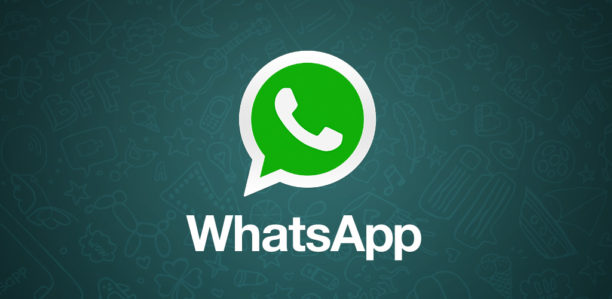 It's hard to miss the fact that WhatsApp is the most popular messaging app, with a whopping 2.2 billion active users!
WhatsApp is like your cozy living room in the virtual world – known for being simple, safe, and reliable – all the things you need to feel comfortable and at ease. And clearly, people love it – with over 100 billion messages being exchanged every single day!
And the instant messaging platform has also opened its doors to business. Customer acquisition through direct messaging and WhatsApp marketing is the latest fad in the market, and brands are leveraging it to expand their reach.
After conducting a survey of over 355 businesses worldwide with IDC, 61% of them said that WhatsApp was a critical channel for engaging in customer conversations.
WhatsApp's potential as a marketing tool cannot be ignored. With an average 98% open rate, it supports rich media and is easy to use, making it the ideal platform for brands to engage with their customers.
So, how does customer acquisition through WhatsApp marketing work? Let's find out. But first…
What is WhatsApp Marketing?
WhatsApp marketing is all about using the power of Messenger technology to promote your brand on WhatsApp. It's a fantastic platform that helps businesses reach a wide range of audiences, build meaningful relationships, and ultimately boost their sales.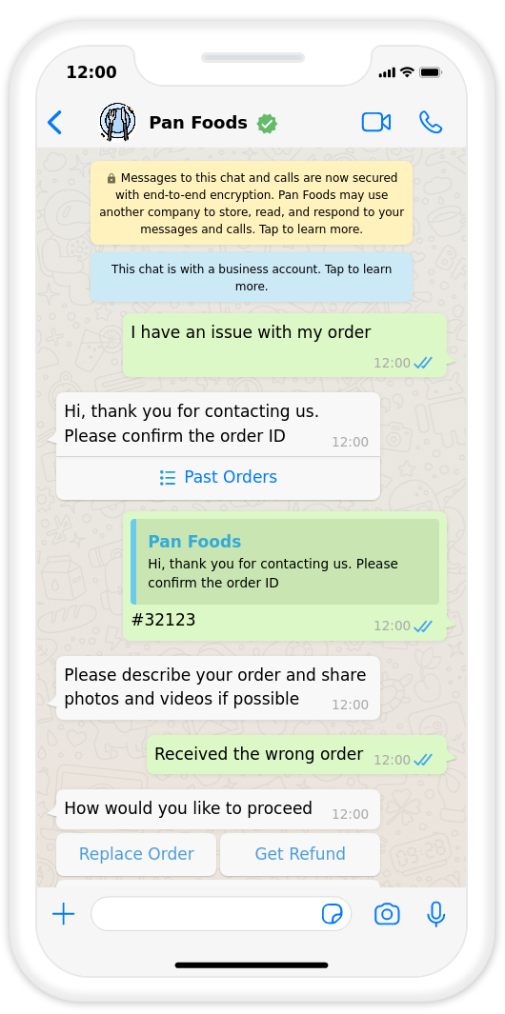 Now, when it comes to making the most out of WhatsApp marketing, Netcore Cloud is the online marketing platform you need.
It not only helps you attract and engage potential customers but also provides excellent customer support to convert them into loyal buyers.
What are the benefits of using the WhatsApp for Business app instead of the regular WhatsApp app?
Wow! If you're still reading this, it means we've caught your attention, and you're curious about what WhatsApp can offer your business.
The next step is simple: download WhatsApp from the App Store or Google Play Store and explore its potential firsthand.
But wait. Before doing that, let's help you set up your own business profile on WhatsApp properly.
If you're already using WhatsApp on your phone for personal affairs, unfortunately, there is no way to have a second account on the same device. It's not ideal to have your WhatsApp business account associated with your personal number for scalability reasons.
So, what's the solution? Previously, you would have needed to buy a second SIM card, get a spare phone, and set up a separate business account that way. But since the start of 2018, WhatsApp has introduced a new app called WhatsApp Business, specifically designed for businesses.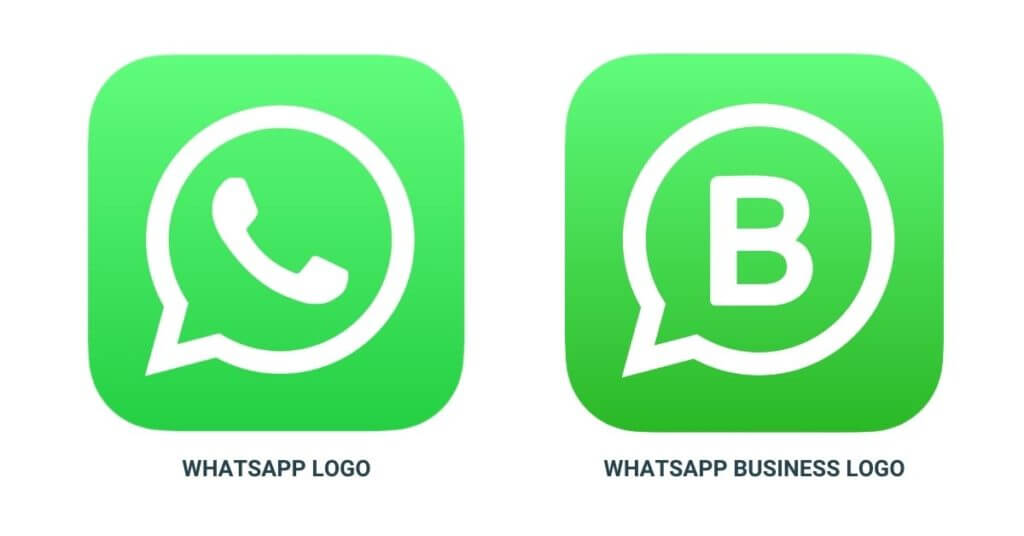 And the good news? The WhatsApp Business app is available for both Android and iOS!
It was specifically developed with small business owners in mind, making it the go-to choice for getting started with WhatsApp for your business.
What can you do with WhatsApp Business?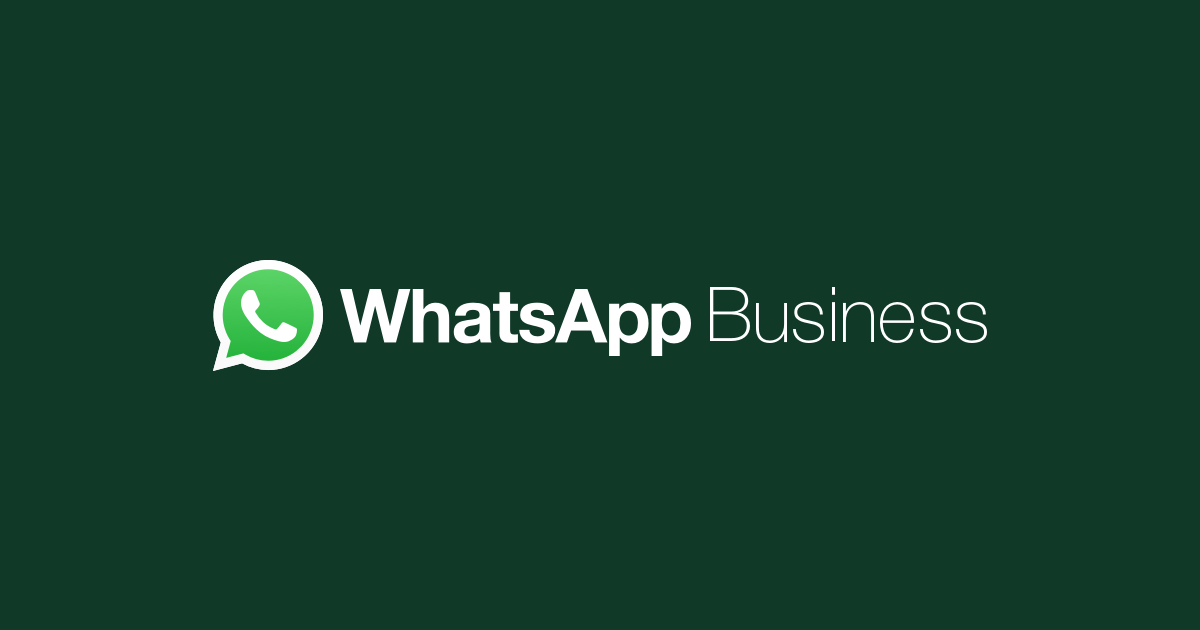 1. Offer customer support
When you're running a business or startup, setting up a full-fledged customer support desk can be quite a challenge. But with WhatsApp Business, even companies on a tight budget can easily respond to customer inquiries in a jiffy. It's a cost-effective solution that ensures you're there for your customers whenever they need you!
The best part is the app supports a variety of media formats, making customer support even better. You can go beyond just text and use audio and video, and even make quick calls to provide top-notch assistance. It's all about offering a seamless and personalized support experience for your customers!
Don't forget to make use of the WhatsApp desktop app or leverage automated messages when you're not available, so you can respond and send messages more conveniently.
People are accustomed to real-time communication on WhatsApp, so it's important to meet their expectations for the best customer experience. Keep the conversation flowing and make it easy for your customers to connect with you!
2. Collecting feedback and conducting consumer research
Having a close bond with your customers elevates the level of interaction and engagement multifold. By involving them in the product or service development process, you not only strengthen the relationship but also gain valuable insights.
It's a win-win situation that allows you to learn fascinating information while building a stronger connection with your customers.
It's an inexpensive way of getting consumer feedback too.
Once you gather feedback from these chats, you have the power to make changes to your offerings and set up exciting promotions for specific products.
Just remember to keep the conversation flowing naturally without being too pushy and risking being blocked again.
It's all about finding that sweet spot where you can connect with your customers in a meaningful way and keep them engaged with your brand.
3. Getting reviews and ratings
WhatsApp can be an awesome communication platform that can really get your customers excited about giving you feedback.
When you provide them with creative and innovative ways to share their thoughts, they'll be more likely to actively engage and interact with you.
It's all about making the feedback process fun and engaging, so you can gather valuable insights from your customers.
The Benefits of WhatsApp Marketing
When customers can easily connect with brands, it creates a sense of trust and confidence. WhatsApp has become a popular way for customers to reach out and connect with brands. Surprisingly, 53% of customers would even buy from companies they can chat with.
If done right, WhatsApp marketing campaigns can strengthen your brand identity in the minds of customers and grow as a business.
1. Improving customer connections
Since 53% of all customers prefer brands that are available on messaging apps, WhatsApp provides a perfect opportunity to build deeper relationships with your audience.
When you use WhatsApp marketing to build meaningful relationships with your existing customers first, you can improve customer retention and cut down on the cost of acquiring new customers. This way, your business can have a loyal and satisfied customer base that will help it grow steadily over time.
Don't forget keeping your current customers happy is way more affordable than getting new ones. In fact, it can be up to 25 times cheaper!
2. Increased conversion rates
When it comes to communicating with customers, selecting the right channel is crucial.
Bombarding them with incessant calls or sending too many emails can quickly lead to annoyance or even a spam label. Therefore, it's important to find a balance and use the right platform for your message.
In such scenarios, WhatsApp is the perfect channel to urge your customers to make a purchase.
In fact, up to 40% of customers respond to WhatsApp messages. Plus, follow-up messages after an initial conversation can drive conversion rates up to 112%.
3. Elevating sales results
WhatsApp marketing can work wonders to boost your sales. Statistics say adding your brand's phone number to your website can increase sales leads by up to 27%.
Using WhatsApp can make a big difference in the way customers perceive your brand. In fact, studies have shown that up to 66% of customers are more likely to make a purchase if they can easily reach out to you through messaging apps.
It's easy for customers to get in touch with brands they're more likely to trust. And if you use WhatsApp as your main way of communicating, that trust skyrockets!
4. Marketing on a budget
WhatsApp Business API costs won't break the bank, as they're quite affordable. Businesses are charged a minimal amount by WhatsApp for sending bulk messages, which makes it a great option for SMEs.
If you're just starting out with your online store or small business, you can test the waters with a WhatsApp marketing strategy.
Top 10 WhatsApp marketing strategies for customer acquisition
If you get creative, there are endless possibilities to acquire customers through WhatsApp. Here are 10 you can start off with.
1. Create impactful messaging with rich media
Consumers crave simple and effortless communication with businesses – with 71% wanting real-time interactions, as per Salesforce data.
In a Meta survey, 75% of adults expressed their desire to converse with brands just like they would with family and friends.
This trend is evident with the current influx of 175 million messages sent on WhatsApp businesses every day.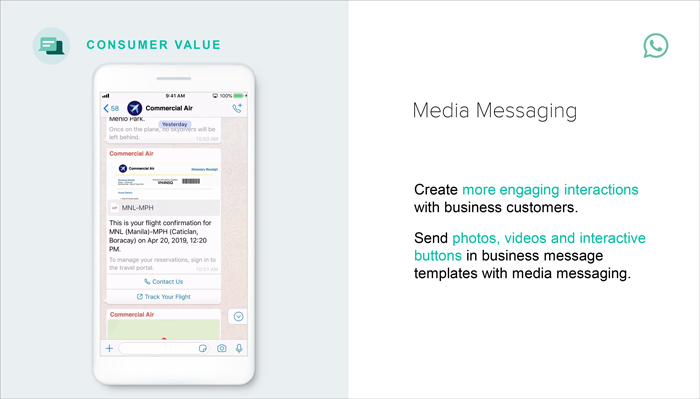 With WhatsApp for Business, you can send personalized messages to your users with fun formats that include images, videos, PDFs, GIFs, and more. It's a great way to connect with your audience on a more engaging and personal level.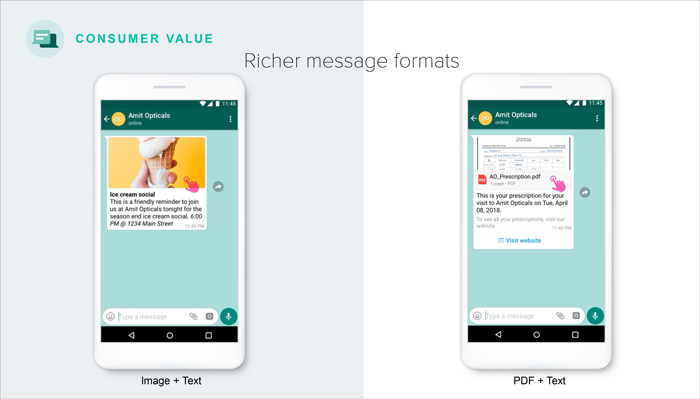 And don't underestimate the benefits of using emojis to personalize the text!
Netcore makes it easy for you to attach clickable call-to-action (CTA) and quick reply buttons to your messages, which can significantly increase their effectiveness and encourage users to take immediate action.
2. Shoot Promotional WhatsApp Broadcasts to unlimited users in one go
Promotional messages have only been available since late 2021, so it's still pretty new. Businesses that jump on it fast will have the edge over others.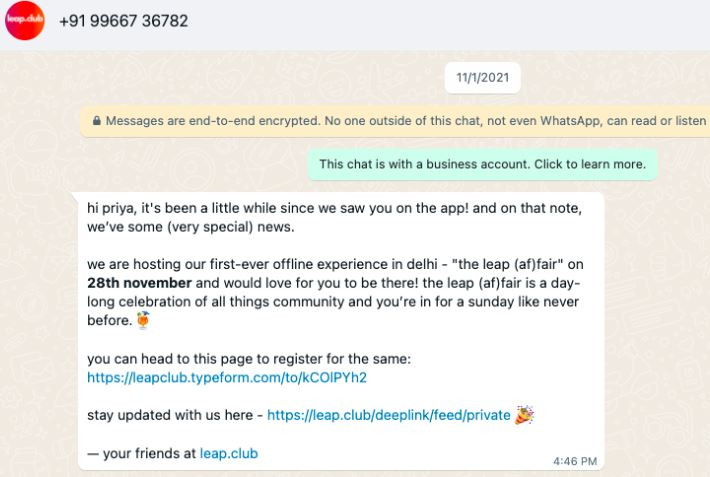 WhatsApp messages boast a 98% open rate. By using WhatsApp marketing to send bulk messages and offers you'll be able to reach a large audience quickly and easily and engage with them in a way that feels personal and authentic. Plus, with the ability to track your message delivery and response rates, you can fine-tune your strategy over time and get even better results.
3. Auto-reminders & notifications on WhatsApp
WhatsApp automation allows you to send automated notifications to users for various events, such as orders, shipping, delivery, abandoned carts, and more via integration.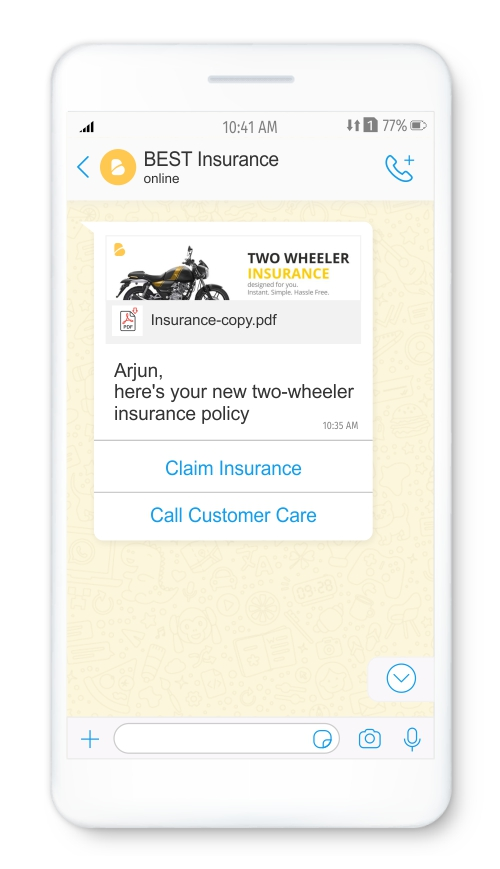 Netcore integrates with all major CRMs, software & Ecommerce platforms such as HubSpot, Shopify, WooCommerce, Pabbly, OpenCart & more.
Sending automated notifications on WhatsApp can be a game-changer for your business as it is 5 times more effective than sending them through emails or SMS.
Plus, it allows you to personalize your communication with customers, which can lead to better engagement and stronger relationships.
4. Execute Direct to WhatsApp Ads
Running Direct to WhatsApp Ads on social media platforms like Instagram and Facebook can generate leads instantly and lower the cost per lead.
You can use 'Direct to WhatsApp Ads' to instantly pivot users to your WhatsApp and engage them in a live 1:1 conversation.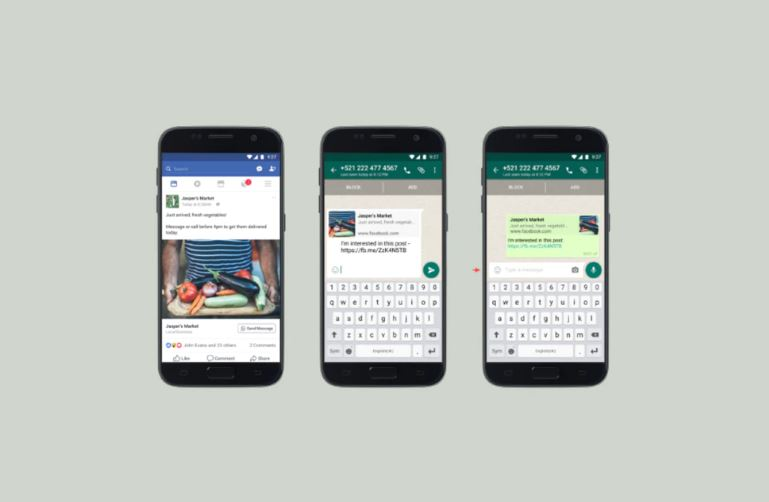 When users land on your WhatsApp via Direct to WhatsApp Ads, you'll automatically get their name and mobile number without having them fill out long landing page forms. This saves time and effort for both you and your customers.
5. Boost conversions by 3x with WhatsApp retargeting campaigns
Retargeting can be for audiences on both ends of the spectrum, i.e., those who did not interact with your marketing messages and for those who did to encourage them to repeat purchases or bookings.
This way, you can continue keeping your audience engaged, and those who still fail to engage can be removed, improving the quality of your contact list.
6. Use a WhatsApp chatbot to automate your sales and support interactions
Time is precious, and customers don't want to waste it on hold waiting for support. Instead, they prefer to message brands on WhatsApp for quick and convenient assistance.
A WhatsApp Chatbot responds like a normal human, instantly answering and understanding customer queries.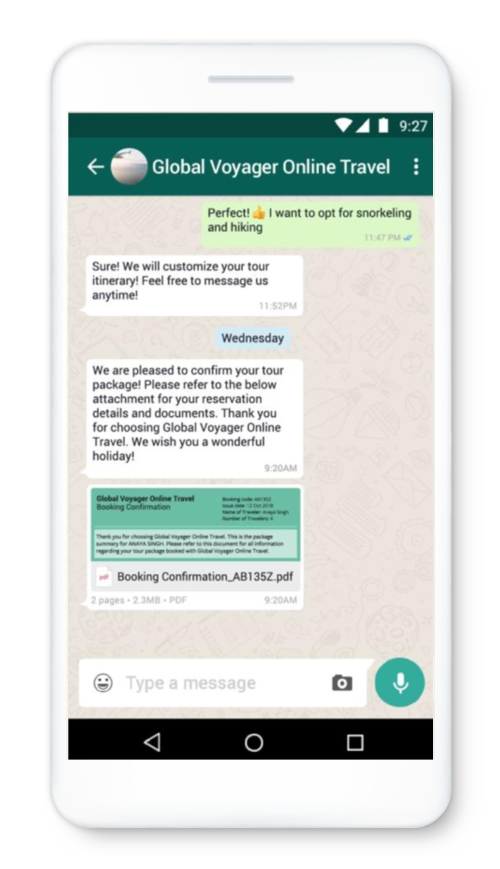 Adding automated messages or chatbots to handle is effortless. Answering FAQs and other basic queries helps to filter questions and allows support teams to concentrate on more complex cases.
7. Drive website traffic straight to WhatsApp with a WhatsApp button
On average, a website landing page converts only 2.35% of visitors.
But engaging users on WhatsApp can double or triple the average conversion rate compared to a landing page.
The most promising way to do this is by integrating WhatsApp on your website with a WhatsApp Button.
Integrate a WhatsApp button on your website to redirect users to your WhatsApp, where you can engage with them, answer their product/service queries, and convert them into customers.
8. Boost engagement with quick reply buttons and call-to-actions
One key use case for WhatsApp Business API is adding clickable buttons to messages for better interactivity.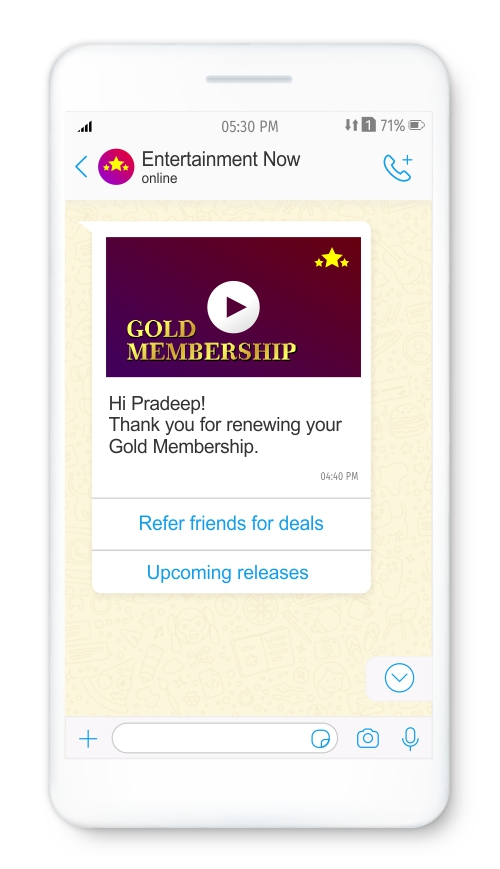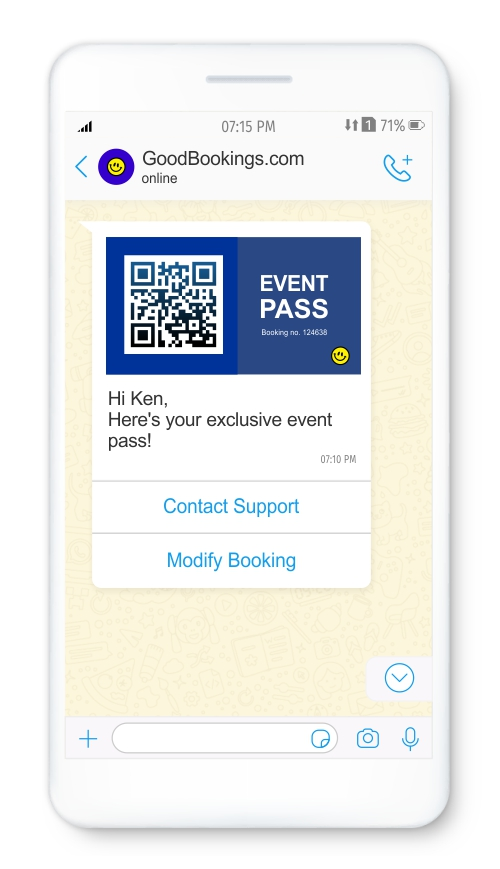 CTA's can be used to get customers to an action that can give an immediate result. Additional buttons can also be added in the CTAs to continue existing conversations on the app without being redirected.
9. Grow your WhatsApp audience with links
One effective way to increase your reach and drive users to engage with your business on WhatsApp is by sharing a direct WhatsApp link across all your online channels, such as your website, social media profiles, and even email signature.
This allows users to quickly and easily start a conversation with your brand persona or business without the need for them to search for your contact information or manually save your phone number.
Add WhatsApp links wherever your audience is & drive them to WhatsApp.
10. Retain customers with a loyalty program on WhatsApp
Loyalty programs can potentially boost a business's profitability by up to 88%.
Loyalty programs can be offered by businesses to regular customers. Not only do you continue engaging with them, but it also makes your current customers feel special.
Boost re-sales and attract new consumers to your brand by hosting loyalty programs and offering incentives to users on WhatsApp, with the potential to triple your results.
How to acquire customers with WhatsApp Marketing via Netcore?
Customer acquisition through WhatsApp can help you maximize digital marketing, resources, digital ad spend, and your conversations with customers.
Using these helpful tips can leverage WhatsApp to help drive marketing outcomes for your organization, creating a full-funnel approach to messaging that attracts, nurtures, and re-engages your customers.
However, keep in mind that the above-mentioned WhatsApp Marketing Strategies can only be implemented with WhatsApp Business API.
You can take help from a WhatsApp Business partner (BSP), Netcore Cloud, to get started.
With Netcore's cutting-edge solutions and expertise in customer acquisition strategies, we empower businesses to reach their target audience effectively and efficiently.
Our advanced analytics and AI-powered automation enable brands to optimize their marketing efforts, identify potential customers, and deliver compelling messages that resonate with their audience.
With Netcore by your side, you can supercharge your customer acquisition game and unlock new growth opportunities for your brand.