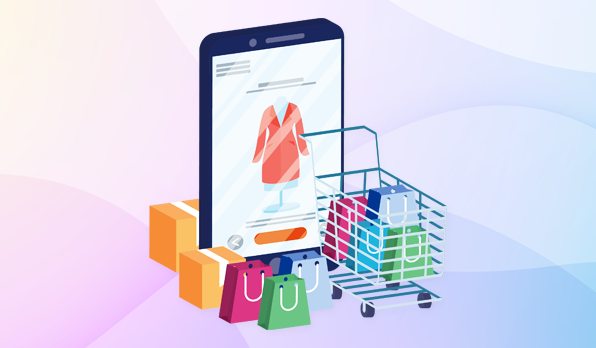 The D2C sector has seen significant growth in 2022, with global brands shedding their dependence on marketplaces. This space is booming, with sales expected to reach $175 billion in the US alone by 2023.
However, with tremendous growth, brands face the pressure of outshining their counterparts. Deloitte says almost ⅔ of consumers feel a relationship with the brand they buy from. The competition has become more fierce than ever before, with constantly rising consumer expectations and virtually infinite choices at their fingertips.
High customer churn, high cart abandonment rate, low product discovery, low customer engagement, and low retention are some of the challenges that D2C brands struggle with. But the one challenge that tops all of them due to rising marketing budgets, media spending, and web traffic is the extremely high (and rising) customer acquisition costs, so much so that it's outpacing AOV and CLTV in some cases. Compare this with the fact that a 5% increase in D2C customer retention boosts profits by at least 25%.
So, even though D2C as a business model has existed since time immemorial, why are D2C brands today finding it difficult to stay profitable? How do D2C brands begin to engage and ultimately retain customers? We answer all this and more by elaborating on the top 10 must-have tools every D2C brand must implement to grow.
Contents at a glance:
What are some of the challenges faced by D2C eCommerce brands?
With immensely high competition, rising expectations, and infinite choices, the road to acquiring, engaging, and retaining customers for D2C business models has become steeper. And here are the challenges that D2C brands are struggling with –
High customer acquisition cost is one of the top challenges D2C brands face due to rising marketing budgets, media spending, and web traffic. In fact, customer acquisition costs are increasing at a rate that is outpacing AOV and CLTV.
We understand that retaining customers is cheaper and easier than acquiring them. The customer acquisition cost sometimes comes around 7 times that of retaining an old one. But low customer retention is another challenge that D2C eCommerce brands haven't overcome yet.
And if that wasn't enough, low customer engagement also needs urgent attention. Why? Because highly engaged customers bring 23% more revenue than average, increase CLTV, and reduce churn.
Add to that—losing customers due to low product discovery and high cart abandonment rate, and we require an immediate 360-degree solution.
Let's see how to target these challenges with practical and result-oriented triggers.
How can D2C brands overcome these challenges?
Here are 10 customer engagement hooks that every D2C brand must implement to overcome the mentioned challenges and ace the D2C marketing strategy.
1. Maximize delivery of notifications with Smart Push
Low customer engagement has been an uphill battle for D2C eCommerce brands. We already know that mobile app engagement majorly adds to the overall engagement. But technological limitations have firewalled our biggest weapon in the mobile app user engagement arsenal—push notifications.
At a time when 72% of the Indian market still uses Chinese smartphones and, Apple accounts for 63% premium smartphone market, it has been observed that Android-powered OEMs restrict background processes related to certain apps and as a result, push notifications from many apps aren't delivered at all or delivered in extremely limited quantities. Similar changes have been observed in the Apple Push Notification Service.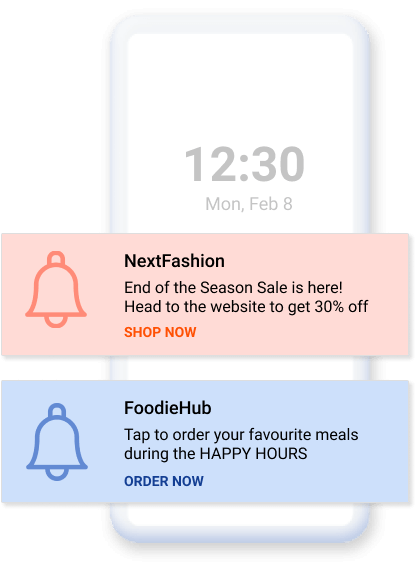 That means, no matter how exceptionally crafted and engaging your campaigns are, they might not even get delivered to a chunk of your user base, leaving you forever fighting for higher app monetization and user retention.
So how do you overcome this and amplify the efficiency of your push notifications?
You need a technology that identifies the undelivered notifications and pulls them into the Smartech servers.
The Smartech server can then re-send the notifications directly to the devices without going through the gateway, thus increasing the delivery rates. This works for both Android OS and iOS and is guaranteed to increase the delivery of your smart push notifications delivery rate by 45%.
Apart from exceptional delivery rates, adding eye-catching rich media with GIFS, video, images, tones, and more to these notifications will make your brand stand apart.
Top it off with AI engine-powered engagement mechanisms, and your brand will engage customers better than anyone else.
2. Guide new users with contextual nudges and walkthroughs
About 66% of users do not return to the app after a week of installing the application. Poor first experience and complicated navigation process lead to higher time-to-value and low feature discovery. Similarly, lack of guidance on how to use features leads to low feature adoption and rapidly changing user experience, intrusive pop-ups, and low feature adoption rate result in low retention rate.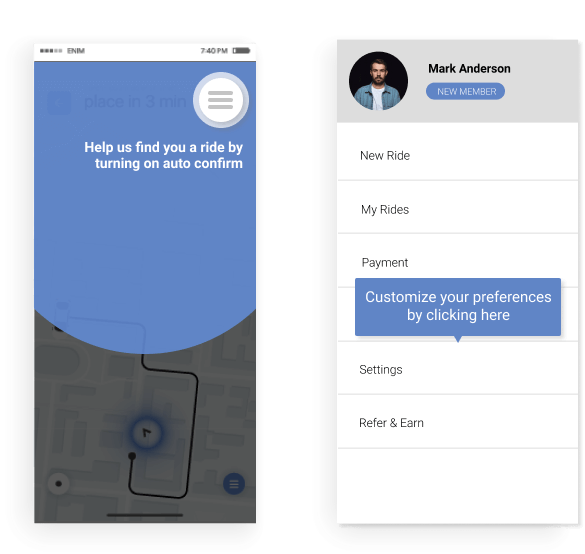 However, slightly adjusting the user experience by leveraging contextual nudges and walkthroughs can tremendously boost feature discovery, adoption, engagement, and retention rates.
The first step is to understand that onboarding plays a massive role in deciding whether a user will return to the app or not.
Using contextual walkthroughs to speed up the user activation time of first-time users and personalizing their experience will change the game.
For example, highlight the language preference setting option for first-time users or trigger a tool-tip nudge to highlight special discounts on first purchases.
The key is to create a frictionless onboarding experience, guide users toward taking meaningful actions and reduce time-to-value.
All of this creates an exceptional first-time experience and increases Day 0 retention.
Netcore's no-code customer experience and engagement platform helped Kumu overcome low app user engagement and a low adoption rate of their new search feature. How? By deploying a spotlight nudge on the search engine to encourage users to search and drive feature adoption and implementing a tool-tip to highlight the thank you message to engage users. The result? 54% increase in CTR for the search features and 38% increase in feature adoption.
>>More on Contextual nudges and walkthroughs.
3. Display relevant products with intelligent search
How do you make your basic search feature intelligent?
To begin with, segregate products into proper categories for precise results.
Minimize the zero results option on your search bar and offer alternatives instead.
Provide filters and autocomplete the search query for ease.
Add a spell checker to the search bar to ensure that you are not returning empty results due to simple user input errors. And for the same reasons, add synonyms for these words into your search bar function.
But that doesn't even begin to define the number one roadblock for your customers—lack of personalization on your search feature. The absence of search personalization leads to irrelevant results for the customer and low product discovery for you.
So what you need is to back your intelligent search with search personalization.
Start by tracking and monitoring users' actions on your site—pages browsed, products searched, products bought, etc. Capture this to give customers an unparalleled experience.
Then segment users based on the captured data points to improve our product recommendation system.
And lastly, retain customers by personalizing their experience via tracking their chosen products, search history, often browsed products, favorites, and showing special offers on their favorite products.
That's how you win over low product discovery.
4. Increase engagement with web messages
Web messages—welcome messages and exit-intent pop-ups to the right users at the right time can tremendously improve engagement and lower high cart abandonment rates.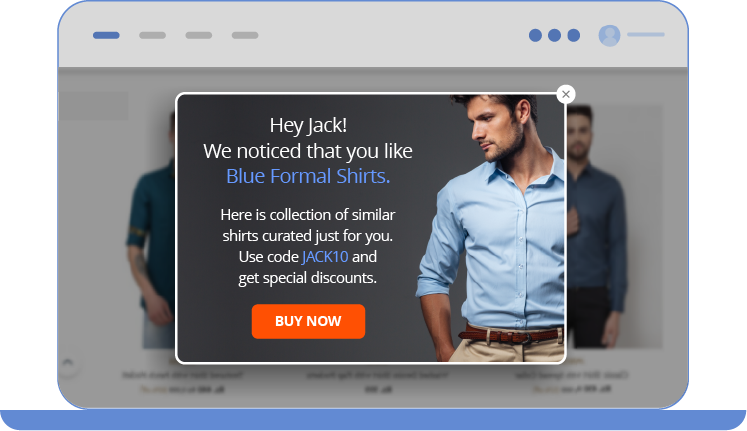 How?
These web messages can be personalized depending on the user's last activity. For example, if the customer prepares to exit after adding an item to the cart, the exit intent pop-up can remind the user about their abandoned cart and offer discount coupons to encourage them to complete the transaction.
Revolutionize web messages by leveraging AI to create predictive user segments. This will enable you to predict the next step of the user in real-time and segment users into various categories such as likely to purchase, likely to purchase with a coupon, not likely to purchase the product, or customized to your D2C brand's unique needs.
It then becomes easier to display discount codes or show special offers to arrest the churn rate even before the user can abandon the category.
Netcore implemented web messages to arrest Woodland's dropping conversion rate despite high website traffic. Netcore's no-code platform calculated the average time a visitor spent on the website before dropping off and programmed the web message to appear precisely during that time to encourage engagement. This helped Woodland achieve a 100% increase in purchase rate on PLP and a 117% increase in add-to-cart rate on PLP.
5. Enhance product discovery with personalized recommendations
Lack of personalized product recommendations on your website leads to low product discovery, low engagement, and ultimately low retention. An Accenture report suggests that personalized recommendations increase the chances of conversion by 75%.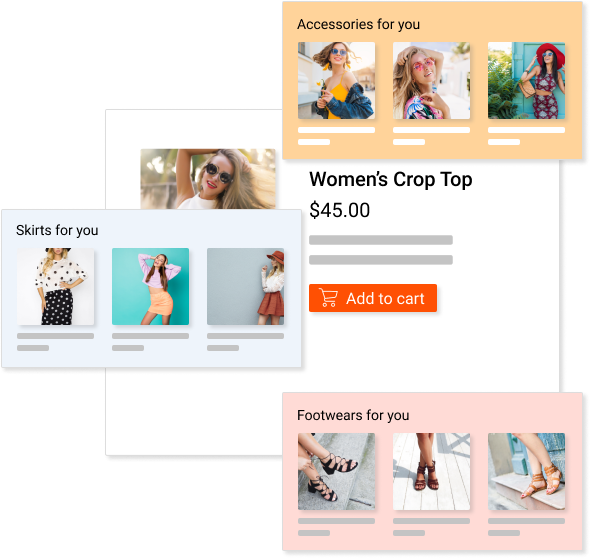 So, where do you begin?
Display recommendations based on the user's browsing history.
Cross-sell similar products by including them in the 'you might like this' section.
Personalize your search pages to push items from the user's search history in a particular category when a returning customer arrives.
Make personalized upselling recommendations when your customer is about to check out. Up to 25% of customers who click on these recommendations actually order the item.
A capable machine learning system to identify the patterns and sort the users into different segments will make the entire process smoother and easier.
For example, due to their massive inventory, Jack & Jones faced challenges with making accurate, personalized product recommendations. Netcore solved this by deploying its Raman AI engine and neural networks to understand real-time customer behavior and show them personalized product recommendations based on their browsing patterns and launching personalized product recommendation widgets. This resulted in a 3.9% increase in total products added to the cart, a 25% increase in add to cart on PLP, and a 9X marketing ROI.
>>12 eCommerce personalized and non-personalized product recommendation tactics.
6. Gather insights from catalog analytics
There is a gap between inventory data and marketing without catalog analytics, leading to compromised D2C eCommerce management. When marketing efforts run without inventory and product performance visibility, your best sellers run out of stock, you recommend bad performing products or do not recommend the best sellers, and potential sales face a significant loss. And, of course, when customers don't find the right product at the right time, customer engagement and retention drops.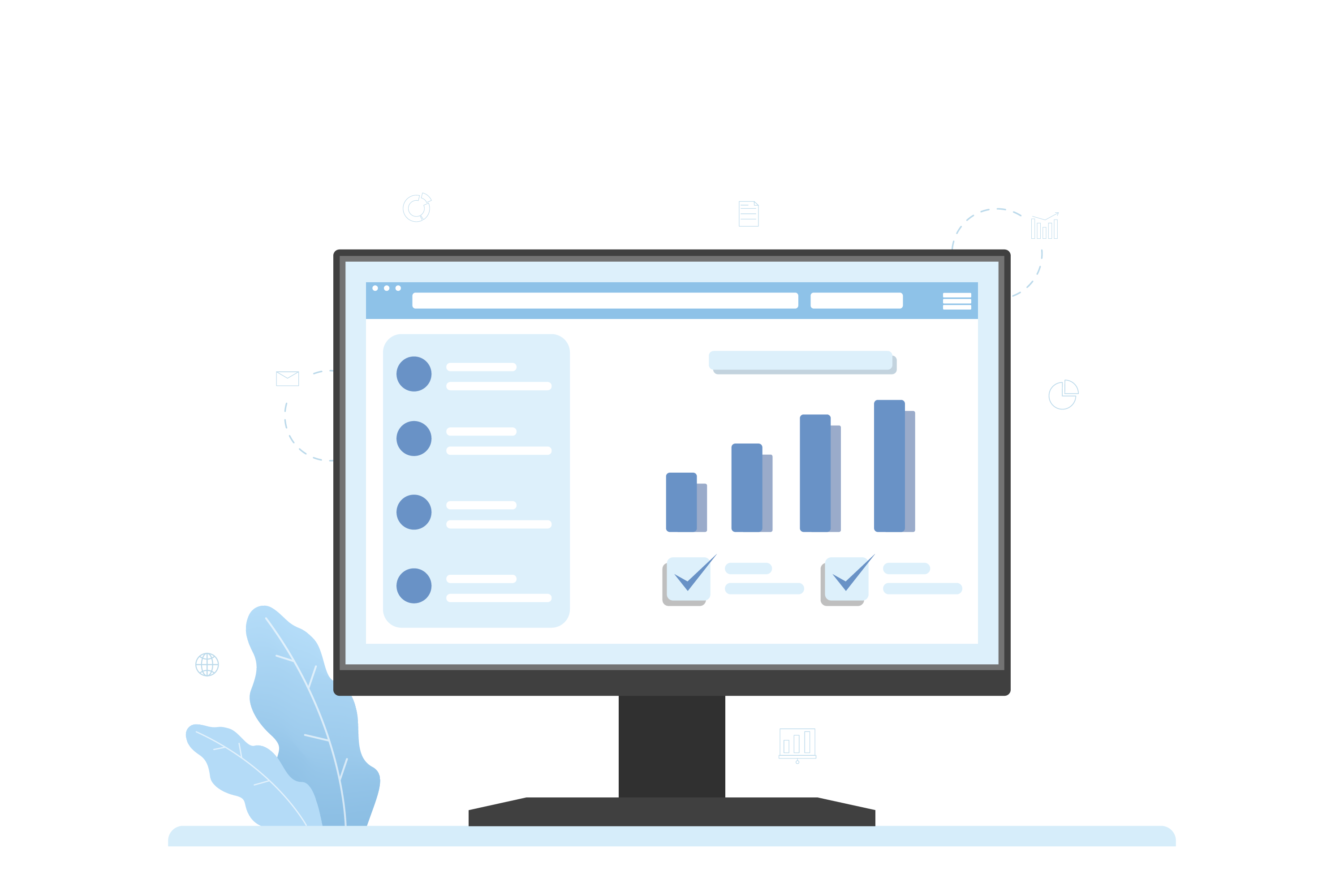 That is why you need product performance data besides your marketing stack to act right on time and ensure optimal inventory management.
Product Performance for eCommerce gives real-time visibility into the product catalog so you can target the best audience by recommending, showing, or hiding the correct product at the correct time.
You can keep your customers well informed with triggers for back-in-stock, price drops, and new arrivals.
Product Performance analytics provide an overview of product performance, including total products, in-stock, out-of-stock, discontinued, and products that are currently active.
It can also show product clicks, add-to-cart rates, views, orders, and cart abandonment.
Furthermore, revenue and sales performance analytics and store inventory and interaction trends can give you deeper visibility.
7. Build credibility with social proof
Social proof assures your customers that other people have already used your products and thus encourages them to take action. It is known to increase engagement and retention rates.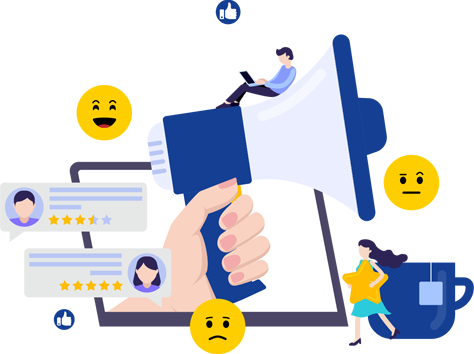 You can use social proof to your advantage by displaying reviews, customer testimonials, social media shares, user-generated content, number of orders, etc. Online prospects warm up to the idea of buying the product based on other people's opinions.
Social proofs are effective because it humanizes your promotional efforts. Instead of looking at your brand as a corporation trying to sell items, prospects and users see the community's response and want to partake in that discourse.
For example, Daniel Wellington is an incredible example of how D2C brands can make the most of social proof. It leverages social proof by featuring its customers' pictures with the watches, which builds trust in the audience to shop from the brand.
8. Delight shoppers with boutique pages
With personalized boutique pages, each customer sees a custom storefront based on past and real-time behavior, and since these products are chosen to match shoppers' tastes and interests, brands see up to a 150% increase in CTR and a subsequent boost in revenue. Personalized boutique pages effectively address high cart abandonment and low customer engagement and retention.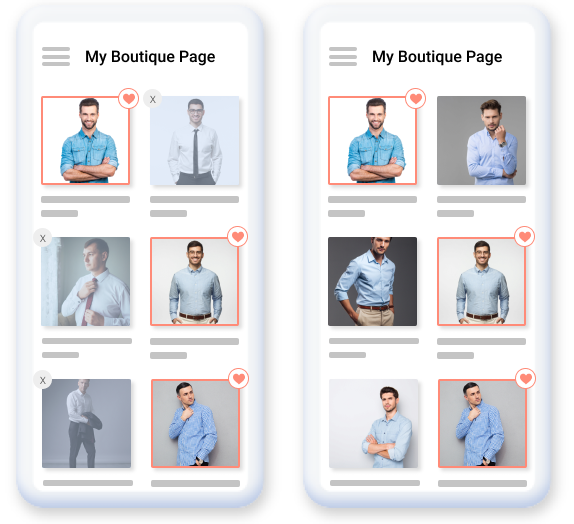 Once Upon a Trunk leveraged Netcore's personalization suite to understand its customers and offer them personalized recommendations. AI-enhanced personalized widgets and boutique offerings were deployed across multiple customer journey touchpoints. Netcores' algorithm analyzed customers' past behavior to create a 1:1 product recommendation strategy. This new AI-powered strategy contributed to almost 28% of the total revenue of Once Upon a Trunk within the first 90 days.
9. Re-target users with web notifications
While the description of web notifications is similar to that of web messages, they could not be more different. Web messages can only be shown when the user is on the webpage. On the other hand, web notifications are a marketing channel that can be displayed even while the user is browsing other pages on their web browsers. When users visit your website, the browser will show a prompt asking them to give permission to display these notifications. The user has full control over these notifications.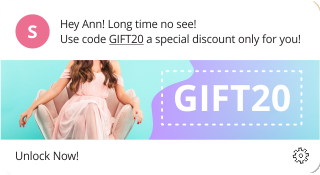 Personalized push notifications help you stay connected with the users, bring users back on the platform, and engage the users by addressing their needs and updating them on what's new. It's critical to make sure that these notifications are contextual, personalized, and delivered to the right user at the right time.
Jack & Jones intended to increase customer engagement and conversion rates on their website and wanted to extend a personalized shopping experience. Netcore integrated web notifications in their website, which resulted in a 3.9% contribution to total products added to the cart, 2.6% contribution to total revenue through personalization, and a 25% increase in the add-to-cart rate in PLP.
10. Optimize campaigns with personalized emails
Sending one standard email to all the users won't work and is more likely to drain all your efforts.
Personalized and contextual emails that meet the user's needs and are relevant to the user journey are what you need. Begin with taking the user journey into account, addressing users by their name, sending personalized cart abandonment emails, and including personalized discounts to boost sales.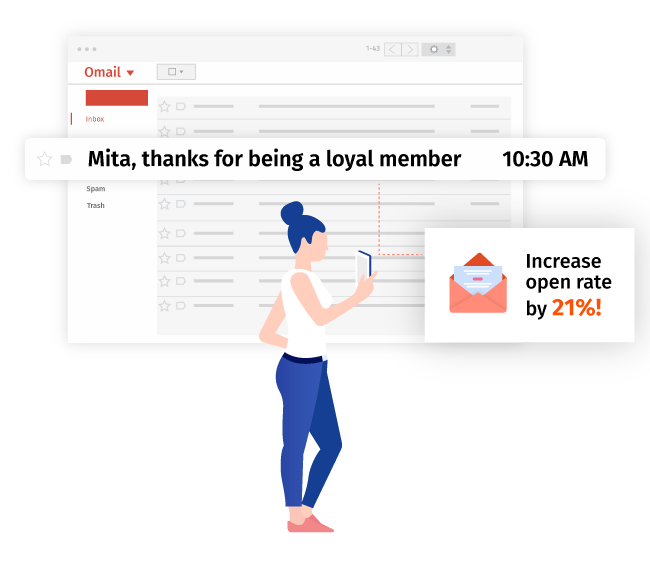 Smart automation and artificial intelligence will help you with predictive segmentation and predictive engagement to choosing email segments that are most likely to engage your audience and deliver the emails to high engagers on priority. Smart automation will also optimize the send time and subject lines as per historical performance to maximize the ROI.
Netcore provided expert consultancy for email content optimization to Myntra, which resulted in a 60% increase in open rates and 94% inbox deliverability rates. These results are 2X more than industry standards.
Conclusion
D2C brands need to tweak, replace, and adopt strategies to cut past the eCommerce competition in 2022.
To overcome the rising acquisition cost and high cart abandonment, plus falling engagement, product discovery, and retention, brands need to eliminate guesswork and leverage proven tools, intelligent marketing automation, analytics, and AI.
These 10 time-tested triggers have helped multiple brands improve their engagement and retention rates and generate massive ROI. Read more on how top D2C brands have achieved remarkable growth using Netcore CEE.