The future of eCommerce personalization space is changing more rapidly than ever before. With new technologies, exciting website functionalities, and the wind-down of a global pandemic, customers are expecting seamless, efficient shopping experiences from their favorite retailers.
The two latest and hottest new trends in eCommerce are search personalization and visual search. When used correctly, these technologies can help customers discover relevant products faster than ever. They can increase your conversion rates, boost your revenue, and, most importantly, create great experiences that keep your customers coming back for more.
We've studied these and other emerging technologies in personalization in our eCommerce Personalization Benchmark Report 2022.
Search personalization
Search personalization unearths appropriate products for each unique customer, removing the need to scroll through pages of irrelevant content before making a purchase.
What is search personalization?
Retailers already know that personalization is essential: our research revealed that 49% of brands send personalized emails, 38% personalize the homepage, while 48% offer personalized search results. Yet while 62% of retailers claim to have improved their personalized shopping experience, a worrying 45% of customers have not seen any improvement.
With search personalization, every single user on your website will see different results after performing a search. It uses several factors like location, gender, previous site behavior (such as clicks, viewed products, and purchases), and other data to recommend the most relevant products for an individual.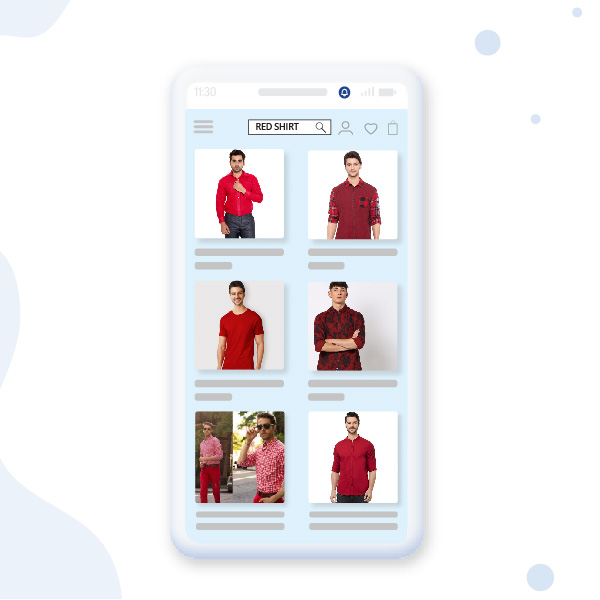 Two users that search "red shirt" may see entirely different products, as each search result is customized and displays items that the customer is likely to enjoy at the top of the page. This is a one-step solution that saves time for customers, as they can instantly find something appealing without scrolling through pages of products.
Creating a better experience with personalized search
Customers want an experience that is truly helpful and makes the buying process as streamlined as possible. In fact, according to our research, they're 77% more likely to stay longer on a personalized website as it's more engaging and exciting.
One of the key market trends in this area is personalized search. While only 48% of retailers are offering personalized search, 35% of customers are already demanding it, our research has found. Retailers must get behind this trend or risk losing customers to competitors.
It's not surprising that customers don't recall a neutral search experience: they remember only the outstanding and exceptionally bad. Stand out for the right reasons and retain your users by creating positive experiences with personalized search.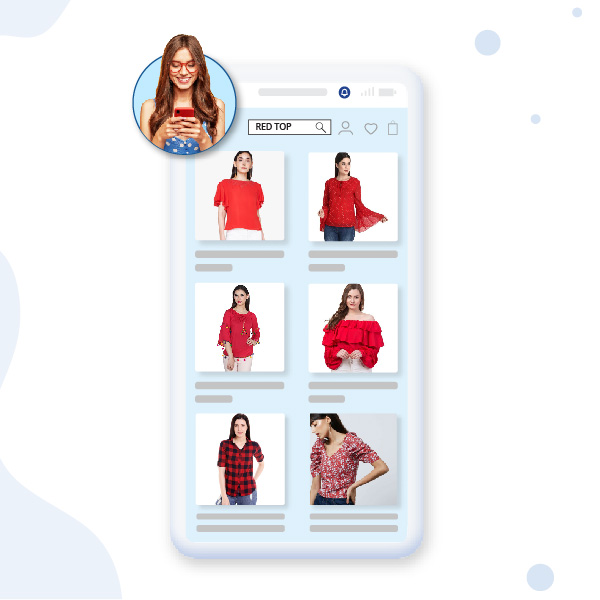 With personalized search, it will be fast and easy for customers to find what they want. They don't even have to think: the site knows their preferences and brings those items straight to the forefront. It saves time since users don't have to scroll through items that aren't their style, are for the wrong gender, or are out of their budget.
It's frustrating when product recommendations are irrelevant. Lower your bounce rates and get higher conversions by personalizing the search results for each user every time.
Visual search
Visual search is another powerful tool that creates a smoother shopping experience as it instantly showcases what the customer is looking for.
What is visual search?
Visual search is an even newer and hotter trend than search personalization: only 8% of retailers have image search on their eCommerce websites, yet the global visual search market is expected to pass $14M by 2023.
Visual search allows customers to discover products by uploading a photo rather than describing it with keywords, as in a standard text-based search. Users could snap a picture of an item their friend is wearing or a product in a store, then use visual search to find items as similar as possible.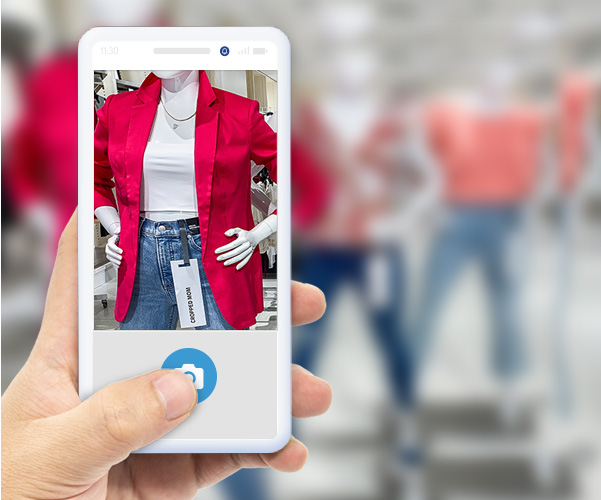 Pinterest first popularized visual search, and brands like Amazon and ASOS quickly jumped on board. The latter supports over 850 brands and 85,000 products in their visual search, a compelling customer resource.
Helping customers with visual search
Users want visual search for the same reason they want personalized search: ease and speed.
Our research revealed that 71% of online shoppers use the search function frequently, and 27% always use it. These users don't want to waste time browsing. They know what they're looking for, and if you can help them find it, you're more likely to win their business.
Visual search makes it so easy to find a product. It's a truly seamless customer experience. There's virtually no friction, as users can go from seeing something in the 'real world' to purchasing it online in just a couple of clicks. Generation Z, in particular, is hungry for this kind of speed.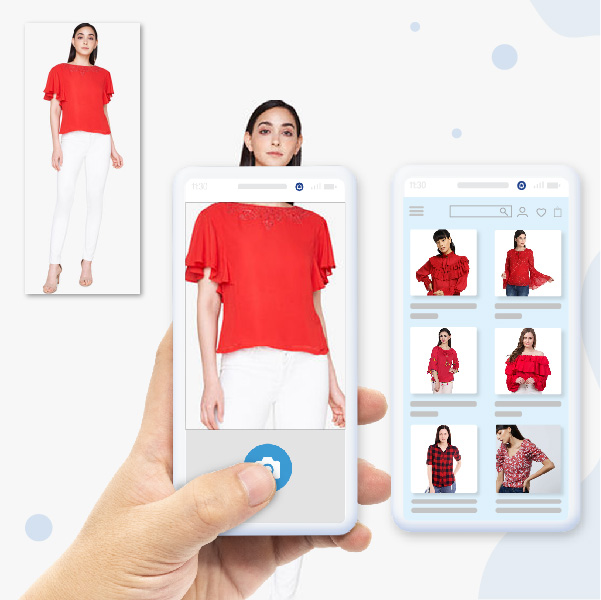 Text-based search is difficult because users might not use or even know the correct words to describe what they're looking for. Visual search uses AI to match and find products, and therefore gives better results.
Finally, it's also easy to shop for other products with visual search. Customers can discover different items, choose the best-priced option, or locate a similar product if a favorite is out of stock.
According to our study, 59% of retailers plan to focus on visual search in the coming months. 40% of customers are already waiting for it, so all retailers must get on board to meet customer's ever-changing expectations and provide the experience they are seeking.
Combining personalized and visual search
All personalization tools can be used in tandem to provide a superior customer experience.
For example, you could combine personalized and visual searches to give individual recommendations to each customer, even if they upload a photo of the same product.
When adding new functionality to your online store, think about your customers' expectations and develop new and exciting ways to meet those expectations. This will be crucial to stay competitive and successful in 2021 and beyond.
Unlock the power of a better search experience
Personalization is becoming one of the most crucial trends in eCommerce. While it can improve retention, increase page views, and boost revenue, its most important benefit is creating a better shopping experience for customers.
With personalized search and visual search in hand, retailers will wow their users by recommending products that they'll love every time. Are you a retailer looking for more trends and insights on personalization in the eCommerce industry? Download our full Ecommerce Personalization Benchmark Report for 2022.