Introduction
Several studies and reports have shown, time and again, that email continues to be the most effective channel of marketing communication with the highest ROI of almost $40* for every $1 spent. As much as 87** percent of all marketers choose email as the best medium to distribute their marketing content.
Technology continues to propel email ahead of all other communication channels. The advent of Artificial Intelligence (AI) and Machine Learning (ML) in email automation has transformed the way customers receive, open, and engage with emails. Email has evolved to become a platform that disseminates the most relevant, most meaningful content by deploying such technological interventions.
The banking industry can reap several benefits from email marketing such as:
Onboarding new customers in the most effective and friendly manner
Handling customers' data better for personalizing their experiences
Improving customer engagement with relevant and value-added content
Making it easier for customers to receive financial information on the go
Integrating with CRM to create and track meaningful interactions
Offering a safe and secure communication channel for sensitive interactions
Many banking institutions have already embraced customer engagement solutions, specifically email technologies designed for agile and intelligent scaling. These customer engagement tools, particularly in the realm of email marketing, have demonstrated a profound impact on revenue by enhancing customer retention, conversion rates, activity, and sales.
In this email marketing guide for banks, we deconstruct four types that global banking institutions are deploying to deliver targeted, relevant, engaging, and personalized marketing communications to their customers.
1. ENGAGEMENT
Welcoming and onboarding your customer
We can never overemphasize the importance of a good welcome email that the customers should receive from you. The open rate of welcome emails is 86% more than other standard subscriber emails; they set the tone of brand engagement that the customers would expect in the long run. As the first impression, a welcome email paves the way for a great customer journey throughout which you can keep connecting and interacting.
A welcome email sequence is specifically designed to familiarize your customers with your brand, products, and services. Usually, 2-3 emails are the norm for such a sequence: it could be asking for customers' preferred frequency/timing for receiving the emails, sharing the contact details of the relationship manager assigned to the customer, a special welcome treat in the form of gift vouchers or discount offers at partner merchants, and much more. By leveraging the right customer engagement software or tool, businesses can ensure these interactions are both personalized and effective.
Let's look at a few examples below: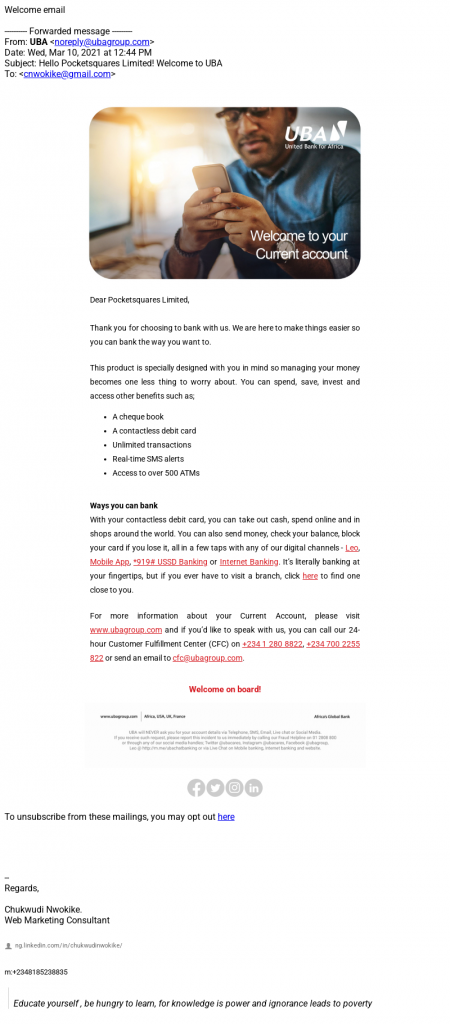 Creating a deeper connection
Do keep in mind that the mails, which personally engage with the customers, rank right next to the welcome emails in importance. Leveraging a robust customer engagement platform, businesses can harness the power of intelligent automation to send tailored messages for every occasion that resonates with the customer. This includes birthdays, anniversaries, festivals, religious events, national holidays, acquiring a new house, or car, and much more.
By cross-referencing the customer database using advanced customer engagement software, you can offer content that aligns with their interests and needs. For instance, a customer that has availed of Forex would find it useful to receive international travel updates, revised guidelines, weather tips, and more. Similarly, a customer that has acquired a new house, would be interested in curated suggestions for interior décor, housewarming ideas, neighborhood community services, etc.
Giving a voice to the customers' opinion by way of a periodic survey or feedback would also make for a good engagement. Send survey and feedback emails independent of any transaction for a holistic response about your brand's overall perception, or you could also choose to ask for product/service-specific experiences and suggestions.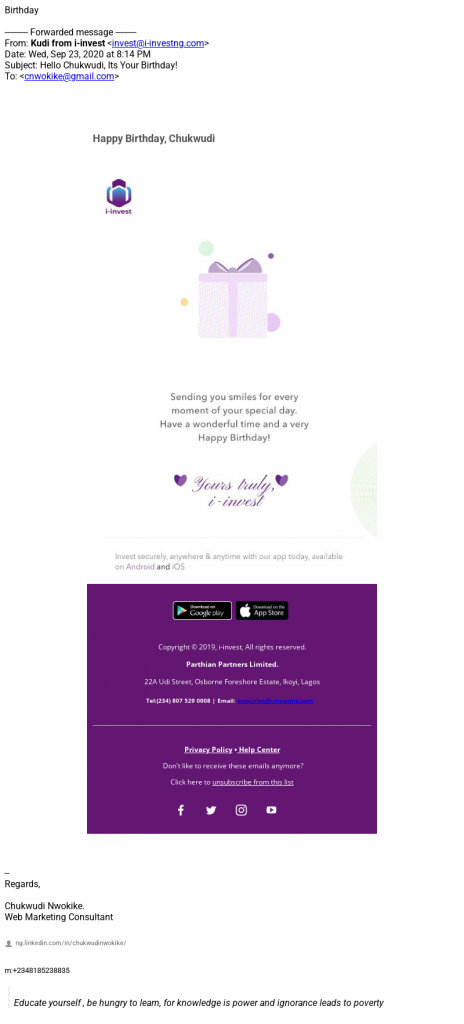 2. ANNOUNCERS
Share things that add value
Announcer emails should be vibrant, captivating, and succinct, serving as precise updates about your value-added products and services. It's essential to reserve announcer emails for genuinely novel updates, while other news can be communicated through promotional emails. Initial announcer emails might also encourage customers to whitelist your email address, ensuring optimal deliverability to their primary inbox using a customer engagement platform.
Some typical announcers would include the launch of new products and services, upgrades/design enhancements in your site or app, fresh investment opportunities in stocks/funds, and such. Additionally, leveraging customer engagement software, vital updates on digital payment methods, safety alerts, and banking regulation news can be efficiently communicated, ensuring customers are always informed and engaged.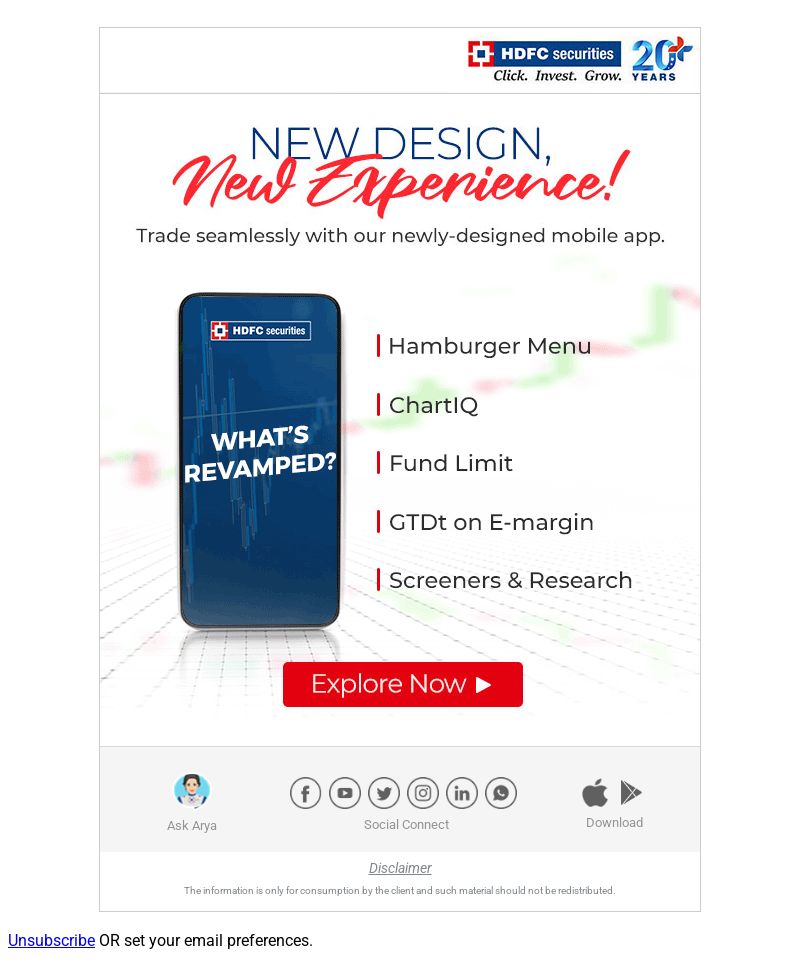 3. SERVICES
Offer to make the customers' life easier
In today's time-strapped world that requires people to always be on the go; nothing is as valued as relevant, easily digestible, and actionable information relating to one's own finances. Leveraging a customer engagement platform, you can harness the vast amount of customer data available to address various needs in your email communications.
Regular service emails would comprise accounting updates, monthly/quarterly statements, auto-renewal payment alerts, and the like. By using advanced customer engagement software, you can expand these communications to offer credit score insights, investment risk assessments, and stock trading recommendations. Your curation could also extend to financial planning, comparisons of properties/vehicles, and revisions in tax filing procedures.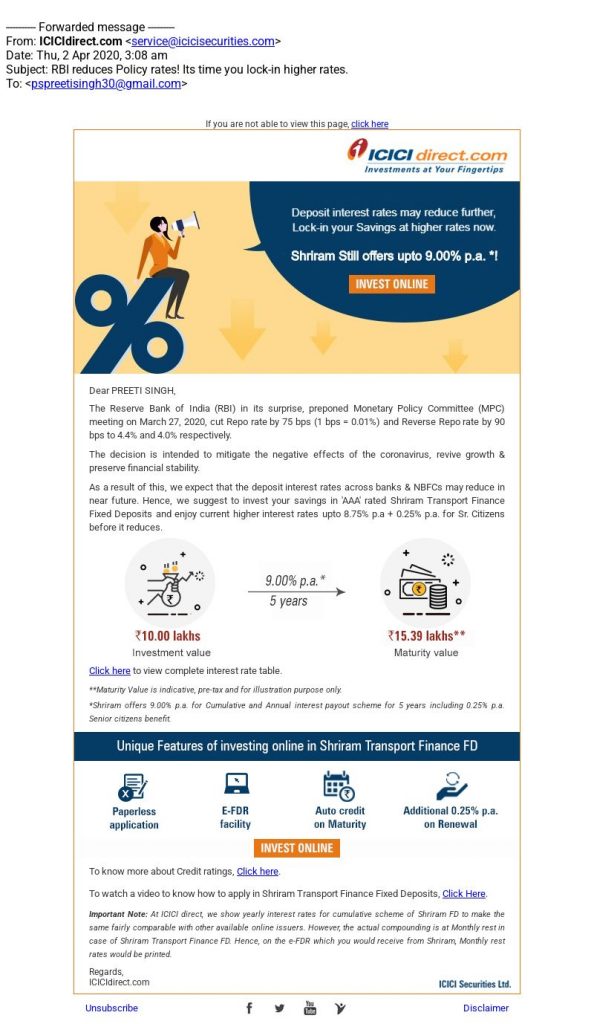 4. PROMOTIONS
Pave the way for new experiences
The endgame of your promotional emails would be to improve brand affinity, create additional revenue, and enhance customer retention. Leveraging a customer engagement platform can significantly boost the success rate of your promotional emails landing in the primary inbox. Keep the profile of the recipients and their preferences foremost in mind while creating promotional emails. Every promotional communication should be of tangible use to create interest and encourage engagement.
By utilizing advanced customer engagement software, you can define your audience segment with precision, ensuring specificity. As for the promotional types, there are plenty to choose from: people-based events like Father's Day, Mother's Day, Raksha Bandhan, Festive Season Offers, Credit Card Rewards, Cash Back on payments – the list is limited only by what you have to offer. With the right customer engagement solutions, the possibilities are only limited by the offerings you have at hand.

Two new technologies impacting the emails
AMP and BIMI
Two of the newer technologies, AMP and BIMI have opened up several interesting possibilities in emails. AMP can display highly interesting components like live-updating content, dynamic layout for large content, personalized images, timers that count down, fill out a poll/survey within the email, and act as a mini website within the mail. Essentially, AMP acts as a compact customer engagement solution within the email itself.
AMP email is a great advantage for eCommerce marketers: they can leverage its speed and content displaying capability in their marketing emails. In particular, they might be also useful for the ecommerce website builder marketing team that is always engaged with daily marketing emails. If a customer can browse through, compare, choose, and buy a product within the email, it is more probable that they would do it – as compared to going out of the email, logging in with credentials on a website, and doing the interaction.
The banking industry is yet to catch up on sending AMP emails; this would be a good time for you to take the lead and stand out among the competition.
Gmail, the world's largest mailbox provider, has recently allowed BIMI standard to its 2bn mailboxes. BIMI can display your official bank logo within the inbox; it assures the customer that your bank genuinely sent the mail. BIMI also ensures email authentication, which reduces the potential for your bank to be spoofed or maliciously used in fraud.
These strategies, with a touch of customization, can be seamlessly adapted to cater to the communication needs of the banking sector, further leveraging the potential of customer engagement solutions.
Here are some examples from other verticals that have effectively used AMP emails to improve their customer experience and satisfaction. Any of these could be adapted to serve the banking communication needs equally well.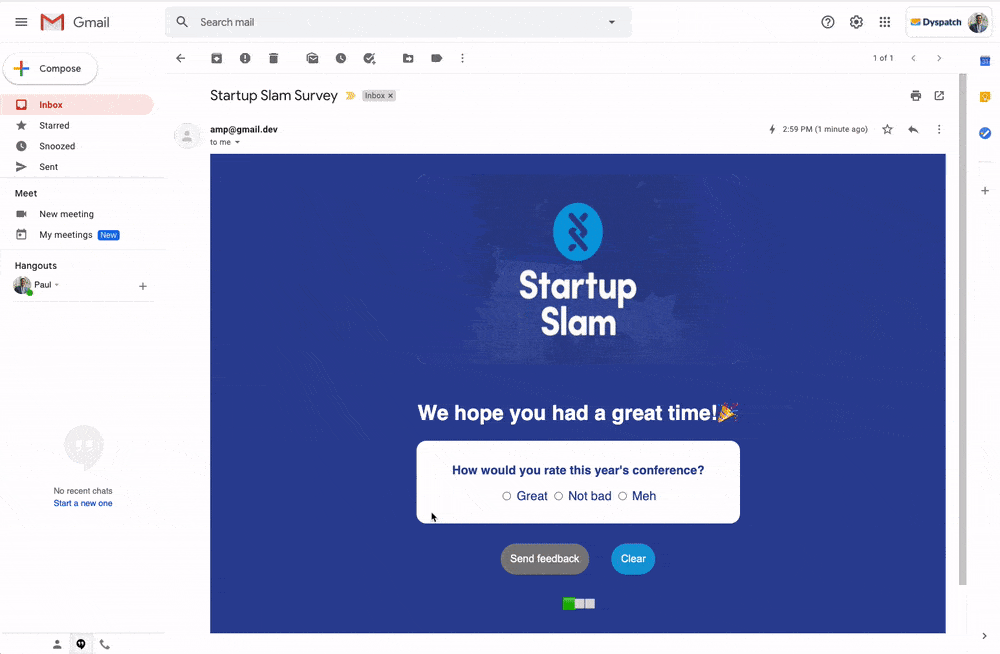 Summing it up
No other communication channel offers a win-win scenario as email does. For banking institutions, it presents a cost-effective customer engagement tool that facilitates precise messaging. For the customers, it's the preferred medium of communication that they trust the most, as compared to all other channels. An email program with the right strategy, planning, delivery, tracking, analytics, and insights can put you way ahead of the throngs in the highly competitive banking world.
Our global team of email technology experts will be happy to help you with assessing, evaluating, and recommending the best email practices followed in the banking industry worldwide.
Book a demo & discover the future of email with Netcore's intuitive platform. Experience unparalleled deliverability, smart automation, and data-driven insights that transform your campaigns.