You've created the most comprehensive, wittily-crafted, insight-driven customer survey – the intent being to understand customers better and acquire an honest NPS rating. After all, no business can grow, or even sustain itself, without a finger on the customer's pulse.
You've embedded the survey link in an email and shot it across to your subscriber list. And you can't wait for those numbers to come in because they are as close as you can get to knowing where your brand stands with people.
But what's this? Only about 5% of subscribers actually clicked on the survey link? The sample size is not even remotely enough to arrive at conclusions, and your painstakingly created survey has just become pointless.
Why didn't it work?
Simple. Your survey might have been expertly created, but it could be accessed only if an email recipient clicked a CTA in their inbox. Several studies have proved that less than 5% of users click on CTAs in emails.
Your survey didn't get filled out because your email couldn't convince recipients to take
Step 1.
Why HTML emails don't deliver in this case
Don't get us wrong. HTML emails are extremely useful and are still the norm for email interactions. However, given the shifting attention spans of internet users and the increased demand for constant stimulation, HTML emails just cannot provide the dynamic interaction required to grab and sustain customer attention.
The major issues with using HTML emails for surveys:
There's no way to distinguish a genuine survey from spam; most people would assume the latter and delete the email – especially when asked to navigate out and visit an external page.
Studies show that less than 5% of email recipients click on CTA links in emails; 95% drop off. So most people do not reach the survey page at all.
You cannot achieve much interactive personalization with HTML emails. Every report on the topic shows that two-way and dynamic interaction get higher engagement from customers, but static/HTML emails cannot meet this essential requirement.
How AMP emails fill the gaps in HTML emails
AMP emails offer two distinct advantages that enable higher response rates and engagement: No Redirects and Interactive Personalization.
Marketers can bring the survey form RIGHT WITHIN the email, thanks to dynamic AMP components. In other words, there are no redirects. Users open your email, answer the questions within email, and click "Submit" – all without ever leaving their inbox.

Users don't have to click on any link or navigate to third-party web pages. There are no additional steps and no redirects. This makes a huge difference in getting responses from more customers.
AMP components like the amp-form allow you to explore a wide range of formats to present your survey. You can create Yes or No questions, multiple-choice questions, or even text boxes where users type out their answers. Depending on your marketing requirements, you can play around with survey formats to get the maximum responses.
More significantly, AMP emails allow interactive personalization while HTML emails do not. Marketers can use AMP components to call dynamic content tailored to respondents. Just this one action is enough to grab customers' attention and lead to higher open and survey completion rates.
However, AMP emails allow personalization far beyond addressing the recipient by first name. For example, you can place a gallery of images, GIFs, and image lightboxes on the survey form that are uniquely relevant to the recipient and positively affect their attention. Using such differentiators, you create a closer connection between your brand and the customer.
AMP interactive emails don't just make it more likely for users to finish one survey; they make people more amenable to future communication from your brand.
Interesting examples of interactive survey emails
NPS Survey Form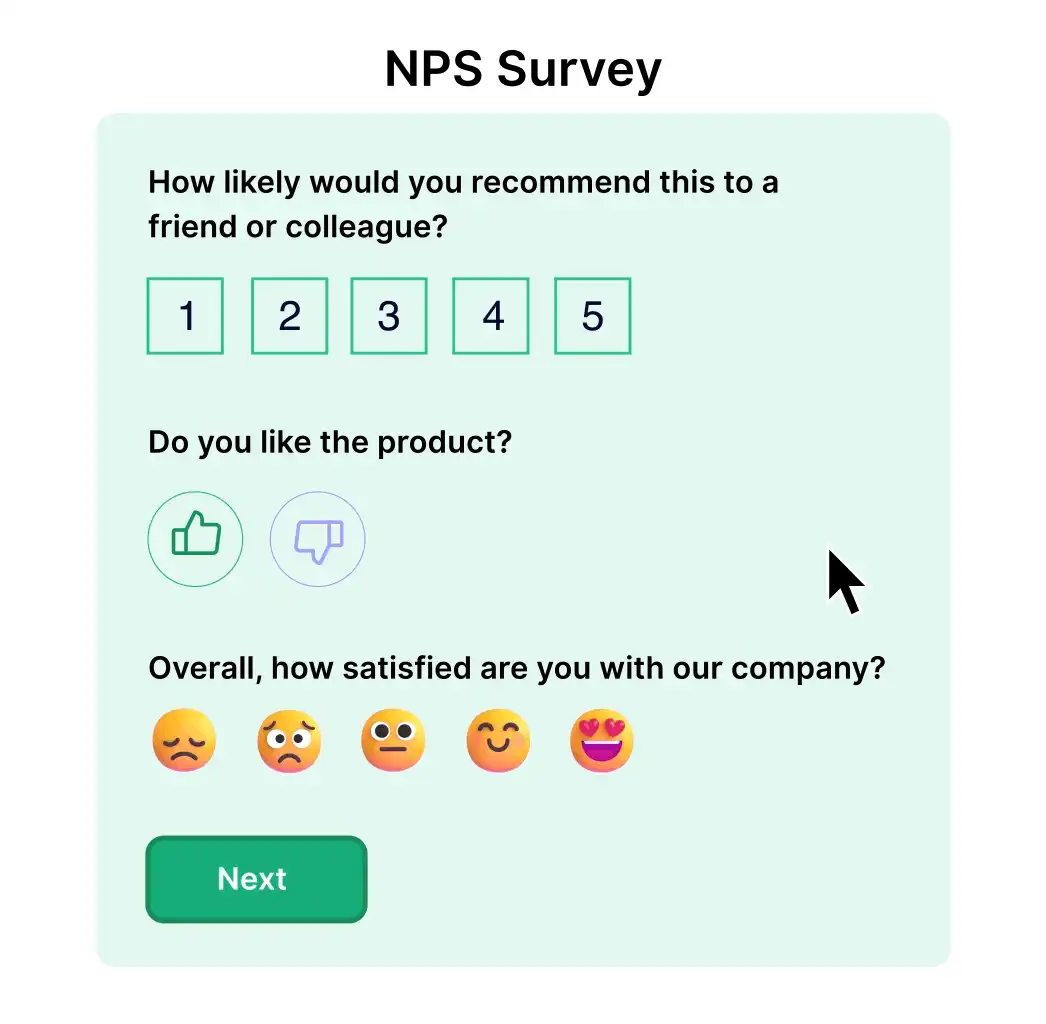 Product Feedback Form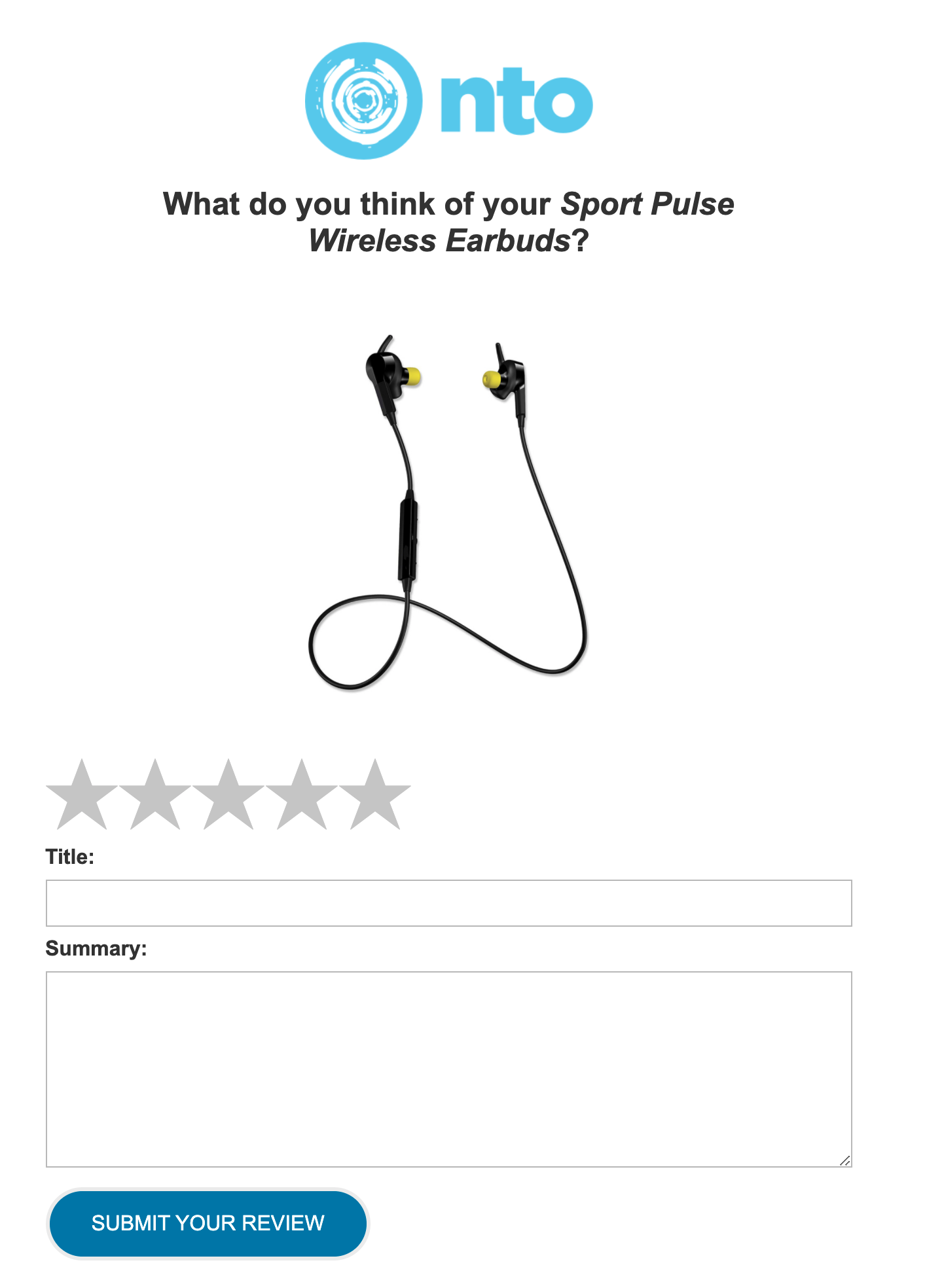 Polls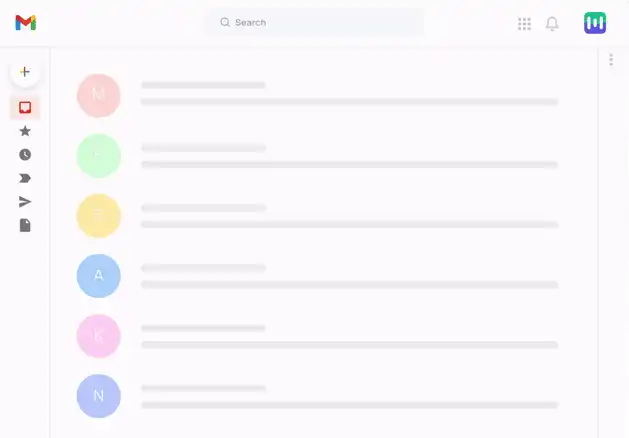 Quizzes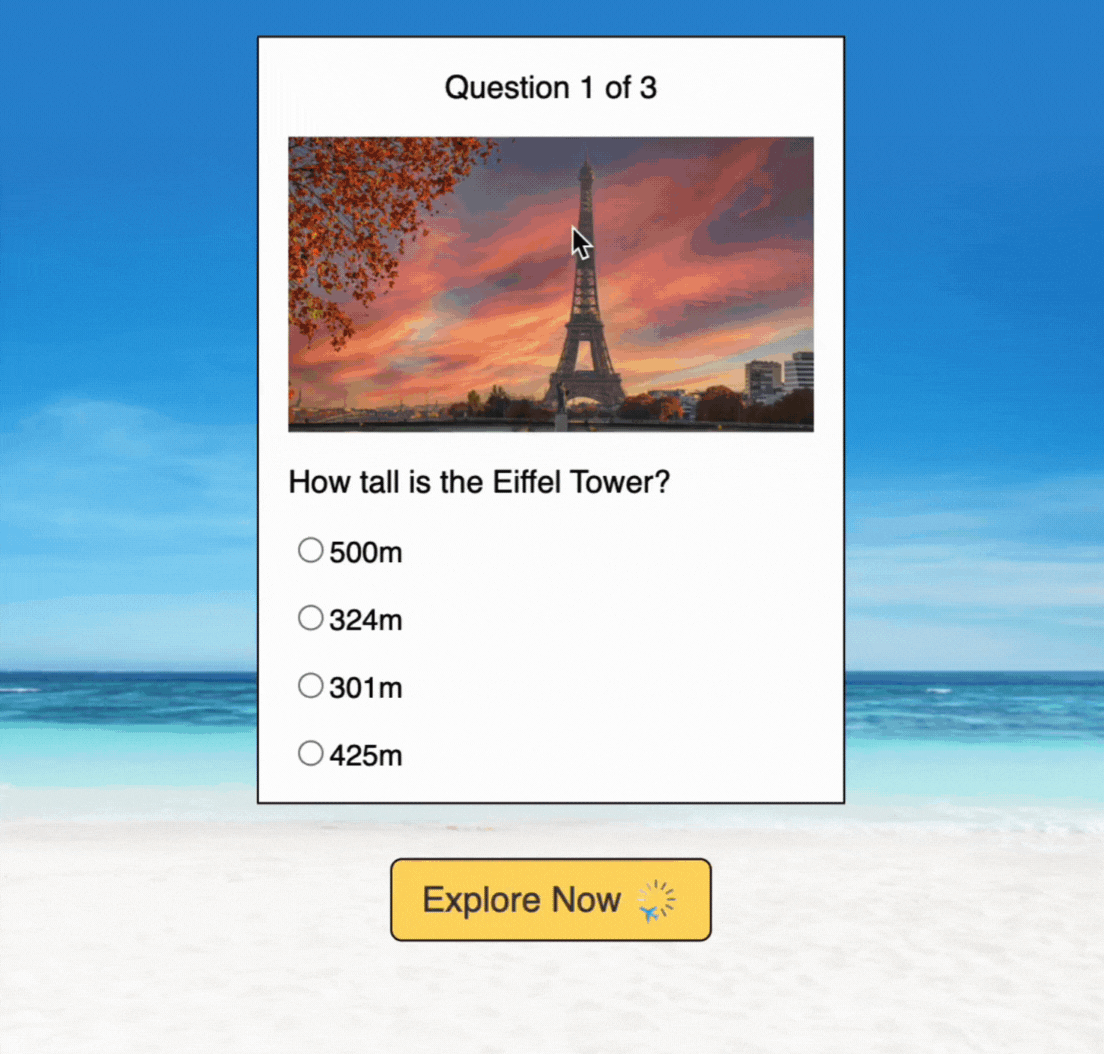 Generalized Feedback Form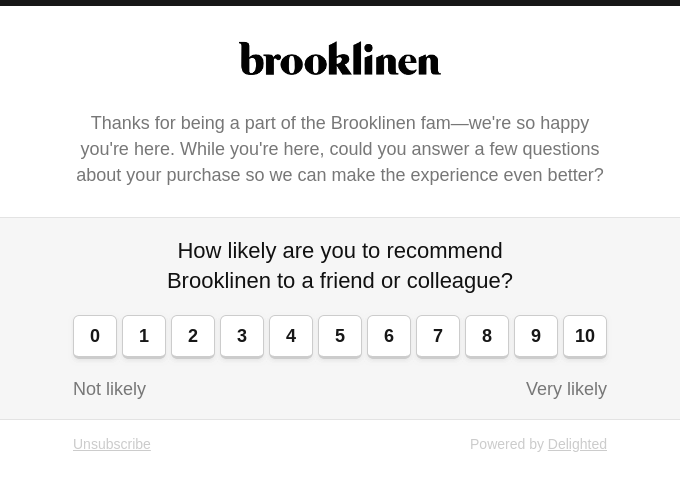 Service Feedback Form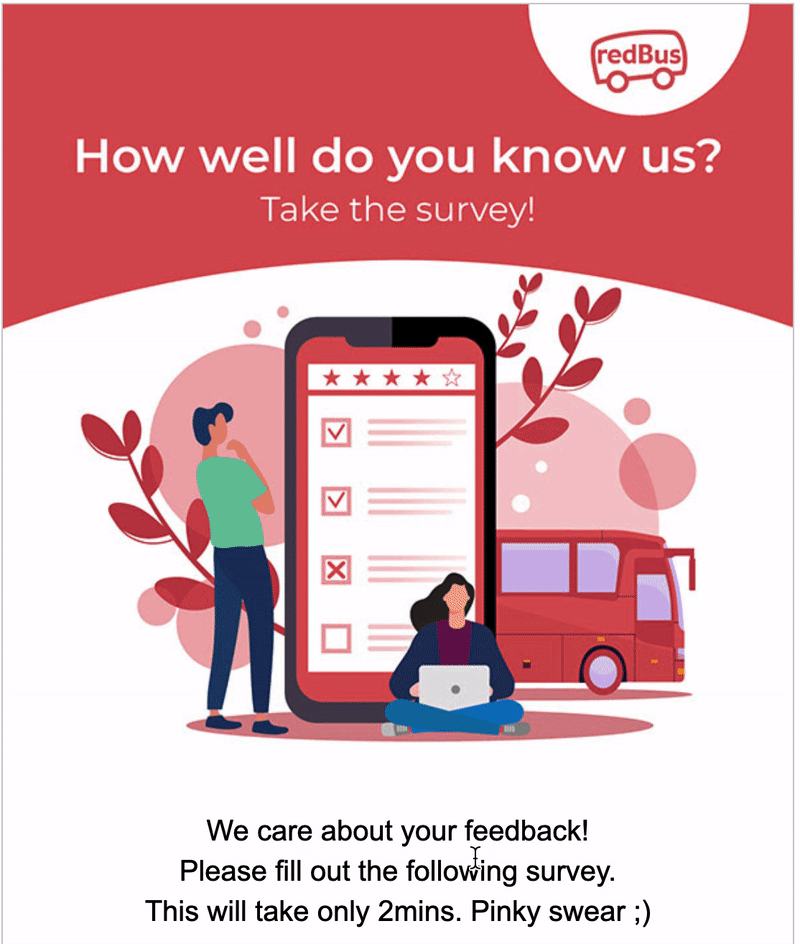 Wrapping it up…
NPS rating and customer survey forms are an essential part of any marketing toolkit. Nothing is more important for a business than to understand where they stand in the eyes of their customers. You cannot improve your business operations unless problem causing aspects are identified in the first place. So, check in regularly on how your customers respond to your brand on different metrics – product selection, communication, and support.
We've said plenty about the efficacy of AMP-powered emails for surveys. However, embedding perfectly-crafted forms within AMP emails does require a bit of expertise, especially when it comes to the technical implementation. Then there's the question of segmenting the recipients, tailoring surveys to their preferences, optimizing send times, and the like.
Instead of expecting your marketing team to start with the AMP for Email 101 and tunnel into the technical nitty-gritty, why not let Netcore give you a leg up to begin with?
We've had decades of experience with curating, crafting and optimizing emails that get opened, engaged with and responded to. Let us help you create interactive survey forms within AMP emails that recipients are happy to fill.
We have sent more than a billion AMP emails across 200+ highly successful campaigns. Our AMP email wizards consult to achieve your specific KPIs and email marketing goals.
Connect with us to understand how you can benefit from our expertise and experience – we send over 20 billion emails a month on behalf of 6500+ businesses across 20 countries.