Introduction
The holiday season is a magical time of the year, filled with countless opportunities to connect with your audience and boost your brand. But as the snowflakes fall and the carolers sing, it's crucial to have a well-crafted holiday marketing strategy to make the most out of this festive season.
As marketers in a highly competitive industry, we must distinguish ourselves effectively. "Why," you might wonder. Recent research shows that almost 60% of shoppers intend to finish their holiday shopping before December arrives. Furthermore, significant American shopping events, such as Black Friday and Cyber Monday sales, collectively generate nearly $10 billion in revenue. Now, that's a lot of money on the table.
Furthermore, it's worth noting that modern consumers have many choices at the tip of their fingertips, thanks to the proliferation of online brands and online channels. This is especially evident when we examine statistics related to mobile shopping preferences: 70% of online shoppers anticipate making purchases on their mobile phones, 31% on tablets, 55% on desktop computers, and 8% utilizing voice assistant devices.
Hence, as marketers, we are responsible for tapping into this season's opportunities and making the most of the rich landscape the holiday season offers. In the following pages, we'll delve deep into the strategies and tactics to help your business shine during this festive time. Let's ensure you stand out and create memorable shopping experiences. Let's embark on this journey together and unwrap those magical keys to holiday marketing success!
Some Holiday Marketing Best Practices
1. Conduct a review of past holiday marketing campaigns
Examine the historical data from prior holiday marketing campaigns to gain insights into the existing gaps and new opportunities. Take a deep dive into the essential metrics – conversion rates, click-through rates (CTRs), and even channel-specific indicators such as email open rates and engagement rates. Utilize a comprehensive cross-channel marketing platform like Netcore to collect both high-level and granular-level insights you need across channels. For instance, analyze and aggregate data on opens, clicks, and active users and segment them by channels. Do a more nuanced evaluation.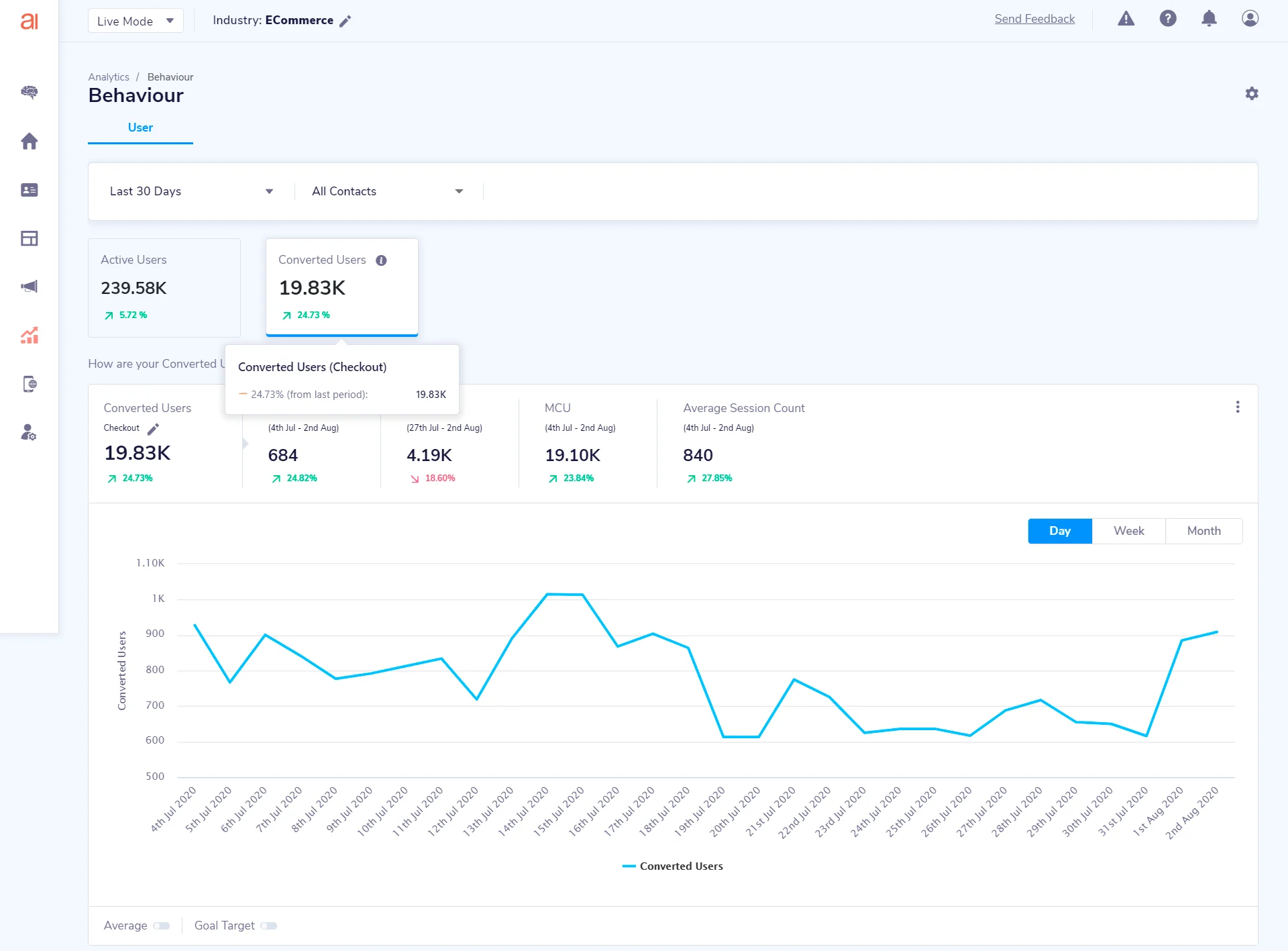 A view into Netcore's Customer Engagement Platform Dashboard
2. Identify the perfect holiday marketing cohorts
The holiday season presents a substantial challenge to both marketers and retailers. To effectively identify the perfect target audience for successful marketing campaigns amid the hustle and bustle, you'll need to do careful strategic preparation well in advance.
Some vital criteria used to categorize customers during the holiday season
a. Demographics – Capture gender, age, and location data and craft your marketing strategies based on the same. It is a foundational technique undertaken by many global brands like Adidas.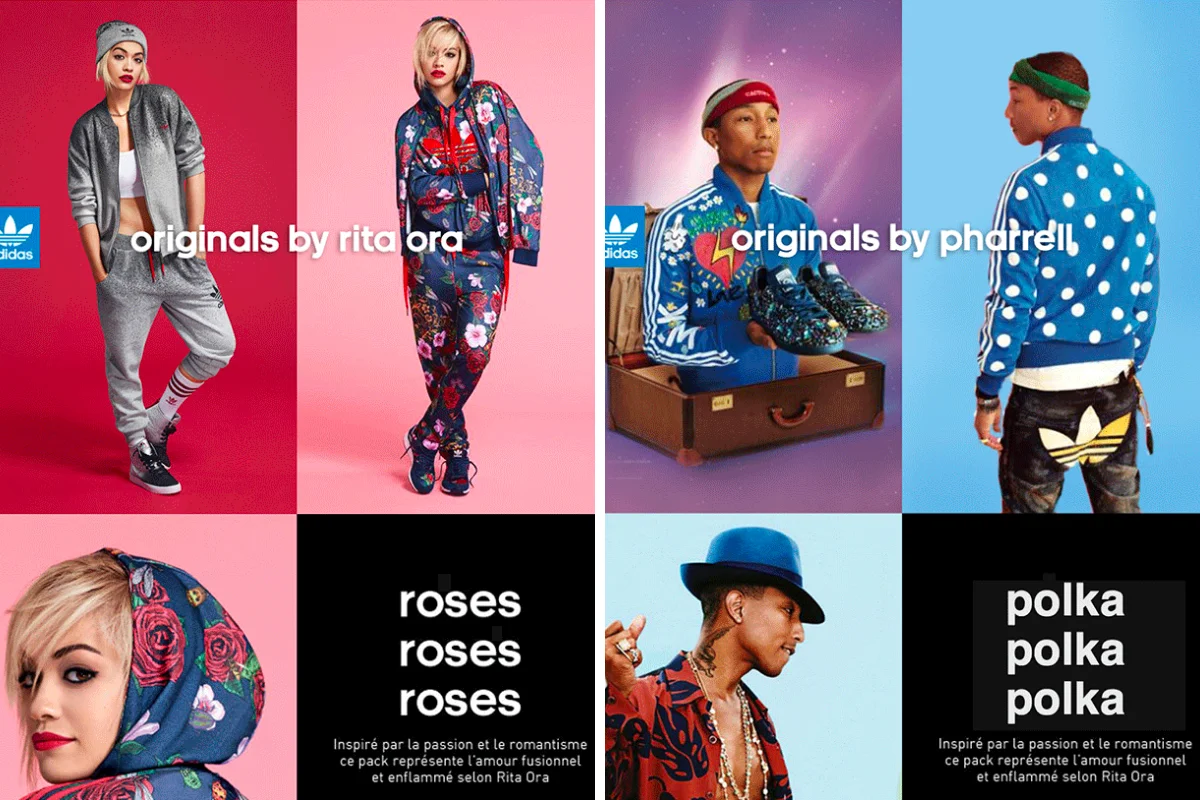 Adidas' flagship line – Originals, has a track record of partnering with numerous fashion-forward celebrities and models. In their email marketing efforts, they segmented their subscribers by gender. One set of emails featured the renowned pop star Rita Ora for the female audience, while the male audience received emails showcasing the style icon and legendary vocalist Pharrell Williams.
A recent Bloomberg article titled "Generation Z Willing to Pay More for Eco-Friendly Products" provides another instance of demographic segmentation. It's a well-documented study. The article highlights that Generation Z is more inclined to invest in sustainable products than other age groups. Notably, most of this demographic segment will pay up to a 10% premium for eco-friendly options.
Brands like Nike have certainly taken note of this and modified their website experience with attractive popups, banners, and motifs to cater to the Gen Z audience in search of sustainable products –
Netcore's technology not only helps you to create engaging and interactive emails tailored to your audience (powered by Inbox Commerce) and smooth and frictionless web experiences but also comes with more advanced features.
Did you know? You can use geolocation tracking to send push notifications or emails to target nearby customers who will most likely visit your store.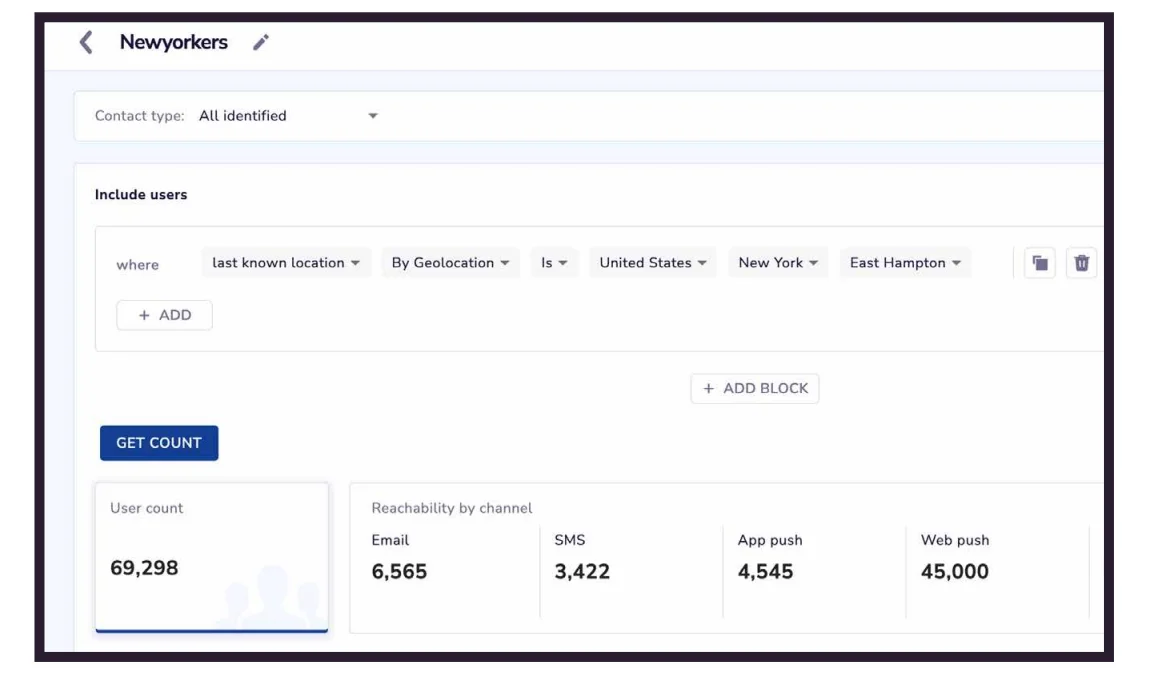 b. Based on shopping activity – To customize marketing strategies, classify shoppers based on their actions and preferences, browsing activities, purchase history, and shopping tendencies. Identify customers who have added specific items to their shopping carts but have yet to finalize their purchases, and then offer them discounts or rebates as incentives to complete the transaction.
Important things to consider –
Number of orders: To segment your audience more effectively, you must closely monitor your most profitable customer segments – those who buy the most from you. Treating your customers like VIPs is a tested and proven strategy that works. Here is a glimpse into how brands do this –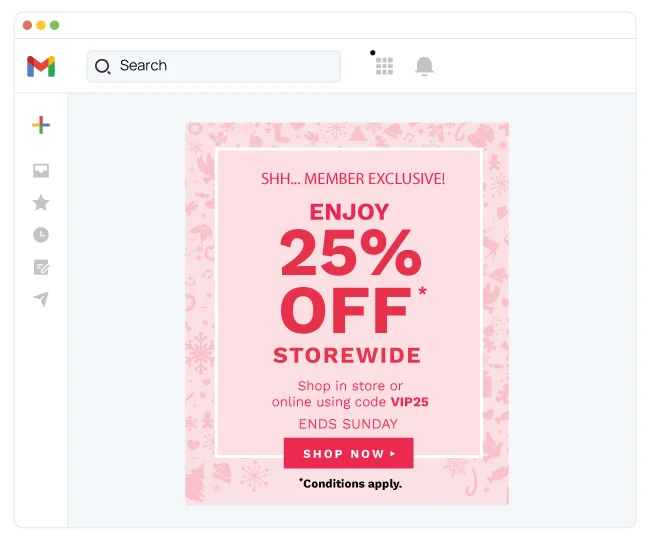 An email banner for the most consistent shopper goes a long way!
AOV – Average Order Value represents the mean sum that a customer typically spends on individual orders. Customers with elevated AOV opt for pricier products or packages during the holiday season. These individuals may not be as swayed as other shoppers regarding sales and discounts.
Here is an excellent example of a bundled offer email that captures the conscience of big-spender cohorts.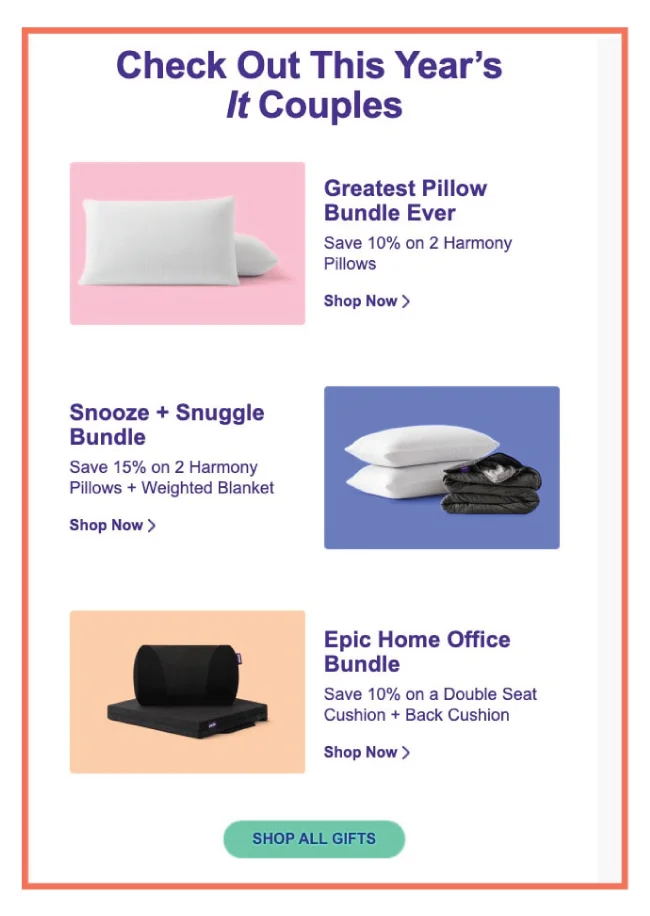 Products purchased – If James has shown a consistent preference for purchasing sunglasses from your online store, it makes sense to send him product emails or display web pop-ups and app messages related to new sunglass releases rather than other unrelated products. Consider your shoppers' preferences and customize your channel interactions to provide what they truly desire.
Quality 'product recommendation' experiences on a website –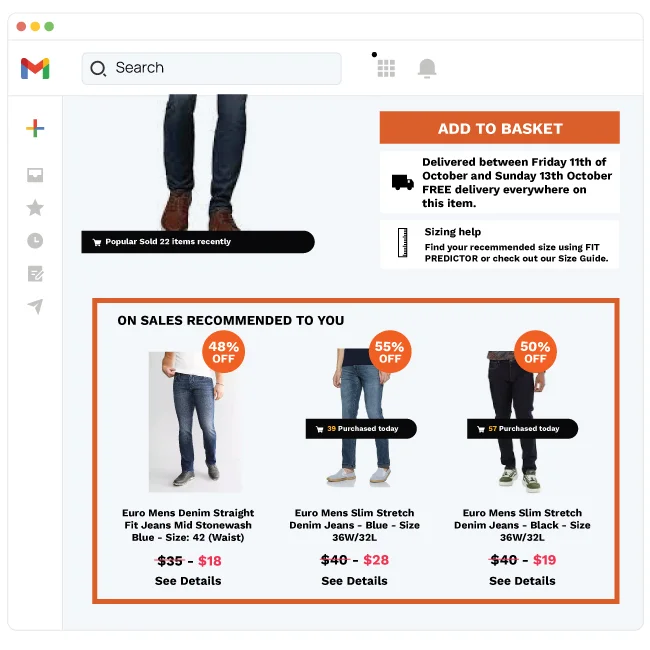 c. Predictive segmentation – Through Netcore, you can deliver AI-driven customer experiences. You set the parameters, and AI takes care of the rest, enabling you to anticipate future actions across various activities. Forecast upcoming behavior, predict potential purchases, identify shoppers primed for cross-sell campaigns, and foresee users who may churn or purchase within specific categories.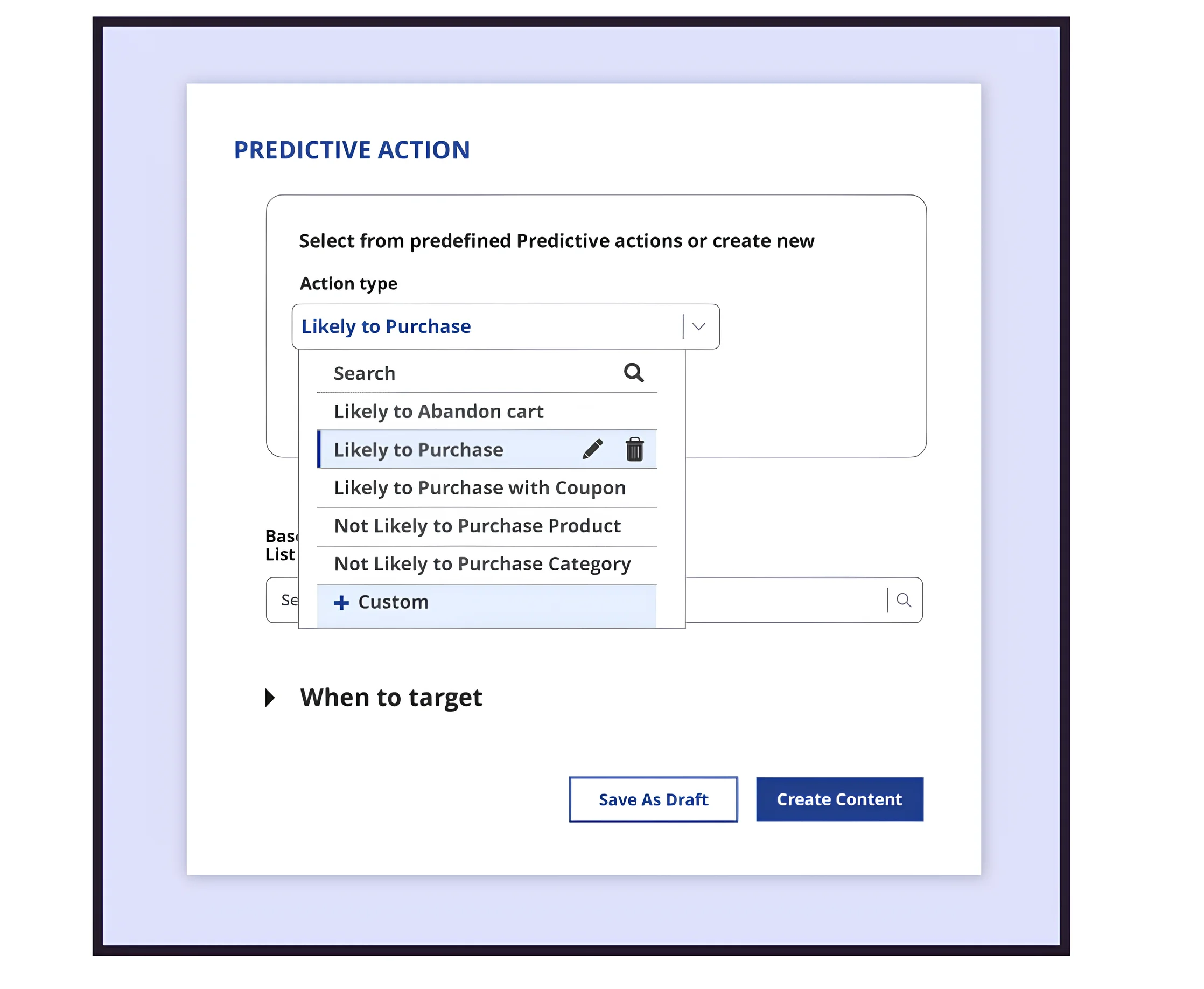 Having grasped what it takes to craft successful holiday marketing campaigns, it's time to delve into some crucial pitfalls to avoid when creating these impactful campaigns.
Avoid these Holiday Marketing Pitfalls
1. Neglecting Mobile Optimization
With the rapidly growing number of mobile shoppers, ignoring mobile optimization is a significant mistake. Avoid losing many potential customers. Make your website's emails mobile-friendly.
2. Overloading with Irrelevant Emails
Don't bombard subscribers with excessive emails that provide no value. They'll get fatigued and may even unsubscribe! It's crucial to balance staying top-of-mind and yet not become an annoyance.
3. Ignoring Data Privacy
Respect data privacy regulations like GDPR or CCPA. There are legal consequences, and you can damage your brand's reputation. Ensure your marketing practices comply with relevant laws.
4. Overextending Discounts and Promotions
While offering discounts is a common holiday marketing tactic, overextending them can hurt profit margins. Carefully plan and monitor your promotions to ensure they are financially sustainable.
5. Failing to Plan for Post-Holiday Engagement
Many marketers focus solely on holiday sales and neglect post-holiday engagement. Building customer relationships after the season, too. This can lead to repeat business throughout the year.
Avoid these common mistakes and focus on customer-centric, data-driven, and well-planned strategies. Make the most of the holiday season while preserving your brand's reputation and profitability. Now that we've examined the best practices and the pitfalls to avoid, let's focus on the following crucial chapter.
The Best Holiday Marketing Strategies for 2023
It's no secret that shoppers are highly tuned to price, personalized discounts, customized experiences, and channel promotions. The following are nine effective holiday marketing strategies for marketers and brands to leverage.
1. Deliver savings via email
Half of the world's population is using email, and tapping into this customer pool is an imperative that cannot be disregarded. So, personalize discounts, offers, and sale notifications and pinpoint these directly, via a holiday marketing email so the appropriate customers can take advantage of them.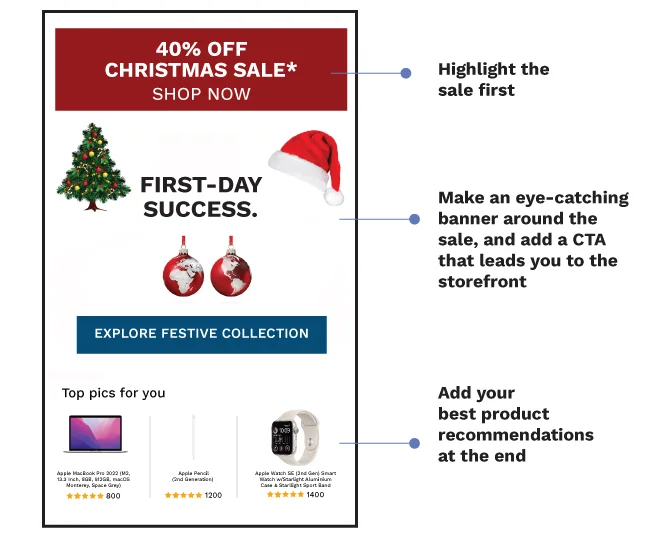 2. Use APNs and WPNs
Utilize personalized app push notifications and web push notifications to deliver exclusive deals, reminders, or alerts directly to your customer's mobile devices and web browsers. To set your customer experience apart, enhance these notifications with tailored product recommendations.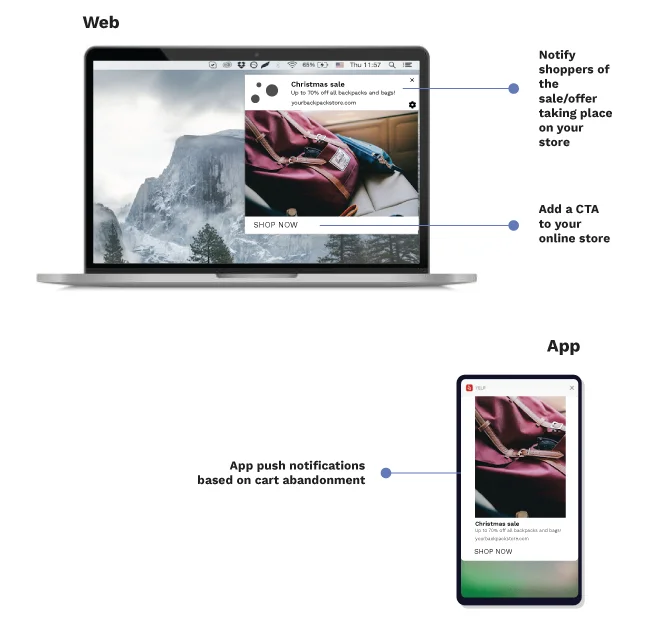 3. Don't skimp on SMS
Send alerts, discounts, reminders, and updates on holiday shopping dates like Black Friday and Cyber Monday sales. Share information about back-in-stock items or new arrivals and watch your conversions soar.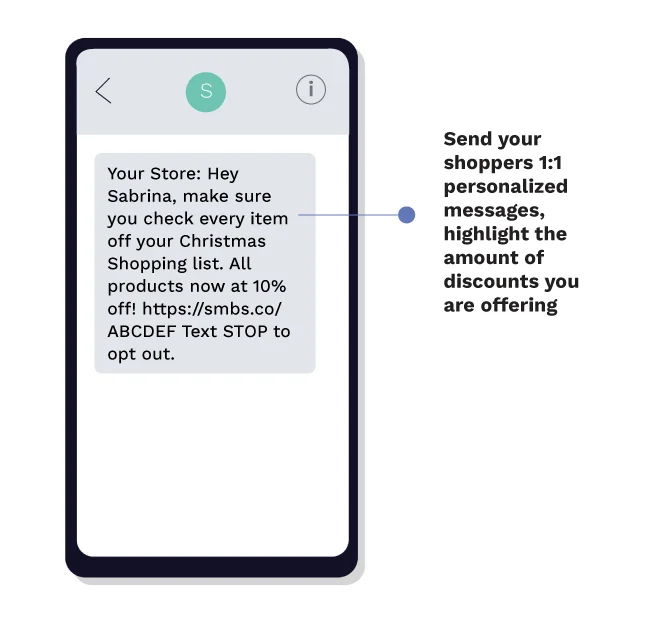 4. Integrate Online and In-Store Experiences
Provide an omnichannel experience to accommodate the varied preferences of your customers. While some may favor the ease of online shopping, others relish the in-person store experience. Merge these approaches. Enhance convenience for everyone. Let shoppers explore products on your website, build a Wishlist, and then effortlessly transition to the physical store for their purchases. Alternatively, offer the option for in-store shopping while allowing customers to order out-of-stock items online, with the added choice of home delivery.
Did you know? Kohl's is capitalizing on the conventional use of kiosks. Embedded within EV charging stations, these touchscreen kiosks enable customers to browse their product range while charging their electric vehicles. Shoppers can independently check stock availability, locate an item within the store, and even initiate orders for items currently out of stock.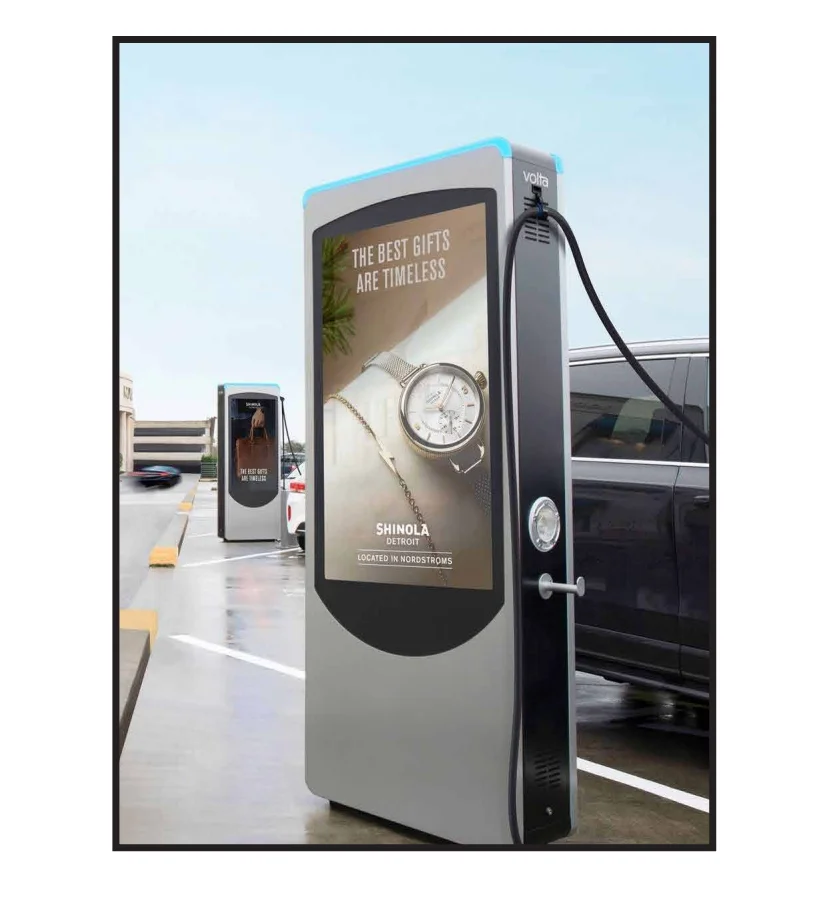 5. Utilize word-of-mouth marketing
Harness the potential of referrals as a potent form of word-of-mouth marketing. Customers often seek recommendations from their social circles for holiday shopping. Incentivize contented customers to refer their friends and family. Leverage this dynamic marketing technique to expand your customer base and reach fresh audiences.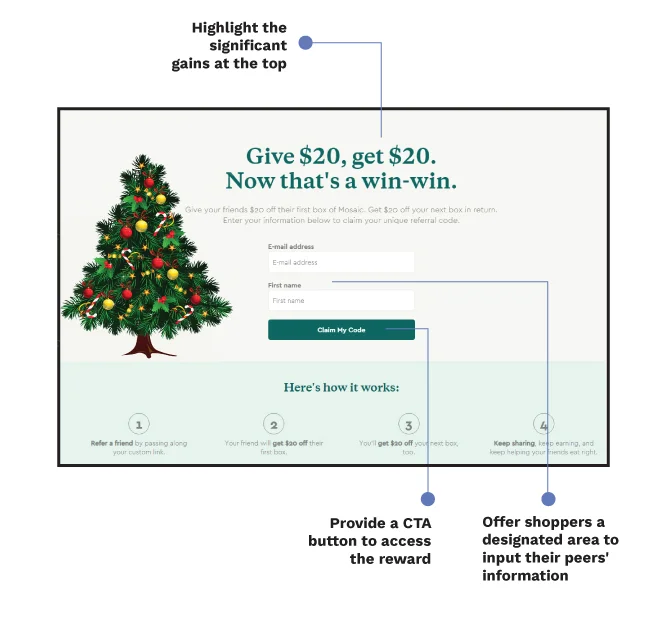 6. Personalize your website banners
To grab shoppers' attention, place eye-catching banners, CTAs, and holiday shopping messaging, and personalize these, based on demographic data for a super-personalized experience that no shopper can ignore.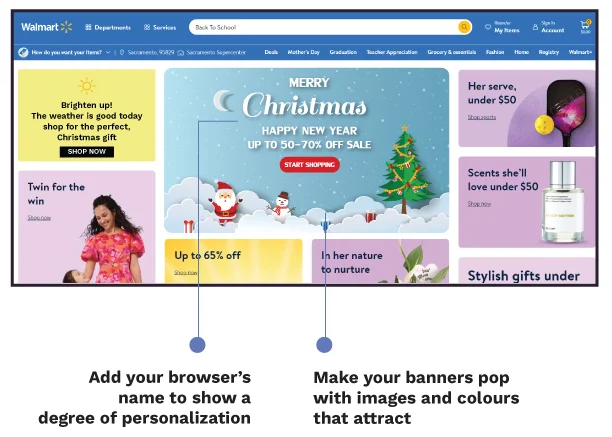 7. Offer website experiences based on shopper behavior and intent
Leverage data related to shoppers' previous interactions, include past purchases or viewed items, and link it to your product catalog to propose items that align with their preferences and requirements. These tailored recommendations streamline the shopping experience, enhance customer satisfaction, and, in turn, boost sales during the holiday season.
The following are a few examples –
a. 'Bought-also-bought' recommendations
These are commonly referred to as "customers who purchased this also bought" or "frequently bought together." Use them to recommend supplementary products to holiday shoppers based on the items frequently purchased with their current selection.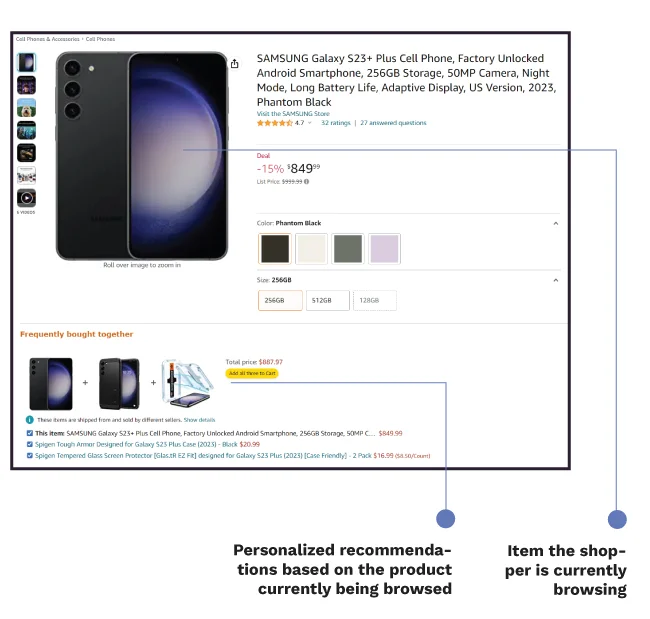 b. "Recommended-for-you" recommendations
Personalize suggestions based on a shopper's behavior and interests. Suggest products relevant to the individual. Save time and increase customer satisfaction.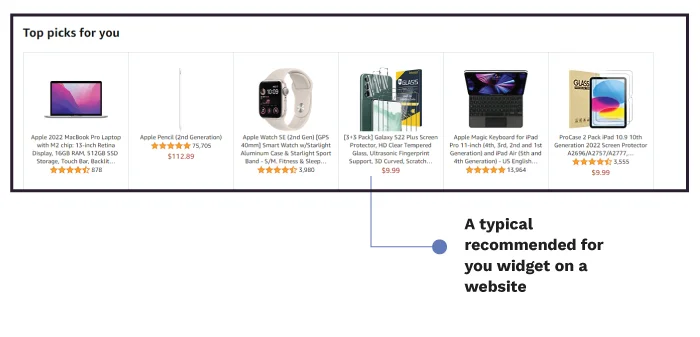 c. 'Recently-viewed' widgets
Prompt shoppers with items they have previously demonstrated interest in. Simplify the discovery and purchase of recently viewed products. Optimize the holiday shopping journey.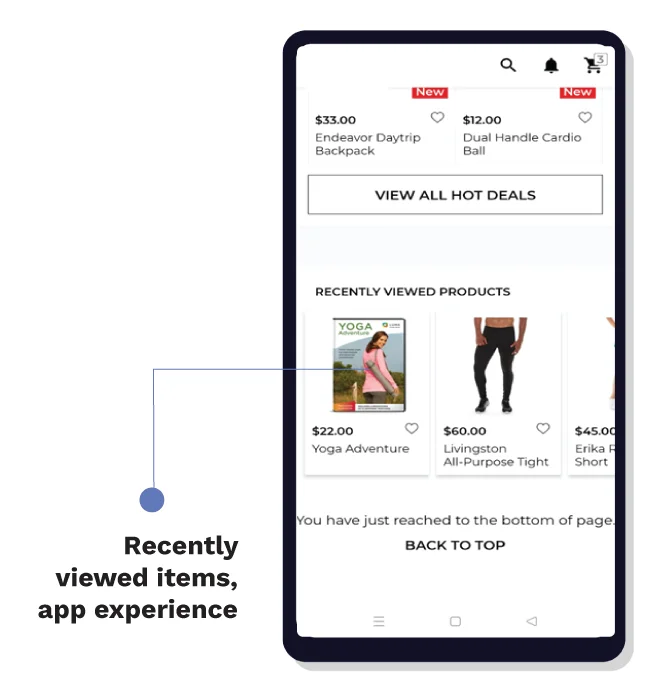 8. Promote popular merchandise
Customize suggestions based on top-selling items and recently added products. Incorporate holiday-themed gifts, products, and supplies. Enhance customer satisfaction through personalized and well-timed recommendations. Accelerate sales growth.
Here are a few ways you can promote popular merchandise –
a. Bestseller Recommendations
Display personalized recommendations via email and web to customers based on their browsing history and purchase patterns. Highlight the top-selling and trending products in the category they're most likely to buy from.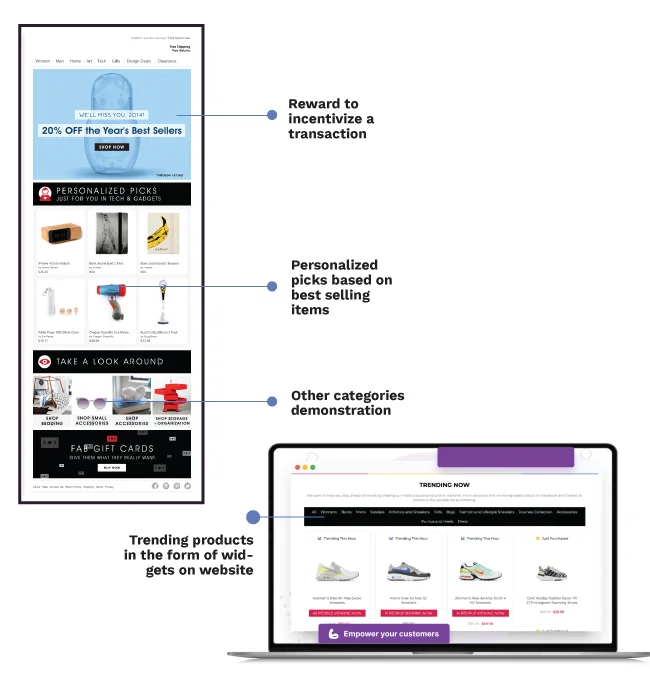 b. New Arrivals
If your shopper has shown affinity (product views, add-to-carts) towards a specific product category, use 'new-arrivals' emails and app recommendations to inform them of product launches and new collections in that category.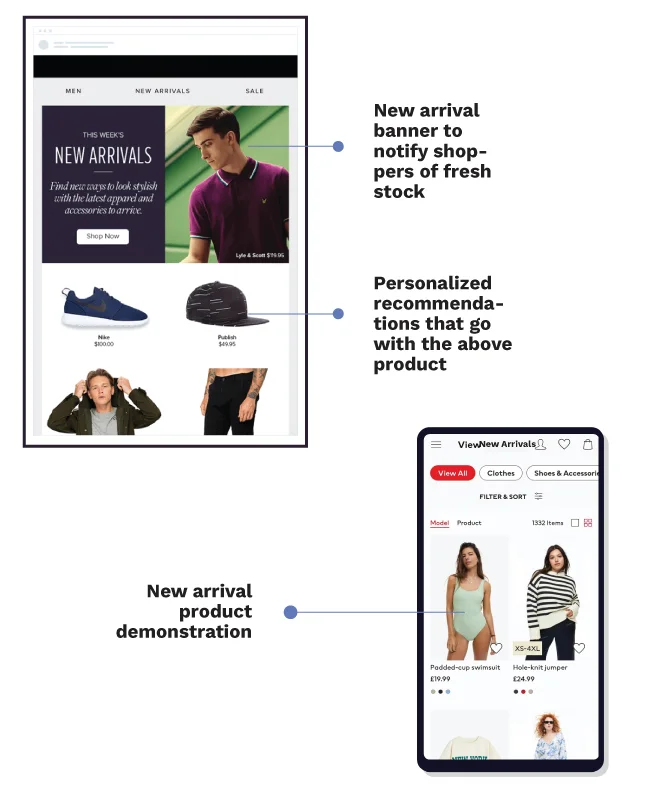 c. Offers based on replenishment
Tailor your offers around replenishment to each customer's unique needs. This could involve offering discounts on items they regularly purchase or sending timely reminders when it's time to restock specific supplies and to generate a sense of urgency. Additionally, consider providing subscriptions for holiday supplies and party items, which can be automatically shipped to their doorstep on short notice. This level of convenience can help boost customer loyalty and increase repeat purchases.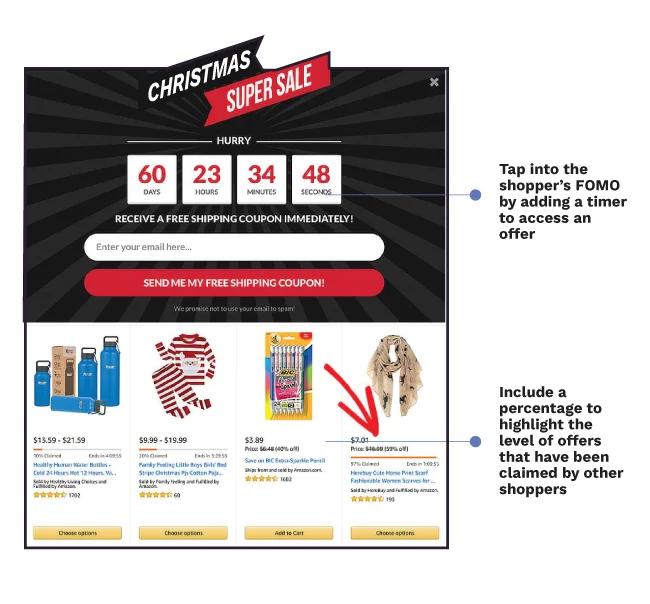 9. Leverage Inbox Commerce
In 2019, the email marketing landscape underwent a dramatic transformation with the introduction of AMP (Accelerated Mobile Pages), a Google-powered open-source technology. AMP brought interactivity into emails, laying the foundation for what we now know as Inbox Commerce.
Imagine Inbox Commerce as the irresistible chocolate coating on a soft-serve ice cream, where AMP serves as the smooth, foundational layer. This analogy encapsulates how Inbox Commerce enhances the visuals and functionality of emails, making them an indispensable part of the shopping journey.
With Inbox Commerce, brands can embrace a more comprehensive, app-like approach to email marketing, integrating the entire shopping journey into emails. Inbox Commerce packages everything from product discovery and purchase decisions to fostering customer loyalty.
What Does a Typical Inbox Commerce Email Look Like?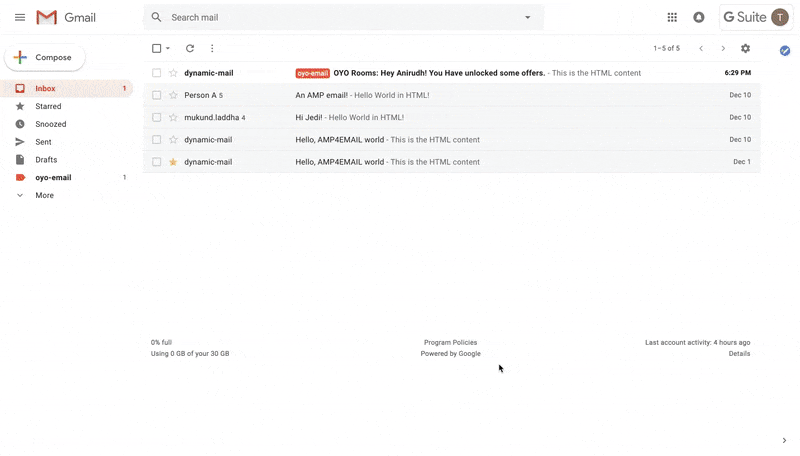 Inbox Commerce makes emails function like mini apps and websites. In this example of Inbox Commerce Oyo's customers can search, navigate the different accommodation offerings, compare, and even book their stays through emails.
Now, let's dive into what Inbox Commerce can powerpack your holiday marketing efforts:
Dynamic Welcome Emails and Reward Incentivization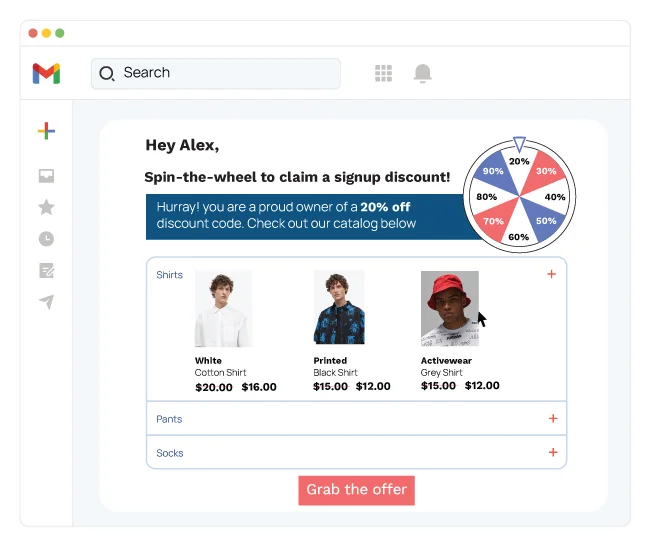 Start by sending introductory emails capturing customers' preferences right from the beginning
Welcome new subscribers with exclusive deals and discounts. Incorporate interactive games to incentivize their first purchase
Foster positive relationships with new customers and set the stage for ongoing engagement
Interactive Recommendations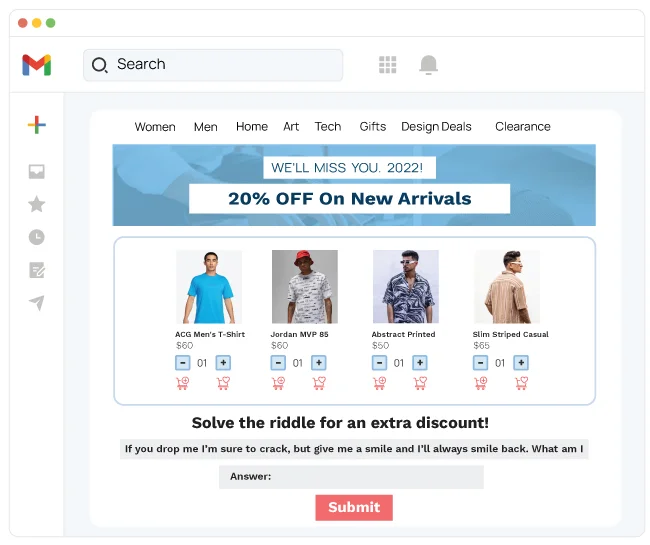 Imagine email campaigns that evolve dynamically because they can leverage demographic data
Provide tailored product recommendations based on shifting categories, stock levels, and individual shopper preferences
Address cart abandonment and entice with 1:1 recommendations that are so enticing they command attention
Product Search & Bundled Offers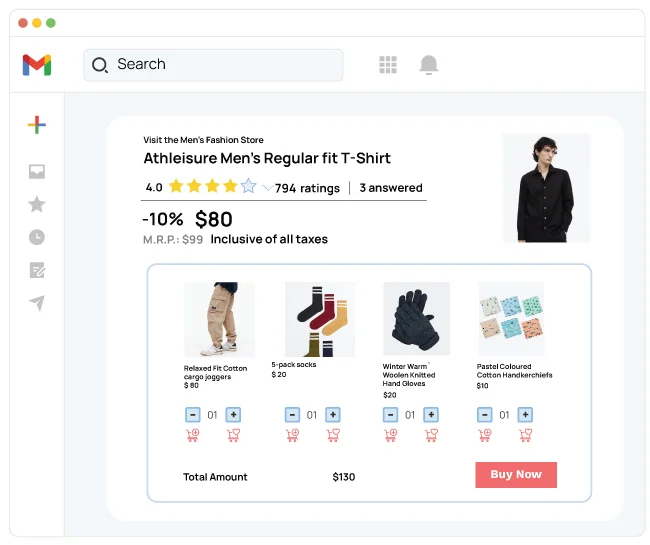 Incorporate e-commerce-style search bars for quick product access
Suggest related or upgraded products to increase purchase frequency and encourage repeat buys
Showcase recommendations based on purchase history to drive additional or higher-value purchases.
Embedded Forms & Loyalty Programs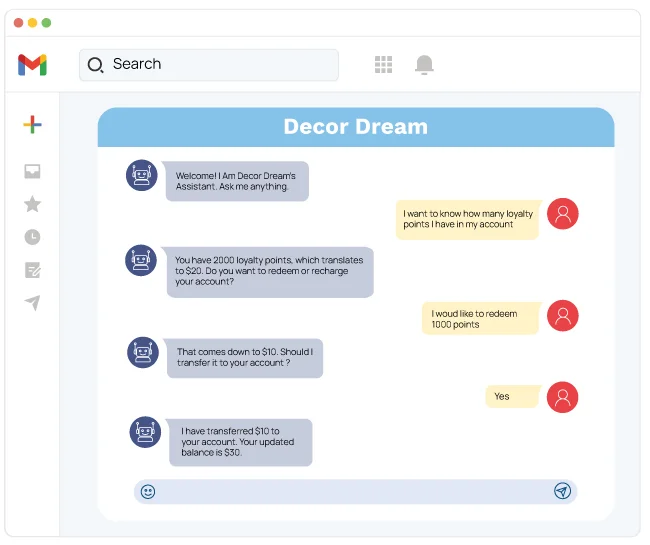 Capture valuable customer insights through interactive forms embedded within emails
Enhance customer targeting and personalization by gathering first-party data
Implement loyalty programs where customers can earn rewards or benefits
The above use cases are merely the tip of the iceberg. Read our ebook to explore more comprehensive inbox commerce use cases now.
Did you know? Inbox Commerce emails have emerged as a powerful force for ecommerce giants like Myntra (Walmart), CaratLane (Tata), and even Crocs. The impact has been nothing short of astounding: a staggering 60% uplift in open rates and a remarkable 140% increase in conversions for Myntra. CaratLane harnessed Inbox Commerce significantly in their product launches and reaped an incredible 300% increment in CTOR.
Finally, let's examine Netcore's significance in optimizing these strategies. Netcore's features can drive your holiday marketing season and shape its success.
Optimize Holiday Marketing Campaigns with Netcore
Planning is the compass that sets our course, but the wind of campaign optimization, powered by advanced technology, fills our sails, propelling us toward success. Below, you'll discover a range of features and techniques powered by Netcore that can enhance and elevate your holiday marketing campaigns.
1. A/B test your communications early
We have already explained why starting ahead or early is extremely important this holiday marketing season. That's why A/B testing your campaigns is extremely important – To understand what works best for your audience, create up to 3 variants of push notifications, messages, and emails and test for A/B campaigns. You can try different images, text, tags, CTAs, and more to create new variants of the same campaign. Check what works best.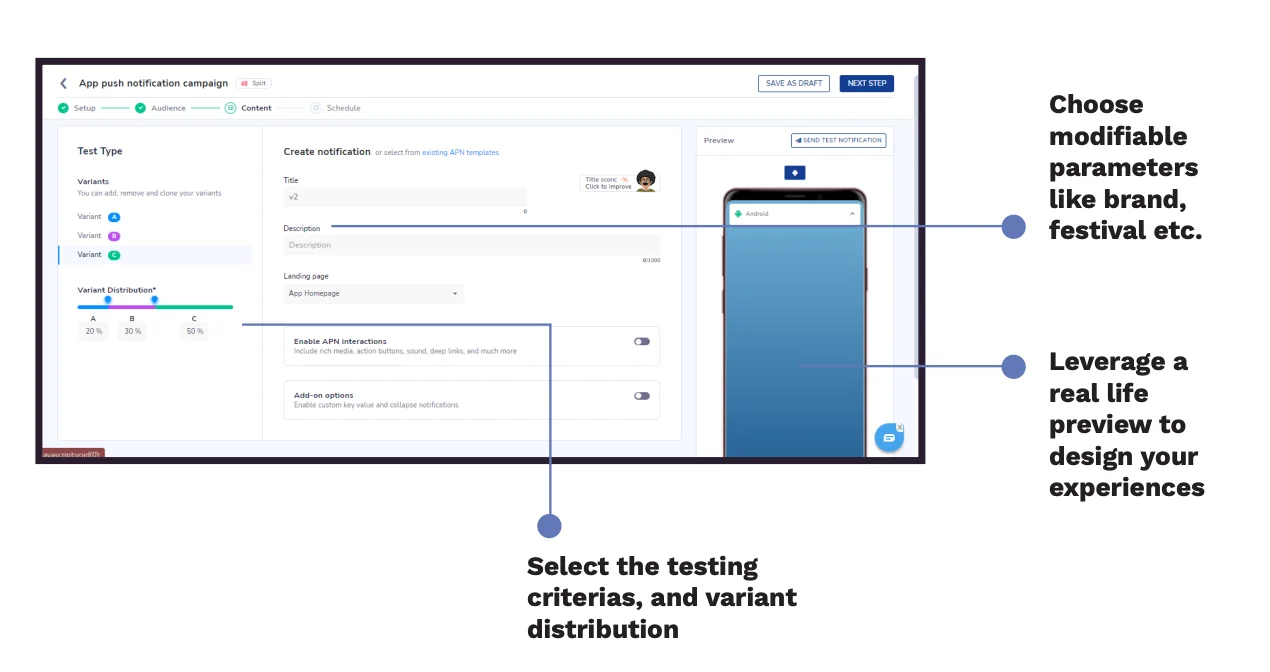 2. Use our inbuilt AMP editor
Use our very easy-to-use no-code drag-and-drop editor. to enhance the visual aesthetics – a pivot point in email engagement. Inbox Commerce empowers you to transcend the limitations of plain text and static images by offering intuitive in-built email functionality. This means you can craft emails that align seamlessly with your brand identity and deliver messages that resonate visually and emotionally.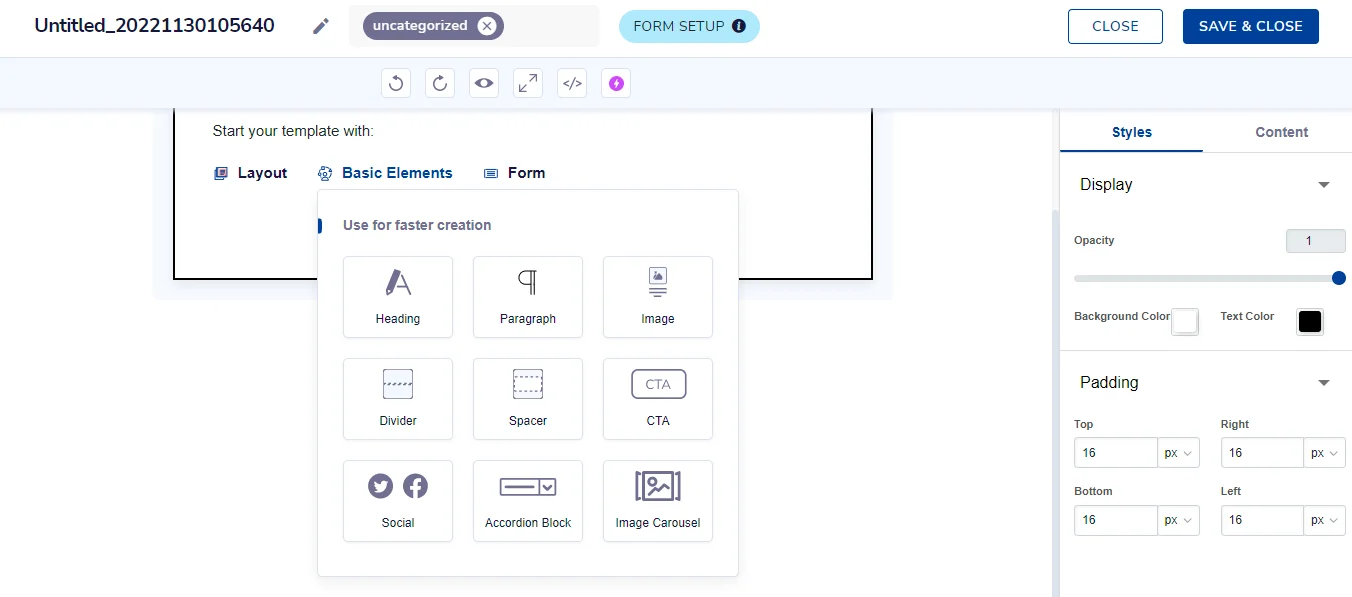 3. Send Time Optimization (STO) and Dynamic Subject Line Generation (SLG)
Optimize email performance with AI-powered Send Time Optimization (STO) and Dynamic Subject Line Generation (SLG). Drive higher open rates and engagement by delivering emails at the ideal time with compelling subject lines.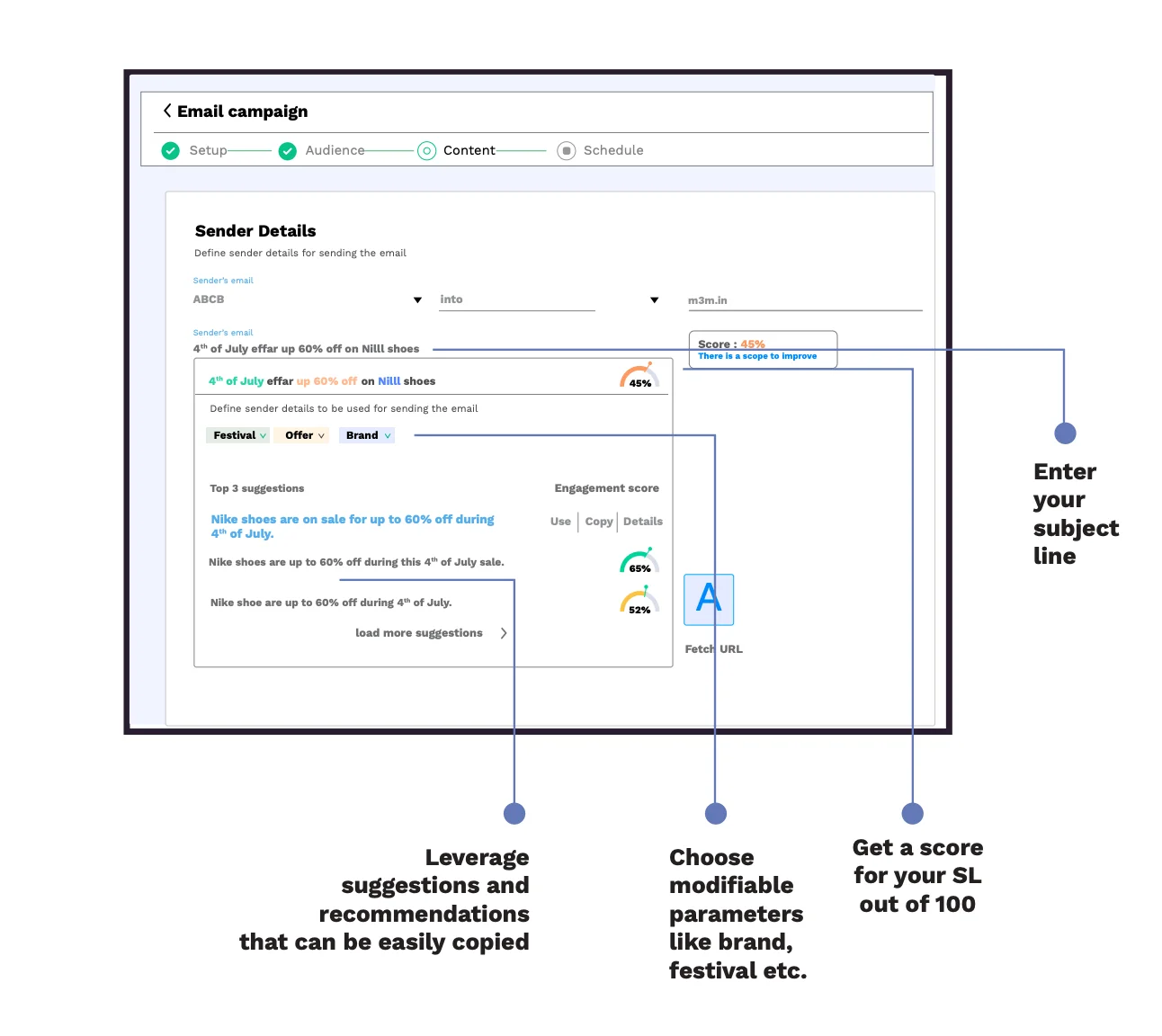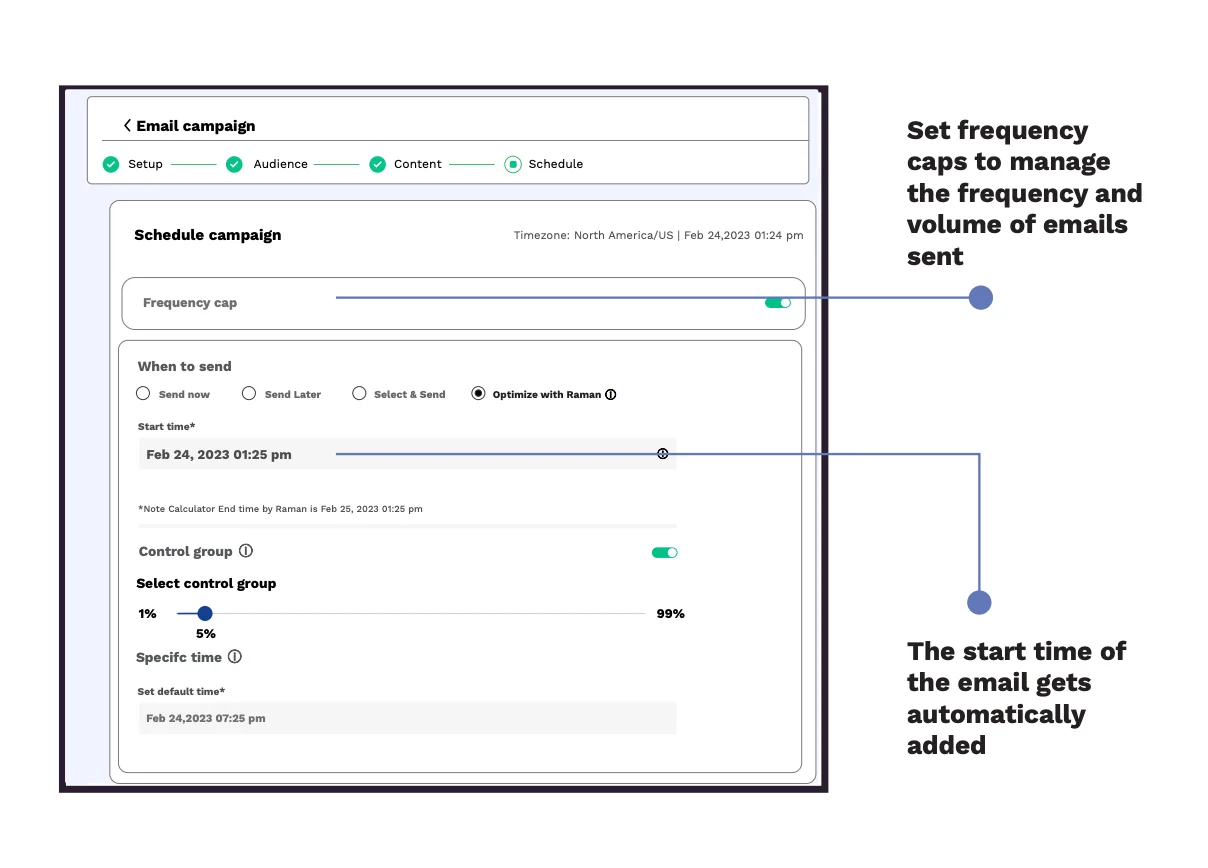 4. Advanced SKU level analytics
Focus on combining & analyzing product catalog data, sales performance, inventory, and user interaction data points to generate granular insights about everything that happens with your products.
3 steps to using our advanced SKU-level analytics
Step 1 – Analyze the performance of your entire product catalog or take a more detailed approach and analyze the performance of individual SKUs.
Step 2 – Analyze macroscopic interaction trends and conversion metrics to analyze engagement across your ecommerce website.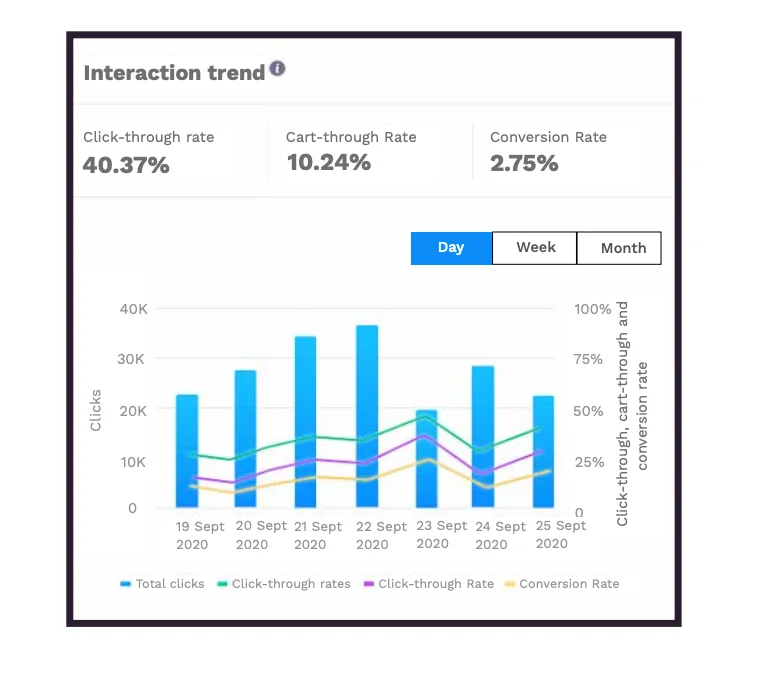 Step 3 – Analyze the performance of your entire inventory and check out the trends across timeframes – days, weeks, months.

Impressive, isn't it? These capabilities merely scratch the surface of what we, at Netcore offer. To understand what Netcore can bring to your business, we invite you to explore our solutions guide, meticulously crafted with marketers like you in mind.
Conclusion
As we've journeyed through this holiday marketing guide, it's clear that a well-crafted strategy that combines the art of tradition with the power of technology is the foundation of success.
In a competitive landscape, where nearly 60% of shoppers aim to complete their holiday shopping before December, and major shopping events generate billions, it's imperative to stand out. Armed with countless choices, modern consumers demand seamless shopping experiences across various channels.
We've explored best practices -from reviewing past campaigns and segmenting customers based on demographics, behaviors, and preferences to optimizing email communications and leveraging the power of Inbox Commerce.
We've seen how data-driven strategies, personalized recommendations, and a focus on high-value customers can maximize holiday sales. Also, through the lens of Netcore, we've discovered advanced techniques to enhance holiday campaigns, ranging from A/B testing and AI-powered optimizations to granular SKU-level analytics.
Our journey has unveiled Netcore's critical importance in optimizing holiday marketing campaigns. Netcore's suite of features and techniques empowers marketers to elevate their strategies and stand out in the festive rush.
As we enter the holiday season with knowledge and advanced tools, let's enjoy the season's spirits together. Let's create memorable experiences, connect with our audience, and make this holiday season magical for our brands. Remember, the keys to holiday marketing success lie in tradition and the embrace of cutting-edge technology.
Explore our solutions guide to discover the full spectrum of Netcore's capabilities and take your holiday marketing to new heights. Download the guide now and make this holiday season your most successful yet.