Don't have time to read the whole blog right now?
No worries. Let us send you a copy so you can read it when it's convenient for you.
With the turmoil and uncertainty of the pandemic crisis spilling over into 2021, it's natural for email marketers to think, "Is my email program fully living up to the customer expectations?"
Our COVID survey report had an astounding statistic – 76% of the customers chose email as the preferred channel to communicate during a crisis. Considering the current societal trends (carried over from 2020), the marketer's mindset needs to shift from doing product promotions to having customer conversations.
Gauging the customer sentiment and being empathetic is the need of the hour. Customers want to feel engaged, cared for, and satisfied in their digital experience. Delivering preferred content in real-time, based on the customers' transactional, website, or engagement-related behavior, is the ideal communication.
Email personalization through AI is one way to achieve all of the above.
We have put together 8 ways that AI can help you build meaningful and personalized customer experiences:
1. Send the right content to the right users
A majority of your recipients often open the email but do not click on the call-to-action (CTA) links. This happens when you do not consider relevance as the critical parameter of the email campaign. Users click on the CTA only when the content resonates with them on a buying level.
In other words, you have to create a want for the customer to buy your product. This could be made possible by analyzing and understanding customer behaviors; it also involves sending personalized content with the right offers to the right users.
Your AI-powered marketing platform can help you with valuable insights based on findings such as:
What was the user's last transaction?
What is the user browsing or clicking on the website/app?
In the last 3 months, what product category has this user clicked on?
Was this user engaging socially with the brand?
What does the user's abandoned cart contain?
At what stage of the customer lifecycle is the user in?

Example:
A personalized email by Gasbuddy providing the user with their driving performance and fuel statistics. Informative campaigns like these build brand value.

Source: Reallygoodemails
2. Send emails at the right time
A benefit of an AI-powered email program also includes being able to catch the attention of the customer while they are checking their mailbox. To have your email campaign always at the top of their inbox is the best possible scenario.
Send Time Optimization (STO) delivers the email to the customer when they are most likely to open their mailbox. By matching the delivery time of your campaign with the email checking time of your audience, you can get the edge on visibility.
STO could also have powerful uses in getting more engagement from moderately active and inactive users. Not only does it help to boost your open rates, but could also be useful to engage with users who have shifted to a new location/time zone.
3. Create the right segmentation into user groups
Users on your email list are individuals with their particular interests and behaviors; a one-campaign-fits-all approach would no longer work for you. Right segmentation of the mailing list moves up the engagement results from average to ideal.
AI algorithms, in tandem with your marketing platform, can help you segment your audience based on their location, interests, preferences, website browsing activity, engagement, and more.
With AI/ML algorithms, you can segment your list into user groups, which will help you to understand your customer better. Sending hyper-personalized content to these segments will facilitate higher engagement and conversions.
4. Recommend products that users are likely to buy
If you are a Netflix customer, chances are you have seen the recommended movies and shows generated by the Netflix matchmaker system. It is an AI recommendation tool with amazing results: 75% of the content that people watch is from the personalization recommendation system; it saves $1bn a year for the company.
Likewise, brands like Zomato and Alibaba also leverage AI recommendation engines to ensure better conversions and web traffic. User's online activity on the product page, past purchasing patterns, bookmarks, product feedback, are some of the factors that AI uses to decide the product recommendations.
You can send individualized product recommendation emails to user group members, based on what others in the same group have bought. In addition, you can use cart abandonment emails to promote other products that are relevant to the ones left behind.
5. Target customers according to their lifecycle stage
As a marketer, the customer's position in the life cycle is extremely vital information. With AI, you can figure out the average time each customer takes to complete a transaction. You can optimize customer engagement and retainment for your drip campaigns with an AI assistant.
AI can also detect which user segments need to be added or removed from your campaigns. It can select the most relevant segment content and nudge customers towards the next purchase. AI can also suppress customers that are not likely to buy particular products.
Using AI, you can fine-tune your user list categorization and find the critical attributes for mapping your customer journeys better. Smart campaigns using AI algorithms can work right from your welcome email series to the cart abandonment triggers, and all the lifecycle stages in between.
Example:
This campaign by Forever21 triggers a personalized email to a user who has abandoned that particular product in the cart and left the website.
AI in email can automate all of this content and the users to be targeted.

Source: Reallygoodemails
6. Curate dynamic content for emails
One of the major advantages of using AI is reducing the creation costs of the emails and also increasing the revenue from them. The AI component of the platforms analyzes large sets of data and finds patterns to create hyper-personalized emails on its own.
AI tools can now create amazing campaigns at a fast rate, reducing the time it takes to produce them. Producing weekly newsletters and other communications becomes faster and easier, and you can focus more on the analytical tasks of email marketing.
The concept of using AI to create entire content from scratch has been prevalent for some time now. Labs, like OpenAI's new language generator GPT-3, write short stories, blogs, press releases, songs, tech manuals, etc., on their own. Commercial availability and wide-spread adoption of such breakthroughs could take some time though.

7. Create subject lines that inspire engagement
Learning from your marketing analytics data, AI uses natural language processing (NLP) to help you create highly engaging subject lines. These lines would be based on a careful selection of keywords that have worked well in the past.
AI drafts the subject line options based on your unique brand voice and data from the campaigns that yielded lots of views and conversions. Such subject line optimization (SLO) creates short, creative openers that evoke a personalized interest.
Right from making a compelling opening, AI can help you ensure the best-personalized experience throughout the engagement of the customer. Every such customer interaction then becomes intelligent, creative, and distinct.
8. Ensure a smooth passage into the inbox
The key to a customer's heart in the email marketing world is straight through the inbox. With mailbox providers using AI and deep learning techniques to analyze emails getting through their anti-spam filters, the inbox is becoming a challenging destination.
Every user has an engaged score, based on which they receive the emails accordingly. The highest-engaged user receives it first, followed by the moderately engaged, and so on. Mail service providers (MSPs) monitor the emails' engagement and when it is high, they allow the majority of the users to receive such emails in their inbox.
Adaptive Throughput (AT) helps the MSPs to monitor responses in real-time and adapt their message sending rates to optimize the delivery. Smoother deliverability, with no IP blocking or throttling, leads to an increase in the inboxing rate.
Netcore uses technologies like predictive engagement (PE) to predict users that are engaged priority-wise in your mailing list, and thereby ensure a higher inboxing rate. We have been seeing an increase of 30-50% in their inbox placement through the use of PE.
Here is a quick look at some questions that usually pop-up regarding AI:
Won't AI add another to-do thing to my endless task list?
Not at all, AI can cut down your task list to a considerable extent and free up time for you to focus more on strategic tasks related to your email program.
Why can't I personalize my emails on my own? What's the need for AI?
You could perhaps manage it for a few hundred users; when the mailing list runs into thousands, individualizing the content for each user segment becomes near impossible. The logical choice is to leverage AI to do the creation and segmentation tasks for you.
What's the point of personalization when I am achieving average engagement across generic campaigns sent to everyone?
The average engagement is a less desirable choice – when compared to exceptional customer engagement through personalized, meaningful experiences. Besides, generic campaigns and average engagement numbers could take a downturn anytime.
Is personalized experience a proven differentiator?
Studies showed that 8 out of 10 customers purchase from brands that offer personalized experiences. About 48% of customers left a website due to a poorly-personalized experience and shopped from competitors. Moreover, 80% of customers are likely to do business with a company that offers a personalized experience.
We asked our product wizards who have introduced AI/ML technologies on Netcore platforms for their opinion on its use in email personalization.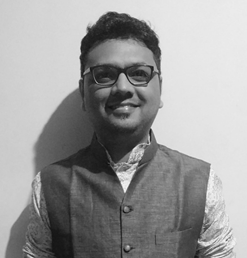 Yogesh Kulkarni, AVP, Product Management, Netcore, concludes,
"I think that email unlike other marketing channels has yet to leverage the data-rich environment that AI can offer. In the future I see a marketer using contextual clues like time, behavior, geo-location, events, etc., with the help of AI engines to make relevant recommendations to the customer. Email content needs to be highly personalized to appeal to the users, so 1:1 personalization with AI is the future. The huge scale of personalization can only be handled by smart algorithms backed by AI/ML technologies. "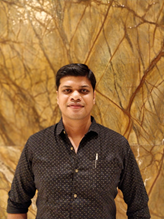 Kedar Parikh, Sr. VP Product Management, Netcore Solutions says
"With the industry trends that I am observing, breaking data silos by using technologies like CDP – Customer Data Platforms and providing users, personalized journeys, across devices and channels will be a norm very soon. This is going to result in a great customer experience for the end-user.
He further adds, " Use of AI for automation, personalization, and optimization will leave Marketers with more time to focus on the customer and bring in exciting creativity and innovation."
Wrapping up

The future of email lies in sending personalized messages in exact response to the individual needs and wants of the user. Accordingly, marketing automation is transcending from automating processes to automating intelligence. Focusing on this evolution, Netcore's product team is always looking for the "next new" ways to engage audiences with creatively personalized experiences.