Omnichannel Personalization
Deliver Personalized Shopping Experience Across all Touch-points through AI-powered Product Recommendation for an Assured 10% Increase in Revenue.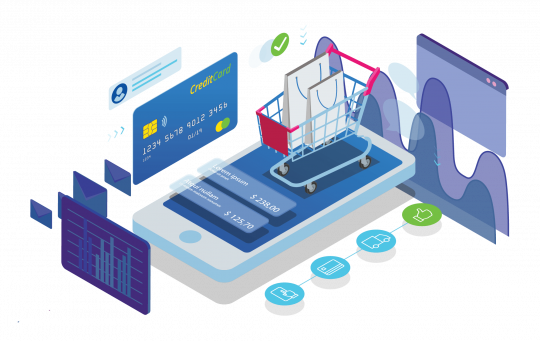 Delivering Personalized Experiences to Millions
Read your customer's mind. Unlock their wallets
8 - 13% increase in conversions
6 - 9% increase in add-to-carts
30 - 60% increase in CTRs
15 Minutes to integrate. 5 Days for going online 5 Weeks to see results
Personalized Product Recommendations
Our world-class algorithms use a large variety of data to generate personalized and most relevant product recommendations for each of your visitors.
Most likely to explore
Most likely to click
Most likely to buy
Trending products
Upsell opportunities
Cross-sell opportunities
Similar products
Deals to prevent attrition
Personalization Across Touchpoints
Armed with the knowledge of most relevant and personalized products for each user, Netcore personalizes every touchpoint for each of your customers.
Check out different use cases below.
Category Page Reordering
Each category page usually has anywhere between 150 to 20,000 products. Our algorithms can reorder your entire catalog for each visitor, showing the most relevant and personalized products on top.
Personalized Catalogs typically deliver 20-30% better conversion rates.
Netcore allows seamless integration of our personalization algorithms with your merchandising rules.
Recommendation Widgets
All widgets are designed specifically for your site, using your existing themes—higher CTRs and conversions guaranteed because of personalized and contextual content.
Our pop-ups trigger automatically whenever your visitors are about to leave and immediately guides them in the right direction.
Personal Boutique
Imagine you walked into a store curated just for you.
That experience can roll out to customers through your online stores. The personal boutique is a cross-category curation of products the customer is most likely to buy or view, listed on one page in a list format.
The customer can interact with this page and click on the "Like" "Dislike" buttons to share real-time feedback about their choices and preferences too.
Personalized Ads
Powered with the knowledge of most relevant products for each user, Netcore integrates with Facebook Instagram and Google to deliver personalized advertisements for each user.
Acquire more first-time visitors
Re-engage to get them back
Surprisingly easy to Install
Shopify Plugin
If your store is built in Shopify, we have Shopify plugins for seamless integration.
Magento Plugin
If your store is built in Magento, we have Magento 1.x and 2.x plugins for seamless integration.
Javascript
For all other e-commerce platforms. JS integration is as easy and intuitive as they come.
Ready to get started?
The best way to see our product is for yourself. Request a demo today.