eCommerce marketing generates more business on the internet than any other industry, and there are innumerable gaps, flaws, and opportunities for optimization. While eCommerce has got the 'convenience' side covered, there's still the matter of conversions – from browsers to shoppers to loyalists.
Conversions require attention from prospective customers, and the competition for attention is fierce. Millions of websites compete for attention from billions of shoppers spending trillions of dollars.
The tactics brands currently use to gather customer attention have almost run their course. Push notifications and regular marketing emails are frequently ignored these days. Ads are actively blocked, and people simply do not have the attention span for quick brand recall.
Fortunately, technology has the answers to how to fill these gaps. In a 3-part series, we'll discuss the current state of eCommerce (Part 1), the role of interactive inboxes in future marketing (Part 2), and an interesting conversation Rajesh Jain, founder and Group MD – Netcore, had with ChatGPT (Part 3).
This article offers an overview of the current state of eCommerce and digital marketing. The intent is to zero in on our current limitations so we know exactly how to overcome them.
The current state of eCommerce: What's holding marketers back from converting their online traffic?
More options, less compulsion
The internet has made every online shop equally 'far from' or 'near to' the customer. No eShop stands out by virtue of its convenience alone. And since all of them are sending somewhat similar messages, it's easy for customers to ignore them. Even for existing customers (of any brand) it's the attractive deals that matter, not the brand. One false move and brands can expect a negative review for the whole world to see.
It gets harder and more expensive to acquire new customers, and budgets have to be pushed to their limit every single time. Customer retention is a whole other ordeal, demanding more innovations and investments every quarter.
Inadequacy of current communication channels
The existing communication channels between brand and customer often take the form of emails, SMS, push notifications, and WhatsApp messages. All the conduits try to inform and engage users and get them to click on something that moves them along the customer journey.
The above channels constitute MarTech. There's also AdTech, deploying ads everywhere on the internet to allure new customers. The costs for these are also spiraling up in the face of rising competition to the extent that it can hurt actual profitability.
The problem is that none of these channels are as effective as, say, even five years ago. People are fatigued after being bombarded with overt and covert nudging to buy, buy, buy. Ads, emails, and notifications now get closed as soon as they appear, and ad blocker usage is at an all-time high.
So, marketers are spending the lion's share of their money on marketing conduits that don't really yield great results anymore.
The rise of Inbox eCommerce
To date, eCommerce has largely remained the same, with user actions and transactions taking place on the brand's digital assets – websites and apps.
But things are changing now, and the inability to adapt to the change is holding back marketers. We're entering the era of 'inbox commerce', where user actions and purchases can happen outside sites and apps. People can browse and buy products/services via emails (AMP emails), WhatsApp, RCS (an SMS upgrade), chatbots, and more.
Adoption of inbox eCommerce has been slow, which means marketers are yet to reach the full potential of their conversion efforts.
The numbers that matter: Slides and key takeaways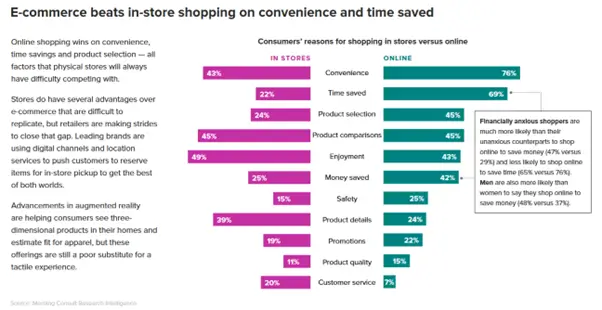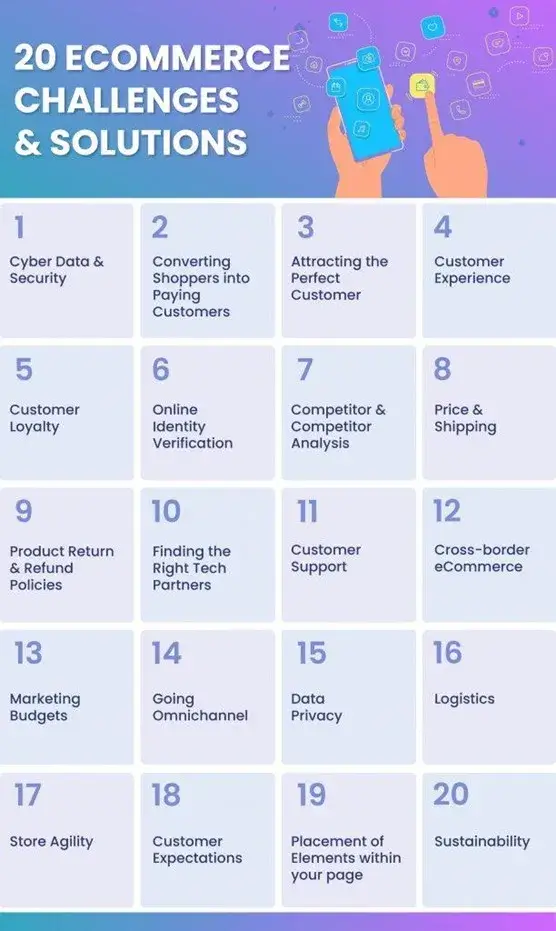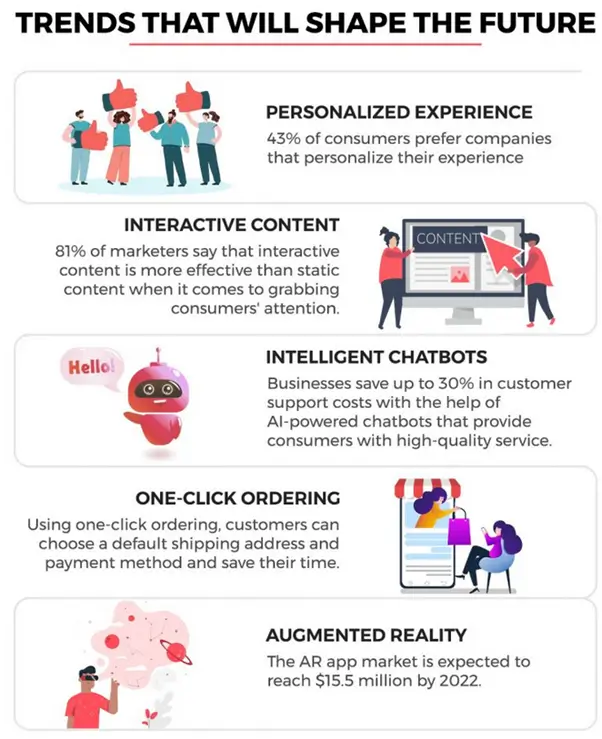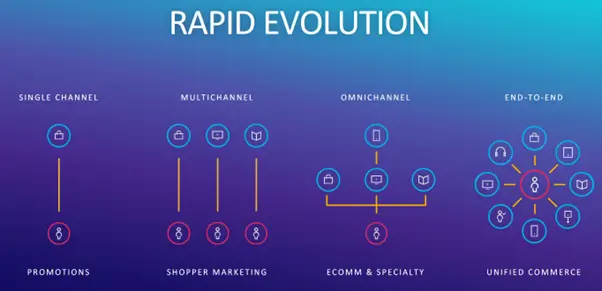 (The full set of slides is available at Email Shops can Transform eCommerce.)
Key takeaways
While offline is still massive, the directional trend continues toward online (as has been the case for the past 25 years).
The future is omnichannel.
In the past couple of years, supply chain challenges have increased.
Abandoned carts are one of the top challenges, along with returns.
What hasn't been covered and what we intend to cover in subsequent parts
How to remove the friction of conversion in shopping
What innovations are possible in the push channels
How email can power the transformation of eCommerce.
Conclusion: eCommerce needs and deserves more
While some eCommerce brands can work off their familiarity and 'pull' (the brand attracts traffic), most brands need to 'push' (persuade traffic to its properties). But getting people to stop and even look at your offerings gets more difficult with current marketing tactics and technologies every quarter.
We'll be discussing innovations that bypass these restrictions and get customers to not just look but act. All hope is not lost. 'Email Shops' show consistent real-world results – people actually open these emails, scroll through them, and take positive action.
Stay tuned. In the upcoming parts, we'll delve deeper into how interactive inboxes can resolve some of the most common (and more frustrating) challenges in present-day marketing.
(To be continued in part 2)
This is Part 1 of a series of articles comprising excerpts from the blog "Email Shops Can Transform eCommerce" by Rajesh Jain. He is the founder and Group MD of Netcore, a bootstrapped SaaS company that helps brands create outstanding AI-powered customer experiences at every touchpoint.