What are push notifications?
Push messages and notifications are alerts send notifications or messages from web app that pop up on your various mobile devices or computer, even when the associated app or website is not actively being used. They are typically used by brands on apps and websites to deliver information, reminders, updates, or promotions to users.
Push messages and notifications can be customized and personalized to specific users based on their interests or behavior within the app. They are a great way to engage users and drive them back to the app or website and are used by many b2c brands. However, they can also be intrusive if not used carefully and can lead to user fatigue, blocking notifications or even uninstallation of the app.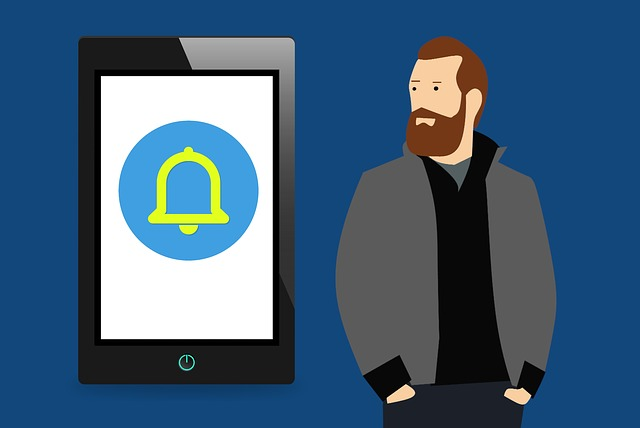 What are some examples of how consumer brands can use push notifications?
1) E-commerce app:
Push notifications can inform users about deals, special offers, and sales on apps and other platforms. For instance, a user who has added some items to their cart may receive a push notification asking them to finish the transaction for free or by providing a coupon code. Additionally, the app has the ability to push notifications notify users when a product is back in stock or goes on sale.
2) Fintech app:
Push notifications can inform users of changes to their accounts or transactions like deposits and withdrawals. Additionally, it can send customers various messages and other notifications that might prompt them to transfer money or pay a bill via mobile app.
A user might get a notification via a push notification, for instance, reminding them that their credit card payment is due soon and providing a link to complete the transaction inside the app. Additionally, the app has the ability to notify users when their account balance falls below a specific level.
3) Education app:
Mobile push notifications and web push notifications can alert students to impending deadlines or events and keep them interested in their coursework. For instance, a student may opt to get a push notification with a link to the necessary course materials reminding them of an upcoming assignment or quiz.
Additionally, the app has the ability to notify users when new lectures or readings are available. The same app users can also opt to notify teachers or administrators via call notifications and web push notifications of important events like schedule changes or school closures.
Why should I use a mobile push notifications service?
1. Improved user engagement:
By sending users timely and pertinent information that keeps them coming back, push notifications can help users stay engaged with the app.
2. Increased retention:
You can increase retention and stop users from uninstalling the app by using push notifications to remind users about your app and its features.
3. Personalization:
Based on a user's behavior and preferences, push notifications can be tailored to them specifically, increasing their sense of connection to the app.
4. Increased revenue:
Push notifications can be used to advertise in-app purchases or exclusive deals, which could result in more money being made for the app.
5. Improved communication:
Push notifications can be used to immediately inform users of critical information, such as updates, new features, or service interruptions.
How to select a push notification service provider?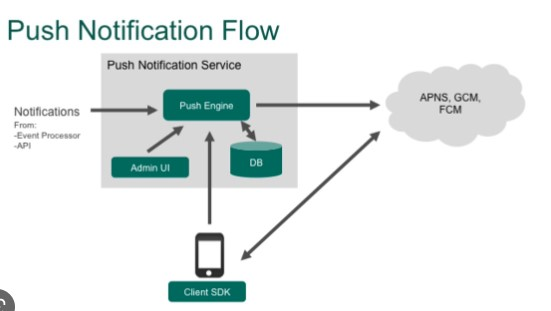 1. Features and functionality:
Think about the features and functionality that each push notification service offers, such as the capacity to send personalized messages, segment audiences, and monitor engagement. Look for a service that provides the tools you require to interact with your audience in a meaningful way.
2. Integration:
Analyze how simple it is to integrate with your website or app. A push notification service should provide a simple and seamless integration process, clear documentation, and available technical support.
Think about the features and functionality that each push notification service offers, such as the capacity to send personalized messages, segment audiences, and monitor engagement. Look for a service that provides the tools you require to interact with your audience in a meaningful way.
3. Delivery and reliability:
Select a push notification service that has a high deliverability rate, a short latency, and the ability to consistently deliver notifications to your users. Before choosing a provider, check the responsiveness and dependability of the delivery.
4. Analytics and reporting:
Examine each push notification service's analytics and reporting capabilities, including the ability to track engagement, conversion rates, and other key metrics. Look for a service that provides robust analytics and reporting to assist you in optimizing your notifications over time.
5. Customer support:
Consider each push notification service's level of customer support, including the availability of technical support, customer service, and resources such as documentation and tutorials. Look for a service that provides responsive and helpful customer support to assist you with any issues or questions you may have.
Who are the 5 top push notification services providers in 2023?
1) Netcore: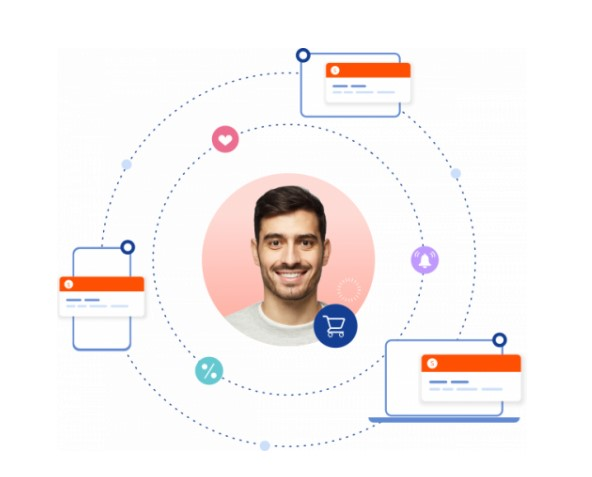 Netcore Cloud's Customer Engagement & Experience platform (formerly known as Netcore Smartech) is a one-stop growth platform that enables marketers, growth, and product managers to drive powerful conversations with customers across multiple mobile platforms, across mobile users are, apps and touchpoints.
Users on G2 have praised Netcore for the following points:
Netcore Cloud is a platform that enables website and mobile app brands to achieve omnichannel growth.
The platform uses data analysis backed by AI/ML to automate the delivery of personalized multichannel campaigns.
These campaigns are targeted at the right user segments at the right time with real-time reporting and product analytics.
Netcore Cloud is a no-code platform, which means it's easy to use and adds speed and agility to the creation of amazing product experiences.
The ultimate goal of Netcore Cloud is to engage, convert, and retain users through personalized and effective multichannel campaigns.
2) OneSignal: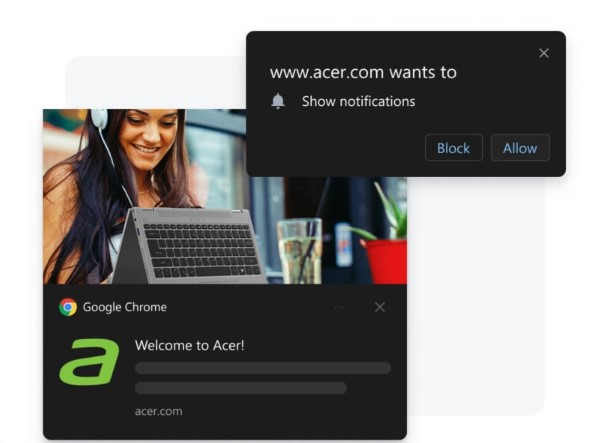 OneSignal is the market-leading Omni channel customer engagement platform for building customer relationships through personalized messaging across mobile and web push notifications, in-app messaging, SMS, and email.
Users on G2 have praised OneSignal for these points:
Cost effective and robust push notification service available.
Instant notification delivery without delay.
Includes all necessary testing features.
Able to handle huge volume at a low cost.
Great customer support provided.
3) Iterable: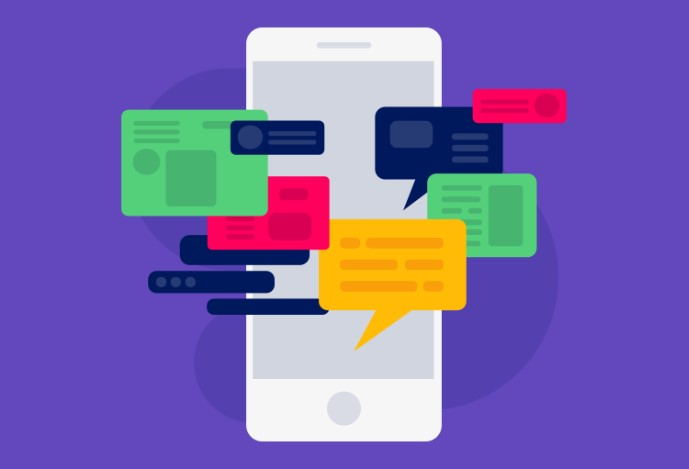 Iterable empowers growth marketers to create world-class user engagement campaigns throughout the full lifecycle of user behavior, and across all channels. Marketers segment users, build workflows, connect and automate relevant touchpoints, and test strategies at scale without engineering support.
Users on G2 have praised Iterable for these points:
User-friendly and easy to learn.
Provides solid functionality and customization options for marketing automation needs.
Open API infrastructure for transparency and external platform connectivity.
Support team is prompt and responsive.
Offers visibility into all platform activities.
4) ContactPigeon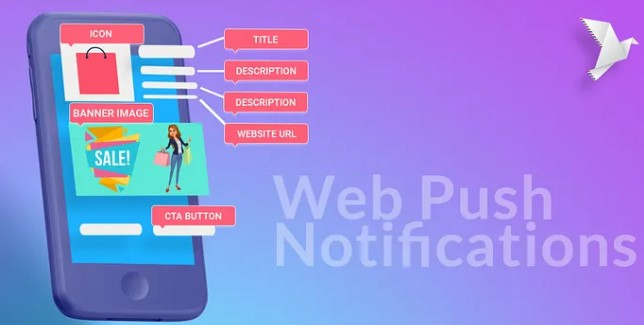 ContactPigeon is creating an award-winning omnichannel marketing automation platform that gives companies a solution to every retailer's problem: How to send the right message, at the right time, with the right relevant content to each visitor. It enables one-person-shops and enterprise retailers alike to benefit from the use of a Big Data platform, in order for companies to easily create data-driven Automations and Personalized Campaigns that react to customer/visitor behaviors and catalog changes in seconds.
Users on G2 have praised Contact Pigeon for these points:
ContactPigeon's platform is highly regarded in the industry.
Automations such as cart and browse abandonment have been successful and saved time.
The platform offers a range of features including email campaigns, on-site retargeting, push notifications, and landing pages.
Email campaigns have been particularly successful for reaching a broader audience.
ContactPigeon's capabilities have become a significant asset for expanding the client base and overall marketing strategy.
5) Omnisend: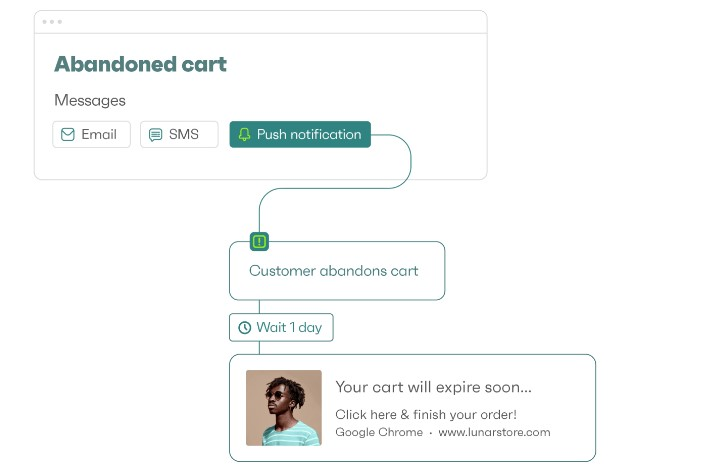 One can choose Omnisend's email & SMS marketing to increase their sales, not the workload. Full integration with ecommerce platforms, pre-built automation workflows, and intuitive, no-code editing make it easy to get up & running without diving into the gritty details – unless you want to. More than 75 e-commerce brands use Omnisend to grow their businesses on autopilot, converting their customers with quick-to-build, highly-relevant emails & texts.
Users on G2 have praised Omnisend for these points:
The platform offers useful integrations for e-commerce websites, such as showing successful orders and setting up automations for cart abandonment.
The email builder is user-friendly and offers drag-and-drop functionality like any other ESP.
Omnisend can be easily integrated with WooCommerce, even with basic WordPress knowledge, and it's easy to set up signup forms, abandoned cart recovery emails, and launch campaigns.
The heat maps are a great feature that allows users to see who clicked on their email and where they clicked, which can help to target specific customers.
With the help of the platform, the user was able to recover multiple abandoned carts even before launching their campaign.
Choose Your Push Notifications Service
Push marketing gives you the opportunity to re-engage with your audience, and with the way online marketing has developed, staying in contact with your target audience is more important than ever.
Wrapping up:
Hopefully, this article on push notifications and their benefits in amplifying your business and brand has provided you with plenty of ideas for using push notifications for your own store and landing pages.
Check out Netcore Cloud if you're ready to start customizing receive push notifications for your business or website.