You may have heard a lot of email marketers talk about the Accelerated Mobile Pages (AMP) framework for email. Anyone who has tried AMP emails for their brand has spoken highly of the rich experience that AMP emails offer.
What is AMP for email?
AMP for email is a new framework that allows you to send interactive, dynamic emails. The user interacts with the brand within the email, avoiding any need for landing pages. With AMP emails, brands can minimize friction by reducing click-throughs for the user.
Pure HTML vs AMP emails
Until now, emails have used only HTML codes. AMP emails use both HTML as well as JavaScript codes too. This usage of JS codes allows for interactivity within the email ecosystem.
Using these JS codes, brands can embed various AMP elements like carousels, product cards, fillable forms and questionnaires, and more. These make AMP emails richer and offer a more immersive experience, like a website or an app.
So how do AMP emails compare with HTML emails? Let's have a look:
| | |
| --- | --- |
| Limited display options like text, images, GIFs, and tables | More display options like carousels, accordions, product cards, and more |
| Allowed by all email clients | Only supported by Gmail, Yahoo Mail, FairEmail, and Mail.ru |
| Easy to code | Needs more coding knowledge |
AMP is the future of email. Here's why:
When launched in 2019, Google first rolled out AMP emails for Gmail. Soon, three other email clients offered support for AMP emails—Yahoo Mail, FairEmail, and Mail.ru. Since other email clients do not provide AMP support, this can seem to limit brands that want to target their entire customer base with AMP emails.
However, more email clients could offer support soon with open-source frameworks like AMP. In the interim, brands can use fallback HTML versions to reach a broader base. Read more here.
Outlook rolled out a developer preview for AMP emails but discontinued it in 2020 due to poor response. Yet, AMP emails are here to stay. Here are some reasons why:
1) AMP emails are interactive.
In today's post-Covid digital world, every brand is creating content. The global content marketing industry is estimated to be USD 407 billion large. In such a cluttered world, it takes more to grab the customers' attention and convince them to perform profitable actions. Brands can make use of interactive content to communicate better and stand out.
HTML emails make use of interactive elements like GIFs and videos. However, that may not be enough. AMP emails can add more interactivity to your email marketing campaigns than regular emails can.
2) AMP emails are dynamic.
Across many industries, critical facets of information change with time, like prices, discounts, financial data, offers, and more. HTML emails are static; it is difficult to showcase content that changes over time.
AMP emails allow dynamic content that updates in real-time. They also enable display options that offer a more dynamic experience like below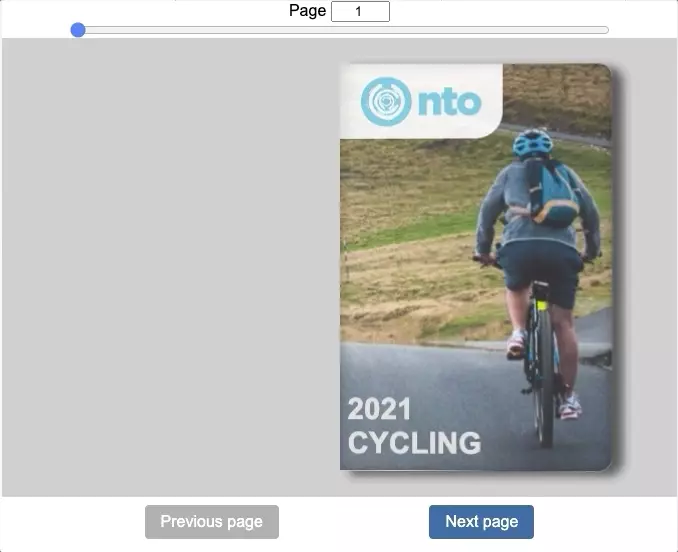 3) AMP emails don't need landing pages.
With AMP, users can respond and perform actions within the email. It includes browsing catalogs, selecting products and services, checking for eligibility (if needed), adding to the cart, minimizing and maximizing categories to consume information better, and more.
Pure HTML emails would rely on a landing page on a website or app to offer a similar experience. Landing page creation increases the time it takes to create an email marketing campaign. It also increases dependencies on third-party systems to capture and identify user actions.
4) AMP emails minimize friction.
GIFs and videos can only offer so much interactivity. Users still need to click on a button and reach a landing page to perform actions. Even a simple act of liking or disliking an email can include many unnecessary steps. This extra, excessive friction can lead to higher drop-offs and lower engagement.
AMP emails reduce such friction by allowing users to interact within the email ecosystem. Such an experience helps improve user engagement and increases the potential for conversions.
5) AMP emails offer more personalization opportunities.
Intelligent email marketing systems like Netcore Smartech offer great potential to personalize content. AMP emails can add another layer of personalization by allowing users to customize the experience they want within the email.
For example, users can update their subscription settings, respond to personalized polls and offers, consume only the information they want instead of scrolling endlessly, and more.
6) AMP emails allow gamification.
AMP emails can take interactivity one step further by allowing elements of fun and games. Brands can design their promotional material more creatively using polls, quizzes, and other gamification elements like spin the wheel. The opportunities for engagement can be endless!
Such forms of gamification are not possible with HTML emails.
7) AMP emails offer a 'one view' benefit.
AMP for email allows design elements like carousels, accordions, forms, and even hamburger menus. Such components can help lay out information better. It can enable users to skim through the email content more easily, choose what they want to read and expand that section. Such user-friendly layout options may not be easily possible with HTML emails, which often use cumbersome tables to showcase information.
The last word
Being a first-mover in any industry means having an 'I will find a way' attitude towards solving limitations and challenges. The same applies to AMP emails too.
AMP emails keep the user at the heart of the email marketing campaign. By allowing more interactive, dynamic, and exciting elements, AMP emails can help brands inject a new life into their email marketing campaigns.
Want to know more about AMP emails? Click here to request a demo for AMP emails.