In an industry where every minute counts and efficiency reigns supreme, logistics brands find themselves at a crossroads of marketing. Conventional messages and emails have long been the norm for communicating with customers, but they still have a significant drawback – the dreaded drop-off.
When a brand redirects users to a website or an app to take some action, there's always the risk of losing them and, ultimately, their business.
Enter Inbox Commerce, a revolutionary solution that's transforming the logistics landscape. Imagine messages that not only convey information but also offer an end-to-end customer experience right within the inbox.
In this blog, we'll explore how Inbox Commerce reshapes customer engagement, streamlines conversion, and fosters customer loyalty in the logistics industry.
What is Inbox Commerce?
Inbox Commerce involves marketing products/services, engaging with customers, and conducting transactions right inside messaging apps and emails. This technology  focuses on simplifying the customer experience so that users can conveniently complete purchases without getting redirected to websites and apps.
Inbox Commerce brings website and app-like features to customers' RCS messages, WhatsApp communications, and AMP emails.
True to its name, Inbox Commerce allows people to do everything inside the inbox – browsing and searching for products/services, reading reviews and ratings, adding chosen items to their cart, making the payment, tracking shipments in real-time, sharing feedback, and more. They no longer have to click CTAs and visit web pages or apps to complete these actions.
RCS, WhatsApp, and AMP email are the three pillars of Inbox Commerce; they have become the most influential tech combo for unconventional marketing and conversion.
RCS (Rich Communication Services)
RCS is an advanced messaging protocol to enhance text messaging and multimedia communication on mobile devices. It is a telecommunications industry standard built and supported by the world's most powerful mobile network operators, device manufacturers, and technology leaders like Google.
RCS turns the humble SMS into a powerful marketing mouthpiece. It can facilitate two-way conversation and is a great deal for businesses. They can leverage features like read receipts, typing indicators, group messaging, and the ability to share high-quality images, videos, and files within the messaging app. The intent is to provide a more interactive and feature-rich messaging experience within the user's phone, without needing to download another app.
Several surveys and studies have shown that 70-80% of consumers would like to engage with a brand through private messaging rather than promotional emails and banner ads. However, SMS only offers one-way communication, allows no visuals, and limits text to 160 characters. RCS is the perfect solution – businesses can use it to send rich, contextually relevant content to customers.
Showcase products/services with visual appeal
Logistics businesses can display their catalog of products and services – with one or multiple images – to their customers via Inbox Commerce. Photos, tables, and illustrations, apart from being catchy, also eliminate the 'text-heavy' feel and make it easy to take in a lot of information in one go.
You can convey  competitive comparisons, safety and security mechanisms, success rates, domestic/international operations, ratings and reviews, and the highlights of your solutions in an attractive manner within your RCS message.
Inbox Commerce allows quick-loading images and image galleries that users can swipe through within the message. For customers, it's like using the features of a website or app within their Messages app.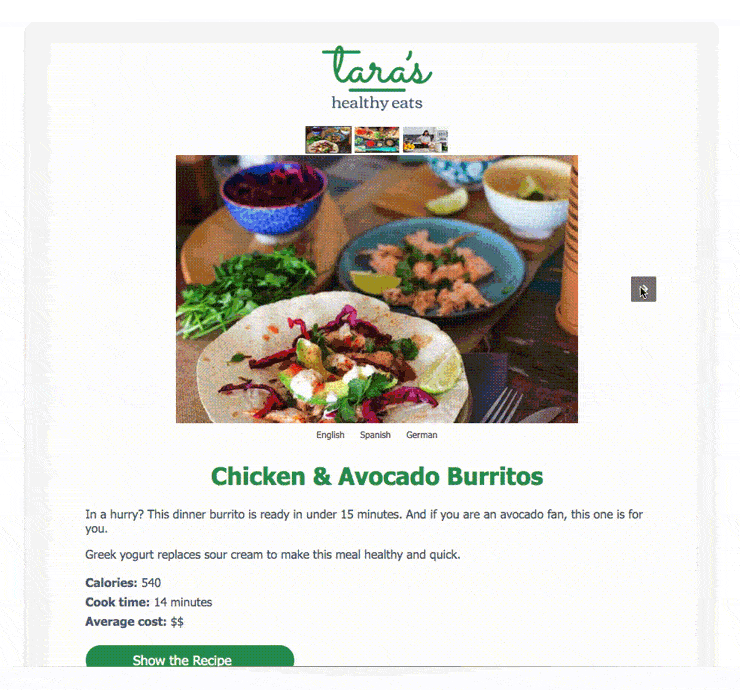 Send live notifications on weather, air traffic, and more
Provide users with not just tracking information on their package, but also updates on weather conditions, air traffic, and data on all factors affecting their delivery. These messages can be shared with links and visual elements, since RCS supports both.
France's state-owned Chronopost is an express package shipping and delivery services brand. Its customers received shipping notifications through the messages app on their Android phones.
The RCS messages included not only the delivery details for their package but also an option to chat with Chronopost's chatbot. The chatbot already knew the package that the customer was referring to, and there was no need for them to look up or type in tracking numbers.
RCS messages drove a 50% increase in customer interactions compared to SMS. The exercise resulted in increased customer satisfaction, more first-attempt deliveries, and reduced operating costs for Chronopost.
Offer personalized incentives
Use insight from the zero-party data to create personalized content tailored to the needs and wants of different audience segments. For example, you can offer a reward if the customer's business reaches a journey milestone or billing amount. This conveys your goodwill for your customer's business, which leads to loyalty and a higher CLV.
The end-to-end process of offering the reward (by the brand) and redeeming it (by the customer) can be accomplished solely through RCS-powered SMS messages.            
RCS lets you use exciting visual components, sleek layouts, dynamic elements, and gamification to make your incentive program stand apart from the competition.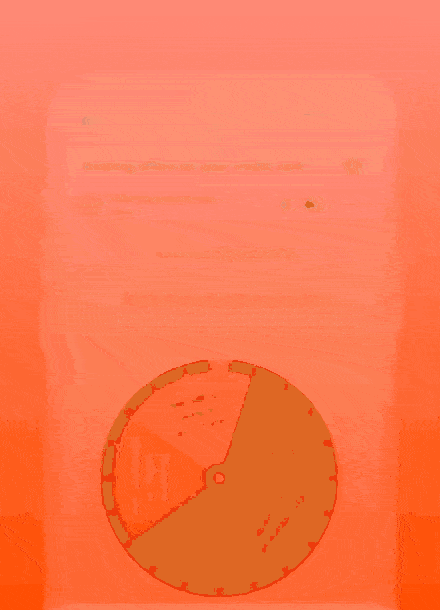 Allow quick searches for your locations
Customers with drop-off packages are more likely to give business if the booking office or collection point is nearby. Leverage  Inbox Commerce capabilities by inserting a collection point within an RCS message – you can also include route maps and directions with live traffic conditions.
Offer added convenience by including a search bar (auto-complete enabled) so users can find your service locations in minutes from a single message.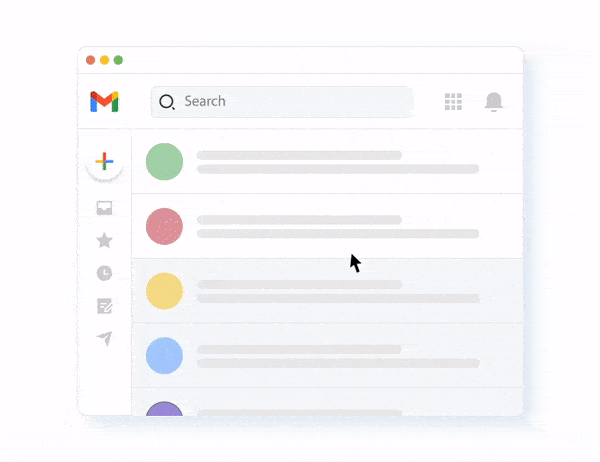 WhatsApp in Inbox Commerce
What if you could text your customers on WhatsApp, just like their friends would? With WhatsApp Business, brands can communicate directly with their customers in several attention-grabbing ways. Like RCS, the idea behind this tech is to establish direct and personalized lines of contact between brand and buyer.
Brands can use WhatsApp to send promotional messages, updates, and offers, providing a more intimate and real-time connection with their audience.
For businesses, WhatsApp's 'Click to Chat' feature is especially useful. It lets them integrate a direct chat link on their websites or social media platforms, and users can access the brand's WhatsApp channel by clicking on a single icon on a website or app.
It's often necessary for brands to send tailored messages to specific groups of users, rather than to single customers. WhatsApp's broadcast lists are ideal for sending marketing content, updates, and announcements to select customer segments.
It's also easy to integrate payment gateways with WhatsApp, so customers can buy anything they want within it. The official WhatsApp API lets you  incorporate various payment gateways, including PayPal, Stripe,  Razorpay, and more.
Help users with their research
When a new user signs up or shows interest in your brand, you can send them educational content that they can easily explore on WhatsApp.
For example, send a menu with the option  'Hiring Logistics Services 101' or something similar. Users can find expandable sections on the different services they can hire, how costs are generally calculated, and common factors to consider.
WhatsApp Business makes it easy to send detailed content without screen clutter. You can configure the content into drop-down lists, or clickable headers that expand to reveal longer sentences and paragraphs.
Customer Support and FAQs
To meet the ever-changing demands of the transportation and logistics sectors, quick and accurate customer support is crucial. Chatbots offer an efficient solution for addressing frequently asked questions and delivering prompt assistance, whether it pertains to new offerings or updated services.
Gather zero-party data to know customers better
Generic communication, especially in marketing, leads to poor engagement and wastes valuable resources.
Inbox Commerce can contribute to collecting specific and relevant data. In the context of logistics, it would denote data like preferred transport mode, patterns of inbound/outbound movement, most/least demanded shipping routes, regular/seasonal warehousing requirements, and more —the more detailed the data, the better for segmentation and recommendations.
You can easily gather this data by sending one or multiple-step forms (with autocomplete text fields). As part of the Inbox Commerce experience, users can find these forms within their WhatsApp and fill them out without redirecting to a web page or app.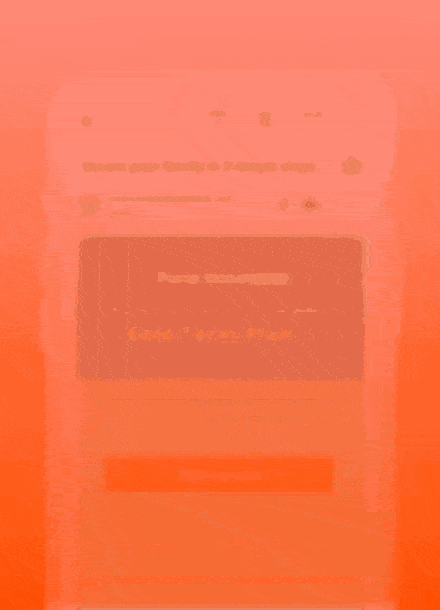 Send personalized recommendations
Imagine this, a user can say "Hi" on your WhatsApp channel, and it generates a list of options, one of which says something like "Which of our services fits your package?"
They click on it, and then enter parameters like package weight, item fragility, expected date of delivery, etc. Based on this, the system recommends the best-fit service with its corresponding cost.
If you want, go a step further by showing a comparison between different services and costs that would suit this package.
AMP for email
AMP for email is a framework through which you can embed interactive and dynamic features within an email, like forms, image carousels, copy accordions, real-time data, quizzes, games, payment gateways, chatbots, etc. A user can open an AMP email and do almost anything they would do on a website or an app.
Imagine a scenario where users can scroll through products, order them, make payments, track delivery status, offer feedback, and do much more without leaving their email inbox. They never have to click through to any third-party site or an app – an action often resulting in 'lead leakage.' Plug this one simple hole with Inbox Commerce, and you'll find that conversion automatically increases.
Make freight calculation quick and easy
Freight or cargo costs and delivery schedules are often the most significant influencer of customer decisions. Instead of making the customer fill out a form, write an email, or make a call to figure out the costs, send an email with an in-built calculator so that they can do the math themselves. When you show the numbers immediately, you enable them to decide quickly.
The calculator can feature relevant variables like locations of origin and destination, weight, quantity, invoice value, mode of transport, time for delivery, etc. You can also include a drop-down menu with pre-set values in the email to make the calculator more user-friendly and easier to interact with.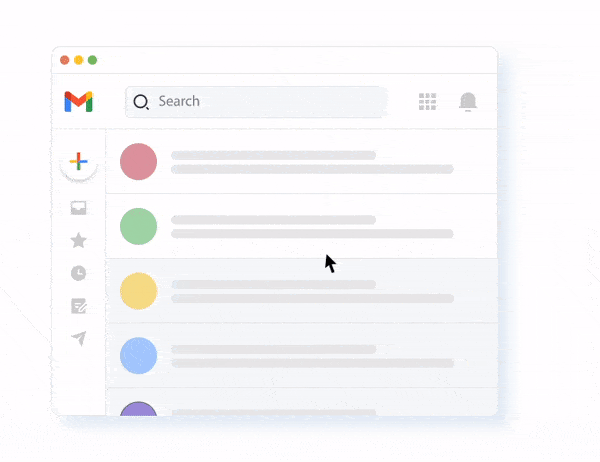 Simplify the scheduling of collection/drop-off visits
Eliminate the need for customers to book appointments on calls or by filling out online forms. Send dynamic, in-email calendars to schedule the consignment handover instantly.
Customers can see the current availability of pick-up/visit slots in such a calendar, as Inbox Commerce allows emails to extract data from the backend and display available slots in real-time. Users can choose a date and time and also trigger changes or cancellations within the inbox.
Provide live tracking updates
Give customers delivery updates in real-time by sending emails with live trackers displaying immediate information on cargo location.
In other words, customers no longer have to visit your website and enter credentials to log in or access your app to see where their cargo is. They can just open their inbox message and get updated information in real-time.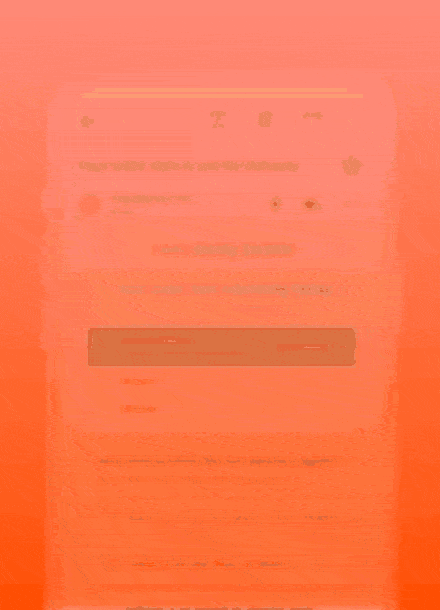 Answer queries and provide support on the go
Inbox Commerce also allows for sending active chatbots and auto-search-enabled FAQs. This feature makes it easier for businesses to give their customers  correct answers and resolve issues much faster.  In-email chatbots can be highly interactive and provide immediate support  24×7.
You can also create a collapsible menu to offer comprehensive information about your services with several sub-sections – your detailed FAQs will look clutter-free in the email.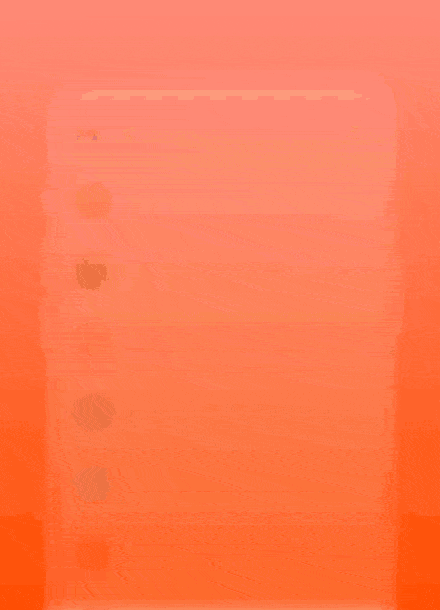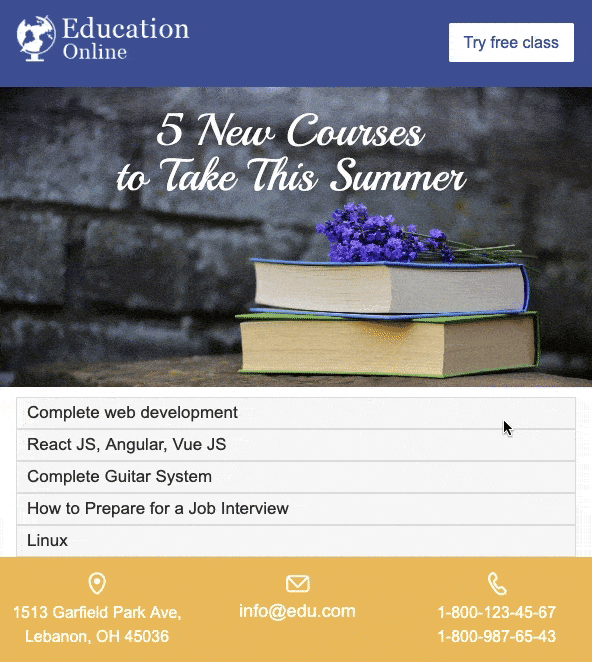 Inbox Commerce smooths the road to success
Inbox Commerce offers the holy trinity of digital marketing – ease, speed, and convenience – in a single package. Customers get what they desire (and more) by putting in less effort than before. . They just need to open their inbox (SMS, WhatsApp or email inbox) and logistics brands can accomplish all their customer-facing actions right inside it.
The term Inbox Commerce may be new, but its building blocks – RCS, WhatsApp, and AMP for email – are taking the marketing realm by storm. If you're curious, let's talk. Reach out to us, and we'll explore specifics of how Inbox Commerce can transform your marketing outcomes.
Serving over 6,500 customers across 40 countries, Netcore delivers over 1 billion experiences every day – including 500 million emails and 700 million push notifications. Netcore's AI is trained on 25 billion interactions, making it an invaluable asset for global brands.