Push notifications serve as a critical tool for media companies in the digital age. They are a conduit for real-time interaction, enhancing the speed and effectiveness other marketing channels of communication between publishers and their audiences.
The ongoing digital transformation, traditional media are increasingly complemented by digital channels, including mobile apps, websites, and social media platforms.
In this context, push notifications emerge as an indispensable tool for information dissemination notification marketing, user engagement, and retention.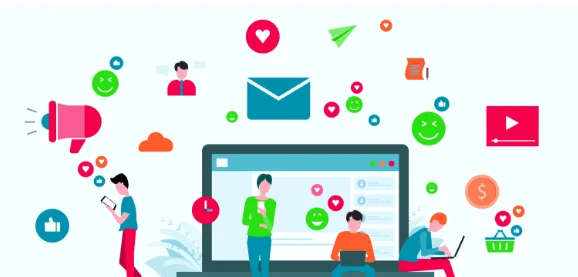 Media companies leverage mobile push notifications often to break the news first, give timely notifications, alert users about important developments, or share exclusive content, thus maintaining a continuous and personalized connection with their audiences.
The immediacy of push notifications ensures that critical information reaches audiences without delay, thus keeping them abreast with the latest updates.
Push notifications are also a tool for driving audience engagement and app usage. They offer media companies the ability to personalize content for app users, effectively targeting different audience segments based on their preferences and behaviors. This encourages increased user interaction, leading to higher session times, more page views, and ultimately, more ad revenue.
Moreover opt in only, push notifications can significantly contribute to customer retention. They offer media companies the possibility to re-engage users who have not been active for mobile device in some time, reminding them of the valuable content they might be missing out on.
In summary, these push messages and mobile notifications, are important for media companies as they ensure real-time, personalized communication with audiences, promoting engagement, and retention, which are crucial for success in today's competitive media landscape
Benefits of Push Notifications for Media Companies
Push notifications offer several benefits for media companies, including but not limited to the following:

1. Real-Time Information Delivery:
Media companies often have to report news and updates as they happen.
Push notifications allow these organizations to instantly notify users about breaking news, updates, or new content, ensuring their audiences have the most current information.
2. User Engagement:
Push notifications can significantly increase user engagement by prompting users to interact with an app or a website. This can include viewing new content, participating in a poll or discussion, or sharing content with their networks.
3. Customized Content Delivery:
With sophisticated algorithms and user data analysis, media companies can personalize push notifications based on a user's interests, location, and usage patterns.
This ensures that users receive relevant content, improving their overall experience and engagement levels.
4. Increase in Traffic:
By notifying users about new content, media companies can drive more traffic to their website or app. More traffic can lead to higher advertisement revenue and increased opportunities for monetization.
5. Retention:
Push notifications can help in user retention by reminding them about the application and encouraging them to revisit. This is especially helpful for media apps where continuous user engagement is critical.
6. Feedback and Interaction:
Push notifications can also act as a medium for two-way communication. Media companies can ask for user feedback, preferences, or conduct quick surveys, helping them improve their content and understand their user base better.
7. Promotion and Marketing:
Media companies can use push notifications for promotional activities. They can announce new features, products, or services and encourage users to try them.
8. Analytics:
Push notifications provide valuable metrics that can inform the company's strategy. This can include data on how many users opened a notification, what actions they took after receiving it, and more.
It's important to note that while push notifications offer numerous benefits, they must be used carefully.
Excessive or irrelevant notifications can lead to "notification fatigue," where users become overwhelmed desktop push notifications and either ignore the notifications or disable them altogether. As such, media companies need to create a balanced push notification messaging strategy to optimize their effectiveness.
What are some examples of how Media Companies can use mobile push notification?
Push notifications are a powerful tool for media companies, enabling them to deliver timely and relevant content directly to their audience's mobile devices. Here are some examples of how media companies can use push notifications: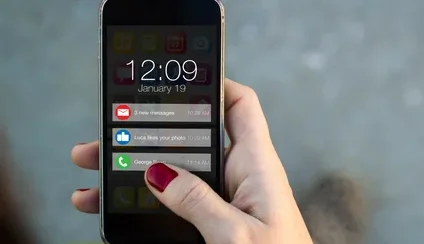 1. Breaking News:
This is perhaps the most common use of push notifications in the media industry. When a major news event occurs, media companies can send out a push notification to alert their audience instantly.
2. Personalized Content Recommendations:
By analyzing a user's behavior and preferences, media companies can send push notifications suggesting new articles, videos, or podcasts that match their interests. This can significantly increase engagement and session time.
3. Live Coverage Alerts:
For events that are being covered live, such as a sports match, a political debate, or an awards ceremony, media companies can send push notifications to remind users to tune in and provide real-time updates.
4. Subscription Reminders:
If a user's subscription is about to end or if there's a special offer or discount, a push notification can be an effective way to prompt them to renew or upgrade their subscription.
5. Interactive Content:
Media companies can send push notifications encouraging users to participate in quizzes, polls, or discussions, fostering a sense of community and increasing user engagement.
6. Daily or Weekly Roundups:
Media companies can send a daily or weekly digest of the top news stories, giving users an overview of what they might have missed.
7. Location-Based Alerts:
For news or events relevant to a user's location, media companies can send a location-based push notification. For example, a weather update, traffic report, or local news story.
8. New Feature Announcements:
When the media company launches a new feature or service, they can use push notifications to inform their users about it and encourage them to try it out.
9. Exclusive Content:
If there's exclusive content available, like an in-depth interview or a special report, a push notification can entice users to check it out.
10. Emergency Alerts:
In cases of public safety emergencies or important public health announcements, media companies can send push notifications to quickly disseminate critical information.
To be effective, push notifications should be very targeted notifications used strategically and sparingly. Too many notifications, or notifications that aren't relevant to the user, can lead to annoyance and potentially cause users to opt in turn off notifications or delete the app.
Below is a list of 10 Indian media companies that utilize push notifications as part of their digital strategy: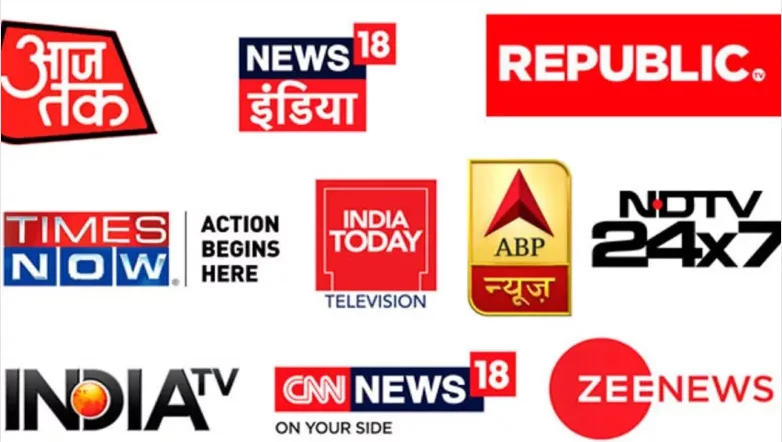 1. Times of India: Times of India's mobile app provides push notifications for breaking news and other significant updates.
2. NDTV: NDTV's app offers push notifications for breaking news, live TV, and personalized story updates.
3. Hindustan Times: Hindustan Times' app utilizes push notifications to alert readers about breaking news and top stories.
4. The Hindu: The Hindu's mobile app sends push notifications for breaking news, live events, and other important updates.
5. Indian Express: Indian Express' app uses push notifications for delivering breaking news and personalized news updates to its users.
6. Zee News: Zee News' app offers push notifications for breaking news, live TV, and other significant updates.
7. ABP Live: ABP Live's app provides users with push notifications for breaking news and live TV updates.
8. Aaj Tak: Aaj Tak's app uses push notifications to alert users about breaking news, live TV, and other updates.
9. DNA India: DNA India's app provides push notifications for breaking news and other significant updates.
10. Economic Times: Economic Times' app sends push notifications for breaking business news and market updates.
These media companies use push notifications as a key part of their content strategy, ensuring their audience stays informed and engaged.
The exact offerings and capabilities to send notifications may vary, depending on the company and the user's specific settings and preferences. For the most accurate and up-to-date information sending notifications, please check the relevant app or company's website.
There are many push notification platforms that can benefit media companies, providing features like advanced segmentation, personalization, A/B testing, and more. Here are the top five:
1. Netcore Cloud:
Netcore Cloud offers a powerful push notification service with AI-powered automation and personalization, comprehensive user analytics, and multi-channel messaging. It provides solutions for different industries, including media and entertainment, delivering personalized experiences across the customer lifecycle.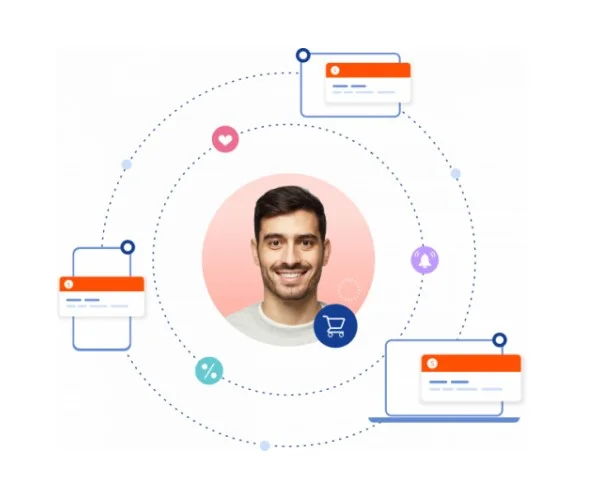 Users on G2 have praised Netcore for the following points:
Netcore Cloud is a platform that enables website and mobile app brands to achieve omnichannel growth.
The platform uses data analysis backed by AI/ML to automate the delivery of personalized multichannel campaigns.
These campaigns are targeted at the right user segments at the right time with real-time reporting and product analytics.
Netcore Cloud is a no-code platform, which means it's easy to use and adds speed and agility to the creation of amazing product experiences.
The ultimate goal of Netcore Cloud is to engage, convert, and retain users through personalized and effective multichannel campaigns.
2) OneSignal: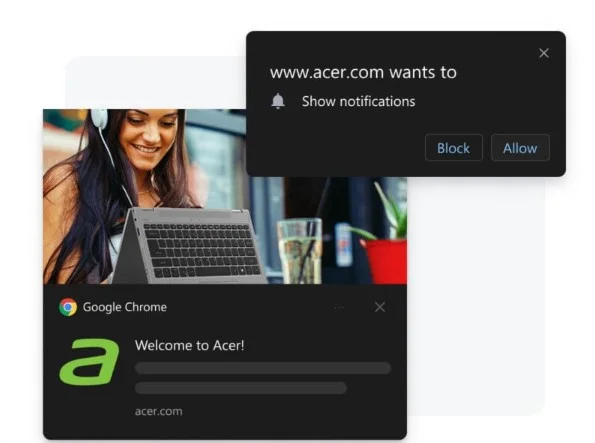 OneSignal is the market-leading Omni channel customer engagement platform for building customer relationships through personalized messaging across mobile and web push notifications, in-app messaging, SMS, and email.
Users on G2 have praised OneSignal for these points:
Cost effective and robust push notification service available.
Instant notification delivery without delay.
Includes all necessary testing features.
Able to handle huge volume at a low cost.
Great customer support provided.
3) Iterable: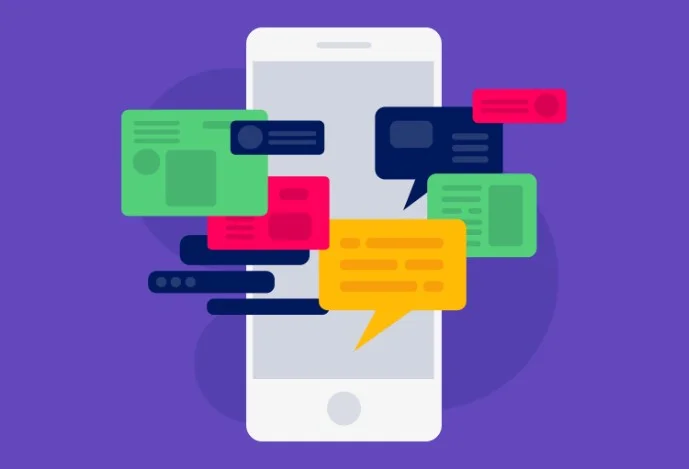 Iterable empowers growth marketers to create world-class user engagement campaigns throughout the full lifecycle of user behavior, and across all channels. Marketers segment users, build workflows, connect and automate relevant touchpoints, and test strategies at scale without engineering support.
Users on G2 have praised Iterable for these points:
User-friendly and easy to learn.
Provides solid functionality and customization options for marketing automation needs.
Open API infrastructure for transparency and external platform connectivity.
Support team is prompt and responsive.
Offers visibility into all platform activities.
4) ContactPigeon: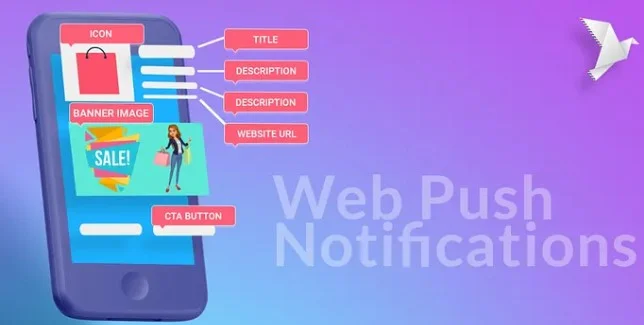 ContactPigeon is creating an award-winning omnichannel marketing automation platform that gives companies a solution to every retailer's problem: How to send the right message, at the right time, with the right relevant content to each visitor. It enables one-person-shops and enterprise retailers alike to benefit from the use of a Big Data platform, in order for companies to easily create data-driven Automations and Personalized Campaigns that react to customer/visitor behaviors and catalog changes in seconds.
Users on G2 have praised Contact Pigeon for these points:
ContactPigeon's platform is highly regarded in the industry.
Automations such as cart and browse abandonment have been successful and saved time.
The platform offers a range of features including email campaigns, on-site retargeting, push notifications, and landing pages.
Email campaigns have been particularly successful for reaching a broader audience.
ContactPigeon's capabilities have become a significant asset for expanding the client base and overall marketing strategy.
5) Omnisend: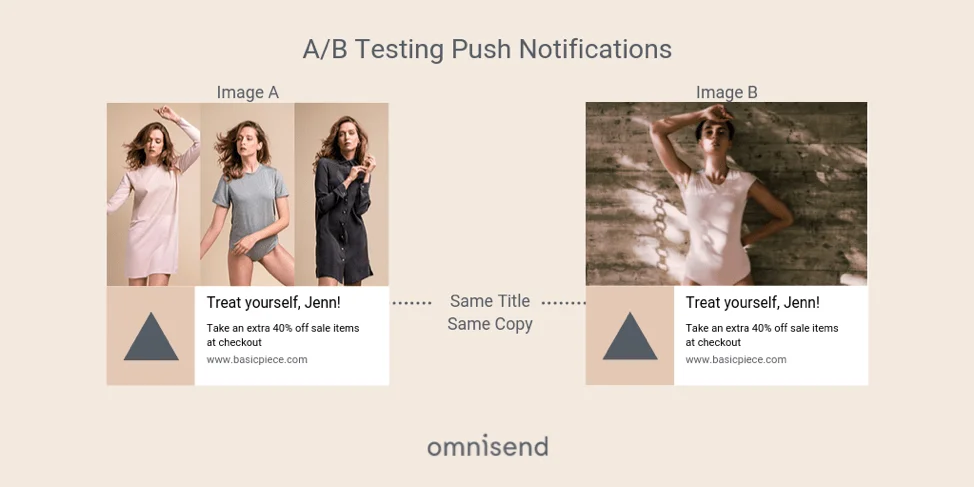 One can choose Omnisend's email & SMS marketing to increase their sales, not the workload. Full integration with ecommerce platforms, pre-built automation workflows, and intuitive, no-code editing make it easy to get up & running without diving into the gritty details – unless you want to. More than 75 e-commerce brands use Omnisend to grow their businesses on autopilot, converting their customers with quick-to-build, highly-relevant emails & texts.
Users on G2 have praised Omnisend for these points:
The platform offers useful integrations for e-commerce websites, such as showing successful orders and setting up automations for cart abandonment.
The email builder is user-friendly and offers drag-and-drop functionality like any other ESP.
Omnisend can be easily integrated with WooCommerce, even with basic WordPress knowledge, and it's easy to set up signup forms, abandoned cart recovery emails, and launch campaigns.
The heat maps are a great feature that allows users to see who clicked on their email and where they clicked, which can help to target specific customers.
With the help of the platform, the user was able to recover multiple abandoned carts even before launching their campaign.
Wrapping up:
Hopefully, this blog on the benefits of push notifications for media companies and their power to amplify your content has provided you with abundant ideas for implementing these types of push notifications on your own platforms.
Whether you're a fledgling startup or an established enterprise, Netcore offers a comprehensive push notification platform that empowers you to create dynamic, personalized, and automated push campaigns that resonate with your audience.
Don't just take our word for it – book a demo with Netcore today and discover how our platform can help propel your business to new heights.