As the holidays come closer, it's time for marketers to rethink their strategies. The days of allocating a significant portion of marketing budgets to spending on social media ads that don't give us much in return are over. Instead, let's focus on a powerful but often overlooked marketing channel – email.
It's astonishing how the power of email can be ignored despite the numbers making a compelling argument. A study by Litmus revealed an astonishing statistic: for every dollar invested in email marketing strategies globally, a staggering $42 of revenue is generated.
However, let's not be lured into thinking that all email campaigns are destined to flourish. The modern shopper has evolved beyond the allure of generic, one-size-fits-all marketing messages delivered everywhere. Today's consumers seek a personalized experience that truly connects with them on a deeper level. As the holiday season approaches, marketers must customize their email strategies to align with their customer's preferences and interests. Join us as we delve into Inbox Commerce – the innovative email technology that directly integrates app and web features into the customer's inbox.
What Exactly is Inbox Commerce?
Inbox Commerce is essentially an evolution of ordinary emails into AMP emails – an open-source technology from Google that enables the inclusion of interactive elements within emails. It's important to note that Inbox Commerce goes beyond email delivery. Its primary goal is to turn every email interaction into a smooth and effortless shopping experience right from your recipients' inboxes.
According to Rajesh Jain, Founder and MD of Netcore Cloud, a marketing technology expert,
" Think of this (Inbox Commerce) as a shift from "far" commerce to "near" commerce, where the entire spectrum of search, browsing, and purchasing seamlessly, integrates into our inboxes. As these transactions become effortlessly accessible, brands can cut expenditure on wasteful customer acquisition and unlock higher profitability."
Did you know? Forbes featured an article on Inbox Commerce; read it here.
What Sets Inbox Commerce Apart from Conventional Emails, and How Do Inbox Commerce Emails Appear in Comparison?
Traditionally – emails served as a bridge, leading recipients from their inboxes to landing pages. This often caused distractions and deterred conversions.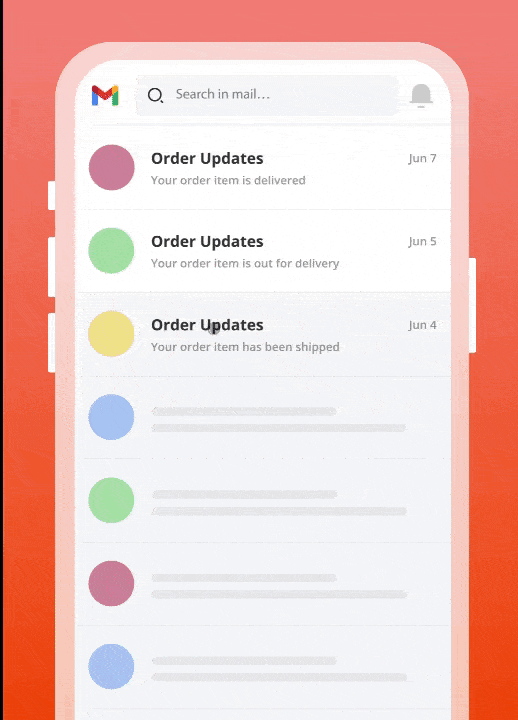 But Inbox Commerce disrupts this pattern today by integrating engaging experiences within an email.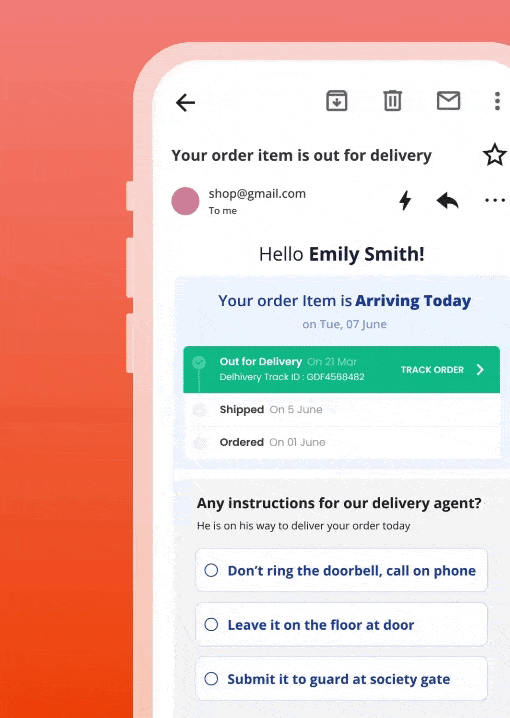 Given the insights into Inbox Commerce emails and their ability to streamline the shopper journey by eliminating redirects and redundant CTAs, let's now delve into the key customer expectations for this holiday season, and explore how brands can meet these expectations.
Customer Expectations and Addressing Them with Inbox Commerce
In recent holiday seasons, the digital world witnessed a remarkable surge in activity as consumers increasingly embrace the convenience of online shopping. Mobile commerce, in particular, played a crucial role in this transformation. It offered shoppers unprecedented access and flexibility in this season of gifting. As we approach the festive season, we must recognize that consumers have become more discerning and selective in their brand interactions.
Online sales are expected to make up 22% of global retail sales by 2023, compared to 14.1% in 2019. Customers now emphasize your ability to anticipate their preferences and meet their expectations whenever they engage with your brand. This shift in consumer behavior has compelled brands to be highly attuned to their customers' preferences and to deliver exceptional experiences. It's the only for your brand to stand out in the digital marketplace.
Here's how Inbox Commerce allows your brand to stand out from the typical crowd of batch and blast email marketing initiatives –
Shortening Conversion Funnel
Customers appreciate efficiency and a streamlined shopping process. Lengthy conversion funnels with multiple redirects and steps can be frustrating. Inbox Commerce shortens the conversion funnel in various ways. With interactive email elements, customers can complete tasks like purchasing, signing up for a newsletter, or filling out a form without leaving their inbox. This saves time and reduces the likelihood of customers abandoning the process due to unnecessary steps. Your brand can achieve higher conversion rates by meeting customers' expectations for a more straightforward and efficient shopping journey.
Here's how Inbox Commerce facilitates smooth buyer journeys –
Forms and Booking Appointments: Add forms within emails to collect data, feedback, and preferences directly within your email. This will enhance user convenience and streamline interactions. The Holiday Season is a perfect time to use Inbox Commerce to seamlessly entice your customers to renovate their houses or book easy installs of discounted holiday electronics or furniture.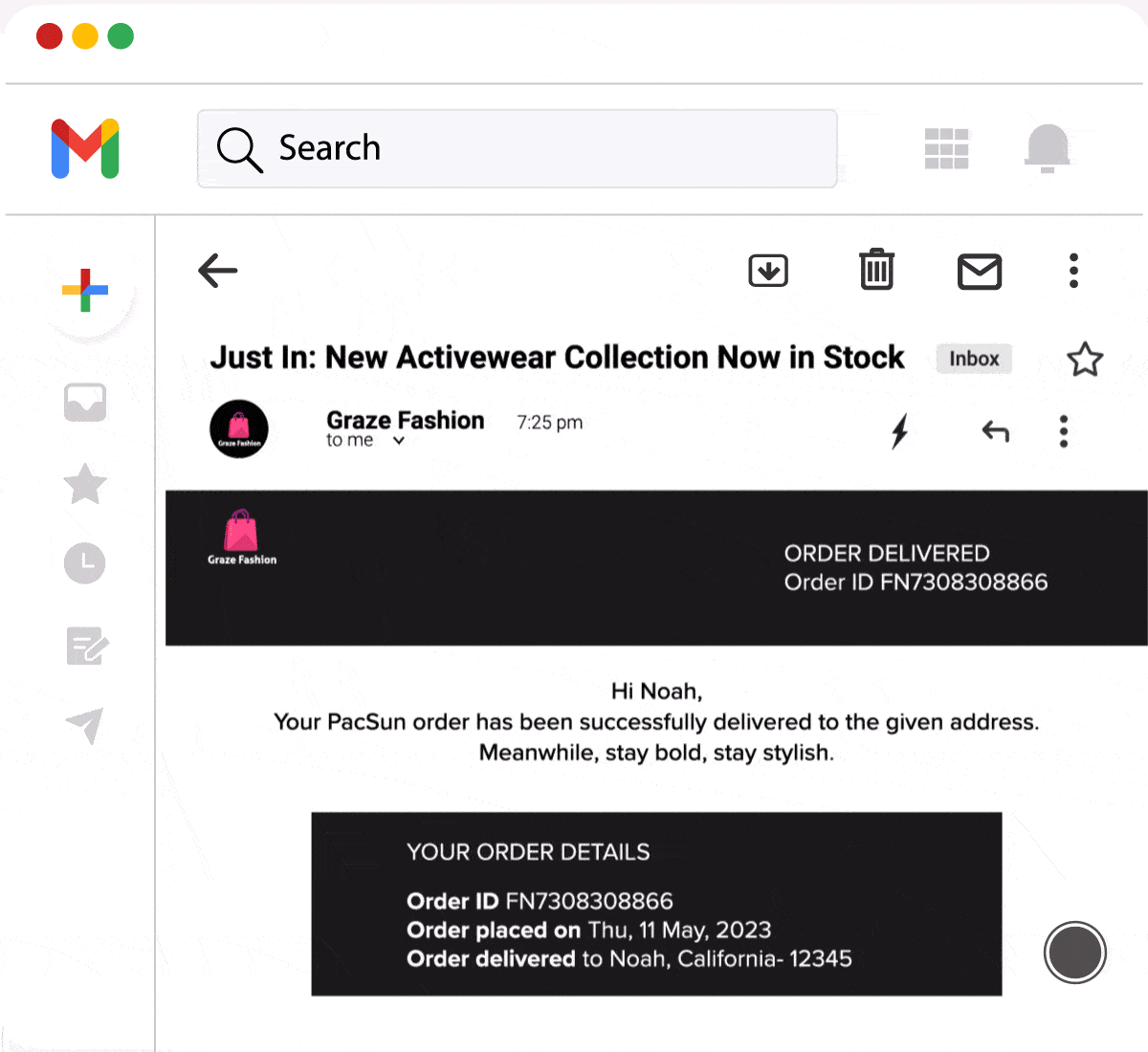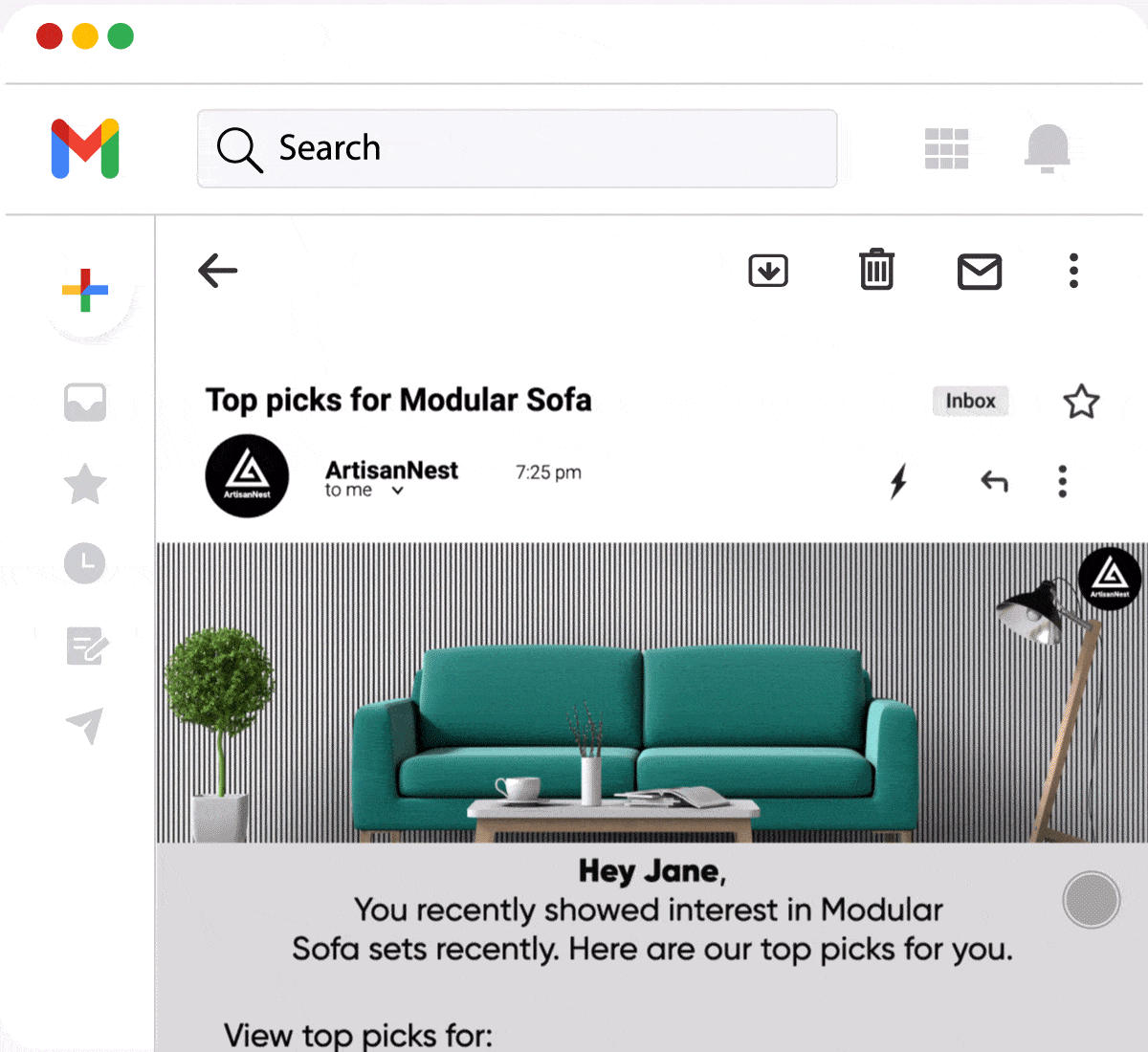 Immersive Experience
One of the foremost expectations during the holiday season is for an immersive shopping experience. Customers seek more than just a transaction. They want to feel engaged and captivated by your brand's offerings. Inbox Commerce is well-equipped to fulfill this expectation by creating immersive and interactive email interactions.
By incorporating advanced email technology, Inbox Commerce empowers brands to seamlessly incorporate interactive features directly into email communications. These dynamic components encompass many possibilities, such as presenting product previews through image carousels and using accordions to display various SKUs. Additionally, Inbox Commerce supports interactive forms to capture sentiment. It also features fully functional search bars within email inboxes for effortless product discovery. It enables cart management directly within the email interface and even offers in-mail gamification elements for engaging rewards and loyalty programs.
Here's a sneak peek into some of the core interactive components powered by Inbox Commerce Emails –
a. Fun Games
Embed fun-to-play spin-the-wheel, word-based games or puzzles to bring out the playful side of your customer, and reward their victories with free coupons, shipping, and loyalty points so that they return frequently to your shop for more.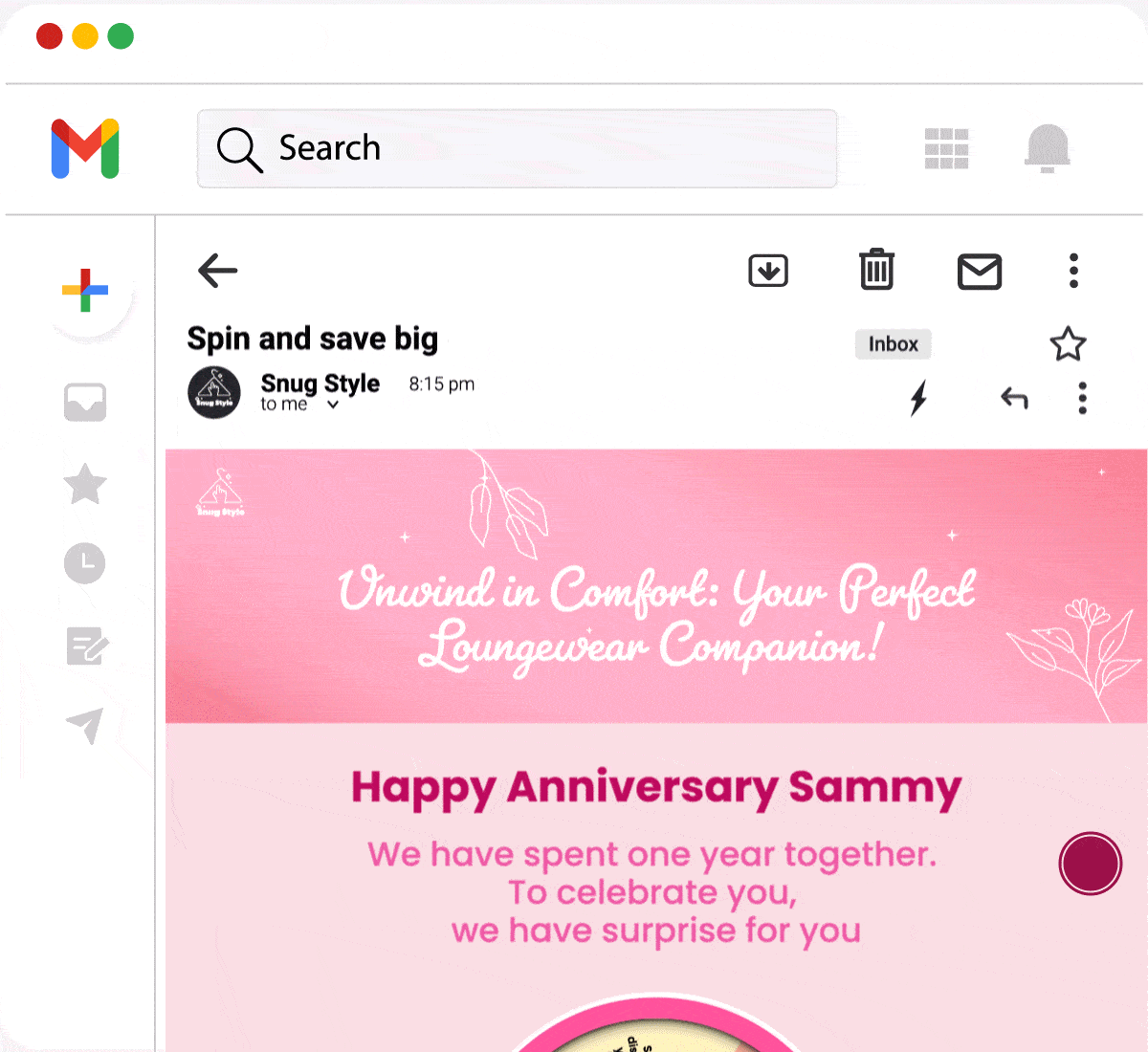 b. Manage Shopping Cart Contents
With Inbox Commerce, you can seamlessly integrate fundamental ecommerce app functions, such as cart management. Furthermore, you can incorporate product recommendations and add-to-wishlist functionality for a more cohesive shopping experience.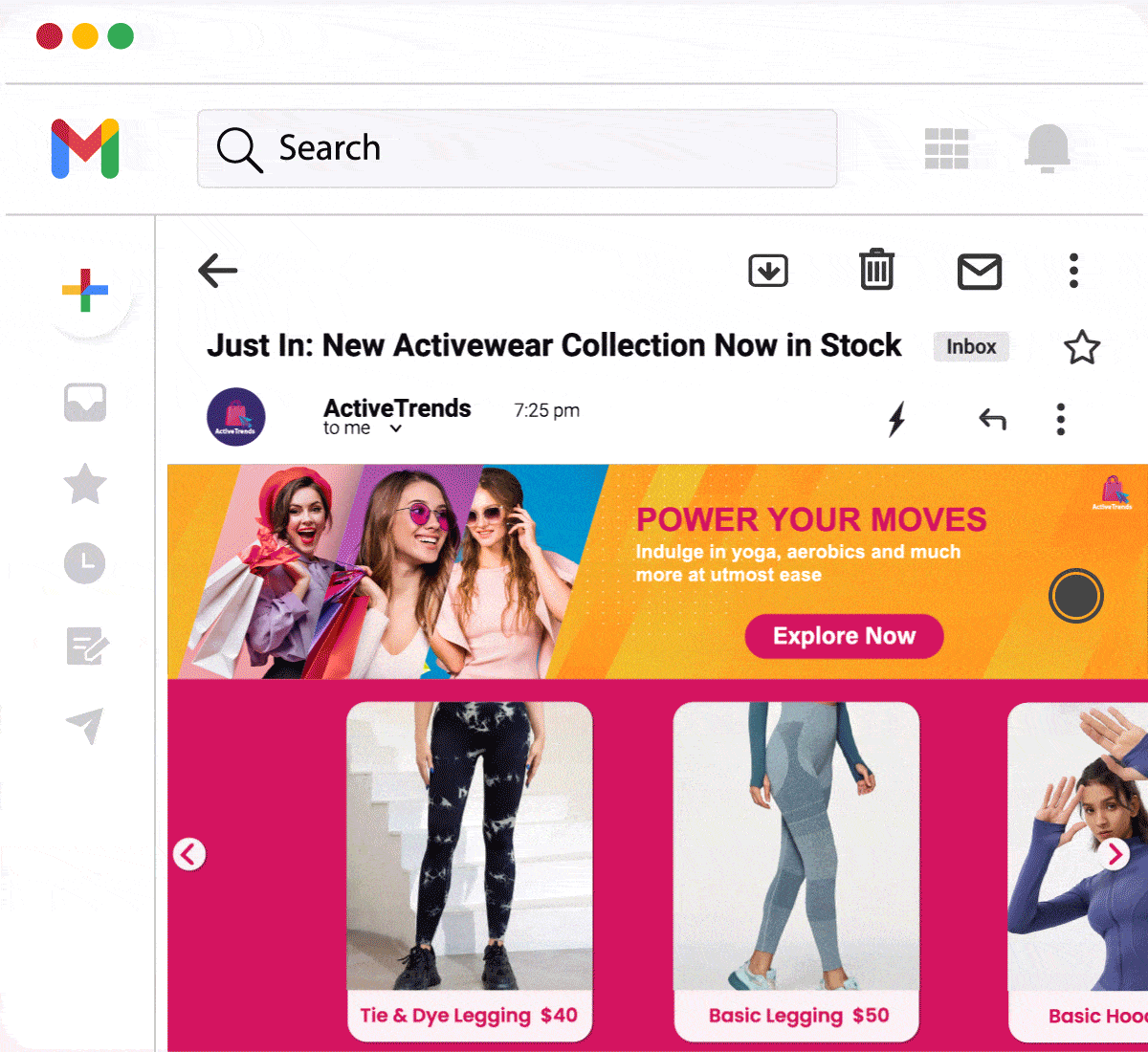 Thus, by immersing customers in an engaging shopping experience right within their inboxes, you can evoke a sense of excitement and ensure the shopping experience feels more like a holiday journey than a mere transaction.
Combine Catalogs with Interactive Email
As mentioned, customers often expect easy access to your catalog of products or services. They want to explore and discover what's available without jumping through multiple hoops. Inbox Commerce addresses this by seamlessly inserting your interactive and dynamic catalog within your email campaigns.
Customers can browse through products, view detailed descriptions, and even add items to their carts directly from the email. This eliminates the need to navigate away to a website or app to explore all your offerings. It makes the shopping experience more convenient and user-friendly.
Here's how Inbox Commerce facilitates this –
a. Accordions and Carousels
Embed expandable accordions to smoothly showcase products based on category, and features, directly within your customers' inboxes. For seamless product browsing, create Instagram-like product showcases via beautifully designed accordions.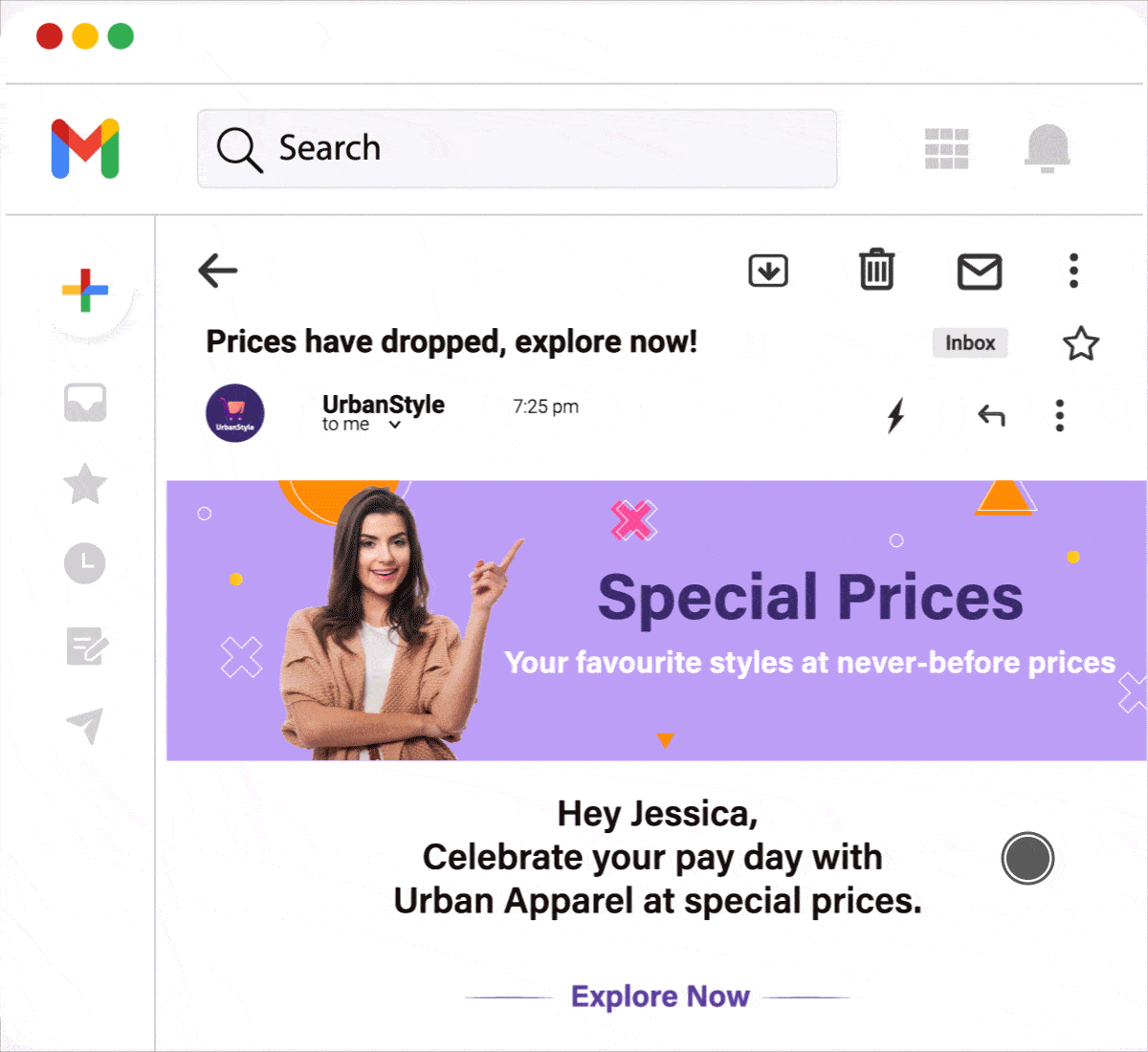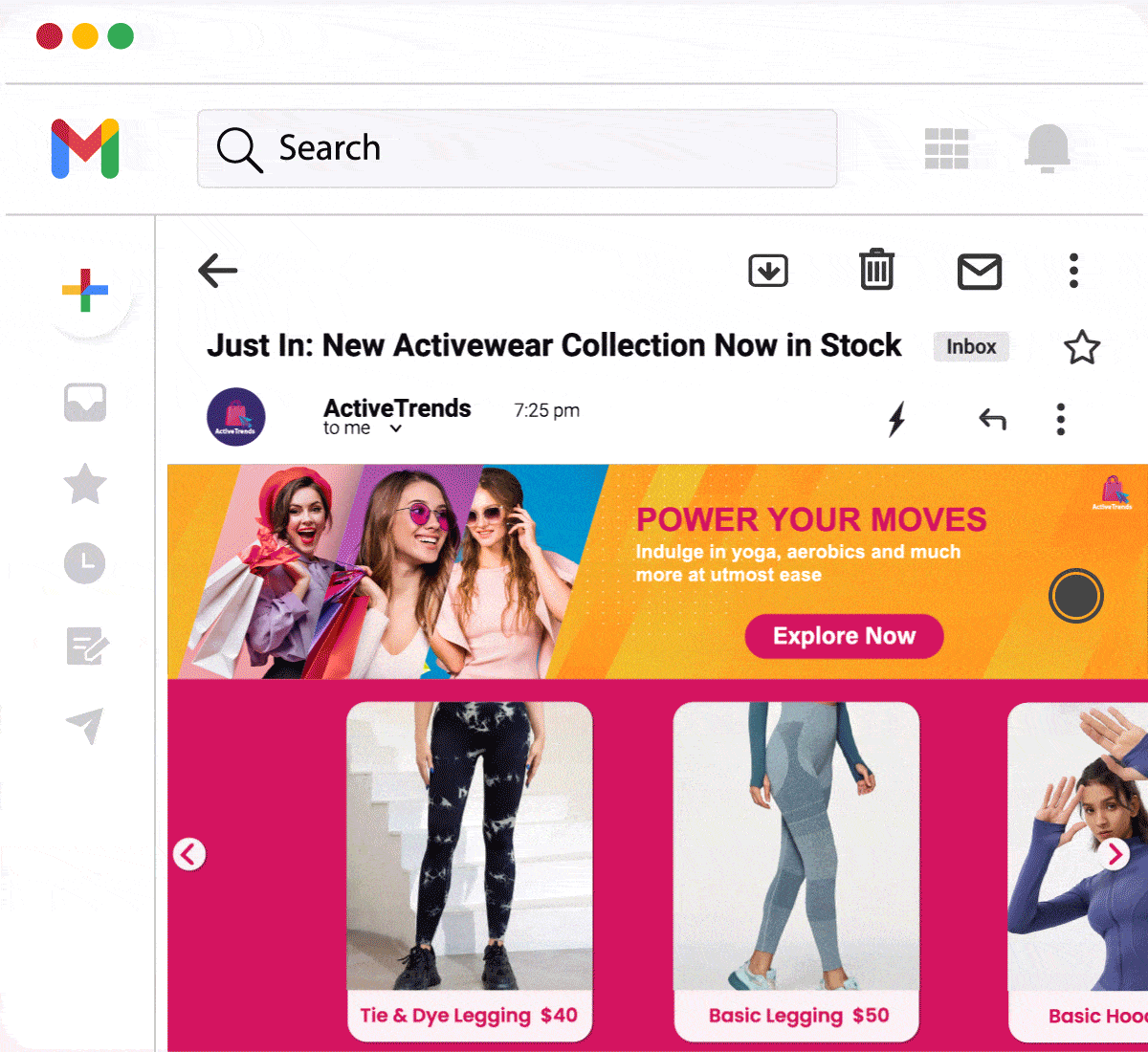 b. 'Search' within the mail
Bring the quintessential web experience to your shopper's inbox. Embed quick product discovery with a feature-rich search bar within your emails.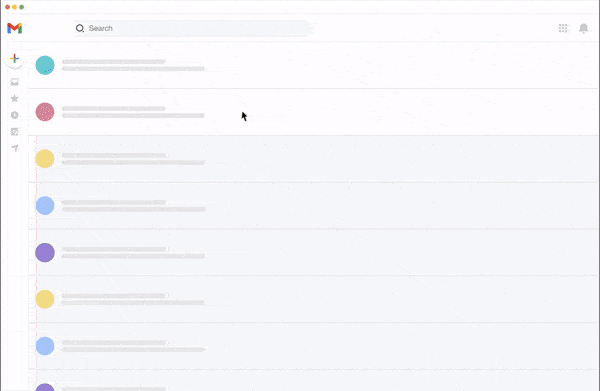 But that's not all. The above use cases are just a drop on the vast ocean called Inbox Commerce use cases, read our ebook to gain further insights into the best ways to implement this technology then watch your AOV, repeat purchase rate, and conversions soar.
Conclusion
Marketers are at a crossroads as the holiday season approaches, seeking more effective strategies to engage consumers in an increasingly digital world. While paid advertising on social platforms has limitations, email marketing is a potent, often underestimated, and unused tressure. With the promise of a $42 return for every dollar invested, it's clear that email marketing is a game-changer.
Yet, not all marketing emails are created equal. Modern consumers demand personalized, immersive experiences. This is where Inbox Commerce shines. It seamlessly integrates interactive elements to transform emails into engaging shopping experiences. Whether it's the immersive features or the possibility of merging catalogs within emails to simplify the conversion funnel, Inbox Commerce is the key to holiday marketing success. It aligns with customer expectations to make the shopping journey more exciting, convenient, and efficient. Embrace Inbox Commerce to elevate your holiday marketing and watch your conversions soar.
Moreover, Inbox Commerce aligns with customer expectations during the holiday season. Use it to enhance customer engagement, streamline the shopping process, and ultimately provide a more satisfying and efficient holiday shopping experience.
For a deeper insight into Inbox Commerce use cases, download our ebook and read our blog on the same. They showcase real-life KPI improvements for each case and provide detailed examples of how retail brands have leveraged Inbox Commerce.