Deals and coupons. Which shopper does not love those two magical words? They have held their sway over people, right from the days of cutting out coupons from newspapers to hunting for them online.
Hundreds of coupons/savings websites and apps have emerged over the decades. Their continued popularity shows they are a welcome part of life. In fact, the global digital coupons market is expected to cross US$ 29.7 Bn by the end of 2031.
A Google-commissioned comScore study to measure coupon-related paid search found that coupon users were twice as loyal as non-coupon users. To acquire and retain such valuable customers, the deals and coupons businesses must constantly find new ways to engage and retain them amidst tough competition. According to industry reports, more than 80% of marketers worldwide use email to meet these goals. Additionally, more than 50% of customers prefer that brands contact them via email over any other channel.
Effective as they are, why not supercharge your emails for outstanding results?
It's become a simple task, thanks to AMP components.The dynamic and interactive capabilities of AMP emails offer several interesting ways to engage the deals and coupons customers. With website or app-like features, AMP emails minimize redirects, lower drop-offs, increase conversions, and lead to higher ROI.
There's a lot to discover about how AMP emails drive outstanding engagement and conversion. This article discusses eleven proven ways AMP emails can breathe new life into deals and coupons marketing campaigns.
Start with the perfect welcome email
Once a new customer registers, trigger a welcome email with all the information they need for a great start. Don't leave customers to discover things on their own – they might end up missing important features.
Use amp-carousel to showcase different features through pictures. If there are specific steps the user must complete for set-up, use amp-img to lead them. Visual cues make the learning easier and faster.

To get new customers excited, give them an introductory deal/offer they can't refuse. Use amp-image-lightbox to highlight the main offer image by bringing it to the center of the page, so they can't miss it. Give your new customers a taste of how interactive and dynamic your email communication is going to be.
Learn what exactly each customer wants
To offer the best possible customer experience, understand what kind of coupon or deal they look for. This is your best starting point for all recommendations, engagement, and conversion efforts.

Use amp-form to ask customers to share their preferences on products/services, right down to the categories and subcategories – beauty/hair care, automobile repair/DIY, food & beverages/weight loss, entertainment/live concerts, etc. You can also add a field to gauge their budget, so the algorithm can fetch the closest-matching deal or coupon.
Don't forget to ask customers about their favorite stores. If your website or app recommends a deal running in any one of them, the customer is more likely to purchase.
Finally, combine amp-img with amp-selector to let customers browse through and make their choices right from their emails.
Showcase best deals as per user preferences
Now that you know what customers want, it's time for your algorithm to go to work on curating targeted recommendations.

Use amp-mustache with amp-list to drop personalized recommendations. The amp-mustache component can add customers' first names to the email for a more personal connect.
Leverage amp-anim to make your recommendations eye-catching via images and GIFs. Integrate amp-selector so customers can select and collect a deal they like from the email itself.
Go a step further and include in-email calculators with amp-bind. Your customers can check if the deal matches their weekly or monthly budget. They will definitely notice the extra thought put in; it also increases the chances of return visits to you.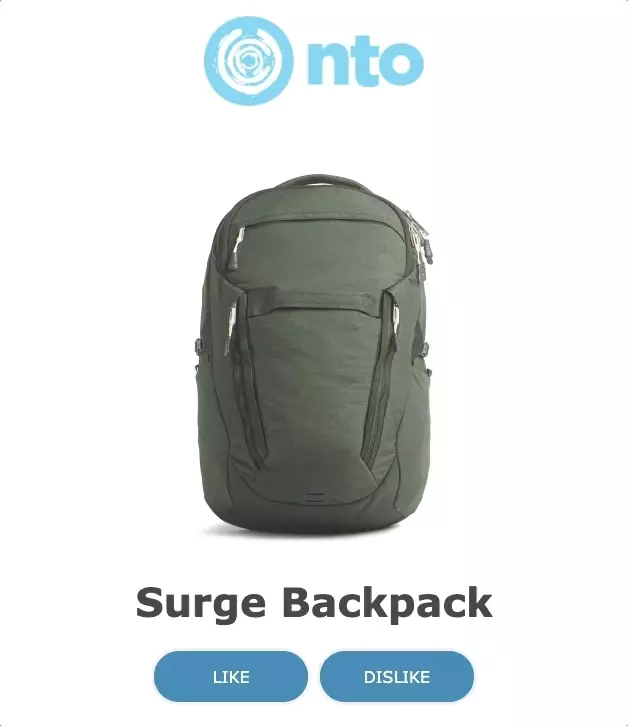 Encourage customers to grab your deals immediately
When a new deal pops up and it matches users' preferences, they would want to act on it easily and quickly. A majority of the people drop off when asked to click on a CTA and navigate out to a website or app. Use AMP components to let users act right inside the emails, immediately, and without any redirects.

Use amp-img and amp-anim to instantly attract attention to your deals. Don't forget to use amp-selector to facilitate in-email purchase.
Create urgency and fear of missing out
Most deals, especially the good ones, get much of their value from limited availability. 20% off a $70 purchase at Costco loses its appeal if it's always available, doesn't it?
Use amp-timeago to create timestamps/timers to create urgency among customers. Remind them that a certain deal is only available for a short time ("deal ends in 48 hours!"). Bring in amp-selector to allow in-email purchases. Motivate your customers to make a quick buy within your AMP email.
Reveal various ways to earn cashback
As soon as customers get acquainted with your app, ensure that they know all the ways to earn cashback. It is a major motivation. If the customers don't make their expected amount on time, they might become inactive or even uninstall the app.

Top-of-the-game coupon claiming requires a thorough understanding of your website or app and shopping tactics. You might need considerable text to explain the workings, tips-and-tricks etc. In such a case, use amp-accordion to present detailed information in a limited space.
Announce upcoming seasons to excite customers
Where there are deals, there are deal seasons. Every celebration is a reason to roll out lucrative deals and excite customers – Black Friday, Christmas, Valentine's, etc. You can also promote additional savings/deals on specific products such as a "season of self-care" focusing on health, beauty, fitness, etc.

Use amp-image-lightbox to announce these events in impossible-to-ignore ways. amp-image-lightbox creates an enlarged overlay of your main promo image right in the center of the message.
If there are multiple deals or sales to be announced, use amp-carousel to show a series of images that users can swipe through. You could even use amp-img to display a visual-driven brochure that highlights the savings to be made this season.
Showcase app success and social proof
You can make all the positive affirmations about your app, but nothing speaks as strongly as real-world achievements. Displaying your customers' app successes will give others the confidence to stick around and keep shopping.
Use amp-anim and amp-carousel to spotlight successes – "We've paid members over $2 million in Cash Back" or "500,000+ 5-star reviews on Trustpilot".
If you have a really massive accomplishment to show off, like a celebrity mentioning the app on social media or a single user getting a total of $100,000 cash back throughout his association with you, use amp-image-lightbox to give it a shout-out and draw attention.
Share news and opinions on cool products
Customers trust apps that have their own voice, beyond simple transactions. If you're offering deals, provide some interesting commentary on the related products. For example, if there's a deal on Christmas gift hampers from Body Shop and Bath & Body Works, why not share a comparison content that helps users decide which one delivers better value for money?
AMP accordion allows you to display detailed comparisons of features in expandable/collapsible sections. With every comparison element, include amp-selector and amp-form at the end so customers can pick and purchase the product from their email.
Gamify your messaging for active and inactive users
If you want to re-engage inactive users or boost responses from active users, gamification is the best way. Give your customers some in-built fun games that make them wholeheartedly engage with your mail.
Use amp-bind to create games and activities (scratch cards, puzzles, wordle games, sudoku, choose-a-door, spin-the-wheel, etc.). Place a special reward at the end so that customers get a 'feel-great' experience (maybe an extra 10% off on top of a favorite deal?).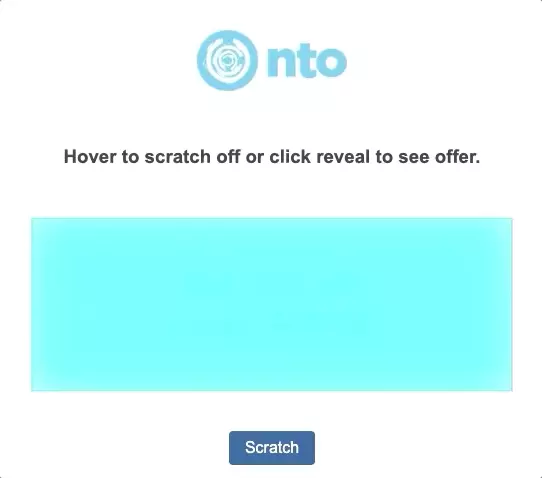 Provide quick customer assistance
When a customer looks for fast resolution, they shouldn't have to call a support line or write an email. Asking them to take extra efforts is likely to put them off. It might even drive them to the competitors, or off the deals market completely.
Use amp-bind and amp-form to create chatbots, to instantly answer commonly asked questions within your emails. You can also enable users to enter their queries in-email. Use amp-form to create in-email forms and incorporate amp-selector to display menus/buttons that process single-click inputs.
Curious about AMP emails and want to know more? Here's a comprehensive guide to AMP emails. It's the only one you will ever need!
In conclusion
A happy customer is one that saves big on shopping. And this is spot-on for the daily deals and coupons platforms. AMP emails go a long way to keep your customers happy with instant, interactive, and dynamic user experiences – right within the inbox.
As your customers take all action within their AMP emails, the drop-offs reduce, conversions rev up, and ROI shoots up. Use AMP emails to give your customers a delightful and unique experience that the competition will find tough to match.
50+ top-notch brands, such as YourStory, Axis Securities, and CaratLane, across industries, partner with the Netcore Cloud AI-powered email platform to roll out AMP emails and boost their ROI. We have sent more than a billion AMP emails across 200+ highly successful campaigns.
Our AMP email wizards consult to achieve your specific KPIs and email marketing goals.
Netcore Cloud makes creating AMP emails easy. You can even design custom use cases yourself using the Netcore Cloud no-code, drag-and-drop editor in just three clicks.
Connect with us to understand how you can benefit from our expertise and experience – we send over 20 billion emails a month on behalf of businesses across 18 countries.