WhatsApp has become a critical communication channel for businesses all around the world. Before we get into its vast user base and feature set both whatsapp business, it's important to understand how WhatsApp and Whatsapp Business vary. Do the apps have the same functions? And what are all the features and benefits of switching to WhatsApp both whatsapp Business?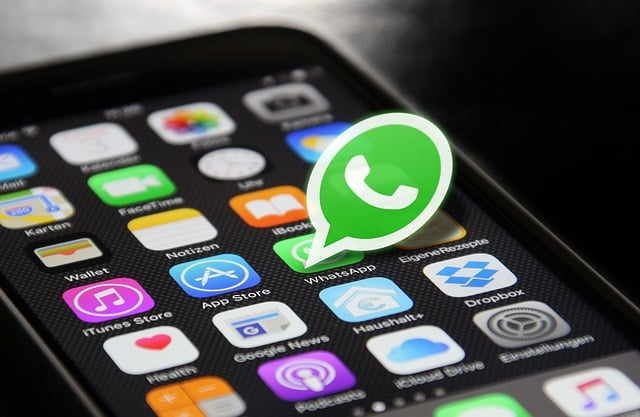 What is WhatsApp?
WhatsApp is a communication app developed for personal conversations between friends and family. Besides sending text messages, you can share pictures and documents, start a video call or send audio messages via WhatsApp.
What is WhatsApp Business?
Now, let's take a look at WhatsApp Business. Chances are, this app is new to you but it has a whole other purpose and offers some of the same features as WhatsApp.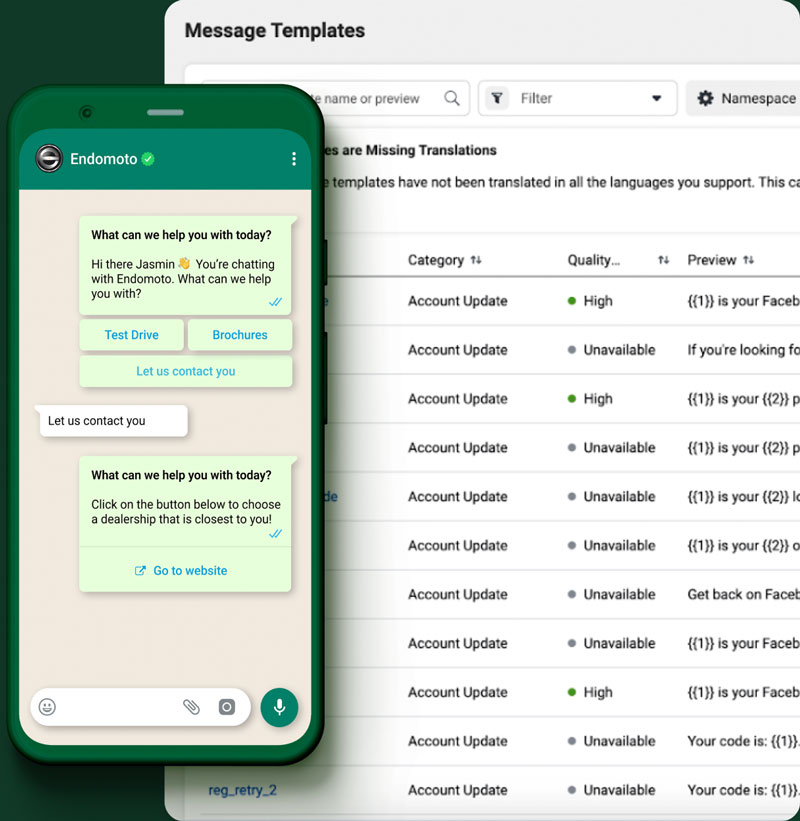 WhatsApp Business was developed for small to medium business owners. In the app, they can offer customer service, sell their products and build customer relationships.
WhatsApp Business offers some additional features that are more business-focused. In WhatsApp Business you can:
Add a product catalog in which you can highlight your product or service.
Use quick replies to answer frequently asked questions in one click.
Add labels to contacts and conversations to keep a clear overview.
Send a broadcast message to 256 contacts at the same time.
Send an automated message to respond even outside business hours.
Another advantage of using WhatsApp Business vs WhatsApp is that you can add an extended WhatsApp Business profile.
In this profile, you can include your address, opening hours, e-mail address, and website. This information will make it easier for customers to connect with you or visit your store.
After investigating WhatsApp vs WhatsApp Business, we can conclude that WhatsApp Business has a lot more to offer and therefore this business is a great channel to adopt as a business.
One thing needs to be remembered is that one cannot set up a whatsapp business account using the same number as a personal whatsapp number.
Any phone number can be used, so long as the same personal phone numbers or number has been de-liked from any previous WhatsApp account.
Key benefits of the WhatsApp Business API for businesses: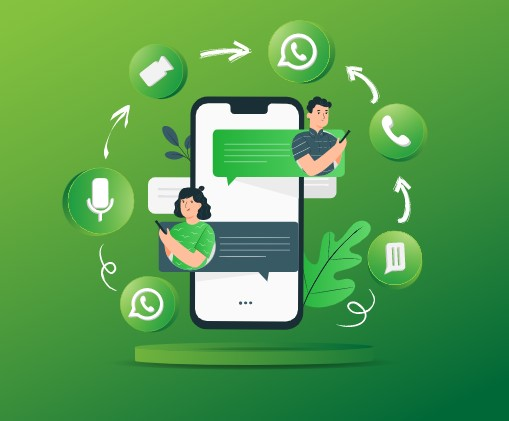 1. Enhanced Customer Engagement:
WhatsApp is a widely-used messaging platform with over 2 billion monthly active users. By utilizing the WhatsApp Business API, businesses can reach a large customer base and engage with them in real-time, providing personalized support, updates, and notifications.
2. Automated Messaging:
The API enables businesses to automate certain aspects of customer interactions through pre-configured messages or chatbots.
This helps save time and resources by handling routine queries and providing instant responses to frequently asked questions.
3. Rich Media Messaging:
With the WhatsApp Business API, businesses can send not only text messages but also rich media content such as images, videos, documents, and location pins.
This allows businesses to showcase products, share important information, and provide a more interactive and engaging experience to customers.
4. Notifications and Reminders:
Businesses can send transactional notifications and reminders to customers through WhatsApp, such as order confirmations, delivery updates, appointment reminders, and payment notifications.
This helps keep customers informed and reduces the chances of missed appointments or orders.
5. Secure and Trusted Communication:
WhatsApp uses end-to-end encryption to secure conversations, ensuring that messages exchanged between businesses and customers remain private and secure.
This builds trust and confidence among customers, especially when sharing sensitive information.
6. Business Profile and Verification:
The API allows businesses to create a dedicated business profile on WhatsApp, providing essential information such as business description, contact details, and website links.
7. Analytics and Insights:
The WhatsApp Business API provides businesses with access to analytics and performance metrics, allowing them to track message delivery, response rates, and customer engagement.
These insights help businesses measure the effectiveness of their WhatsApp communication strategy and make data-driven improvements.
8. Integration with Existing Systems:
The API can be integrated with businesses' existing CRM (Customer Relationship Management) or customer support systems, enabling seamless communication and data synchronization.
It's worth noting that the WhatsApp Business API is designed for medium and large businesses that have the technical expertise and resources to implement and manage the integration.
For smaller businesses or those without in-house technical capabilities, WhatsApp offers the WhatsApp Business app, which provides a simpler interface and features specifically tailored for smaller-scale operations.
How to set up a WhatsApp Business account
Setting up a WhatsApp Business account is no rocket science.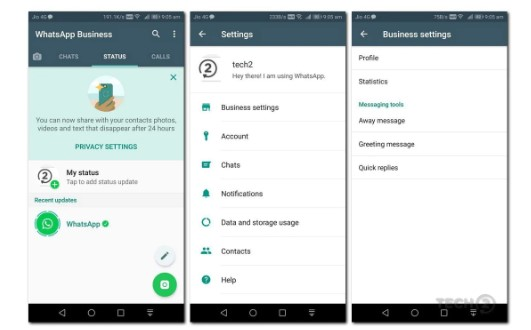 Here's how to set it up:
Download the app
Read and accept the terms of service
Verify your phone number via text
Allow WhatsApp Business access to your contact and photos
Fill in your business name
Upload a profile picture (for example, your logo)
Don't forget to fill in your business profile as well.
WhatsApp Business API: for mid to large-sized businesses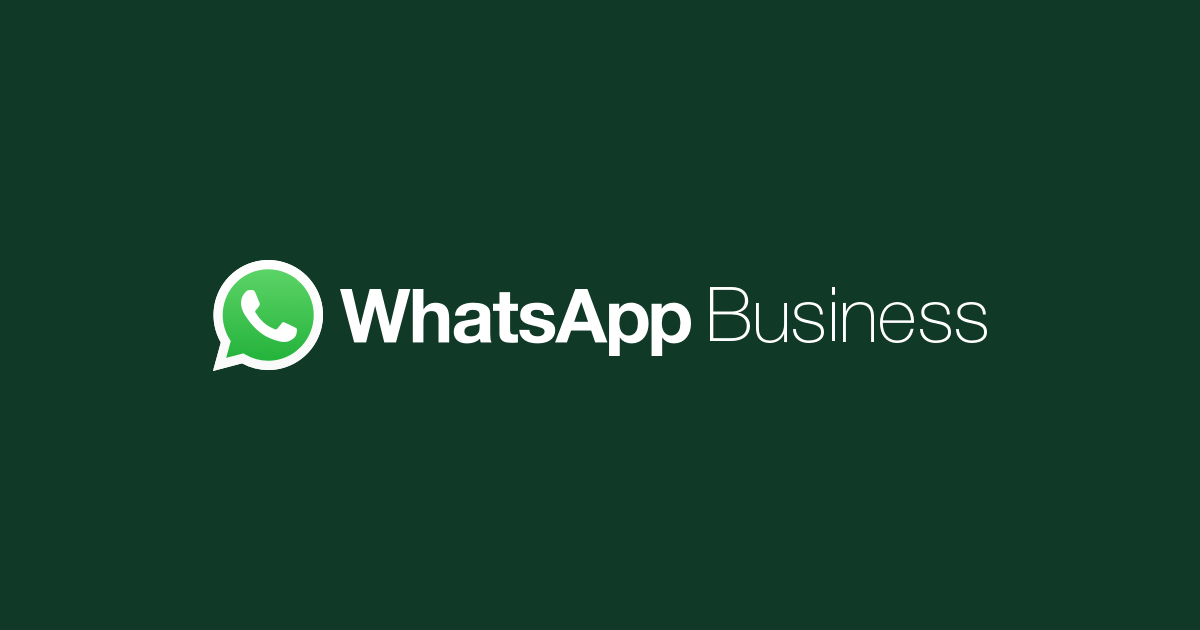 The WhatsApp Business app was created especially for small businesses with small teams.
With the WhatsApp Business API, your team can answer messages with an unlimited number of people.
Best WhatsApp Business API Provider
Here we are selecting our preferred five, called the Top 5, you might call it, although in no particular order.
1. BotSpace
BotSpace helps businesses grow faster with WhatsApp by providing tools that help automate notifications, deliver first-class support and drive more sales.
You can broadcast messages and integrate WhatsApp with third-party software such as Hubspot, Shopify, BigCommerce, Zapier, etc.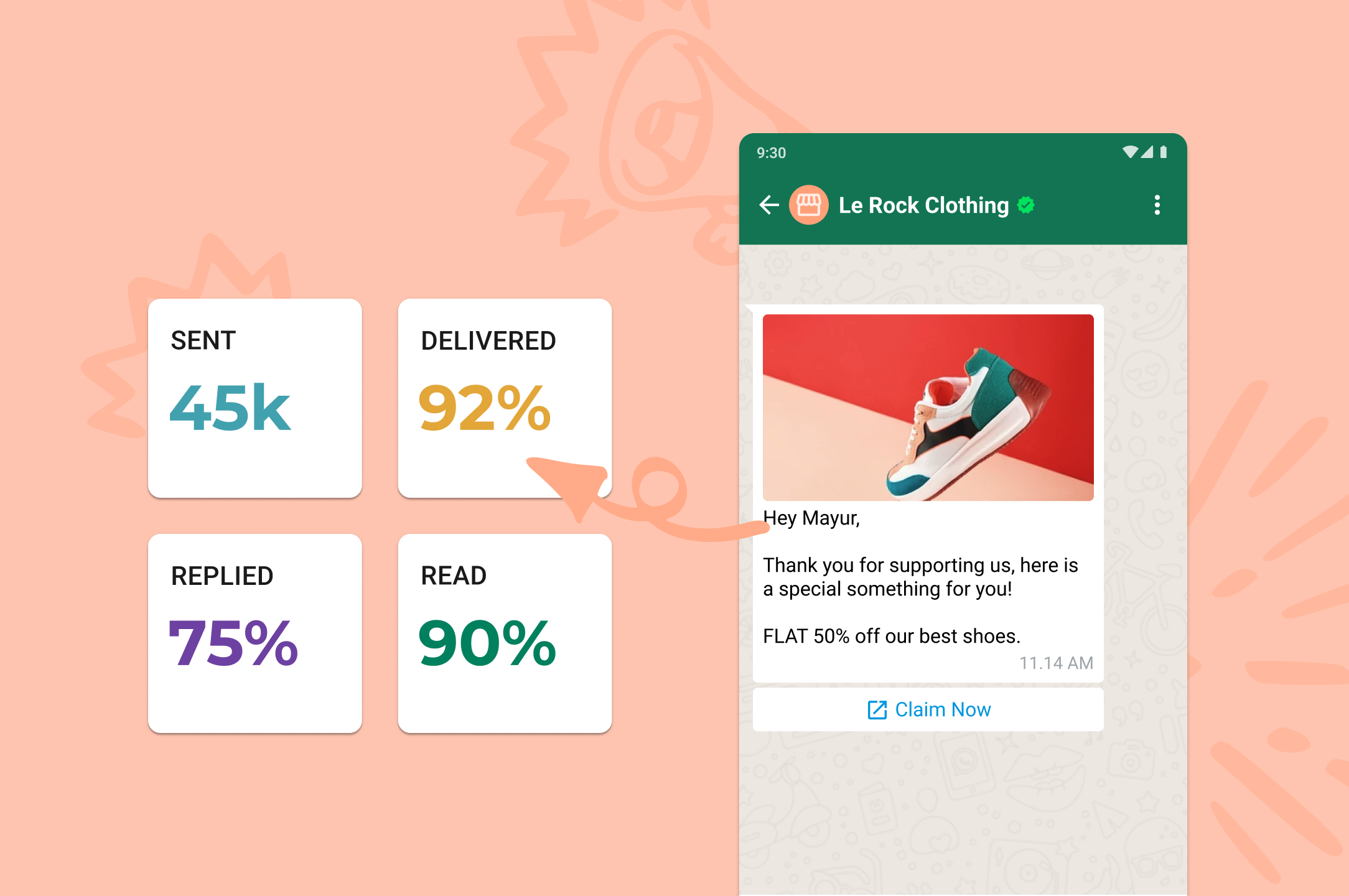 Pros:
Affordable pricing
World-class support
Great user interface
Sophisticated chatbot
Supports all platform integrations
Cons:
Supports only WhatsApp
No user interface for complex bot builder
2. Zoko
Zoko allows for, all the capabilities that one has come to expect from an application that calls itself the 'hub of all marketing, sales, and customer activity.
There is the Team Inbox with multiple agents, the capability to send broadcast messages, personalized rich content messages. Basically, the drill!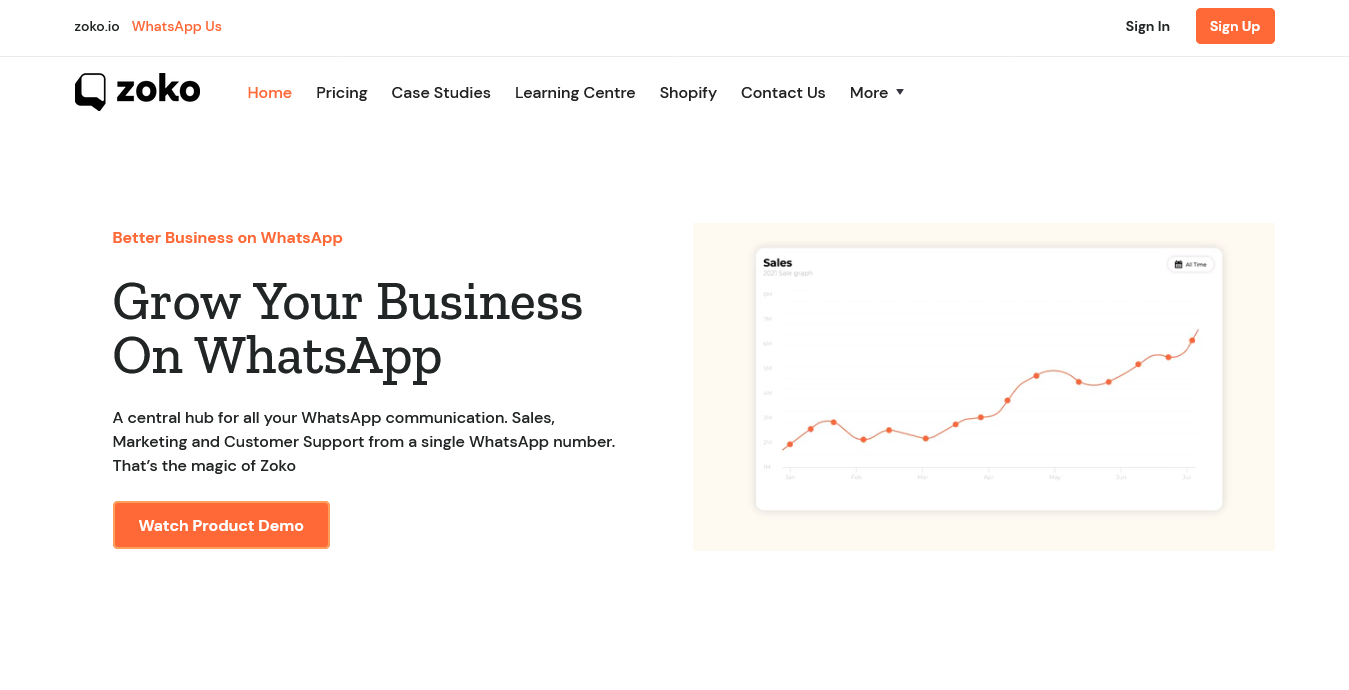 Pros:
Ticketing system for workflow and accountability
Basic chatbot functionality
Cons:
UI is not very sophisticated
Team queues can be cumbersome
Sharp escalation in cost
3. Twilio
Twilio is among the more customizable WhatsApp Business API services going. The flip side is also true that one needs to have a bit of a technical mindset to make it feature-rich that it is capable.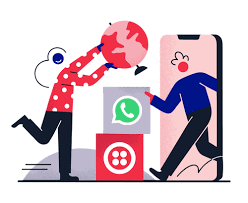 Pros:
Omni Channel: Supports a variety of communication channels such as phone calls, VoIP, messaging, WhatsApp, and email.
Pricing: Relatively lower costs and good to start with and pay as you go. Pay per message as per the country of receiver and type of message. Only session messages are charged a flat rate.
Extensible: Offers a great degree of extensibility and customization.
Cons:
Customer support tends to be slow
Deliverability suffers when you mass send messages or emails
Costs can increase exponentially as you scale because there is no flat rate
4. WATI
WATI is a specialized WhatsApp tool, focusing solely on WhatsApp as a communication channel.
It caters to businesses of all sizes and offers plans tailored to different business segments, assuming WhatsApp is the preferred channel for customer communication.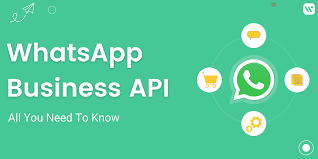 Pros:
Customer Support: WATI is organized to support the customer from the time of signing up. From there on, the support team handles the complete journey of the customer.
Team Structure: With WATI, the business can organize their teams through team structures. This mimics the performance structures of self-organizing teams.
Chatbots: Creating chatbots is simple. Chatbots set up conversation flows and offer solutions and interact with prospects or customers immediately.
Cons:
If you support customers on any other platform, you'd still need to purchase an additional CRM tool.
It responds based on keywords and cannot continue conversations. For the flow builder, you need to pay an additional $49 monthly fee.
5. Callbell
Callbell is a comprehensive web-based chat solution for businesses, offering features to contact and communicate with customers.
It supports multiple communication channels like Facebook, Instagram, Telegram, and WhatsApp.
Callbell also provides easy integration options through Google Tag Manager or website script placement.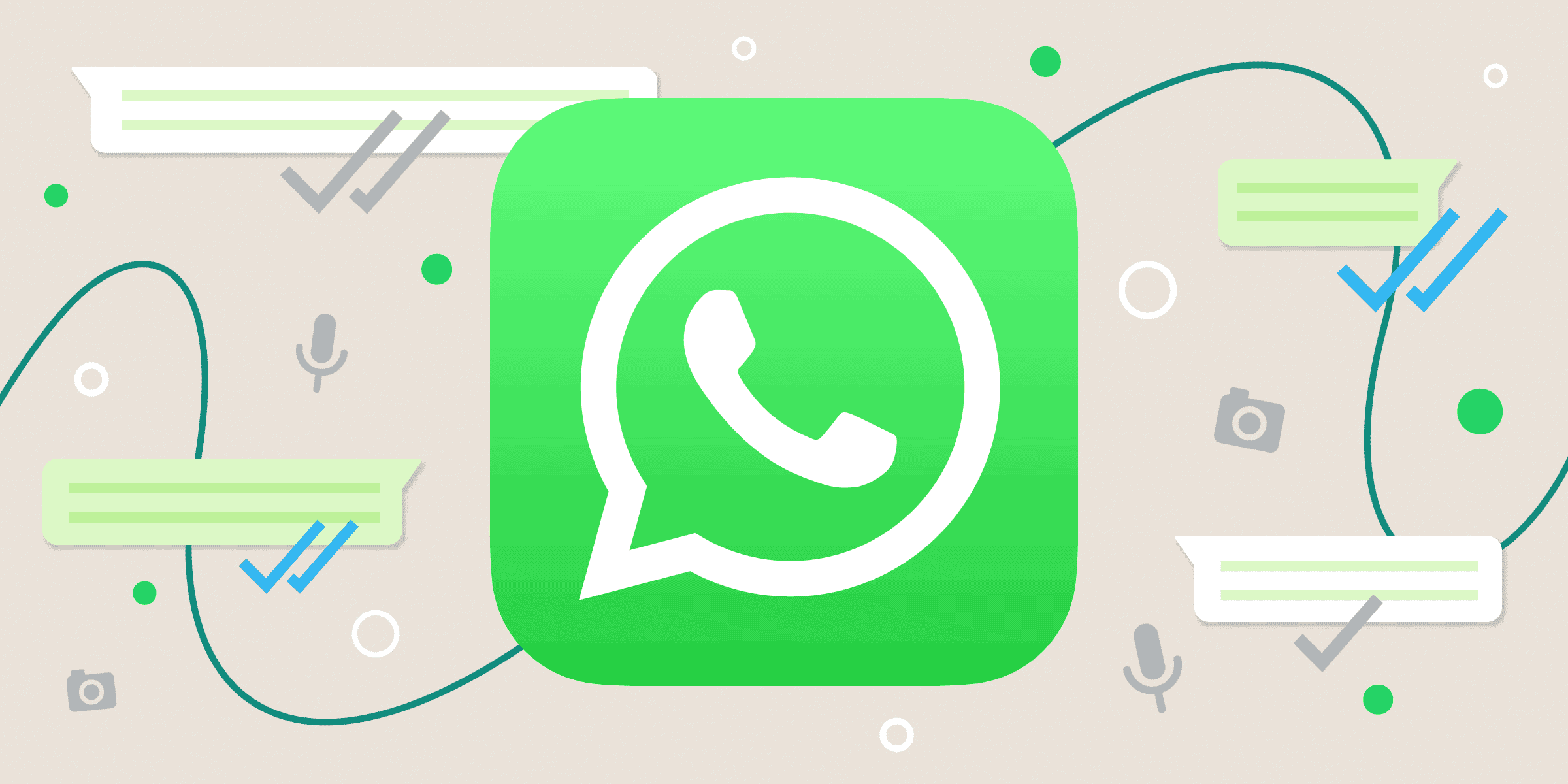 Pros:
Customer Service: Callbell has a speedy customer support response Integrated Communications Hub: All communications from WhatsApp / Facebook / Instagram in the same place.
Cons:
Typically users experience a significant latency in sending the messages. Sometimes messages don't get delivered at all.
Sometimes it seems as if the names of the contacts are not synchronized across with WhatsApp contacts.
No ability to send voice messages, files or to see if the messages were delivered.
Conclusion:
We have covered the key aspects of WhatsApp Business and its potential to boost sales for your business. Now, it's time to take action and set up your WhatsApp Business account to unlock its full potential.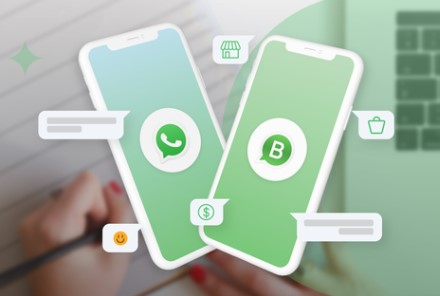 If you found this blog helpful, we encourage you to share it with your friends and family. Additionally, don't forget to follow Netcore blogs for more insightful content on digital marketing and customer engagement strategies.
Empower your business with this effective communication tool. Happy selling!