Are your emails getting lost in the inbox clutter of cookie-cut and uninspiring emails? Are very few users reading and responding to them? If yes, it's time to stand out from the crowd with AMP interactive emails.
You may already be familiar with AMP interactive emails; they offer the best-in-class dynamic, in-mail features that take customer engagement to the next level. From interactive content to "single-window" experiences, they provide futuristic solutions to create personalized experiences your audience will love.
We have sent more than a billion AMP emails across 200+ highly successful campaigns. To make this blog an informative yet interesting read, we curated the top 7 AMP email capabilities you didn't know existed.
1. Language selector
AMP interactive emails allow you to include language selectors that allow your audience to read the emails in their preferred languages across geographies.
Reach out to subscribers worldwide and connect in their local language. This ultra-personalized approach is sure to increase engagement and conversions.
2. Memory games
Embedding memory games is a unique and highly engaging strategy for your email campaigns. Customize the gameboard with your branding elements and offer multiple difficulty levels for all types of users.
Offer a discount or special deal to those who complete the game and make it a rewarding experience.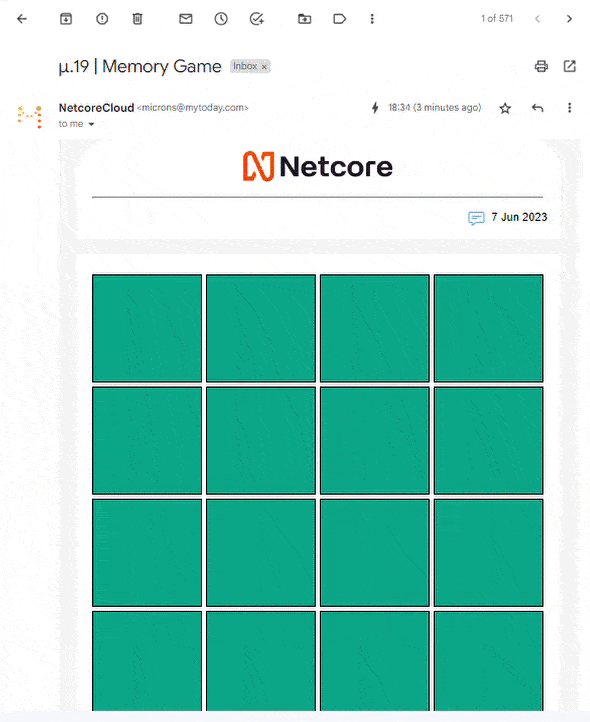 3. Nearest store locator
Make it quick and easy for your customers to find your outlets/stores near their location and get directions without ever leaving the email.
This powerful feature not only drives foot traffic to your stores but can also offer personalized recommendations and real-time information.
4. Embedded calculators
In-email calculators offer users an interactive and informative experience. Your customers can make informed decisions like estimating interest amounts, repayment installments, insurance premiums, etc. from within the email.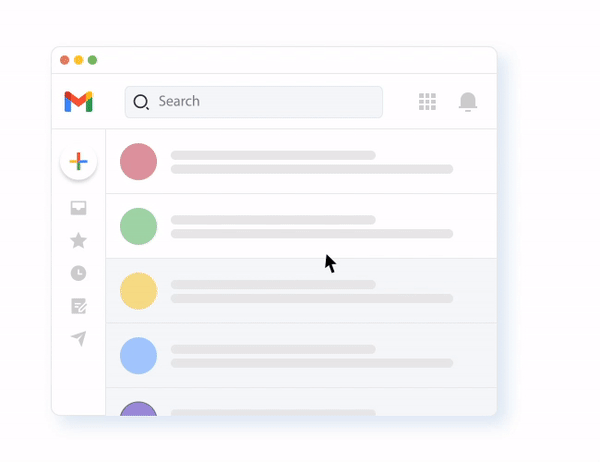 The data insights gained from calculators can also help you optimize marketing strategies and sales approaches for better results.
5. Check-in/Check-out processes
Enabling customers to check in or check out without leaving their inboxes reduces friction and enhances their experience.
Convenience at the fingertips leads to increased user affinity for your brand and valuable data insights to optimize your marketing strategies.
6. Subscription renewal
Subscription renewals with duration choices and payment options within the email are a great time saver for customers.
Apart from simplifying the process, it also reduces the risk of drop-offs caused by redirection to a website as part of the renewal process. The spin-off benefits include increased customer loyalty and retention.
7. Gamification
Embed a brand-specific game (say, a customized version of Candy Crush) within emails. Create a personalized gaming experience for your subscribers, where they can engage with the brand and win rewards.
Jazz up the game with the brand logo, colors, and images to create a unique user experience. Reinforce your brand's USP and key message at every stage of game completion to enhance brand recall.
Conclusion
Making life easier for customers with AMP interactive emails is a proven way to increase in-mail engagement and conversion. Innovative brands at Netcore have experienced unprecedented levels of growth in customer engagement – up to a whopping 1900%.
Feel like exploring more such proven AMP email strategies? Netcore can guide you in the right direction for achieving quick and impressive results.
We are leaders in the email deliverability and transactional email space, and the world's most recommended ESP, as per G2.com. For the second year in a row, Netcore received the highest overall customer rating as a customers' choice in the 2022 Gartner Peer Insights' 'Voice of the Customer' Report.
We were also recognized as "Ahead of the curve at applying AI to marketer workflow" as per The Forrester Wave™: Email Marketing Service Providers Report 2022.
Connect with us to understand how you can benefit from our expertise and experience – we send over 20 billion emails a month on behalf of 6500+ businesses across 40 countries.