In a night that recognized and celebrated Email excellence, Netcore-powered brands – Moneytap, Photobook, and 99Group, emerged victorious at the 2023 EIS (Email Insider Summit) Email Marketing Excellence Awards in New York across three separate categories.
The wins are a testament to Netcore's commitment to innovation and excellence in email marketing, particularly Inbox Commerce. The revolutionary email technology brings app and web experiences into email. Here's a glimpse into the campaigns that took center stage and brought that feeling of victory to Netcore and Inbox Commerce, on the global stage in the world's greatest city:
1. Netcore + MoneyTap – Best Use of Interactive Emails
Netcore partnered with MoneyTap – India's largest instant loan service provider, to develop the 'Gold-Loan Calculator campaign' which gained prestigious recognition for the "Best Use of Interactive Emails."
MoneyTap utilized Inbox Commerce to embed an interactive financial calculator directly within their email messages. Together, MoneyTap and Netcore designed an innovative in-mail experience. The calculator allowed recipients to quickly assess their potential loan disbursal amount based on their gold-based holdings and assets. This delivered a 13-fold increase in customer engagement. Moreover, the campaign achieved a 63% interaction rate, on the call-to-action (CTA) compared to traditional static email campaigns.
Want to explore Inbox Commerce use cases like the above? Learn more by reading this comprehensive blog.
2. Netcore + Photobook – Best Retail Campaign
The second accolade in our collection is the "Best Retail Campaign" award, recognizing Netcore's collaboration with Photobook. It provided the perfect online platform along with a wide selection of Photo Books and Photo Albums.
This campaign not only resulted in increased sales but also served as a testament to the potential of Inbox Commerce in the retail sector. Photobook breathed new life into their email marketing campaigns through a captivating set of interactive emails and gamification, powered by Inbox Commerce. The impact was profound. It revived over 100,000 dormant users. It increased active users by 18%, achieved an impressive 98% inboxing rate, It sparked a remarkable 860% rise in interactions, and it delivered an outstanding 400% return on investment (ROI).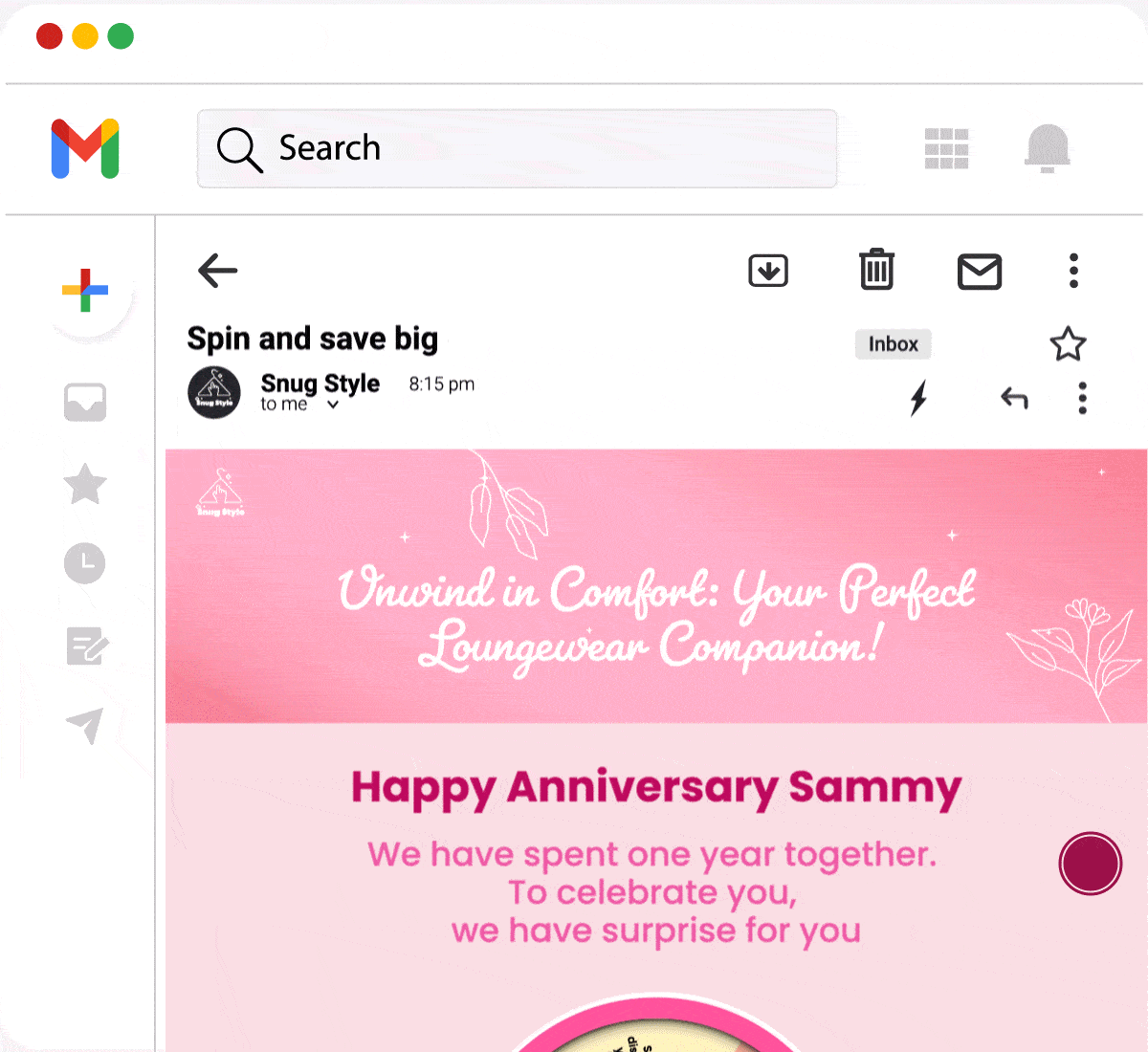 A typical Spin-the-Wheel game embedded within an Inbox Commerce Email
Want to know how you can leverage specific retail use cases of Inbox Commerce? Read our ebook Lifecycle Marketing within Email: Inbox Commerce.
3. Netcore + 99Group – 'Wildcard' Award for Zero Party Data Campaigns
In an unexpected victory, we received recognition for our collaboration with 99Group. The leading real estate technology company that operates real estate portals across Southeast Asia. Our campaign focused on the capture of zero-party data via Interactive Forms for queries on Inbox Commerce-enabled emails.
Zero-party data is a vital resource for crafting personalized and pertinent email campaigns. The introduction of an in-mail form by 99Group proved transformative in gathering valuable, and credible user data. This innovation led to a remarkable fivefold surge in lead generation and a substantial 30% boost in conversion rates. By implementing the use case, users could directly input critical property criteria, such as location, price range, and bedroom requirements, within the email itself.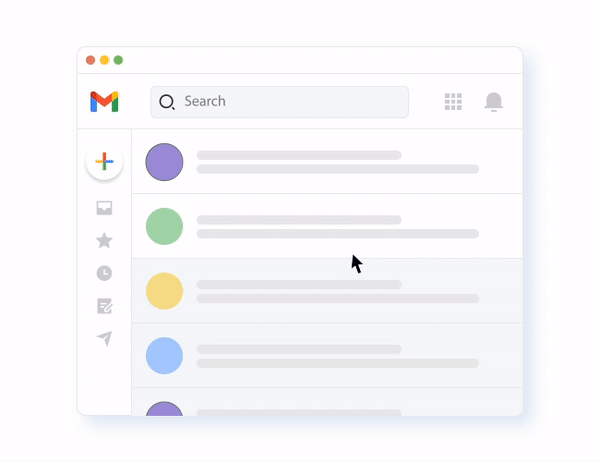 A typical Inbox Commerce Feedback Form to capture shopper sentiment
These awards are more than just accolades. They are recognitions that will significantly boost our brand awareness and growth, especially in the US. You can learn more about our award-winning campaigns and explore the complete list of winners on the MediaPost EIS Awards Winners Page.
At Netcore, we're committed to delivering exceptional results for our clients and pushing the boundaries of what email marketing can achieve. A big thank you! to our clients, partners, and the incredible Netcore team for making these achievements possible. We look forward to more groundbreaking campaigns and continued success in email marketing with Inbox Commerce.
To learn more about Inbox Commerce use cases, download our comprehensive ebook: Lifecycle Marketing within Email: Inbox Commerce.