From leading marketers to enhance the scalability of your marketing efforts
Shoppers today use multiple mediums, channels of communication, and devices to engage with brands online; it has been reported that the average person will use nearly 14 devices and connections in North America by the end of 2023. As a result, having a multichannel marketing strategy is crucial for marketers and category managers who seek to engage customers effectively.
Yet, a recent survey on customer behavior and preferences found that almost 50% of shoppers feel that retailers don't deliver a cohesive multichannel experience. This blog will delve into what multichannel marketing entails and explain why it is no longer optional but a necessity in 2023.
So what is multichannel marketing?
Multichannel marketing involves simultaneously interacting with customers through several marketing channels – including, but not limited to, email, mobile apps, websites, social media, and paid ads. A multichannel marketing strategy enables customers to interact with a brand via their preferred mode of communication.
Why is multichannel marketing important in 2023?
There are several reasons why multichannel marketing is important in 2023:
Customers expect it. Today's consumers are used to interacting with brands across multiple channels. They want to be able to start a conversation on one channel and continue it on another.
It's more effective. When you use a multichannel marketing strategy, you can reach more customers and build stronger relationships with them.
It's more efficient. By using a single platform to manage your multichannel marketing campaigns, you can save time and money.
How to implement a successful multichannel marketing strategy
There are a few key things you need to do to implement a successful multichannel marketing strategy:
Identify your target audience. Who are you trying to reach with your marketing campaigns? Once you know who your target audience is, you can tailor your messages and channels accordingly.
Choose the right channels. Not all channels are created equal. Some channels are better suited for certain types of businesses or audiences. Do some research to find the channels that will be most effective for your business.
Create personalized messages. Customers are more likely to engage with messages that are relevant to them. Use data to personalize your messages so that they resonate with your target audience.
Track and measure your results. It's important to track the results of your multichannel marketing campaigns so that you can see what's working and what's not. This information will help you optimize your campaigns over time.
When executed well, a business's multichannel marketing strategy can:
Increase customer engagement: Marketers can create meaningful conversations with customers across multiple channels. They can customize moments and discussions for each consumer and witness increased conversions.
Improve retention: Multichannel marketing provides a holistic experience across channels that delights customers and improves the overall experience. A superior experience correlates to increased customer loyalty and brand advocacy, increasing retention and lifetime value.
Reduce customer acquisition costs: Customer acquisition costs online have risen significantly over the past two years forcing many marketers to look for more efficient solutions. Marketers can acquire new customers with less reliance on paid social and display ads by consistently engaging with customers across their favorite channels.
Last fall, Netcore surveyed 372 marketing professionals in collaboration with
Ascend 2 to develop "The State of Multichannel Marketing H2 2023" report to understand what separates excellent multichannel marketers from the rest.
What is working in the world of multichannel marketing today?
Trend 1: Email is still running at full throttle!
35% of marketers surveyed said that email is among the top three channels they focus on for business growth. More successful marketers are likelier to focus on email than those classified as less successful.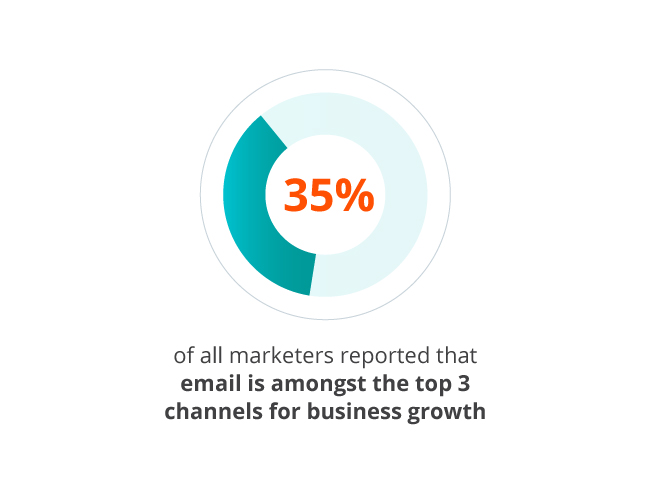 The future of email marketing includes AMP
AMP (Accelerated Mobile Pages) for email is an open framework created by Google that allows marketers to bring website-like user experiences within an email. Marketers can use interactive elements to create product showcases, carousels, accordions, and more, within the inbox. This can be a game-changer in a business's email marketing strategy, as brands can significantly remove friction by reducing user click-throughs with AMP emails.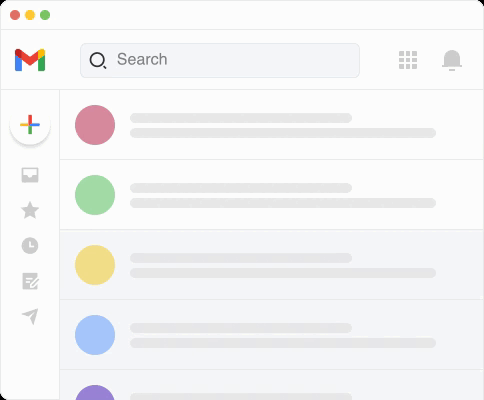 Read this blog to learn why AMP is the future of emails
Trend 2: Social Media is widely used for acquisition
54% of all the marketers surveyed said that social media is the channel that contributes the most to their business growth.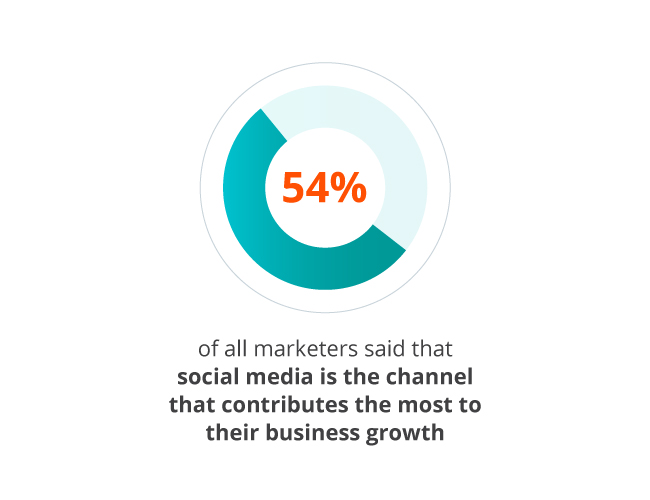 How are the most successful multichannel marketers using social media?
Why is social media so critical for multichannel marketers?
Increasing customer engagement: Marketers can engage in two-way dialogues with customers, gleaning customer insights and feedback while driving deeper customer engagement.
Promoting user-generated content: Marketers can leverage content promoting their products through unofficial brand representatives. This frequently strikes a chord with potential customers, who prefer real-world reviews of products they're evaluating.
Socializing with Gen Z and millennials: 18 to 34-year-olds spend a significant portion of their day online, ready to scroll and buy new products. According to research, 49% of them have already made an online purchase, and 27% plan to do so soon. Brand visibility on social media is well-used for connecting with younger audiences.

What isn't working in the world of multichannel marketing?

Only 23% of all marketing professionals surveyed described their multichannel marketing strategy as very successful or best-in-class.

So what separates the best from the rest?

Measurement

Over 60% of marketers surveyed believe that accurate measurement of their marketing initiatives is crucial in successful multichannel marketing. However, a troubling trend has emerged: 91% of businesses that consider themselves less successful at multichannel marketing lack the technological infrastructure to measure their marketing initiatives thoroughly. In fact, 38% of companies cannot measure their marketing initiatives.

A 360-degree view of the customer

Customer Data Platforms (CDPs) unify all relevant customer data to create an accurate customer profile, providing a single data source for measuring channel attribution accurately. A CDP analyzes and learns data trends in real-time using advanced technologies such as artificial intelligence (AI) and machine learning (ML). CDPs create a unified view of the customer by centralizing all data sources and turning information overload and trends into actionable insights.

To learn more about CDP, visit Netcore

Inadequate resources

Half of the marketers surveyed reported that inadequate budgets and resources are among the top hindrances to successful multichannel marketing. Moreover, less successful marketers reported a 32% higher chance of facing budget constraints.

Why are marketers facing budget issues?

Attribution challenges: Marketers find it challenging to evaluate the performance of individual touch points along a customer's path to purchase. Marketers also struggle to determine which channels and messages impact the most.
Rising costs: Because customer acquisition costs rise, marketers struggle to justify acquiring the same customer at a higher price instead of retaining or upselling to the same customer.
Recession and economic headwinds: The global economy is slowing down, and a recession is on the horizon. Businesses today are preparing for a drop in consumer demand and may not be willing to allocate marketing budgets like they previously did.

Customer engagement platforms

A customer engagement platform (CEP) is a software solution that helps businesses manage their multichannel marketing campaigns. A CEP can help you with tasks such as:
Creating and sending personalized messages
Tracking and measuring the results of your campaigns
Automating your marketing tasks
Managing your customer data
If you're looking to implement a successful multichannel marketing strategy, a CEP can be a valuable tool. There are many different CEPs available, so be sure to choose one that meets the needs of your business.
Conclusion
Multichannel marketing is the future of both B2C and B2B marketing. Multichannel marketing is an essential part of any successful marketing strategy in 2023. By using a variety of channels to reach your target audience, you can create a more personalized and engaging experience for your customers. A customer engagement platform can help you manage your multichannel marketing campaigns more effectively and efficiently. 93% of marketers we surveyed believe that effective multichannel marketing is the primary mode of meeting their strategic and business objectives in the coming years.
77% of the surveyed marketers do not believe their multichannel marketing practices can be considered 'best-in-class.'
So what is it that the less-successful marketers are missing out on?
Are their measurement practices not accurate? Or are their tech stacks disjointed? Are they concentrating on the wrong marketing channels?
Find the answers in "The State of Multichannel Marketing H2 2023" report.
About Netcore
Netcore helps eCommerce and D2C marketers create frictionless shopping experiences. By making each touchpoint highly personalized to each shopper, Netcore drives retention through increased engagement by personalizing search, web, app, email, and beyond.
Headquartered in Mumbai, India, with offices throughout Southeast Asia, Europe, Africa, and the Americas, Netcore serves over 5,000 customers across 40 countries, delivering 1B+ experiences/day; 500M+ emails, 700M+ push notifications, and powers 3% of all North American searches.
The Netcore AI learns from over 25B+ interactions from over 1300+ eCommerce stores. Global brands like Tommy Hilfiger, Jockey, Crocs, Walmart, Disney Hotstar, Jeromes, Express, and Dillards trust Netcore to reimagine shopper experiences, increasing conversions and repeat purchases to achieve high ROI through a consolidated personalization intelligence and activation stack.