WhatsApp has emerged as a powerful tool for businesses to connect with potential customers and drive sales.
With its massive user base and high engagement rates, leveraging WhatsApp can significantly impact lead generation and conversion rates. In this blog, we will explore effective strategies to harness the potential of WhatsApp, helping businesses generate leads and boost sales.
From building a contact database to personalizing communication, providing valuable content, utilizing WhatsApp Business API, offering exclusive deals, leveraging WhatsApp groups, enabling Click-to-Chat, providing excellent customer support, utilizing WhatsApp Status, and tracking results, we will provide a comprehensive guide on how to maximize WhatsApp's sales potential.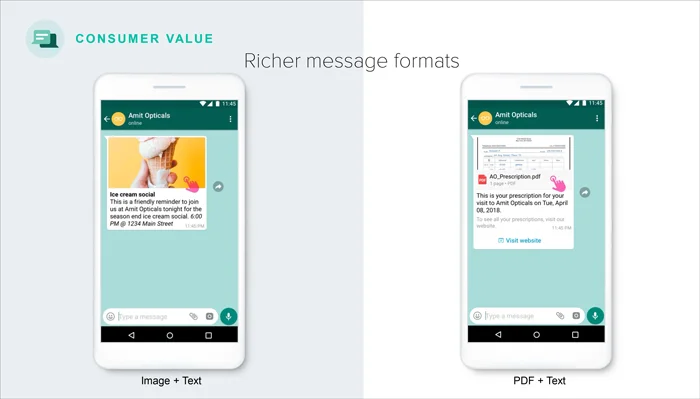 Why WhatsApp Business is Useful for Sales
Did you know that WhatsApp outperforms most other messaging platforms? Nearly 98% of messages sent on WhatsApp are opened. That's a game-changer because you can speed up sales through quick, real-time conversations instead of waiting days for email responses.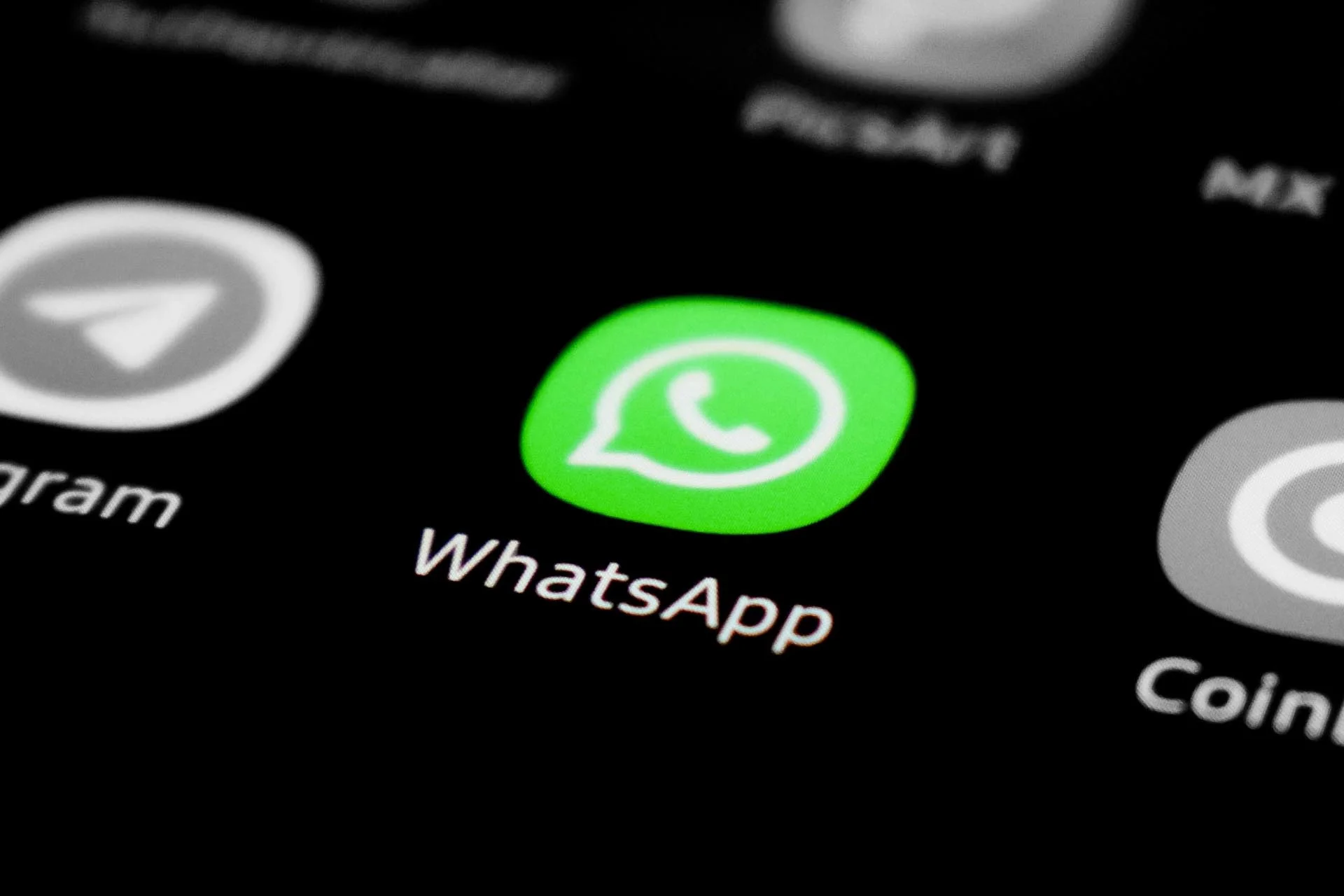 By using WhatsApp for sales, you have the opportunity to generate leads and gather information more rapidly. Plus, it's a great tool to foster and strengthen relationships with your customers. It offers a more personal and engaging touch compared to email, which can sometimes feel a bit too formal and uninspiring.
Therefore, if you're looking to ramp up your sales, think about integrating WhatsApp into your customer interactions. It's user-friendly, informal, and a great tool for cultivating stronger customer relationships. Below, you'll find 9 strategies on how you can leverage WhatsApp to enhance your sales performance.
Advantages of Using WhatsApp for Lead Generation
WhatsApp stands as an incredibly engaging messaging channel that businesses leverage to connect with their target audience and foster relationships through relaxed conversations. With billions of messages exchanged daily, WhatsApp offers an expansive customer base, particularly in regions where the platform enjoys significant popularity.
Compared to conventional channels like email and webchat, WhatsApp emerges as a superior platform for lead generation by effectively addressing common challenges encountered through these channels.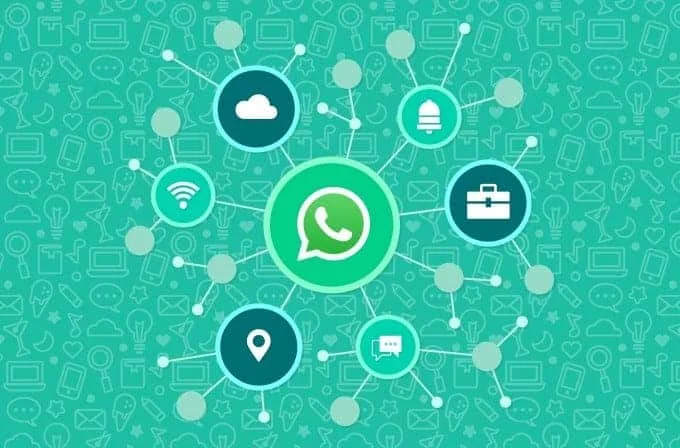 For instance, emails often find themselves lost in spam folders, buried amidst unopened messages, and require an extended period to cultivate relationships due to their formal nature.
Meanwhile, traditional webchat carries the risk of losing potential leads since website visitors can remain anonymous, and both parties must be simultaneously available for communication to occur.
With WhatsApp, businesses can effortlessly capture lead information, such as name and phone number, when leads initiate conversations through WhatsApp webchat or the WhatsApp App. This approach offers enhanced visibility, as people are more inclined to check WhatsApp compared to email.
Moreover, WhatsApp provides both businesses and customers with the flexibility to engage in conversations at their convenience. By eliminating the time-consuming formalities of traditional communication, businesses can expedite lead progression and boost conversion rates.
What's even better is that, as a part of the Meta family, WhatsApp allows businesses to seamlessly link their Facebook Page and Instagram accounts to WhatsApp. This integration empowers businesses to direct traffic from these popular social media platforms to WhatsApp, further expanding their reach.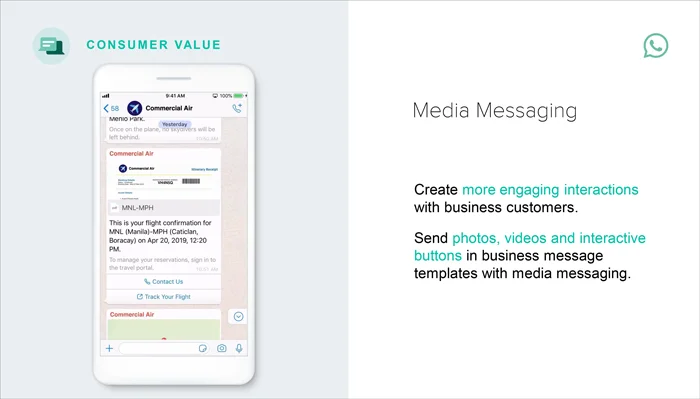 Additionally, WhatsApp offers a range of tools like chat links, QR codes, and more, which prove invaluable for generating inbound leads and facilitating efficient communication with potential customers.
However, before diving into utilizing these WhatsApp lead generation tools, it's essential to familiarize yourself with the rules and guidelines outlined by WhatsApp Business App and API for lead generation.
Elevate Your Game: 9 Ways to Conquer WhatsApp Sales
1. Make the Most of the WhatsApp Catalog
Boost your sales by taking advantage of WhatsApp's catalog feature. By showcasing your products with images, prices, and other vital details, you'll find it much easier to attract your target audience and enhance your sales. It's a straightforward and effective approach.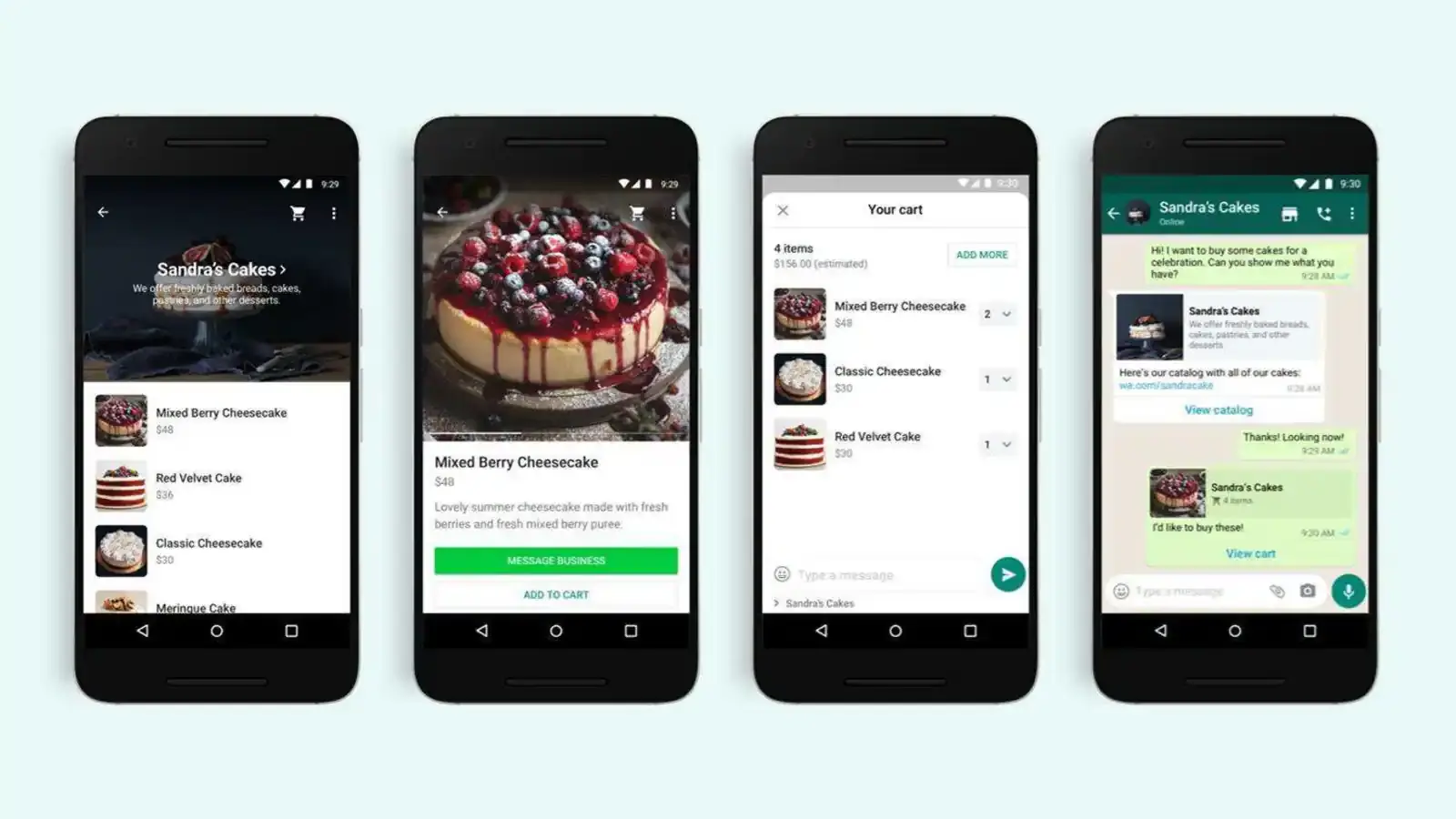 Think of WhatsApp's catalog as your personal mobile showcase where customers can explore your offerings. This eliminates the need to constantly send customers individual product photos and details. Plus, it's far more convenient, saving your customers from waiting on responses from your team, especially if you're not leveraging WhatsApp automation.
Additionally, the WhatsApp catalog aids customers in getting a clearer picture of your products, which enhances their overall experience and makes them feel valued. Therefore, it's a wise move to leverage this beneficial feature when it comes to WhatsApp sales and marketing.
2. Tap into WhatsApp Chat Links for Greater Engagement
To elevate your sales efforts on WhatsApp, a crucial first step is to make it simple for customers to locate you. But, there's a little hurdle – WhatsApp doesn't provide a feature for users to search for businesses directly in the app. This is where creative solutions come into play.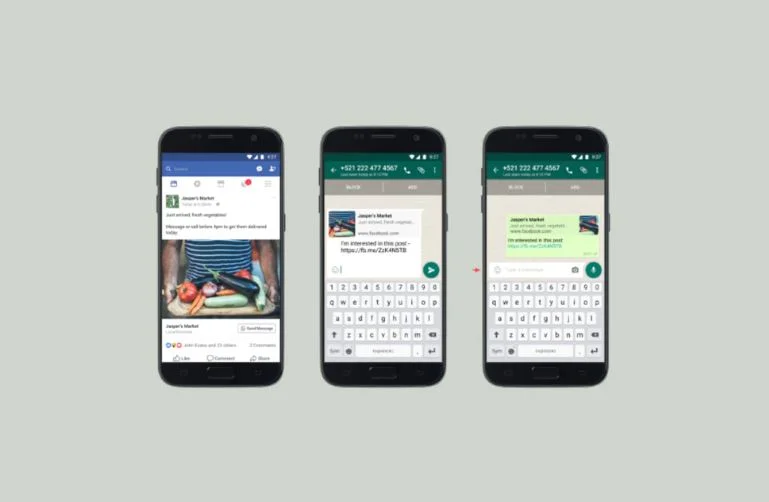 The key is to leverage WhatsApp Click-to-Chat links! These handy links guide your customers straight to a chat with your business on WhatsApp. If they're on a mobile device, it opens the app, and if they're on a desktop or laptop, it takes them to WhatsApp Web. It's that simple and effective.
These links can simplify the process, helping you to engage with customers swiftly and effortlessly.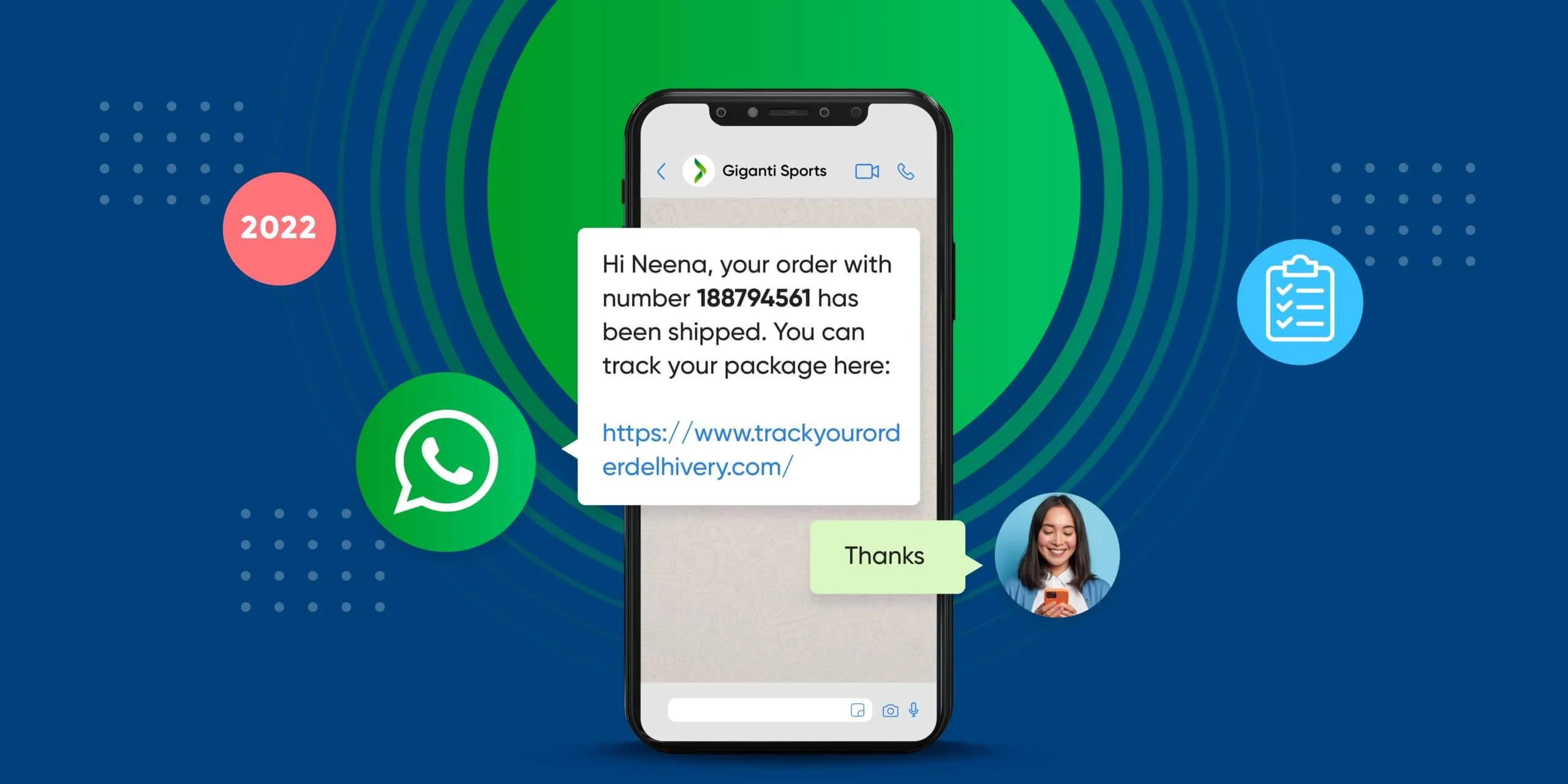 3. Leverage Click-to-WhatsApp Ads to boost your WhatsApp Sales Efforts
While WhatsApp chat links alone might not catapult your sales, they can become a potent tool for enhancing your WhatsApp marketing strategy when paired with Facebook and Instagram ads.
By creating click-to-chat campaigns on Facebook and Instagram, you allow users to initiate a conversation with your business on WhatsApp right from the ad itself. It's a seamless blend of social media marketing and instant messaging that can work wonders for your brand.
Leverage your existing Facebook and Instagram followers to create targeted ads that directly link to your WhatsApp chat. This strategy makes it a breeze for potential customers to inquire, discover more about your products, and even make purchases.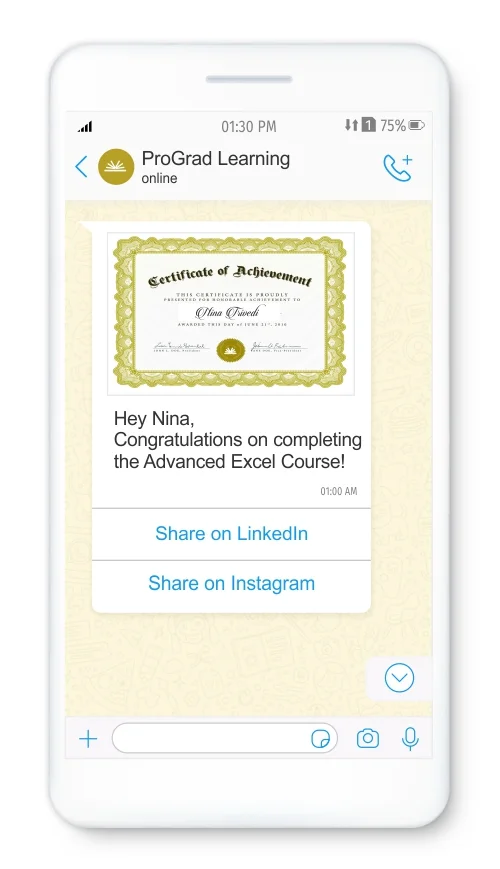 Click-to-WhatsApp ads prove to be a highly effective method for ramping up both engagement and sales. They offer a smooth customer experience and remove any hurdles that could prevent customers from interacting with your business. So, think about integrating these click-to-WhatsApp ads into your marketing plan for a sales boost and business growth.
Moreover, a notable perk of Click-to-WhatsApp Ads is that you can chat with your customers for up to 72 hours, completely free of charge.
4. Explore WhatsApp Broadcast
WhatsApp marketing messages are a fantastic way to spread the word about your campaigns and keep customers informed about exciting sales. With WhatsApp broadcast messages, you can specifically target those who have opted-in, ensuring that your messages reach individuals genuinely interested in what you have to offer. This significantly increases the chances of converting leads into sales.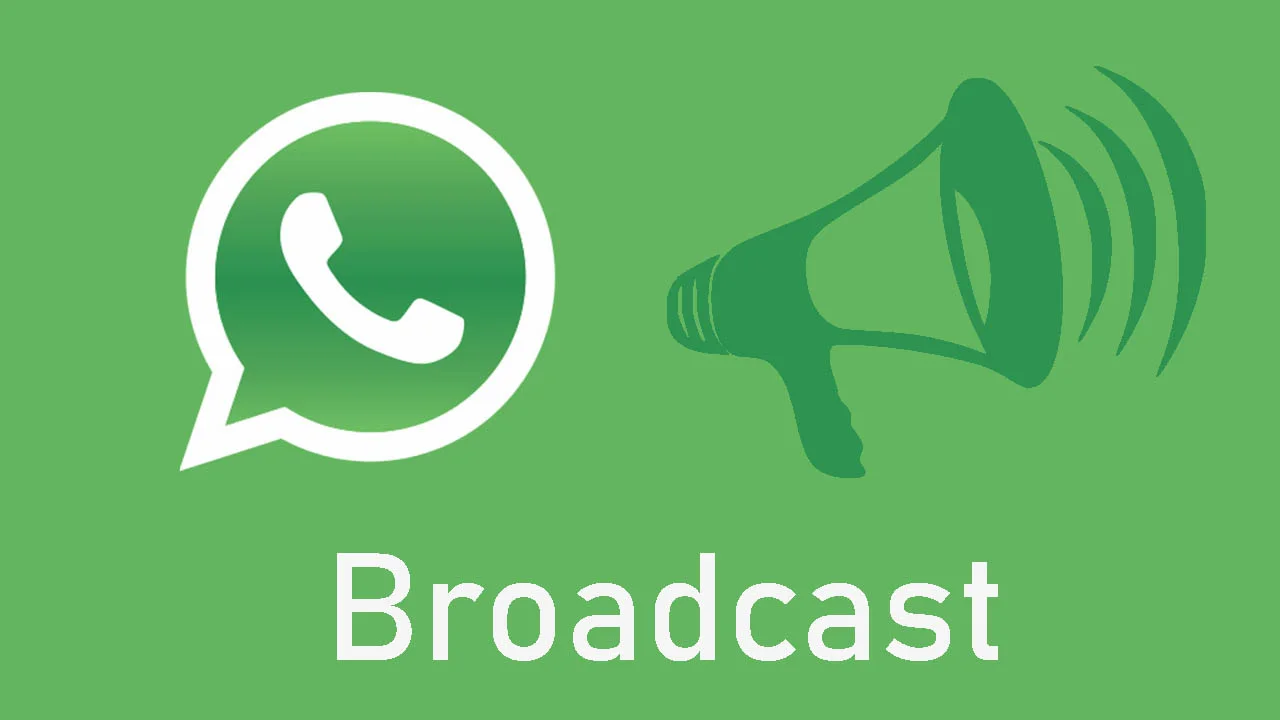 Here's the best part: when implementing bulk WhatsApp marketing strategies, you can utilize notification templates with handy Call-to-Action (CTA) buttons. These buttons can seamlessly direct customers straight to your website's product pages, simplifying their purchasing journey.
5. Check Out WhatsApp Chat Widgets
Skyrocket your sales by harnessing the power of live consultations through WhatsApp Live Chat Widgets. These nifty widgets can be strategically deployed to elevate your website's sales performance. By engaging users in real-time conversations, you can entice them to make purchases through personalized offers, expert advice, and tailored guidance in selecting the best options available. It's all about creating a seamless and personalized shopping experience
To foster increased interactions, you have the ability to configure chat triggers that automatically open the chat window when visitors are on the verge of leaving or after a specific duration on the page. The goal is to ensure a seamless connection and provide prompt assistance to your valued customers. Making it effortless for them to reach out and receive support is key.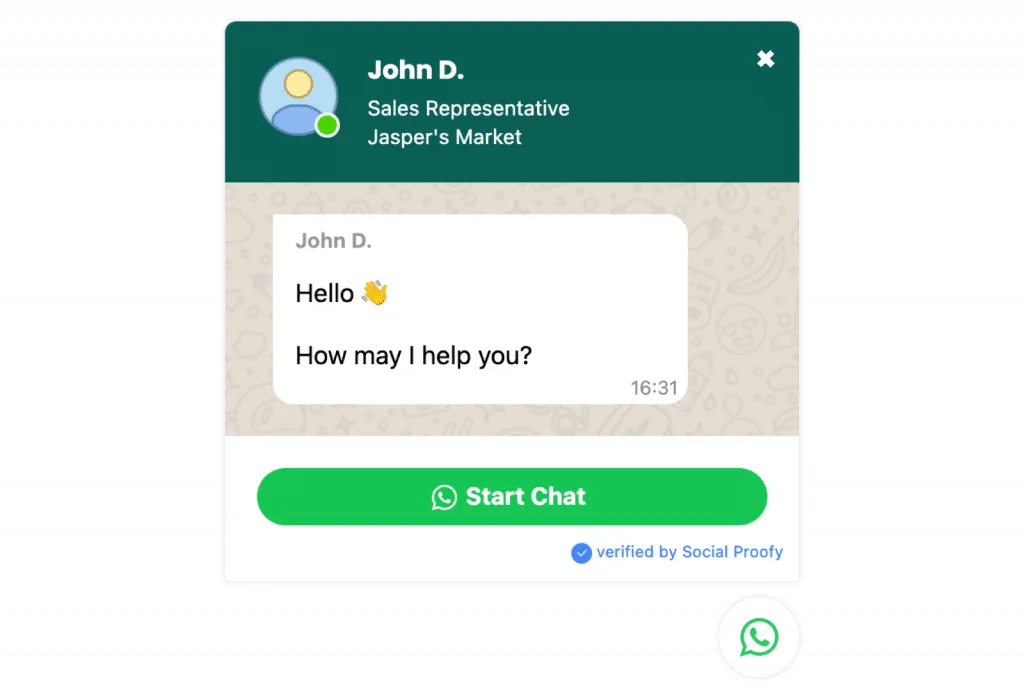 6. Share meaningful content via WhatsApp
Deliver continuous value to your customers through WhatsApp marketing messages, even before they make a purchase. This strategy allows you to position yourself as an industry expert, establish authority, genuinely care for your customers, and cultivate a higher level of trust in both you and your business.
In addition, with the implementation of bulk WhatsApp marketing strategies, this approach ensures that your brand remains at the forefront of customers' minds.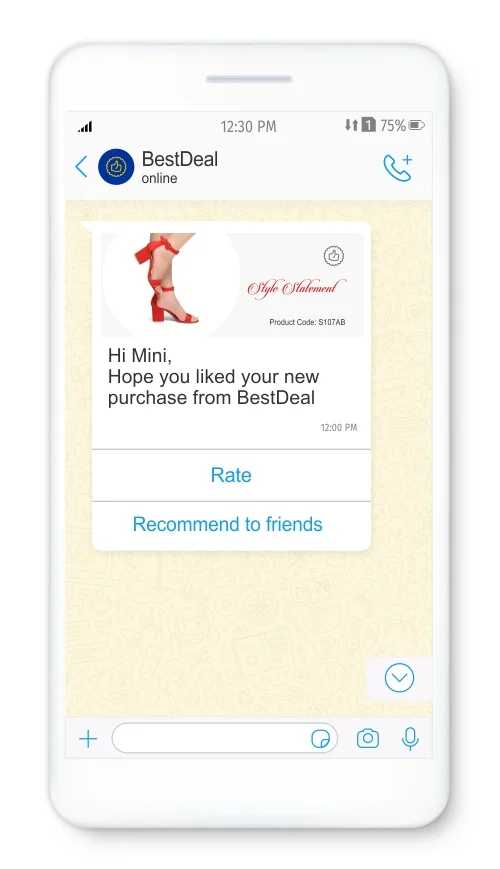 So, when they need a product or service that aligns with what you offer, your brand will be the first that pops into their heads. As a result, your chances of closing the sale successfully are greatly amplified.
7. Setup Auto-Replies
Neglecting to harness the power of WhatsApp Sales automation can hamper your sales potential in today's fast-paced world, where customers anticipate swift resolutions. The good news is that with just a few taps, you can configure automated replies in WhatsApp, empowering your team to address customer queries promptly and effortlessly.
This streamlined communication approach not only saves time but also makes clients feel prioritized and appreciated. By embracing WhatsApp Sales automation, you can exceed customer expectations, streamline the sales process, and cultivate robust customer relationships.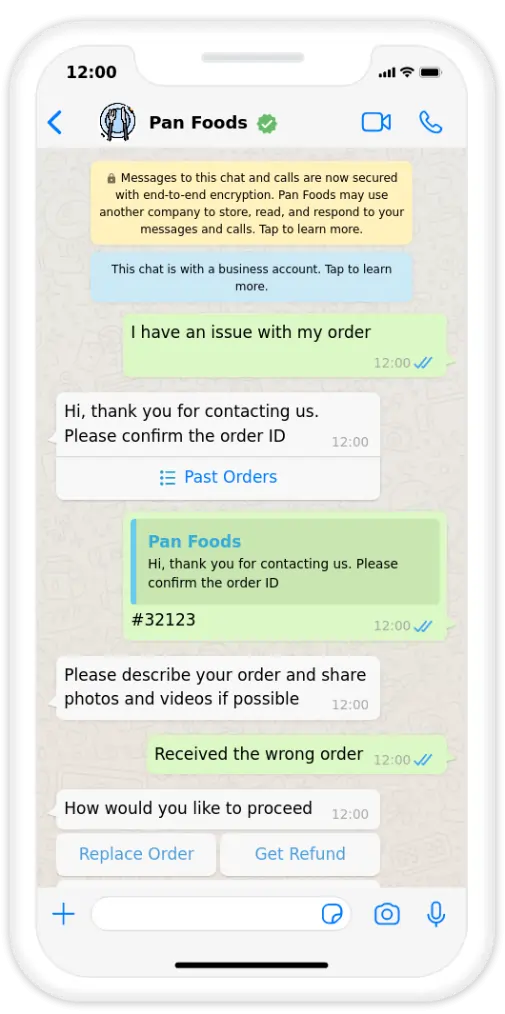 8. Setup Integrations
If your current sales CRM lacks robust support for the WhatsApp API, building a custom integration can be a costly endeavor. Instead, why not explore the option of integrating your existing CRM with a WhatsApp API to efficiently jumpstart your WhatsApp sales initiatives?
By integrating a sales CRM with a WhatsApp API, you unlock a plethora of opportunities for WhatsApp Sales. One notable advantage is the ability for salespeople to create deal records directly within the CRM system effortlessly.
This seamless integration optimizes your sales process and boosts productivity significantly. Leveraging WhatsApp Sales through CRM integration facilitates seamless and effective customer communication, empowering your sales team to maximize their efforts and drive superior results.
9. Leverage WhatsApp QR Codes
Thanks to WhatsApp QR codes, connecting with your business has never been easier. These virtual entryways provide a seamless way for potential customers to initiate a chat with you.
Gone are the days of adding business WhatsApp numbers to contacts for starting a conversation. With QR codes, all your audience needs to do is scan and presto! They can effortlessly engage with you, eliminating any hassle.
By incorporating WhatsApp QR codes into your promotional materials, you create a simple and efficient means of communication. It's about making interactions smooth and hassle-free for your valued audience.
Manage Leads with WhatsApp API Connected to Netcore Cloud
With the customer conversation management software offered by Netcore Cloud, you can effortlessly consolidate all your business communication channels into one convenient omnichannel inbox.
This powerful tool empowers you to leverage WhatsApp Business with multiple users and access a suite of features designed to streamline your workflow. From organizing WhatsApp leads to automating conversations and collaborating with team members for seamless assistance, Netcore Cloud has got you covered.
What's even more exciting is that Netcore fully supports all the features offered by the WhatsApp API. This includes the ability to send broadcasts, utilize push notifications, set up interactive messages, and much more. With Netcore, you can unlock the full potential of WhatsApp Business and take your customer communication to new heights.
Conclusion
WhatsApp presents immense opportunities for businesses to generate leads and skyrocket conversion rates. By creating a robust contact database, personalizing communication, delivering valuable content, leveraging the WhatsApp Business API, offering exclusive deals, utilizing WhatsApp groups, enabling Click-to-Chat, providing stellar customer support, leveraging WhatsApp Status, and tracking results, businesses can unlock the full sales potential of this platform.
It's crucial always to prioritize privacy regulations and obtain proper consent before reaching out to individuals on WhatsApp. By nurturing strong customer relationships, delivering value, and providing exceptional service, businesses can harness the true power of WhatsApp, driving sales and achieving remarkable business growth.
In summary, leveraging WhatsApp as a platform to showcase and sell your products is an incredibly efficient way to connect with potential customers and expand your business's reach. By developing a well-crafted WhatsApp commerce strategy and capitalizing on the interactive features available on the app, you can tap into an extensive pool of prospects, broaden your audience base, and ultimately boost your revenues.