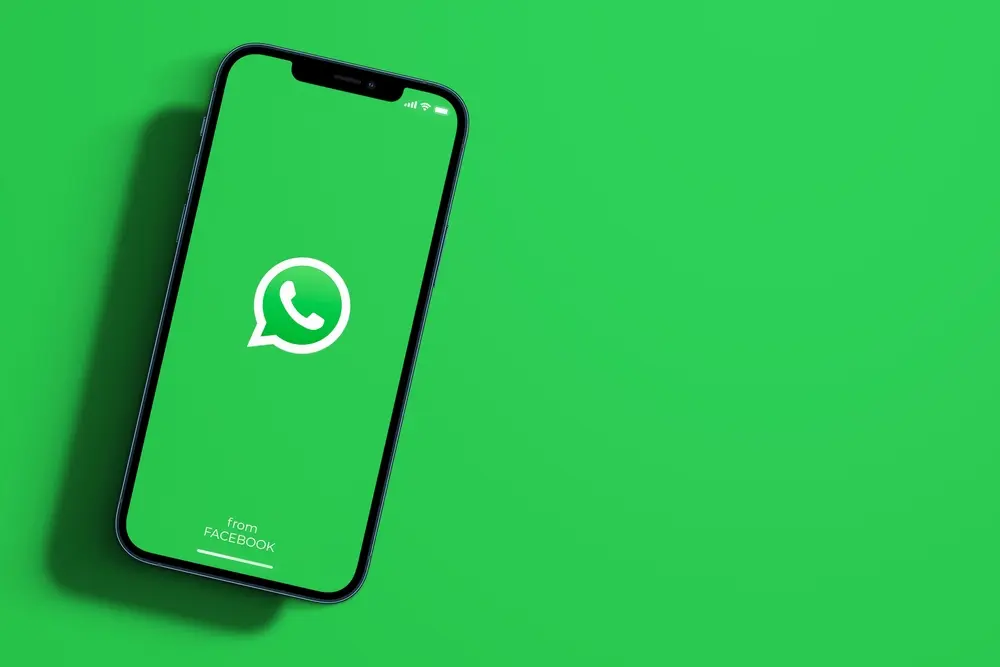 There are a plethora of options providing the best whatsapp marketing tools for businesses.
WhatsApp, the world's second most popular platform after Facebook, has become a valuable tool for marketers to leverage its extensive reach and user-friendly features for effective marketing communications.
Businesses that have embraced WhatsApp for marketing have come to recognize the significance of utilizing WhatsApp marketing tools.
These tools offer valuable capabilities that enable businesses to effectively reach a broader customer base and provide prompt responses, making the marketing process much smoother and more efficient.
No doubt this marketing method has a super high success rate! The creative ways brands can use WhatsApp for their marketing campaigns are endless.
It's all about thinking outside the box and making a real impact on your audience.
What are WhatsApp marketing tools?
These are powerful tools that let you send bulk messages to your customers on WhatsApp effortlessly.
With this tool, you can run your entire WhatsApp marketing strategy without the need to save their contact details individually.
It's like having a secret weapon that helps you reach and engage with your customers on a whole new level. Say goodbye to manual efforts.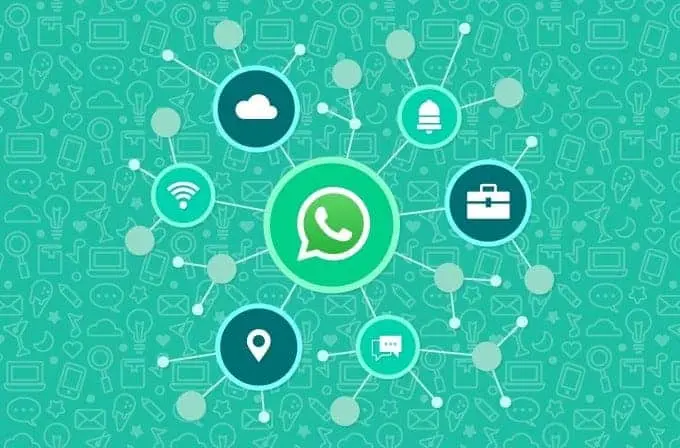 You can create and send captivating messages filled with text, images, documents, and videos. It's like having a magic wand that brings your marketing messages to life!
And the best part?
You can automate these messages, ensuring they are delivered at just the right time to keep your customers engaged and excited.
Brands are leveraging these tools to make a lasting impression on their prospects. They're using these tools to seamlessly attract a multitude of potential customers, engage with them directly on WhatsApp, showcase product catalogs, process orders, and even provide top-notch customer service.
It's all about optimizing your sales strategies to maximize profits and take your business to new heights.
The benefits of using WhatsApp marketing software
WhatsApp marketing software is your ultimate ally when it comes to building customer loyalty and connecting with potential consumers.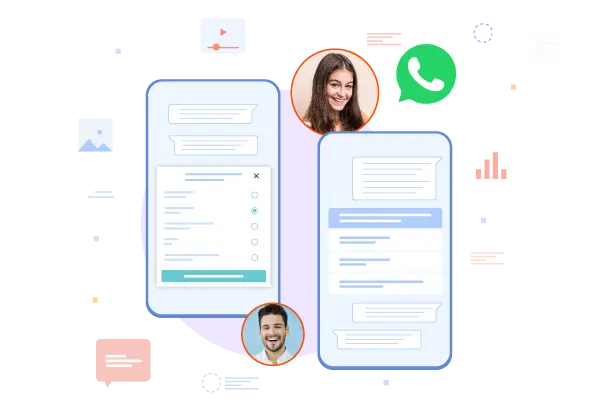 It lets you easily send bulk WhatsApp messages, share captivating images and videos, and even express yourself with unlimited characters.
Remember, sometimes a picture or video can convey a message better than a thousand words!
1. Boosted customer engagement
Consumer engagement has evolved as businesses get more innovative in attracting and retaining customers.
It used to be enough to offer great products or services, but now we know that engagement plays a crucial role in influencing purchase decisions.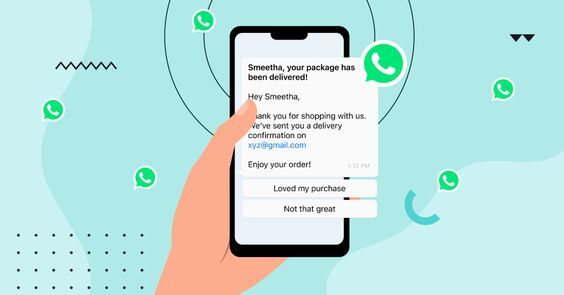 Data and analytics show us that actively engaging with customers is key to business success.
WhatsApp marketing software makes it easier to organize and automate messages and inquiries, ensuring faster response times.
Plus, you can spice up your communication by using different media formats that catch your customers' attention.
From text messages to videos, images, PDFs, GIFs, and even voice recordings, there are plenty of options to engage your audience in unique and diverse ways.
2. Better brand positioning
In today's competitive market, simply being "different" from your competitors is not enough. Brand positioning plays a crucial role in setting your company apart and allowing it to stand out.
It enables your brand to communicate its unique value, increase brand awareness, and support pricing strategies, all of which directly impact your bottom line.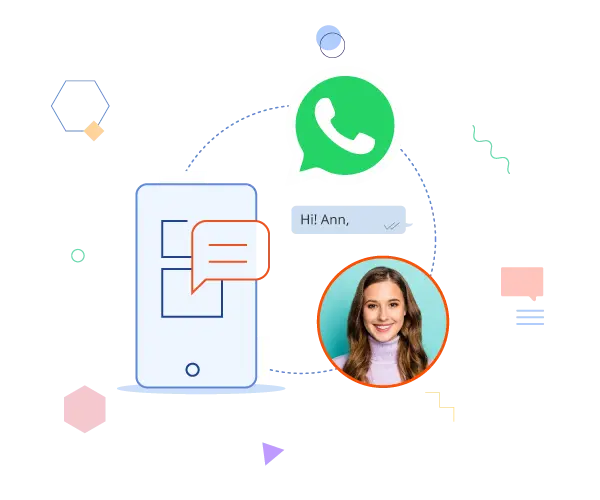 WhatsApp marketing software offers a powerful tool to enhance your brand positioning through personalized messaging.
It enables businesses to send customized promotions and updates directly to their customers.
With features like push notifications, group chats, and broadcast lists, WhatsApp Business empowers you to foster stronger customer loyalty and engagement.
3. Build internal teams
To supercharge your communication, why not create WhatsApp groups to discuss everything from new hires and job transitions to work deadlines and meeting schedules?
With this app, everyone in your team, from managers to employees, can easily share information and stay connected.
These WhatsApp groups are perfect for brainstorming, problem-solving, and fostering a strong team spirit, ultimately driving significant growth for your company.
With WhatsApp, you can easily connect and communicate with your team members in a more effective way.
Whether it's a quick update on a specific project or a motivational message to keep everyone in high spirits, WhatsApp makes it simple to stay connected.
Engaging with your team members not only fosters a sense of camaraderie but also allows for swift problem-solving and finding the best solutions together.
9 WhatsApp marketing tools for your business in 2023
1) Twilio
Twilio is like the superhero of communication platforms! It offers all sorts of awesome tools and APIs for businesses to create top-notch communication solutions.
With Twilio, you can add cool features like voice calls, text messaging, and even video chats to your own apps.
It's all about giving your customers a personalized and seamless experience. Here's some of the cool stuff you can do with Twilio:
PROGRAMMABLE VOICE:
Build voice communication capabilities into your applications, allowing users to make and receive phone calls.
PROGRAMMABLE MESSAGING:
Send and receive SMS, MMS, and chat messages within your applications for seamless text-based communication.
PROGRAMMABLE FAX:
Integrate fax capabilities, enabling your applications to send and receive faxes digitally.
PROGRAMMABLE VIDEO:
Enable real-time video communication and collaboration features within your applications.
TWILIO STUDIO:
Design and deploy interactive voice and messaging flows without the need for extensive coding.
TASK ROUTER
Create and manage flexible task routing workflows, ensuring efficient distribution of tasks to the right resources.
PROGRAMMABLE WIRELESS:
Connect and manage IoT devices using cellular connectivity and communication capabilities.
2) Netcore Cloud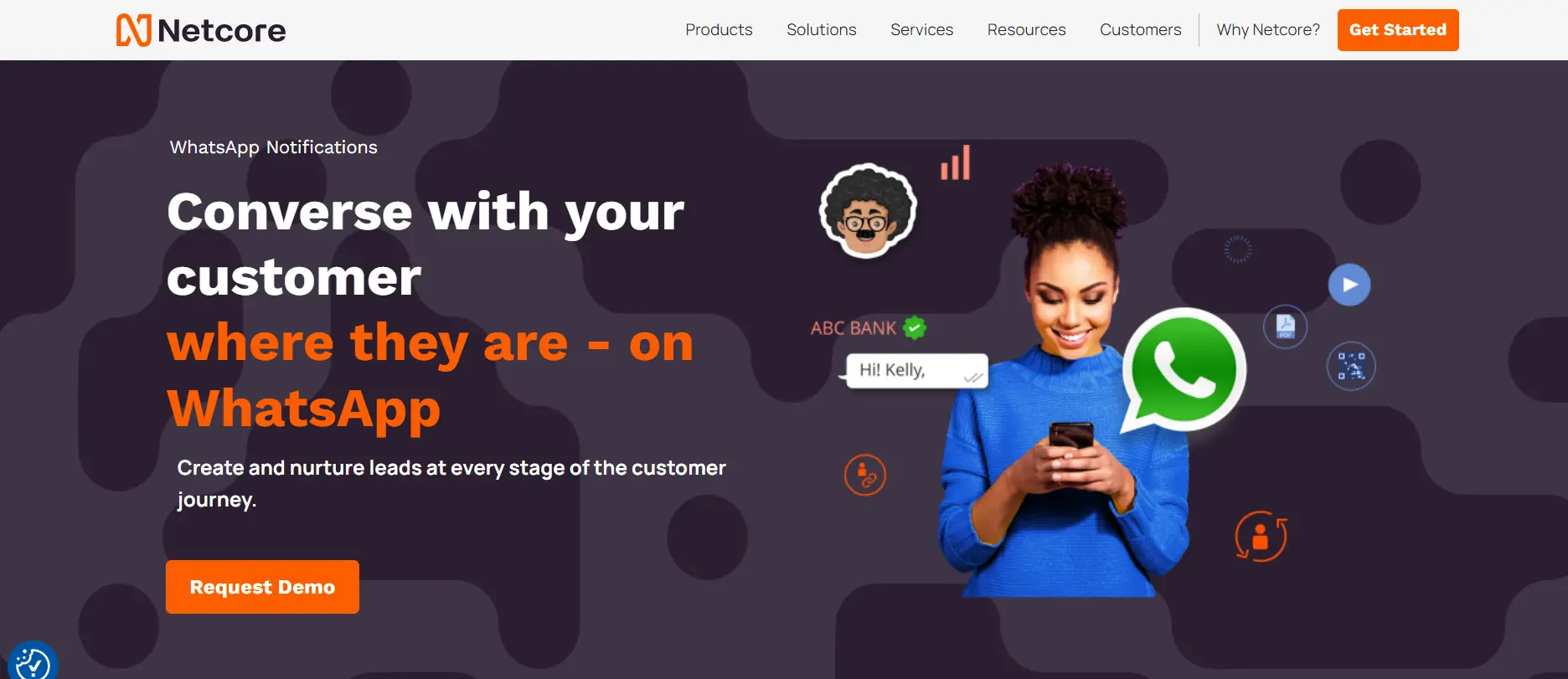 Netcore Cloud WhatsApp tool is like a super cool platform that lets businesses use WhatsApp to reach and engage with their customers.
It's packed with all sorts of awesome features that make connecting with customers on WhatsApp super easy and effective.
Check out these cool things you can do with the Netcore Cloud WhatsApp tool:
WHATSAPP BUSINESS API INTEGRATION:
Netcore Cloud seamlessly integrates with the WhatsApp Business API, enabling businesses to communicate with their customers using WhatsApp's secure and reliable infrastructure.
AUTOMATION AND CAMPAIGNS:
Automate your WhatsApp campaigns with Netcore Cloud. Set up personalized workflows, send automated messages based on triggers, and create targeted campaigns to deliver the right message at the right time.
TWO-WAY CONVERSATIONS:
Engage in two-way conversations with your customers through Netcore Cloud's WhatsApp tool. Respond to customer queries, provide support, and build meaningful relationships.
MULTIMEDIA SUPPORT:
Enhance your WhatsApp messages with multimedia content. Netcore Cloud supports images, videos, and documents, allowing you to create visually appealing and engaging messages for your customers.
PERSONALIZATION AND SEGMENTATION:
Leverage the power of personalization and segmentation to deliver tailored messages. Netcore Cloud enables businesses to segment their audience based on various criteria and personalize their WhatsApp messages accordingly.
ANALYTICS AND REPORTING:
Gain valuable insights into the performance of your WhatsApp campaigns with Netcore Cloud's robust analytics and reporting features. Track delivery rates, open rates, and engagement metrics to measure the effectiveness of your messaging strategies.
COMPLIANCE AND SECURITY:
Netcore Cloud ensures compliance with WhatsApp's policies and guidelines, providing a secure and reliable platform for businesses to communicate with their customers. Rest assured that your data and customer interactions are protected.
3) Zendesk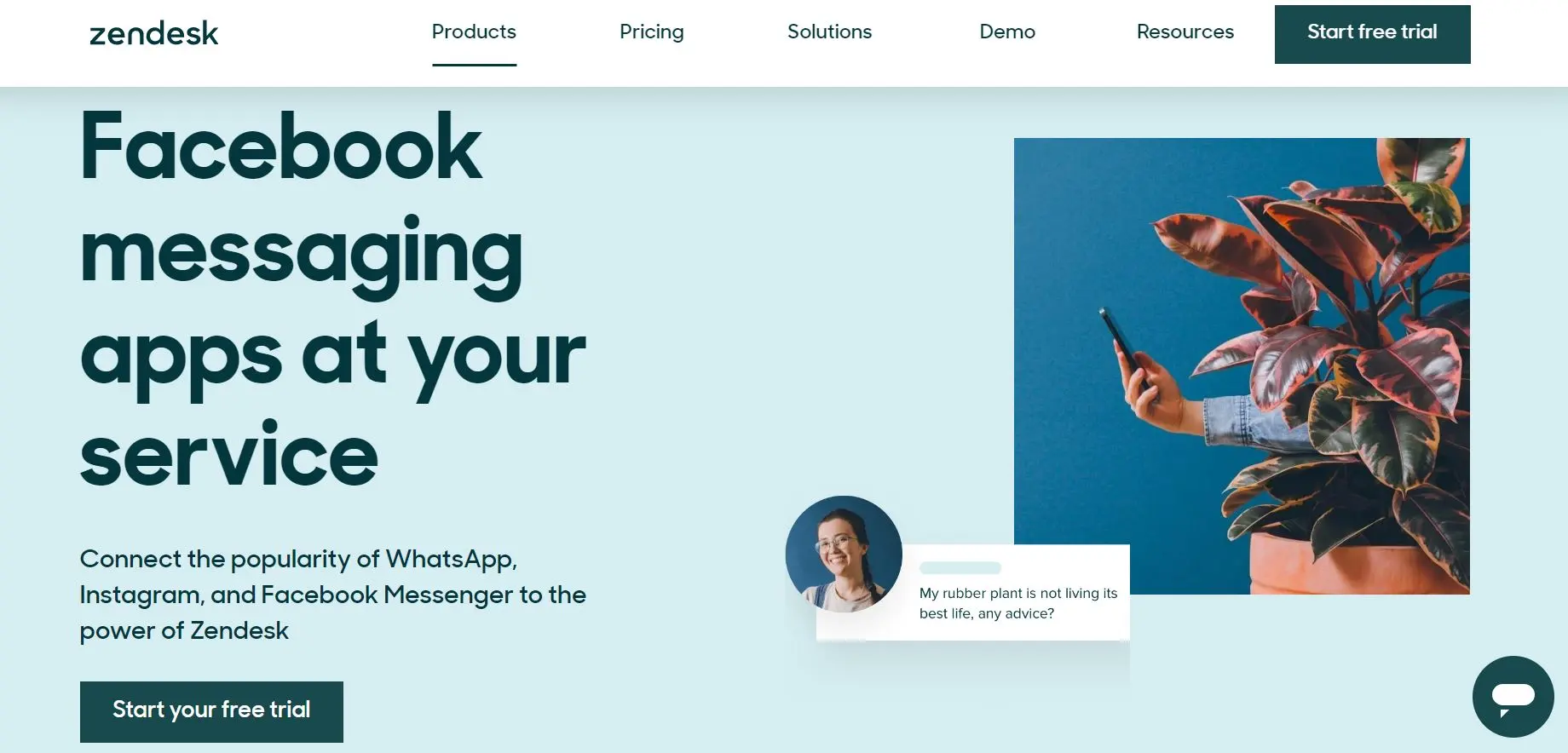 Zendesk Messaging is a versatile customer communication tool that allows businesses to engage with their customers across various messaging channels, such as WhatsApp, Facebook Messenger, and more.
It offers a range of features and functionalities to streamline customer conversations and provide seamless omnichannel support.
OMNICHANNEL SUPPORT:
Engage with customers on their preferred messaging channels, including WhatsApp, Facebook Messenger, and more.
AUTOMATION:
Automate routine tasks and responses using chatbots, improving response times and providing instant assistance.
CONVERSATION HISTORY:
Maintain a unified view of customer conversations across channels, ensuring continuity and context in support.
ANALYTICS:
Gain insights into customer messaging interactions, agent performance, and overall customer satisfaction.
AGENT COLLABORATION:
Enable agents to collaborate internally, share information, and transfer conversations seamlessly within the platform.
4) Wati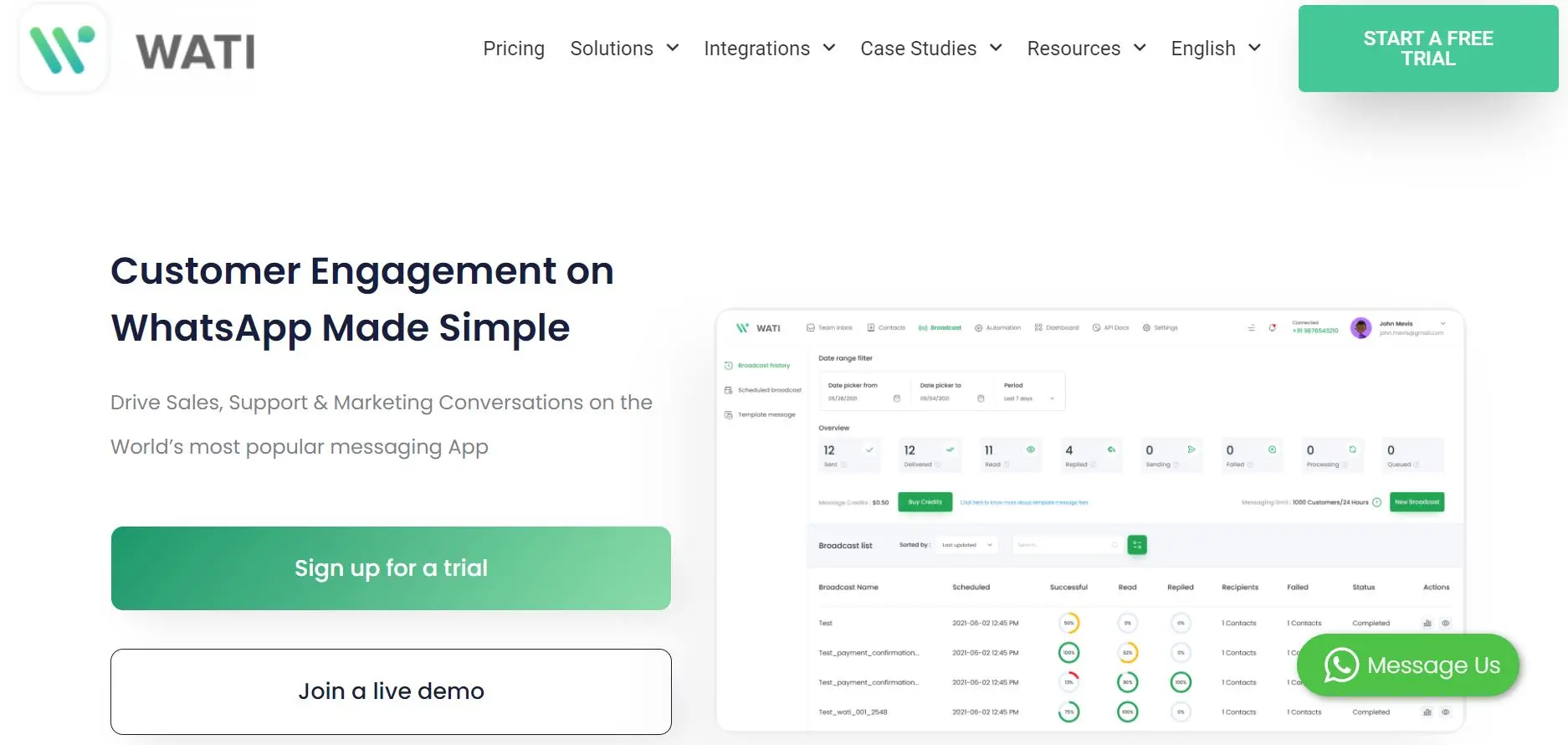 WATI is another super cool communication platform that's all about WhatsApp! It's growing fast and uses WhatsApp APIs to help businesses with their marketing and advertising efforts.
With WATI, businesses can make their customers happy, create personalized marketing campaigns, and bring all their teams together for awesome customer engagement.
Here are the key features.
CONVERSATION CHANNELS:
Create WhatsApp conversation channels to make sure you catch all those potential leads and never miss out on any opportunities.
INSTANT MESSAGING WITH CUSTOMERS:
Businesses can start a conversation with their leads as soon as they sign up on the platform.
RE-TARGETING:
If your customers go quiet after the initial chat, spice things up with a WhatsApp marketing campaign to re-ignite their interest and keep the conversation going.
PERSONALIZATION:
Effortlessly send a bunch of personalized WhatsApp messages in one go, reaching your audience at scale.
Revive those abandoned carts by implementing WhatsApp marketing strategies that deliver personalized notifications to bring customers back to complete their purchases.
USER-FRIENDLY INTERFACE:
Designed with growing businesses in mind, our platform offers a user-friendly drag-and-drop interface, making it incredibly simple to implement without any coding knowledge required.
CRM INTEGRATIONS:
Integrate WhatsApp with the CRM, Google Sheets, and various other tools.
5) Whatso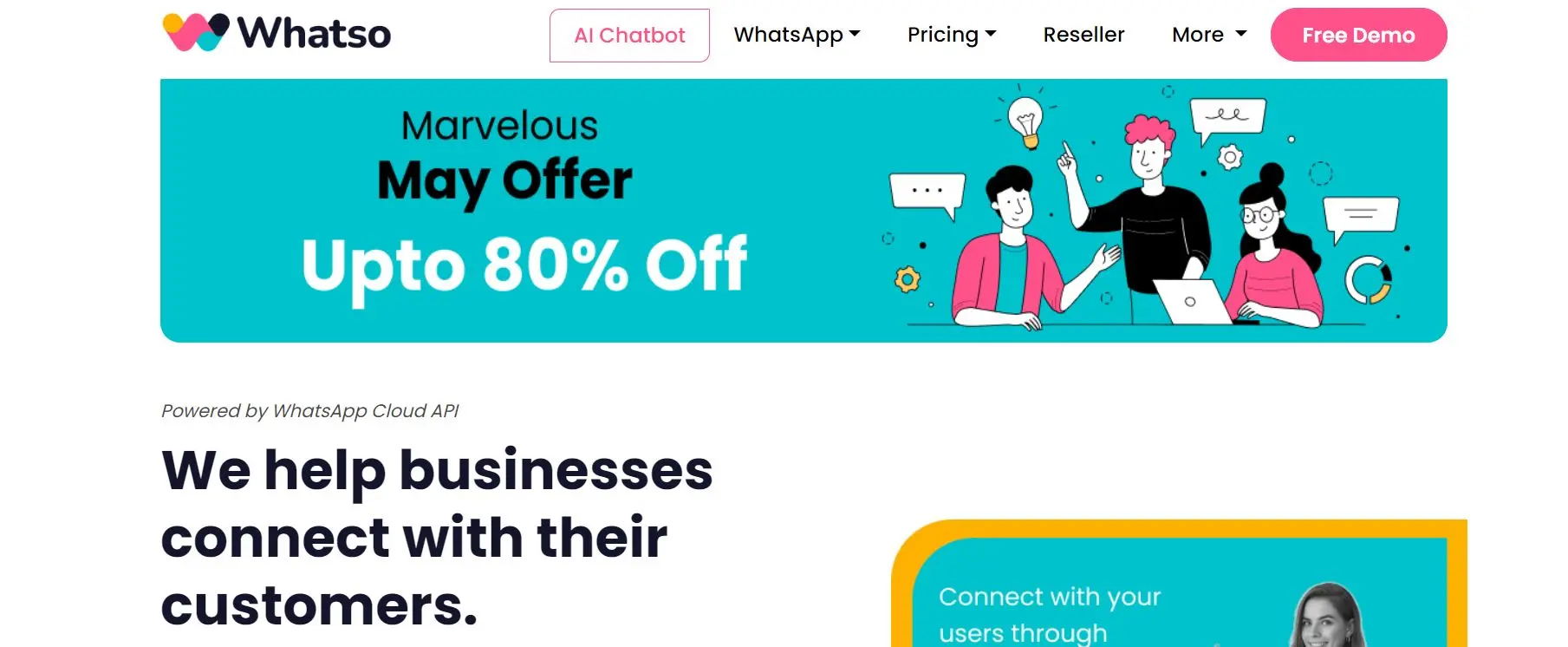 Whatso is like the superhero of WhatsApp marketing tools, here to save the day for businesses! It's all about connecting with your customers and getting them hyped up.
With Whatso, you can tap into the awesomeness of WhatsApp, sending tons of messages to your peeps all at once and automating your marketing game.
Check out these cool features and what Whatso is all about:
BULK MESSAGING:
Blast personalized messages to all your customers at once. No more wasting time typing the same thing over and over again!
AUTOMATION AND SCHEDULING:
Set it and forget it! Schedule your messages and automate replies so you can focus on other important stuff while Whatso does the work for you.
CONTACT MANAGEMENT:
Keep your contacts organized like a boss. Import and manage your customer list with ease and target specific groups for more personalized messaging.
MULTIMEDIA SUPPORT:
Get creative with your content! Send images, videos, and even documents to make your messages pop and grab your audience's attention.
ANALYTICS AND REPORTING:
Get the inside scoop on your campaign's performance. Track delivery rates, open rates, and clicks to see how your messages are resonating with your audience.
COMPLIANCE AND SECURITY:
Whatso has got your back when it comes to playing by the rules. Stay compliant with WhatsApp policies and rest easy knowing your customer data is secure.
6) NovoChat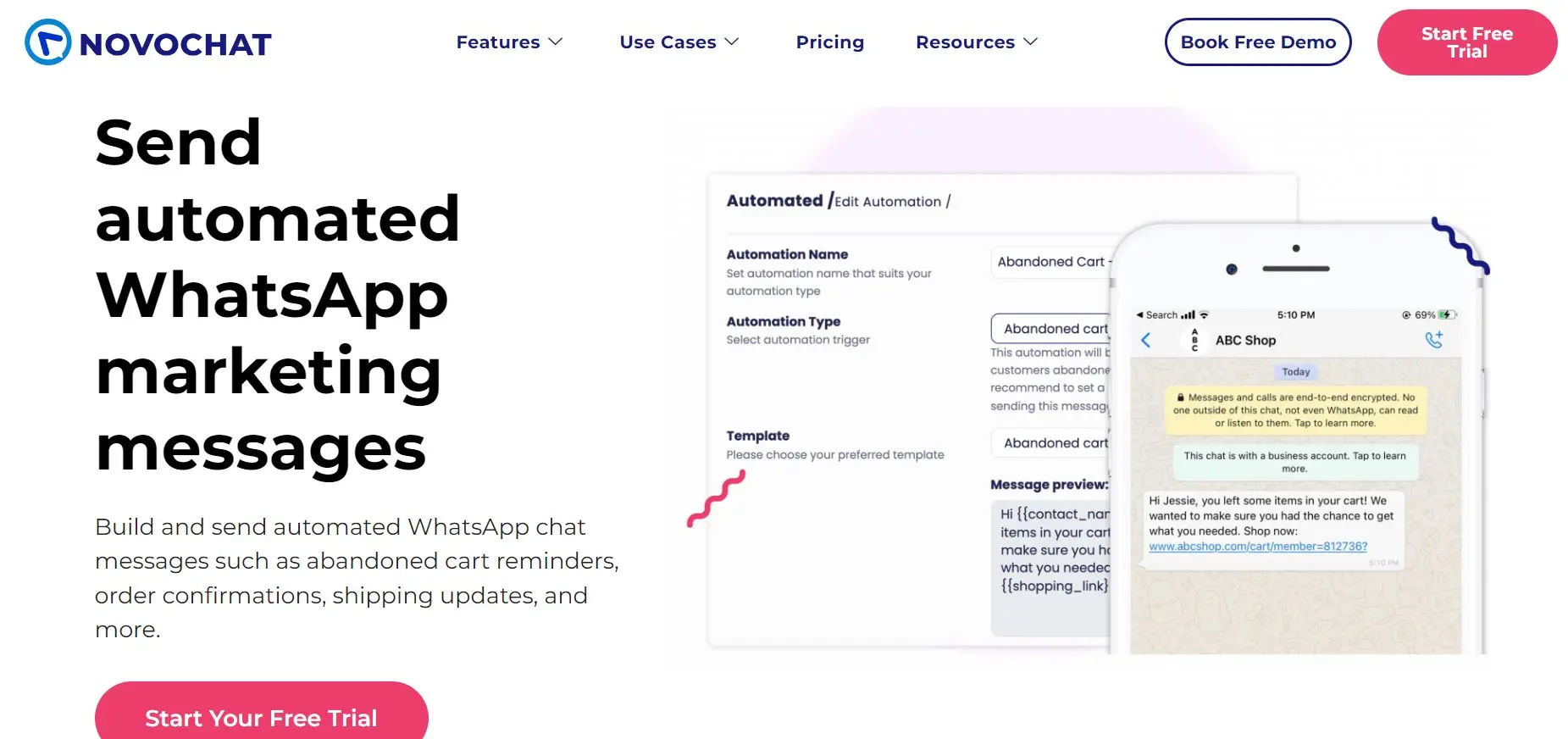 NovoChat is a fantastic tool that brings your customer communication to the next level.
It offers a range of features and functionalities to help businesses engage with their customers effectively and provide exceptional support.
Say goodbye to scattered conversations and hello to streamlined interactions! Here are some key highlights:
MULTI-CHANNEL SUPPORT:
Novochat allows you to centralize customer conversations from various channels like email, chat, social media, and more. No more juggling between different platforms!
LIVE CHAT:
Engage with your customers in real time through live chat. Answer their queries, provide assistance, and build strong relationships with personalized interactions.
CHATBOT AUTOMATION:
Save time and resources with Novochat's chatbot automation. Set up intelligent chatbots to handle common queries and provide instant responses, ensuring round-the-clock support.
TICKETING SYSTEM:
Keep track of customer issues and inquiries with Novochat's ticketing system. Assign and prioritize tickets, collaborate with your team, and ensure no customer request slips through the cracks.
KNOWLEDGE BASE:
Empower your customers with self-service options. Create a knowledge base with FAQs, tutorials, and helpful articles to provide instant solutions and reduce support workload.
ANALYTICS AND REPORTING:
Gain insights into your customer interactions with Novochat's analytics and reporting features.
Monitor response times, customer satisfaction, and agent performance to continuously improve your support processes.
INTEGRATIONS:
Seamlessly integrate Novochat with your existing systems and tools. Connect it with your CRM, help desk software, and other platforms to streamline workflows and provide a seamless customer experience.
7) SendApp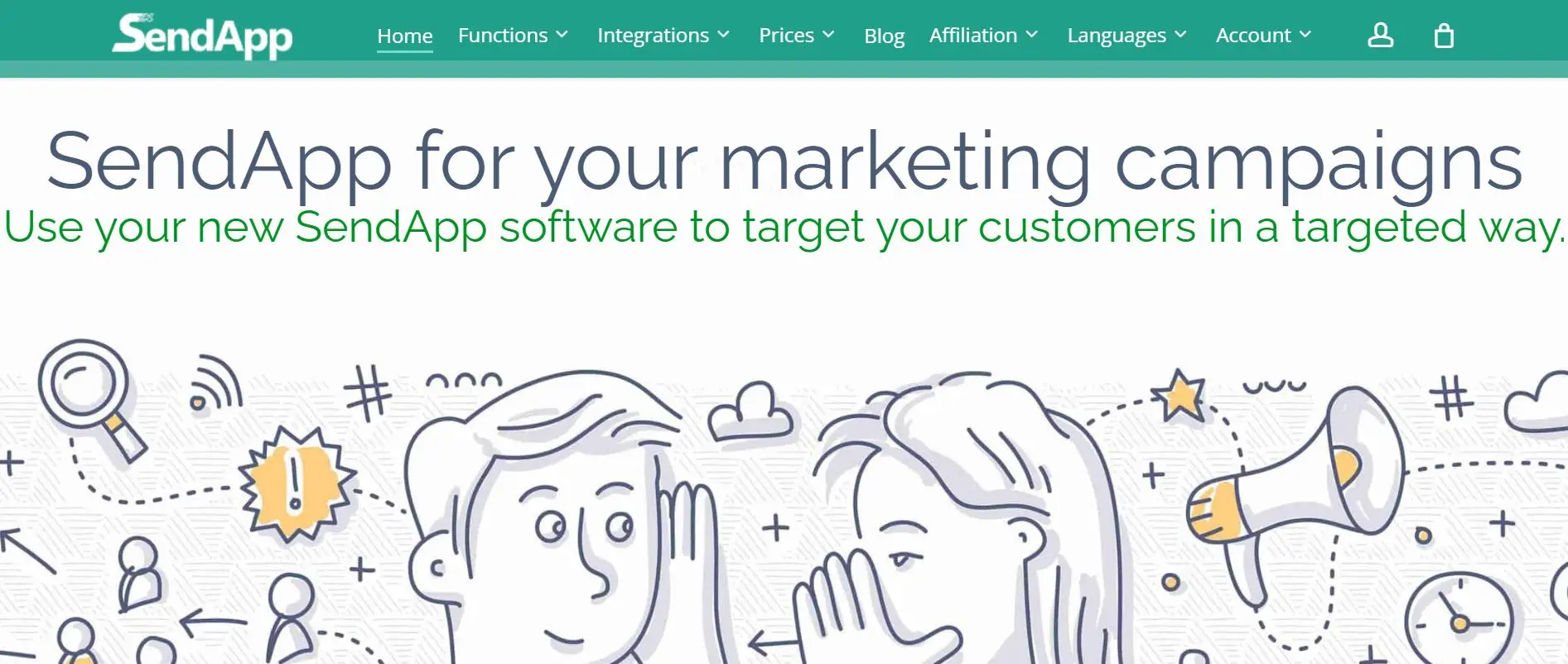 SendApp is an amazing tool that takes your messaging and marketing efforts to new heights. It offers a wide range of features and functionalities to help businesses connect with their audience and deliver impactful messages.
Here are some key highlights:
BULK MESSAGING:
Say goodbye to the hassle of sending individual messages. With SendApp, you can send personalized bulk messages to all your contacts at once.
Save time and effort while reaching out to a large audience in a snap.
AUTOMATION:
Automation is the name of the game in the digital world, and SendApp knows it well.
Take advantage of its powerful automation features to schedule messages, set up autoresponders, and trigger personalized messages based on specific events or customer actions. Let SendApp do the heavy lifting for you.
MULTIMEDIA SUPPORT:
Get ready to impress your audience with visually captivating content. SendApp supports a variety of media formats, including images, videos, and documents.
Unleash your creativity and create engaging and eye-catching content that grabs attention and leaves a lasting impression.
CONTACT MANAGEMENT:
Keeping your contacts organized has never been easier. SendApp offers robust contact management capabilities, allowing you to import, organize, and segment your contact lists effortlessly.
Keep track of your customer interactions and target specific groups with tailored messages. No more scattergun approaches!
ANALYTICS AND REPORTING:
It's time to measure the impact of your messaging campaigns. With SendApp's analytics and reporting tools, you can monitor key metrics like delivery rates, open rates, click-through rates, and more.
Gain valuable insights into the success of your campaigns and make data-driven decisions to refine your strategy.
INTEGRATION:
SendApp plays well with others. Seamlessly integrate it with your favorite tools and platforms to streamline your workflows.
Connect it with your CRM, email marketing software, or social media platforms to create a cohesive and effective marketing ecosystem. The power of integration is at your fingertips.
USER-FRIENDLY INTERFACE:
Don't worry if you're not a tech wizard. SendApp boasts a user-friendly interface that makes navigating and using the tool a breeze.
You don't need to be an expert to take advantage of its powerful features. It's designed with simplicity in mind, so you can focus on what matters most – connecting with your audience.
8) SendinBlue (now Brevo)

Sendinblue (now Brevo) WhatsApp tool is a fantastic platform that allows businesses to leverage the power of WhatsApp for their messaging and marketing campaigns.
With a range of features and functionalities, it helps businesses connect with their audience and deliver impactful messages through the popular messaging app.
Here are some key highlights of the Sendinblue WhatsApp tool:
WHATSAPP MARKETING:
Sendinblue enables businesses to send personalized messages to their customers on WhatsApp.
Engage with your audience, and send updates, promotions, and important notifications directly to their WhatsApp inbox.
BULK MESSAGING:
Reach a large number of recipients simultaneously by sending bulk WhatsApp messages. Save time and effort in communicating with your customers efficiently.
AUTOMATION:
Automate your WhatsApp marketing campaigns with Sendinblue. Schedule messages, set up automated replies, and create personalized journeys to engage with your audience at the right time and with the right message.
CONTACT MANAGEMENT:
Import and manage your customer contacts easily with Sendinblue. Organize your contacts, create segmented lists, and target specific customer groups with tailored messaging.
MULTIMEDIA SUPPORT:
Sendinblue WhatsApp tool supports various multimedia formats, including images, videos, and documents. Enhance your messages with rich media content to make them more engaging and impactful.
9) Respond.io
Respond.io is a powerful messaging tool that enables businesses to efficiently manage customer communication across multiple messaging channels.
It offers a comprehensive set of features designed to streamline interactions, enhance customer engagement, and improve overall communication effectiveness.
Here's what they're capable of:
AUTOMATED CHATBOTS:
Deploy AI-powered chatbots to handle routine customer queries, provide instant responses, and reduce response times.
Automate repetitive tasks and free up your team's time for more complex inquiries.
MULTI-CHANNEL MESSAGING:
Engage with customers through popular messaging apps like WhatsApp, Facebook Messenger, WeChat, and more, all from a single platform.
Reach customers on their preferred channels for seamless communication.
TEAM COLLABORATION:
Collaborate with your team members in real time, assign conversations, and ensure smooth coordination in resolving customer inquiries.
Effortlessly work together to deliver efficient and consistent customer support.
CUSTOMER SEGMENTATION:
Segment your customers based on their preferences, behavior, or demographics.
Deliver personalized messaging and targeted marketing campaigns to enhance customer engagement and drive conversions.
ANALYTICS AND REPORTING:
Gain valuable insights into customer interactions, measure key performance metrics, and track the effectiveness of your messaging campaigns.
Make data-driven decisions to optimize your messaging strategy.
INTEGRATION CAPABILITIES:
Seamlessly integrate Respond.io with your existing CRM, helpdesk, or other business tools.
Streamline workflows, centralize customer data, and enhance productivity through efficient data synchronization.
LIVE CHAT SUPPORT:
Provide real-time support to customers through live chat functionality. Offer immediate assistance, resolve issues promptly, and create positive customer experiences.
How to select the best WhatsApp marketing tools?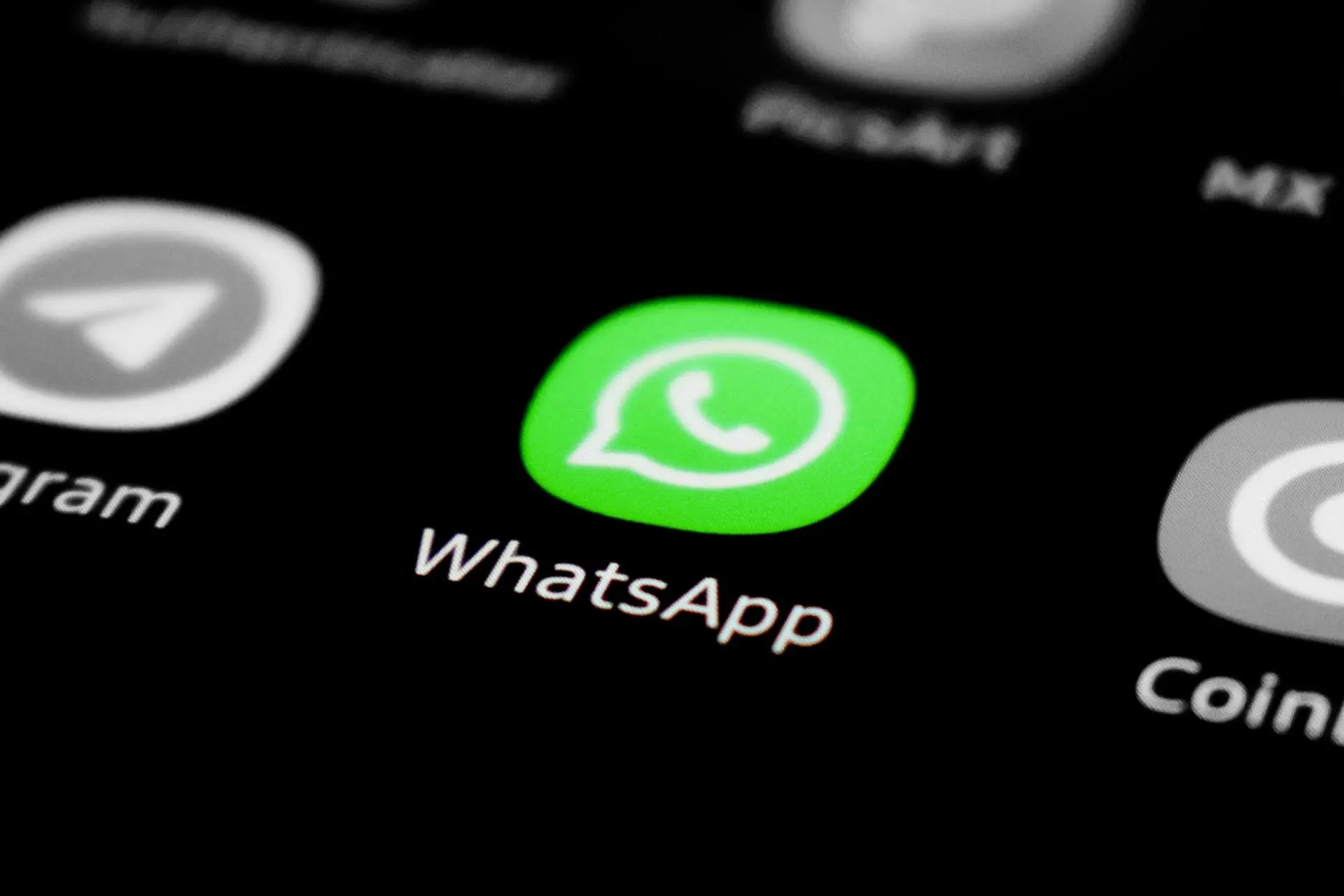 Keep these points in mind before deciding the best whatsapp marketing tool.
1. Syncs with your brand persona
To forge a concrete connection with your customers, it's crucial to establish a personal rapport. That's why creating a distinct brand persona is key.
Choose a WhatsApp marketing tool that prioritizes your reputation and image, enabling you to align your WhatsApp business account seamlessly with your brand persona.
2. Can do follow-ups
When it comes to choosing a WhatsApp marketing tool, you want one that lets you send automatic notifications to your customers.
It should be able to reach out to those in your address book or who have made recent purchases. Plus, it should offer cool features like automated messages, eye-catching promotions, group messaging, voice and video calls, and even WhatsApp statuses.
3. Assists in boosting customer engagement
Your WhatsApp marketing tool should be more than just a tool—it should be your trusty sidekick, always ready to help you create meaningful engagement with your customers.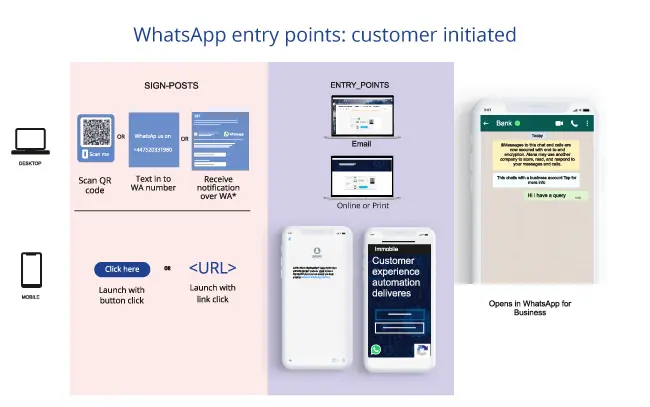 Imagine having a companion that understands the importance of connecting with your audience in a friendly and informative manner. It's like having a personal assistant who knows exactly when to reach out, ensuring your messages land at the perfect moment.
With this tool by your side, you can forge genuine connections with your customers, fostering a sense of loyalty and trust.
It becomes your secret weapon in building lasting relationships that go beyond mere transactions.
Whether it's sending personalized messages, sharing valuable updates, or offering timely promotions, your tool should have your back in delivering the right content at the right time.
4. Features to cater to your diverse marketing requirements
Your WhatsApp marketing tool should offer multiple ways to leverage this messaging app for your marketing efforts.
From creating your own chatbot to making voice calls and sending voice messages, it should provide a range of options to engage with your customers in a personalized and convenient way.
Conclusion
So, here are the top 9 WhatsApp marketing tools for 2023. These tools are real game-changers that can make a big difference in growing your business.
When you tap into the power of a WhatsApp marketing tool and use it wisely, you'll see some serious business growth. It's definitely worth exploring and giving it a shot!
WhatsApp marketing tools are like supercharged communication assistants for your business. They make it a breeze to connect with prospects and customers in a more effective and personalized way.
With handy automation features, you can streamline every interaction and make them more efficient than ever.
If you're looking to turn those consumer chats on WhatsApp into sales, we've got just the solution for you: Netcore Cloud.
No matter the size of your business, our team of experts is here to help your D2C brands excel by selling and supporting customers across multiple chat channels, all from one convenient platform.
With Netcore Cloud, selling on chat becomes a breeze, customer service becomes more contextual and efficient, operations get streamlined, and you can easily manage all your channels from a single inbox.
It's the ultimate tool to level up your business game!