It's the year 2023. The internet is bursting at the seams, providing everything from baking tips to warzone updates. Every content creator keeps rolling out audio-visual stimulation, desperately hoping to hold their audience's attention for more than five seconds.
You, a marketer working for a major eCommerce platform, wonder if there is any content gambit left to get more people to click on the CTA in your emails.
At Netcore, we've been asking that question for nearly a decade. We've done all the experiments, spoken to a large number of experts, and we can confidently tell you the answer is, "Not really."
We're not underestimating your content creation/writing skills. It's just that modern internet users don't often stop to read bare lines of text, or plain and static content – no matter how well-crafted they are. Your email content doesn't need a change; the medium of delivery (the email itself) needs to evolve.
By evolve, we mean a shift to AMP emails – dynamic emails that work as well as a website or an app and offer recipients interactive experiences right inside their inboxes.
This blog discusses nine ways AMP emails can liven up your eCommerce marketing campaigns, increase customer engagement and interaction, and lead to eventual conversion.
For a deeper insight into what AMP emails are and what they are capable of, have a look at the "The definitive guide on using AMP for email to drive revenues and boost ROI."
Showcase with compelling visuals
You can insert high-res images and GIFs within AMP emails in several exciting ways. Show off your product catalog with a lot more panache, and end-users don't even have to click through to your website to experience the entire image gallery by swiping through.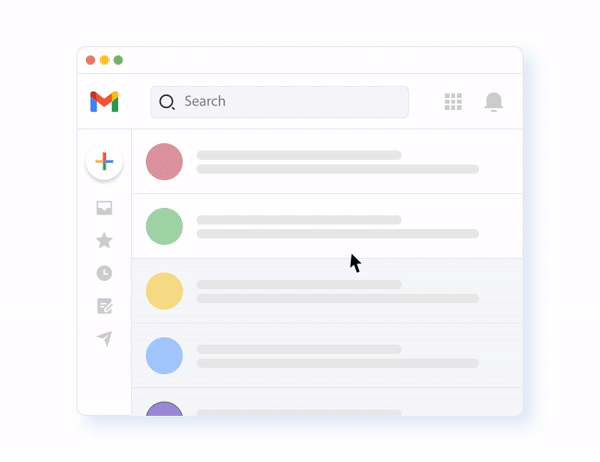 Professionally clicked images of the new Birkin Bag or GIFs that show off those new Balenciaga pumps from every angle are bound to raise quite a few interested eyebrows, aren't they?
You can add internal and external shots of a product and even showcase its color and size variants with an in-email image carousel.
Do away with the content clutter
Have an excellent, value-driven piece of content that customers would really love? That's great, but if it's too much text, it will clutter up a regular email and repel customers before they get through the second line.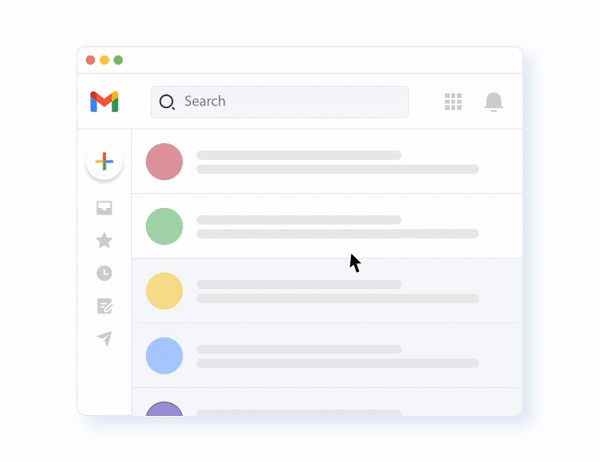 With AMP emails, you can put excess content in a clickable menu, i.e., an accordion. Users can click on each header, and it unfolds to reveal further information. You convey everything you need to without boring the users with a wall of text.
Enable instant payments within email
Here's a cardinal rule of marketing: the more the friction, the more the drop-offs. If customers have to click a button in an email that takes them to a third-party site, which, again, requires them to click on a bunch of buttons and checkboxes to pay, you'll lose a good number of them along the way.
Cut down all redirects by using AMP emails. Customers can search and select the items they want, enter their payment details, pay, choose/fill in their address, and finish an entire order within their email. No redirects result in far fewer drop-offs and more people clicking "Buy Now."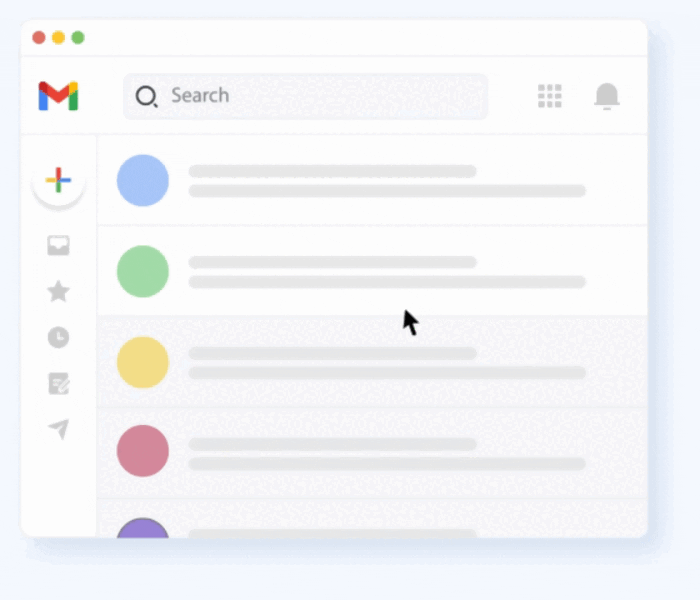 Know your customers and their wants better
You can't recommend the relevant products if you don't know what customers really want, right? AMP emails let you send in-email forms, surveys, and polls that help you understand who your customers are, what they are looking for, and what they like.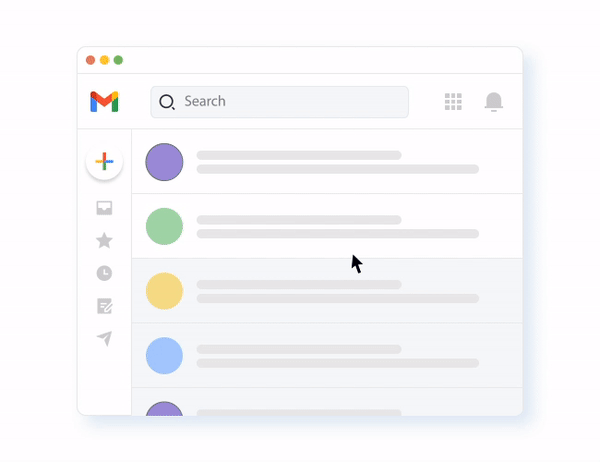 These forms can be filled and submitted from the inbox. Again, without any redirects to web pages.
Make feedback faster and easier
In the same vein, you can also use in-email forms to collect customer feedback. Customers would rather not go through CTAs and redirects to share their thoughts and comments. They are too busy to spend time on it or make the effort.
Make it as easy as possible for them. Use AMP emails to provide forms/text boxes they can fill up inside their inbox. You can present a ratings-based system, Yes/No questions, multiple-choice questions, or text boxes in which they can write detailed feedback.
Shake things up with info that updates live
AMP emails can present dynamically shifting information that adjusts to match the latest info in real-time. For example, an AMP email from a FinTech app showcasing market conditions can automatically update itself to display day-to-day statistics and numbers. Similarly, the number at the end of a "Your order will be delivered in X days" email will change itself to match the actual number of days left – whenever it gets opened by the user.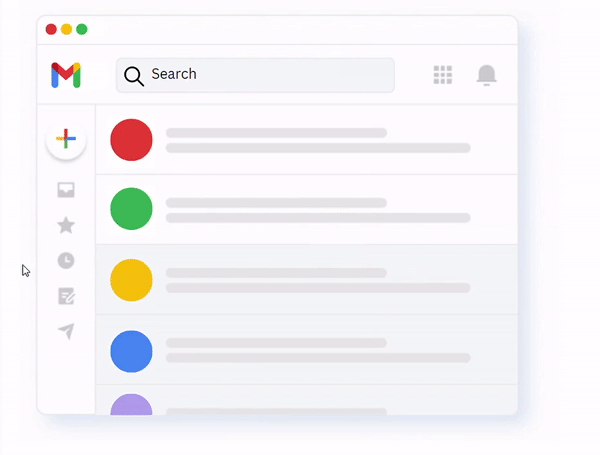 You can do this with polls, promotional materials for events/upcoming sales, or any information that needs to update in real-time. Within eCommerce, you can use this feature to show stocks running out, back in stock products, or new products on the list. You're just limited by your imagination here.
Supercharge your email content with fun games
Once in a while, it's nice for customers to receive an email that isn't trying to sell them something. Gamification is a great way to engage customers with a bit of fun and no salesy agenda.
AMP emails let you integrate a variety of games into the email body. A few popular examples are spin-the-wheel, pick-a-door, wordle, quizzes, uncover the image, and the like.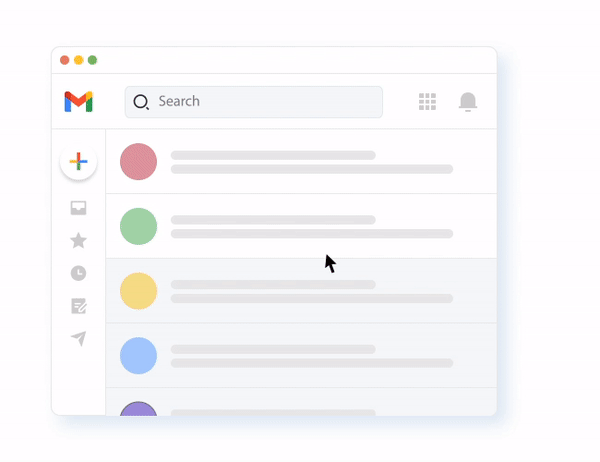 You can use games to give customers a bit of fun, or you could use them to give away enjoyable little rewards, For example, a pick-a-door game in which there is a discount behind each door, but the challenge is to pick the door that gives you a higher discount %.
Get your announcements the attention they deserve
Be it a new sale teaser, a 10-day discount bonanza, a seminar for loyal customers, or a little local carnival to thank the people who keep your lights on, AMP emails can liven up those announcements. Be it banners, fun images, or quirky GIFs, there is plenty to work with to grab eyeballs and get clicks.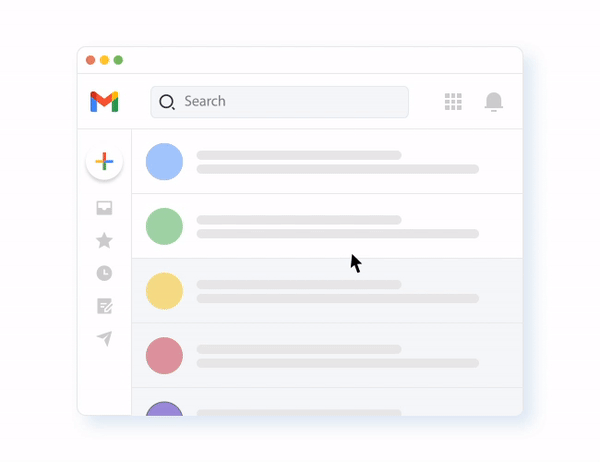 Give customers immediate help when they need it
You can be sure that customers don't want to call your toll-free helpline and be put on hold to have basic questions answered. They also don't want to send long emails or jump from one web page to another, filling in forms. In most cases, they would rather just switch to another brand with a more user-friendly customer support system.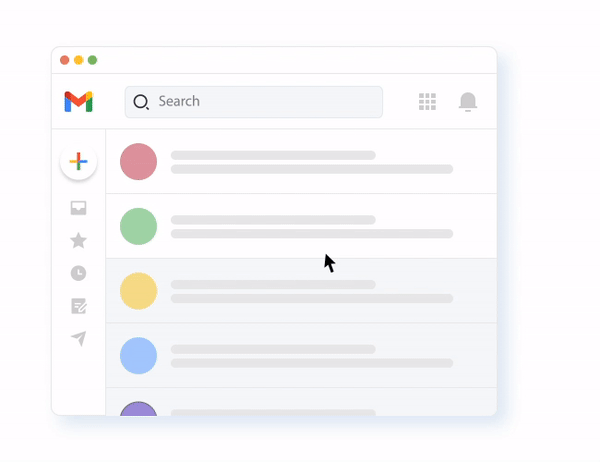 Use AMP emails to provide in-email chatbots that instantly answer customers' basic queries and guide them in making the right choices. You can even create a set of FAQs using the amp-accordion component so that customers get all the information they need, without dealing with a messy, text-bloated screen.
It's time to "amp" up your email campaigns
AMP emails make your marketing campaigns memorable, more engagement-worthy, and convenient for users. The simple act of taking redirects out of the customer journey already helps you retain more people. In addition, you have a heap of visual elements to make your message "pop".
AMP emails don't just make life easier for customers (they can take almost every action within email), but they also make your communication look different and appealing. With the right design creatives and copywriting, they can become powerhouses of conversion, positive brand recall, and revenue generation.
If you're eager to get with the times and get ahead of your competitors, reach out to the AMP experts' team at Netcore. Let us help you assess, plan, strategize, create, and deliver outstanding AMP email experiences that distinguish you from others in the game.
50+ top-notch brands, such as MakeMyTrip, Axis Securities, and CaratLane, across industries, partner with the Netcore AI-powered email platform to roll out AMP emails and boost their ROI. We have sent more than a billion AMP emails across 200+ highly successful campaigns.
Our AMP email wizards consult to help you achieve your specific KPIs and email marketing goals.
Netcore makes creating AMP emails easy. You can even design custom use cases on your own in just three clicks, using the Netcore no-code, drag-and-drop editor.
Connect with us to understand how you can benefit from our expertise and experience – we send over 20 billion emails a month on behalf of 6500+ businesses across 20 countries.