At the core of email marketing is one question: "what do you want your user/customer to feel when they receive your email?"
Biological and cultural influences drive humans. There are a few set messages that attract customers' attention and influence the way they feel. Such messages encourage customers to interact positively with your brand. In email marketing terms, these archetypes are known as "templates."
This article discusses eight email marketing templates that generate positive engagement and continue the interaction with each new email.
1. Welcome
The welcome email is sent when someone signs up for your product, newsletter, or subscription. It is a person's first point of interaction with your brand via email; and an excellent opportunity to create the impression you want.
Essentials of a welcome email include thanking the customer for signing up, telling them about your product/service offerings, and showcasing products they are likely to consider. It helps customers start on the right foot with your brand.
If you want to go the extra mile, attach questionnaires on the users' wants and preferences, and use that information as the foundation for your future interactions. It will enable you to send personalized content that resonates with customer interest and converts them.
Examples:


2. Recommended for you
Use customer data to send them a list of products they'd be inclined to buy. However, if you don't have the time/resources to match preferences to products right away, recommend products that generally do well with customers in their demographic.
The point is that when someone gets a relevant shopping list directly in their email, they are likely to scroll through, select products and even make a purchase because the effort is low. Your AMP email acts like a website for instant interaction.
Examples:


3. We value your feedback
Nothing is more important than your customers' opinion of your brand. You cannot expect to achieve market growth and positive brand impressions if you don't pay close attention to what customers want. Remember: the customer is always right.
Emails with feedback forms are an easy way to extract customer opinions without much trouble. Just ensure that the questions are short, straightforward, and yet approach the customer from different angles – what they like, why they like it, and who they are as people.
Examples: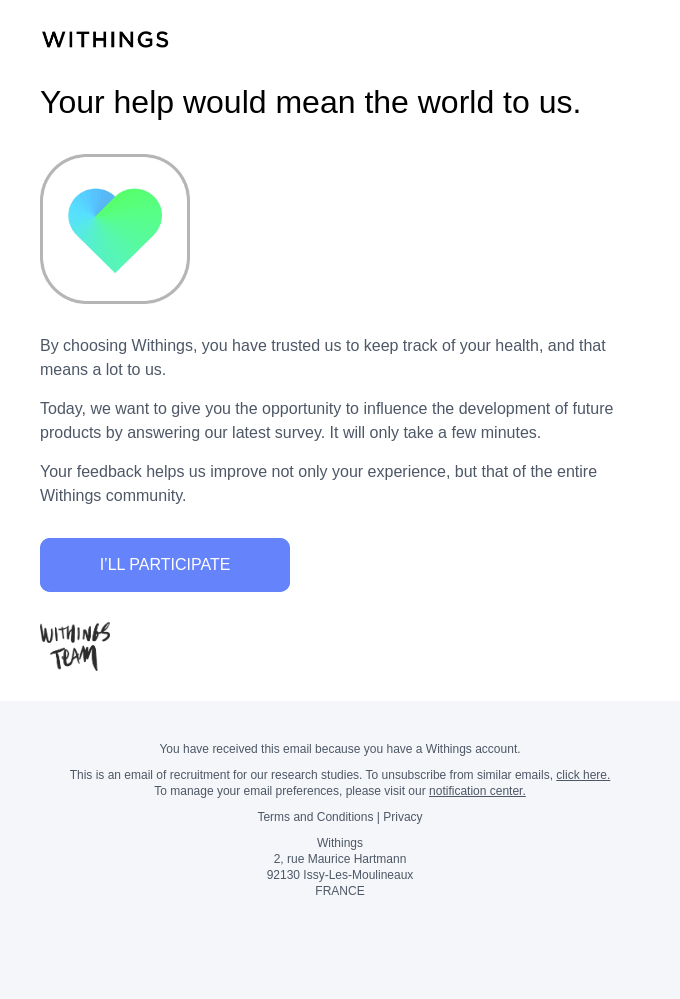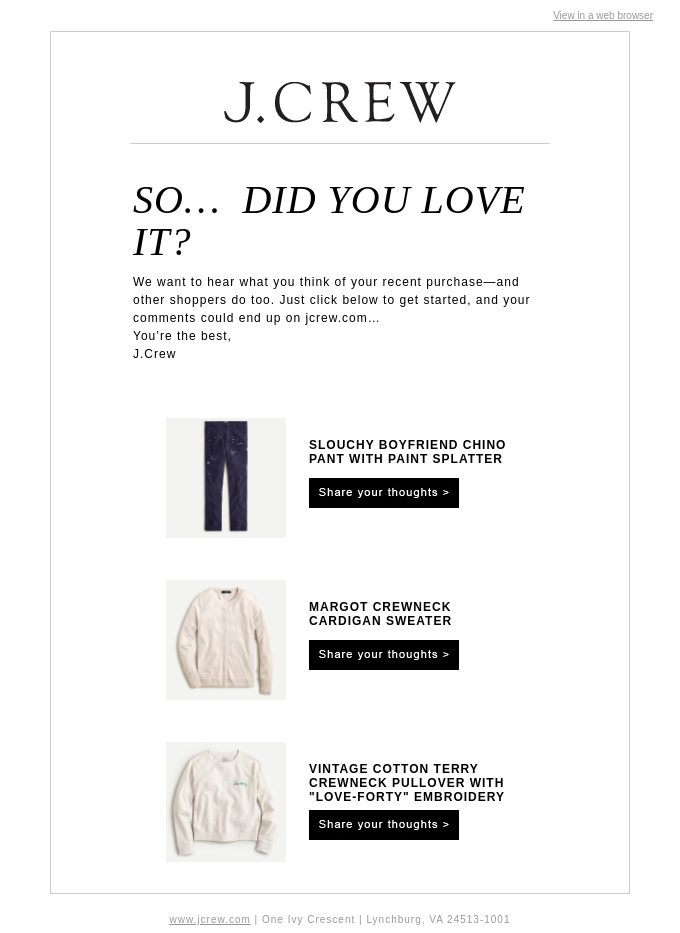 4. Season/Event-based promotions
Christmas sale? Thanksgiving discount? Buy 1, Get 1 free bag of Kibble for National Pet Day? Half-off on winter essentials from Oct 1 to 10?
Season or event-based promotions are one of the oldest email marketing tricks in the book, but it works consistently. And why wouldn't it? Who doesn't like getting 30% off on fireworks for the 4th of July? You can either choose to offer rewards/discounts on all your products, or apply them to specific event/season-related items.
Examples:


5. Confirmation and updates (Live or Static)
Once an order is placed, a confirmation email notifies customers so that they can sit back and relax until the delivery date. If you use AMP emails, you can constantly update customers with live displays from the server on when exactly their package will show up at the door.
In other words, every time customers open the same confirmation email, they will see the "number of days till delivery" updated in real-time. On Tuesday, they will see "5 days left…"; on Wednesday, they will see "4 days left…" and so on till day-zero.
You can also use the same AMP interactive email format for real-time stock updates for investment apps, current status of flight arrivals/departures, live weather and traffic updates, and auto-refreshing scores for sports websites – you get the idea.
Examples:


6. Abandoned cart
Customers frequently abandon online shopping carts; sometimes up to 70% of carts are left without a purchase. If you're in ecommerce, you'll face the abandoned cart quite often and should have emails ready to tackle this problem.
Generally, you need to sweeten the deal a bit to draw customers back to their abandoned carts. It doesn't have to be a massive discount – even 5% off on the most expensive item in the cart can do the trick. You could also throw in a small gift; give your customers the sense that they are getting more value for their money if they click "Buy Now."
Examples:


7. Re-engagement
Got some customers that haven't interacted with your brand for a while? That's when you trigger a re-engagement email campaign. The intent is to persuade customers to re-engage with your brand by reading your newsletter, scrolling through your product catalog, or buying something.
Once again, give them a good reason to come back to you. A discount on their first purchase tends to work, other tactics are only limited by your imagination.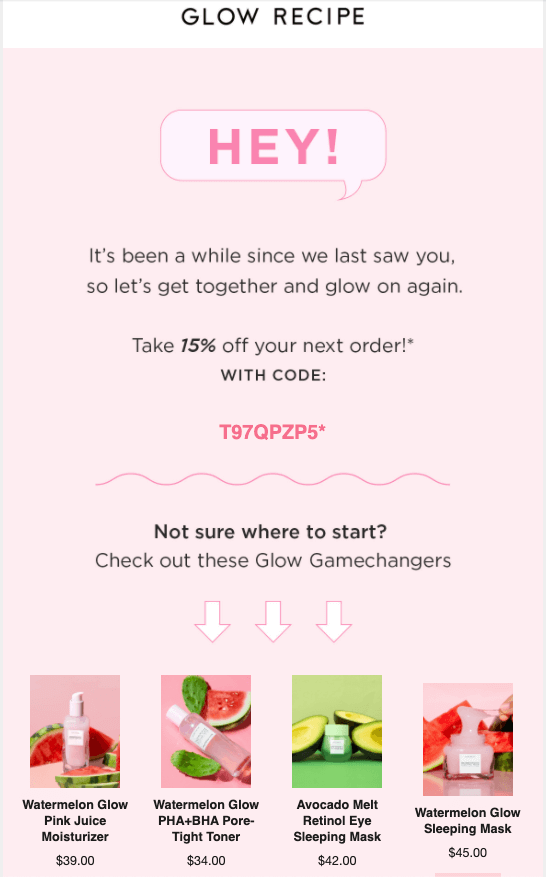 8. Loyalty program
If a customer has been buying from you for a long time, they deserve to be recognized for their loyalty. Send emails inviting such folks into a loyalty program and inform them of its benefits. Flat discounts on products? Early access to new product drops? Free shipping? Make it alluring so customers cannot resist signing up to benefit.
Examples: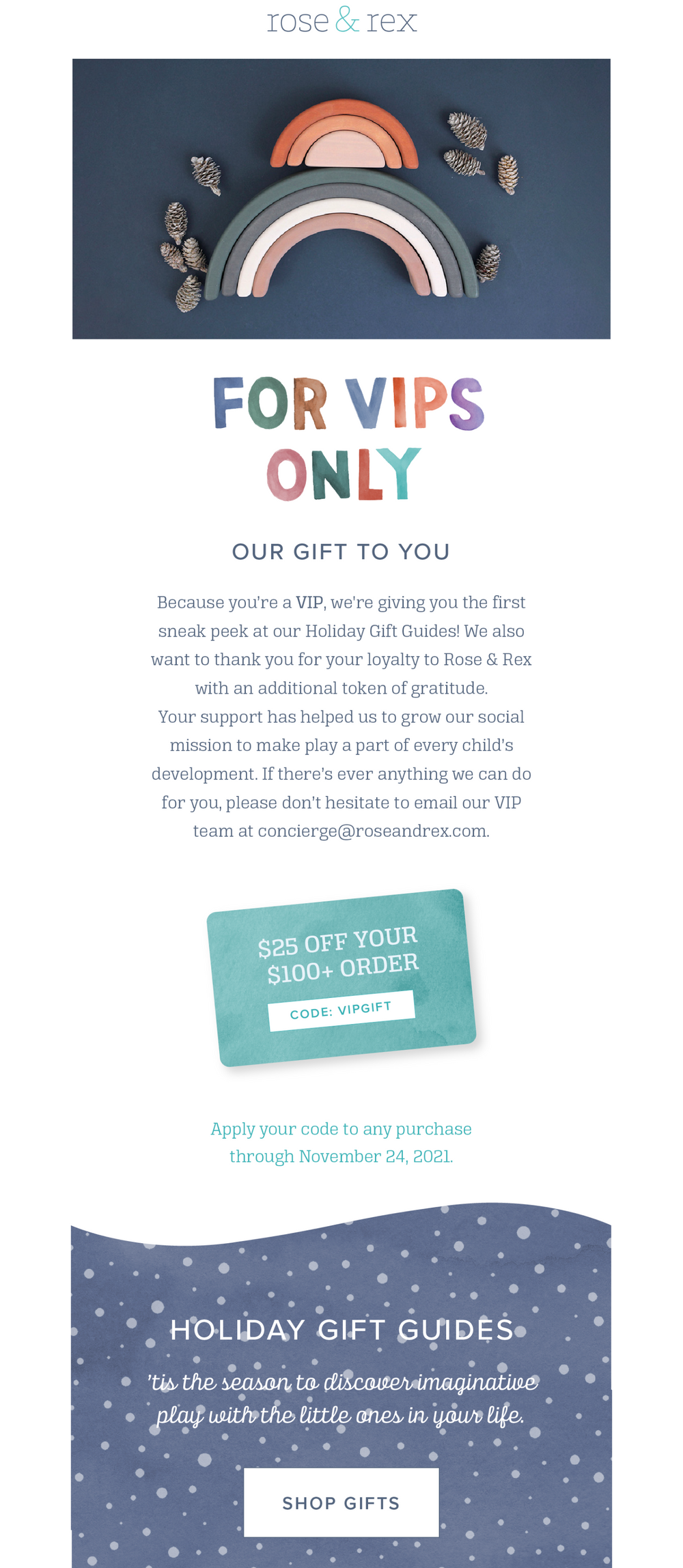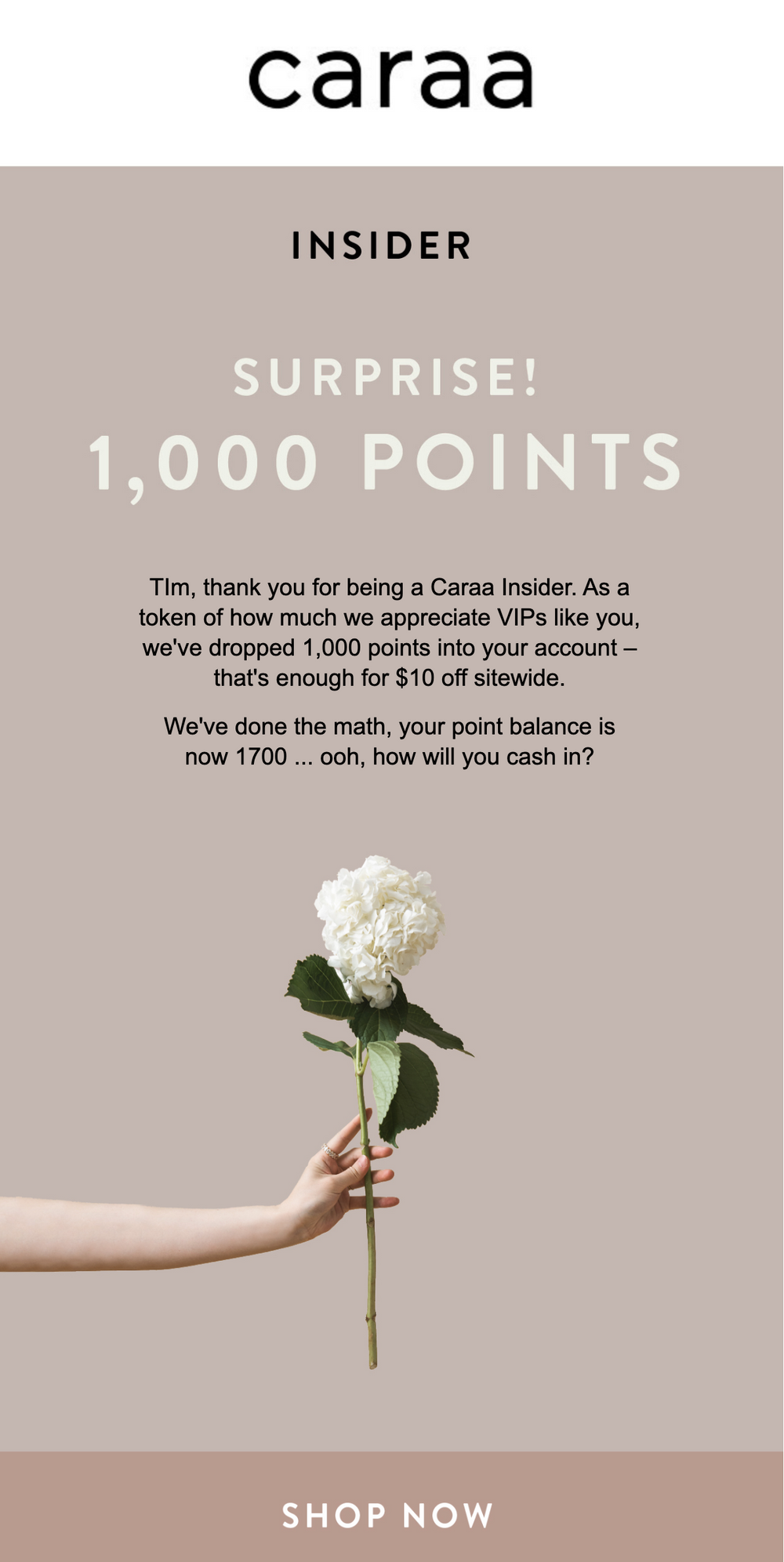 Summing up
You can take any approach to interact with your users via email. The templates listed above are the most commonly used and happen to be the most successful in engaging customers. They help retain customers' attention and persuade them to take the desired action that leads to conversion and ROI.
However, if you want to dive deeper and create campaigns that give you unprecedented results, why not leverage Netcore's new-age AMP interactive emails and unbeatable track record of success?
Connect with us to understand how you can benefit from our expertise and experience – we send over 20 billion emails a month on behalf of 6500+ businesses across 20 countries.