At the core of all email marketing is a singular intent: convert. As decades of experience have shown, conversions emerge from engagement, and the best way to engage customers is to send them the relevant message during the stage when they are most receptive.
But if that were so easy, none of the email marketers would ever stress about their quarter-end revenue targets, right? Thankfully, lifecycle email campaigns are here to help.
We'll take you through a 101-style introduction to the wonders of lifecycle emails, how they work, best practices, and, most importantly, how they help you and your team drive revenue.
What are lifecycle emails?
You don't need to be a marketer to know this – blasting the same email to everyone on your list is, at best, completely useless and, at worst, actively damages your customer relationships. It's also a great way to get your emails tossed into spam folders.
Driven by data, lifecycle emails aim to present ultra-relevant messages to recipients, considering several things. A few core examples would be their individual needs/preferences, stage in the buying funnel, and history with the brand (Are they a prospect? First-time buyer? Repeat customer? Lapsed?). The intent is to communicate with the customer at the exact right time, with the exact right messaging.
Lifecycle emails also consider the needs of customers based on their demographic and your team's own segmentation efforts.
Each email in such a campaign provides users with the info they need to move to the next stage in their journey with a brand. Instead of creating messaging to purely further revenue goals, lifecycle email marketing prioritizes customers' needs at every stage. These emails align with customers' wants, playing off their online actions and browsing/purchase history.
Research has shown that the ROI on email marketing amounts to $36 or even more for every $1 spent. Lifecycle emails almost always offer even higher ROIs because they nurture the customers at all points along the marketing/buying funnel. They also leverage opportunities for up-selling and cross-selling without pushing unwanted messages in a desperate attempt to make a sale.
Stages of the Customer Journey (and which emails to use in each stage)
Early Stage
At this point, you're introducing yourself to new subscribers. They've visited your site or signed up for your newsletter. They've shown initial interest, and now it's time to develop that interest and get them to explore further.
Sell more of the brand to them instead of trying to sell only products. Provide information about the brand and its USP. You could also bring a universal pain point observed in your customer base and talk about it with insights and solutions.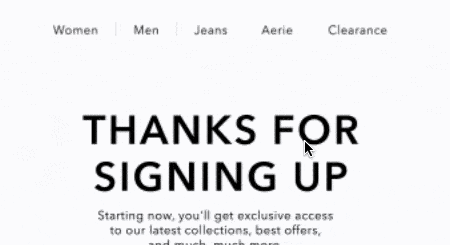 But, at no cost, should emails be sales-y at this point. The subscriber is new and at flight risk. Your goal is to make them feel seen, heard, and welcomed. They know they are being marketed to, but you don't have to be upfront about it. Not yet, at least.
At this stage, the following emails generally show good results:
Welcome emails that extend a warm and friendly "hello" with helpful information.
Educational emails that provide well-structured views on your brand, products, and their real-world impact.
Getting started emails that offer tutorials on how to use products/services. This is usually necessary if you're selling technology: marketing software, for example.
Conversion emails: only if a user has shown purchase intent – viewing the same product multiple times, looking through similar products dedicatedly, using on-site comparison tools, etc. Instead of trying to push a sale, try a subtler approach. Something like "Found anything you like? Here's some more information that could be useful."
Middle Stage
At this point, prospects have become customers by making a purchase. Now is the time to nurture your relationship with them, build the customer lifetime value, and use the appropriate opportunity to upsell. This is where you show customers they are valued and appreciated (ideally, you do this at all stages), which will help you reduce churn.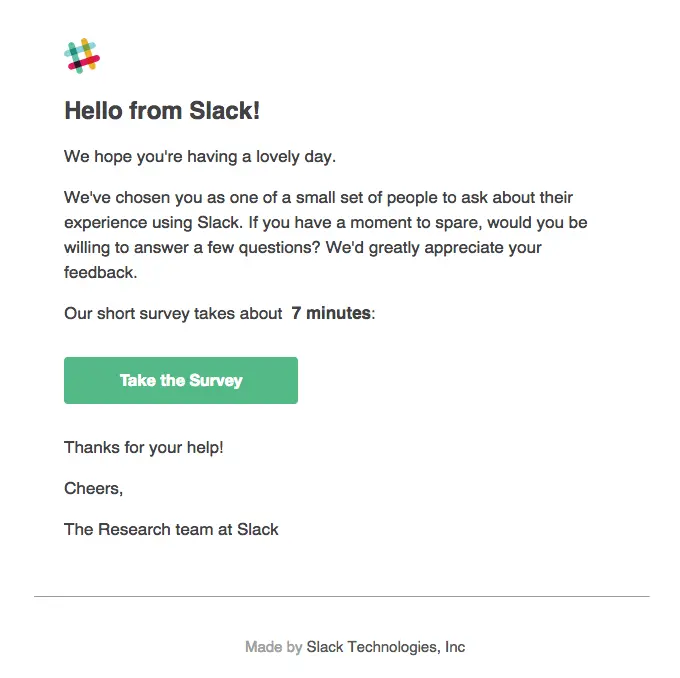 Don't forget to continue sending educational content, such as deep-dives into product usage and the industry/domain for which the product is applicable.
The emails most appropriate for this stage are:
Thank you emails to first-time buyers that include a heartfelt message and links to resources and support mechanisms.
Emails for cross-selling and upselling products related to their first purchase.
Emails to celebrate customers' birthdays or special occasions like anniversaries. Again, this is part of making your customers feel seen and valued.
New product or feature announcements, introducing a new product category, etc.
Emails with feedback requests, polls, and surveys about user experiences, product quality, and improvement suggestions.
Emails reminding customers about the items on their Wishlist. Remember to emphasize if a product is low on stock or just went on sale.
Emails with discounts and other offers or deals to encourage more purchases.
Loyalty/VIP appreciation emails to thank folks for frequent purchases. Don't forget to offer rewards – discounts, sales, exclusive access, etc.
Late Stage
At this point, you have two types of customers – the delighted ones who advocate for your brand and those who have disappeared and might not return (but they deserve a last-ditch effort from your end).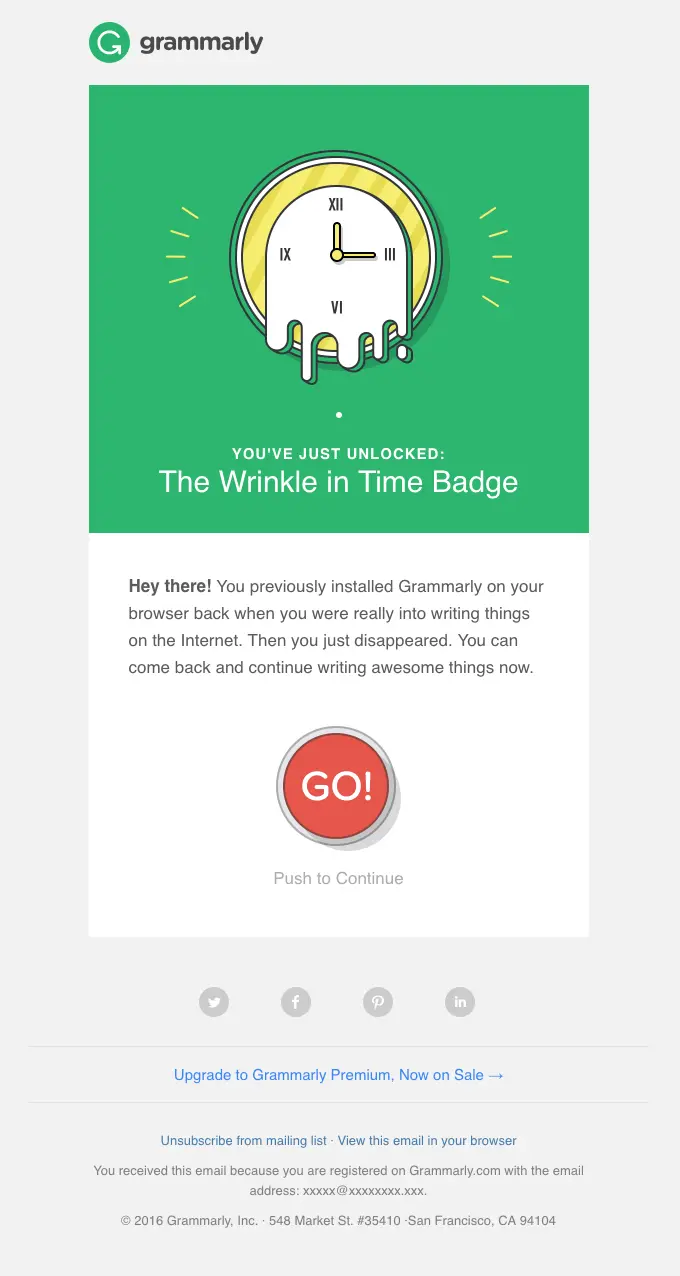 The former segment does not need much nurturing, but it is essential to keep them happy with periodic rewards and "Thank you" messages. The latter, however, requires your attention. Here are a few emails you can send to them:
Re-engagement emails that remind folks what they loved about you and nudge them to make another purchase after a long time. These work best on those who were repeat customers once.
Replenishment emails that remind customers to order perishable or consumable products (that they have ordered before). Note that the content for these emails needs to be based on order gap analysis and predictive data insights.
Examples of a few lifecycle emails
The Welcome email (at the early stage)

The Thank You email (at the early stage)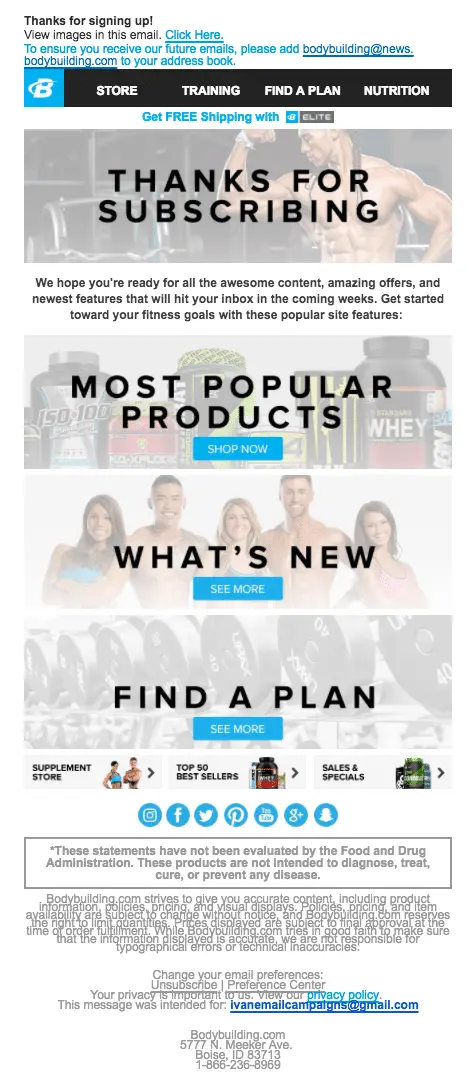 The Educational email (at the early and middle stages)

Nurturing customers across lifecycles is no easy task
Maintaining a positive connection with customers requires strategic planning and concerted efforts. Your customers are unique individuals with interests, preferences, and cultural backgrounds of their own – your lifecycle emails must reflect that.
In case your business KPIs in email marketing need a decisive boost, let's chat. We send over 20 billion emails a month on behalf of 6500+ businesses across 40 countries. Helping global brands create and deliver outstanding email campaigns for lifecycle nurturing and beyond is something we are best at.
We are leaders in email deliverability and transactional email space and the world's most recommended ESP, as acknowledged by G2.com. For the second year in a row, Netcore received the highest overall customer rating as a customers' choice in the 2022 Gartner Peer Insights 'Voice of the Customer' Report.
We were also recognized as "Ahead of the curve at applying AI to marketer workflow" as per The Forrester Wave™: Email Marketing Service Providers Report 2022.
Connect with us, and let's discuss how we can help you crush those lifecycle email marketing goals every quarter!