Healthtech apps:
Users today are glued to health-tech apps for getting access to healthcare services at their fingertips. From booking lab tests to online consultation sessions to ordering medicines – users expect this journey to be easy, seamless, and quick at all times.
So, how do you ensure that users get the most out of their experience with your app? This blog will help you decode that!
Even the most well-designed apps can fall short simply because the app failed to 'guide' users to take the right action. In this blog, we discover some critical no-code contextual nudges & walkthroughs use cases you must implement across your health tech app to drive impactful customer experience. From onboarding new users to engaging your power ones, nudges & walkthroughs have got you all covered!
Offer contextual walkthroughs to new users during their onboarding journey. The walkthrough should introduce users to key features that would get them quickly activated. You can trigger a series of guided actions/prompts to show users – how to book consultation appointments, lab tests, order medicines, and help users discover the various membership plans available.
Highlight discounts on first consultation booking to new users.
Highlight key services offered by the app – covid test, GP, pregnancy tests, dengue tests, etc
When a user books the first consultation session, nudge the users about the benefits of the membership/subscription plans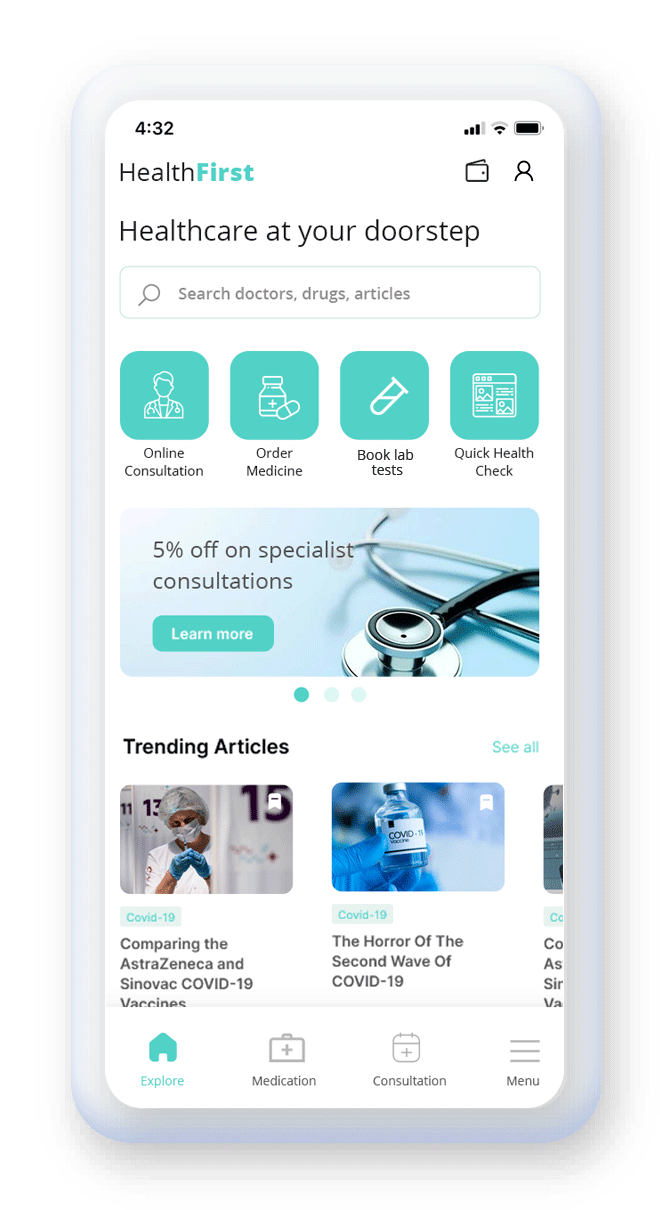 When users have completed the first consultation, nudge them to order medicines/book lab tests suggested by the doctor.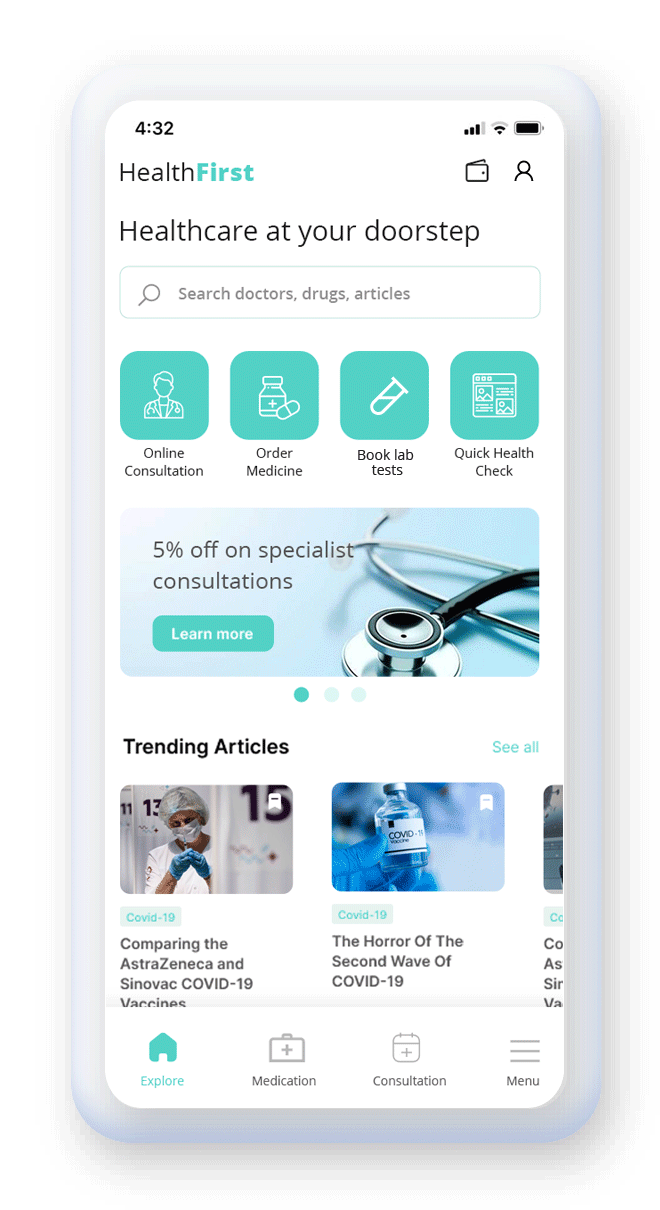 For users who have taken their first consultation/lab tests, prompt them to book a consultation for their family members
When users book their lab tests, grab their attention towards subscription plans and highlight benefits like – discounts on consultation, free follow-up consultations, access to 50+ doctors, discounts on health checkups.
After a few weeks or a month of consulting the doctor, encourage users to set up a follow-up consultation by triggering timely nudges.
Before the user's next follow-up session, nudge them to take the lab tests recommended by the doctor.
Guide users to book a full-body checkup
Highlight relevant lab tests to users based on their previous tests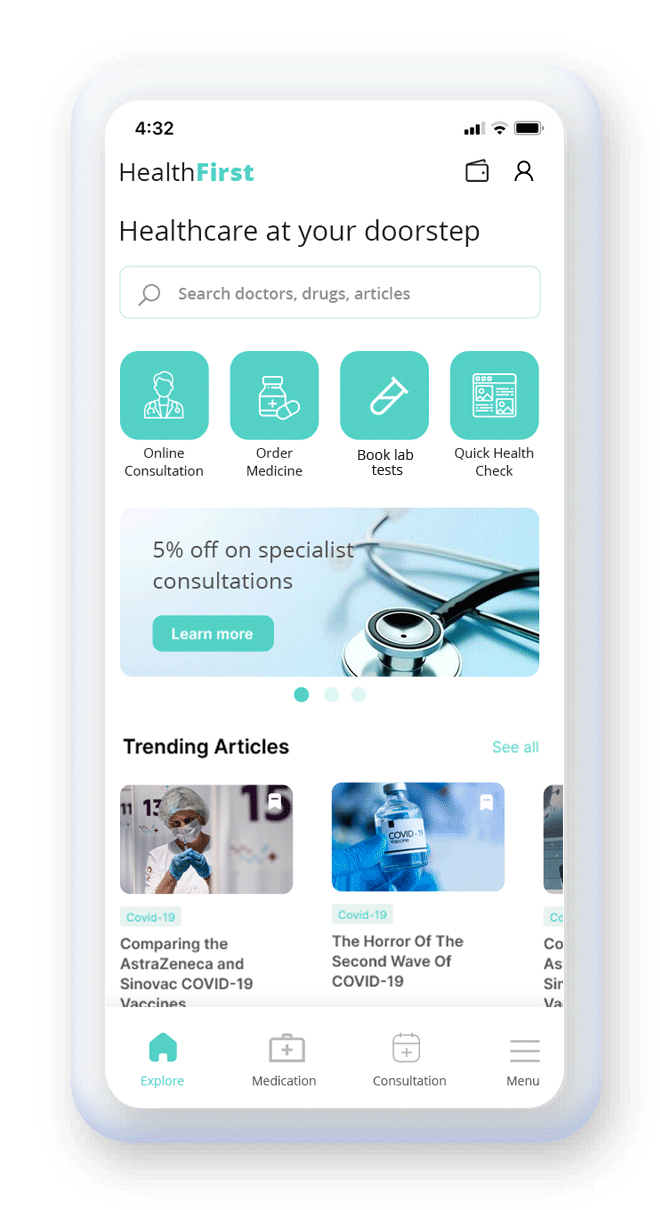 Send reminder nudges to users for reordering their medicines a week before the medicines get over
Nudge users to purchase medical items based on the tests taken
Nudge users who have booked and completed a particular test to buy supplements/complementary products from the store section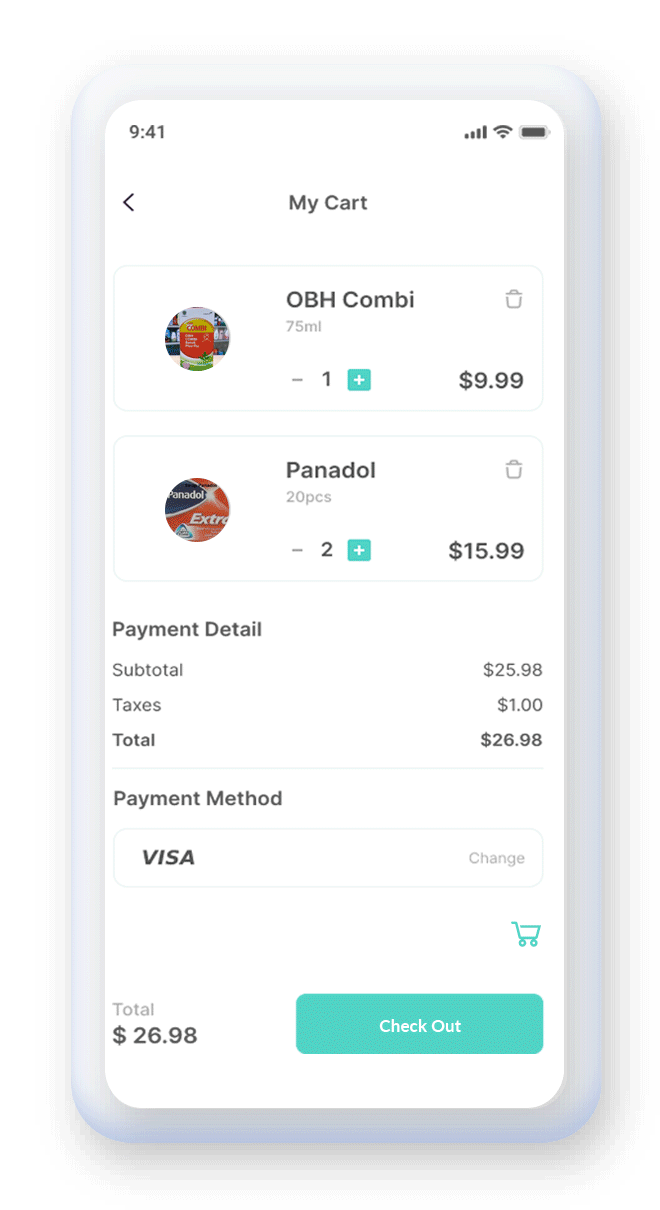 Coupling a great app with an even better user experience leads to better onboarding, resulting in quicker user activation rates and increased D0 retention. The right nudge at the right time helps drive feature adoption, increase ARPU (by as much as 12-15%) in terms of medicines ordered, tests booked, consultation sessions taken & more. Prompting users to take the right actions when the user intent is at peak further betters your chances at engaging users and converting them into paid subscribers.
These nudges get users to keep using your app and encourage them to refer the app to more friends. This drives user acquisition at much lower costs and adds up to the engagement level of your current users.
Fitness apps:
Fitness apps are now a critical part of a user's lifestyle to track and improve their health. The challenge is that the fitness app market space is booming with apps. Millions and billions of dollars go into building such apps and getting users to return to them repeatedly.
However, what decides whether your app would make the cut to being the user's favorite is the meaning and value you add to their fitness journey. This means that the product experience must be such that users can set customized goals for themselves, track them effectively, and do it hassle-free. Here's where contextual nudges & walkthroughs work their magic. Below are some crucial use cases to help you scale up your fitness app growth:
Educate new users about the key features of the app. If you have 10 features, introduce the 5 winning features to get users back to the app. For instance, guide users to set daily goals, attend live classes, explore workout routines, and log food.
During onboarding, get users to set individual goals like – weight loss or weight gain. Further, nudge users to check out personalized plans based on their personal goals.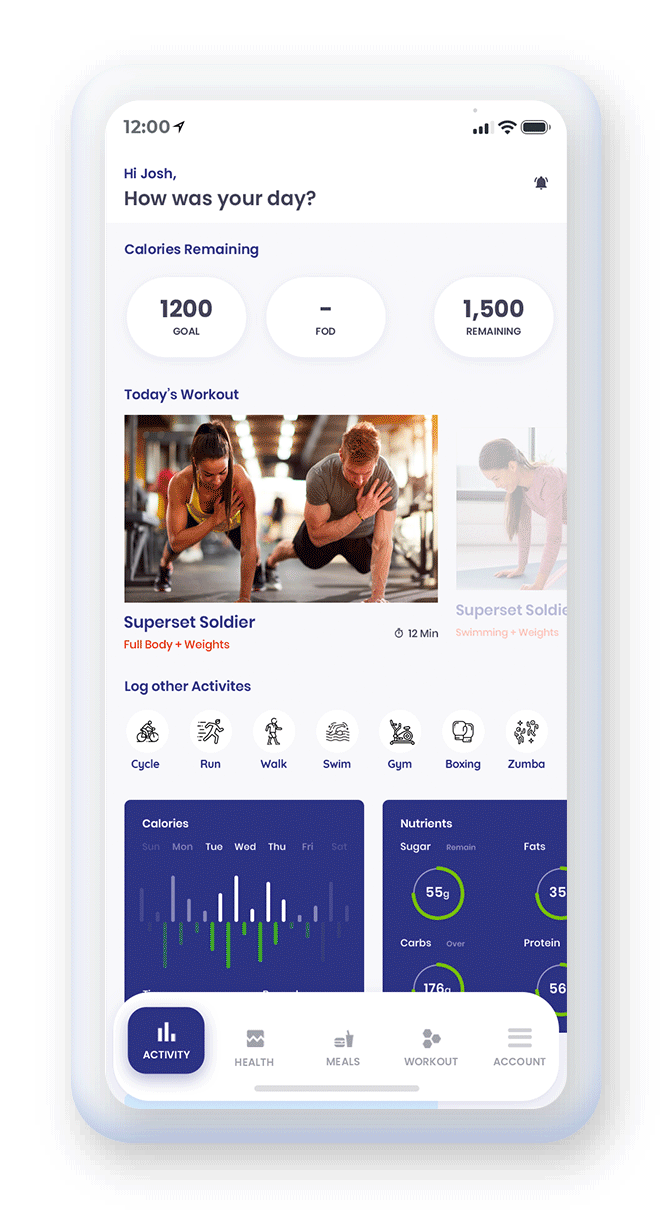 Nudge users to set reminders to drink water/track meals
Prompt new users to opt for a free trial
For users on their free trial – highlight premium features like access to exclusive workouts, personal trainer/coach, customized diet charts, scan meal feature, and more.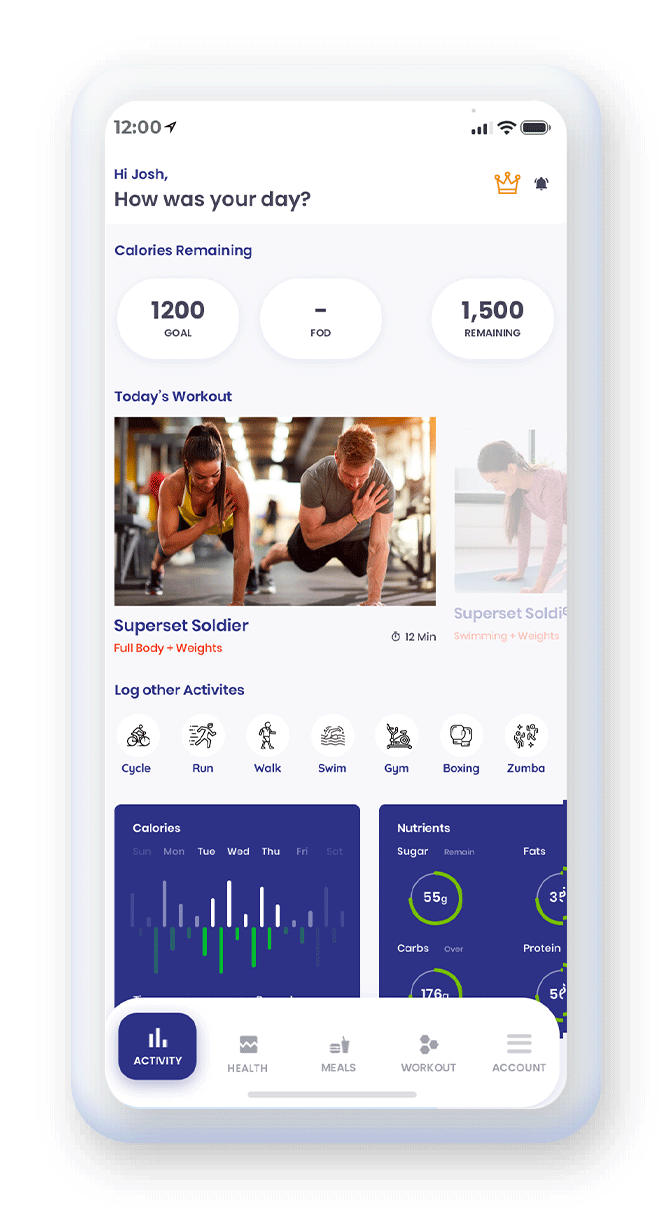 Nudge users to subscribe for live classes
Gamify the in-app experience by highlighting daily login streaks or even the progress in achieving set goals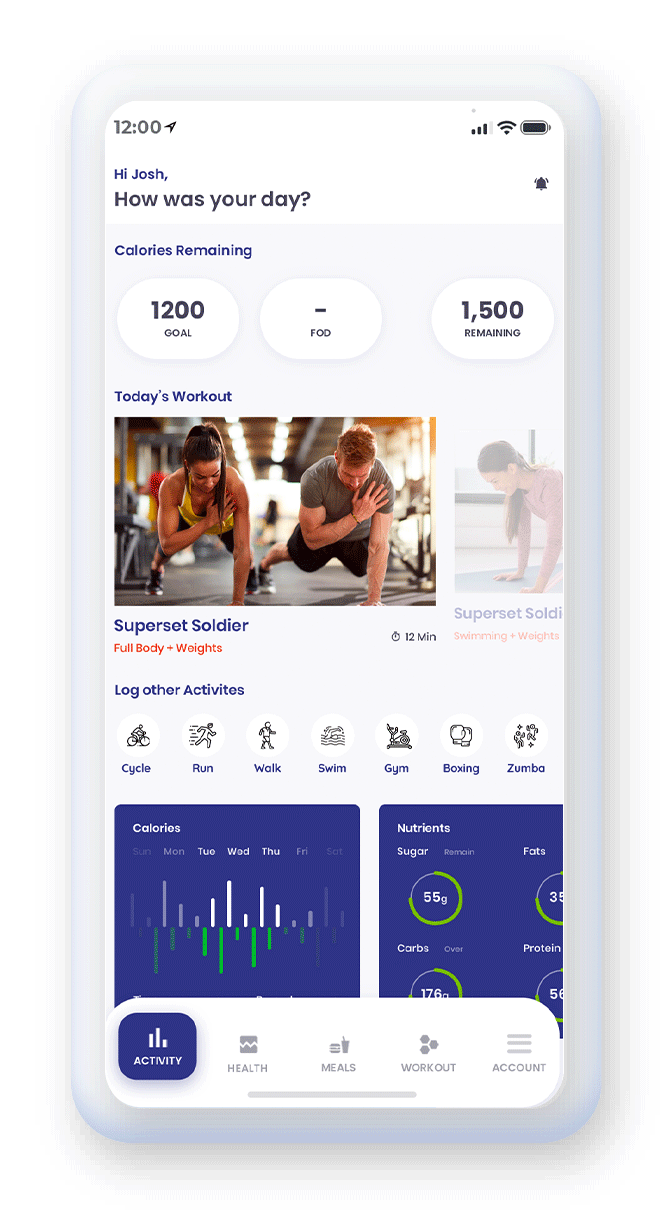 Prompt users to add their friends to reach target goals faster
Highlight relevant content based on users' preferences and behavior on the app. Could be blogs, videos, Q&A's based on users favorite topic
Encourage users to checkout transformation journeys of other users. This keeps them motivated and focused on their goals.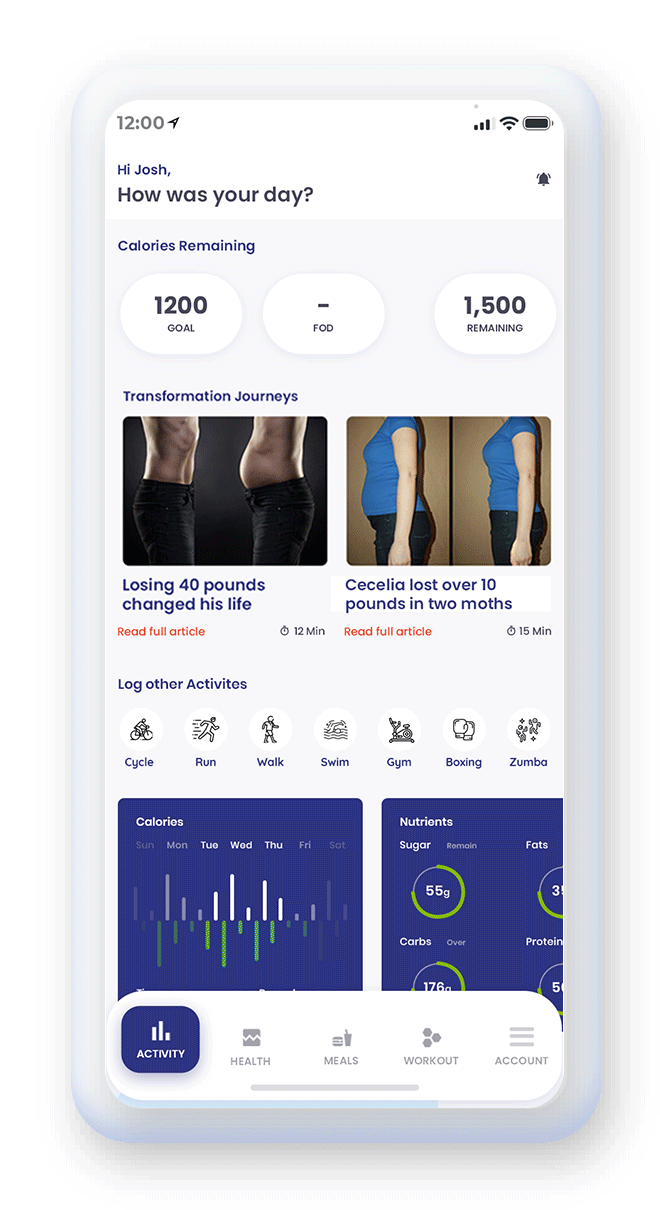 Users who have been launching the app regularly for, say, 15-20 days nudge them to enter challenges and win exciting reward points.
All of these above use cases help you drive critical metrics – CAC, CLTV, engagement, conversion, and above all – user retention.
Triggering contextual walkthroughs during onboarding gets users quickly familiarized with the app and unfolds its value in a short span. Highlighting the key features increases adoption for it. The result is an uptick in the watch time of live classes, an increase in average session time on the app, higher user engagement, and a great product experience overall.
Implementing nudges & walkthroughs the no-code way:
Delivering an ideal product experience to users plays a vital role in an app's growth journey. Being personalized, contextual and timely, contextual nudges & walkthroughs help engage and retain users repeatedly. Netcore's no-code product experience suite enables you to deploy nudges & walkthroughs with zero coding and engineering efforts in just 15 minutes. If you're keen on adopting the above use cases (and open to discussing more of these) for your own app, feel free to connect with us for a 1:1 chat!