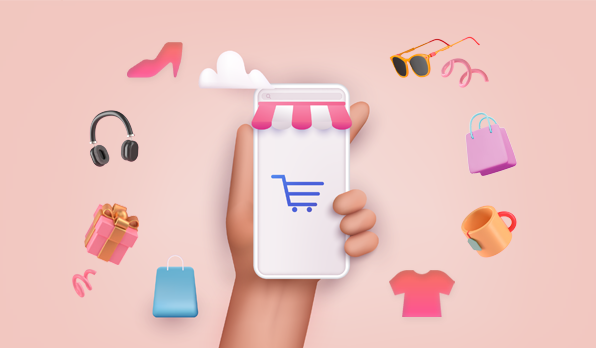 D2C e-commerce is expected to generate $ 5.42 trillion in sales per year by the end of the year 2022. The future looks bright for brands that have decided to implement ecommerce personalization. While sales are booming for D2C brands, do you know that an overwhelming 91% of shoppers would abandon an online retailer over a poor shopping experience ?
In the highly competitive scenario, e-commerce personalization and relevancy have been a priority for D2C ecommerce brands. Leading e-commerce marketers state that businesses cannot find a tactic more capable of winning consumers than personalization.
Though it has always been a focus of d2c ecommerce strategizing, the quality of a personalized online shopping experience is mainly generic even now. According to the statistics, it is a curious point because there's a big payoff and demand for customizing the offering to each site visitor.
59% of online shoppers stated that it is easier to find interesting products on a personalized e-commerce website
53% feel that retailers who personalize their shopping experience give a more valuable service that makes them revisit the site
45% highly appreciate e-commerce websites that offer personalized recommendations
The e-commerce landscape is changing at a faster pace than ever before. Customers today demand a personalized shopping experience that is unique to them. In today's competitive market, brands need to understand their customers individually and ensure a personalized experience throughout the user journey to be successful.
To help you with this, we bring "e-commerce personalization trends 2022" which sums up all that happened in the personalization space in 2021 and the trends you need to watch out for in 2022.
Topics covered
E-commerce personalization improves the customer shopping experience and makes them feel special. According to Accenture, the majority of US consumers say they're more likely to make purchases with e-commerce sites that personalize experiences. That's a high sales opportunity that business owners cannot afford to miss out on by not offering their customers a personalized shopping experience.
D2C ecommerce personalization is nothing but serving customized marketing messages to a targeted set and subset of customers, with the common goal of boosting revenue. It is built on the concept that every customer is different and has a different problem/need that needs to be solved/met. Impactful personalization involves presenting relevant, actionable recommendations to their customers in such a way that it enhances their online shopping journey to be more productive, pleasant, and satisfying.
Implementing effective personalization strategies call for extensive customer-data collection, in-depth analysis of the data, and using the insights to design the marketing campaigns and efforts.
Well, easier said than done.
Related read: The 'AI Plus Personalization' Boon: Transforming E-Commerce
Why Personalization?
Personalization is increasingly important to the business owners seeking to not just engage with their customers, but it impacts every business KPI.
According to McKinsey, 71% percent of consumers expect companies to deliver personalized interactions. And 76%t get frustrated when this doesn't happen. Personalization is no longer a choice, and it is the demand of customers today! The benefits also multiply for companies that offer personalization to their customers. Companies with superlative personalization generate 40% more revenue from those activities than average players.
Here's How You Can Reinvent E-commerce Personalization in 2022
With such a large selection of products available on numerous eCommerce websites, the primary concern for many of these sites is product discovery by presenting relevant search results. A visitor must be able to find the right product quickly and make a purchase effortlessly.

To this end, the Search box is a powerful site feature critical to the shopper's experience. A clear and well-positioned search box greatly improves findability/navigability and can dramatically increase overall conversions.
Offering relevant search results encourages visitors to shop more.
Customized and Shoppable Social Media Feed
Today, most internet users access the web via their mobile devices. And the majority of mobile device users spend most of their time on a few selected social media apps – Instagram and Facebook being the most used ones. Nearly 50% of Gen Z and millennial shoppers prefer to find new products on social media over search engines. Plus, a whopping 70% of consumers search for products they want to buy on Instagram and Facebook.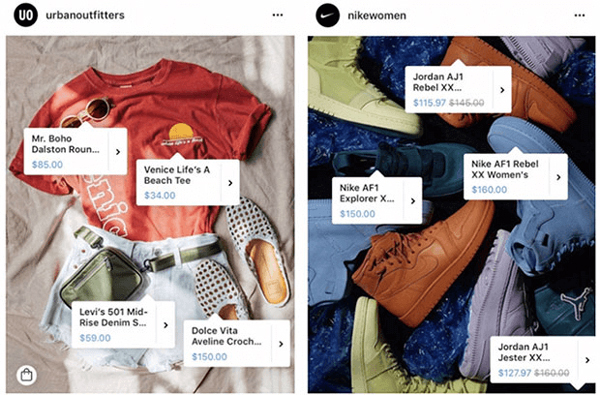 This opens a whole new opportunity for e-commerce brands with an effective and unique way to get into the wallets of their potential customers. Shoppable posts, featured images, and videos of products followed by a web page link that visitors can click on to shop are a new personalization technique for e-commerce brands.
Personalized Shopping Experience
Ecommerce Personalization makes the shopping journey easier and hassle-free for the customers. Happy customers eventually become loyal customers. D2C businesses with a thoughtful and innovative approach can deliver customer expectations for personalization while winning customer loyalty and increasing engagement. Businesses using advanced personalized marketing automation tools can quickly remodel their marketing campaigns into highly responsive and cutting-edge e-commerce campaigns. This would require businesses to harness their potential of segmentation and marketing automation to collect, examine, and respond to the data regarding shoppers' demographics, web behaviors, and other gathered information.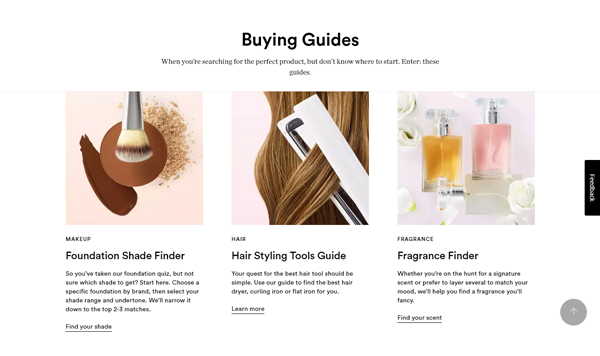 Related read: E-commerce personalization guide: All you need to know (with 7 examples)
Several d2c e-commerce brands are using interactive content, such as quizzes, surveys, and polls, to develop a better understanding of delivering entirely customized products and experiences that would cater to each individual's needs. This trend has explicitly been prevailing in two areas, and that is in the health and wellness industry and the digital media market.
For example, Native, a deodorant brand, uses an interactive quiz to deliver a customized scent profile that its customers can buy as a deodorant, perfume, or body wash.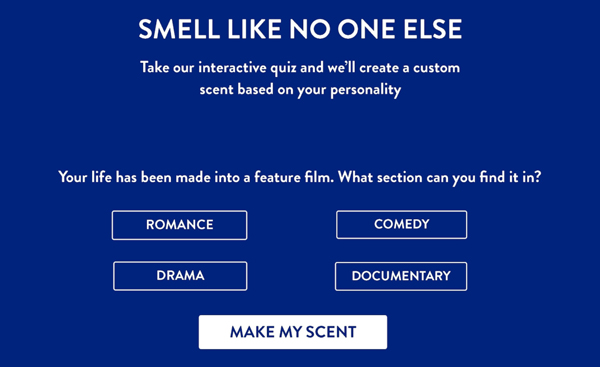 Personalized Product Recommendations
Personalization of product recommendations can be used to prioritize the content displayed on the website/app for every visitor individually. With a prioritized recommendation system, companies can gain complex insights into their product and customer profiles. Customers' data is maintained in the recommendation engine based on their past interactions with items. It then enables powerful business reports with user behavior analysis regularly. Business decisions that are influenced by data analytics end up saving companies a lot of money.
Product recommendations increase the conversion rates by an incredible 320% and increase the average number of items in the cart by 68.14%. At the same time, personalized recommendations offer a great way to build customer loyalty.
Example: Adidas changing their recommended products for the same style of shoe, depending on the color chosen.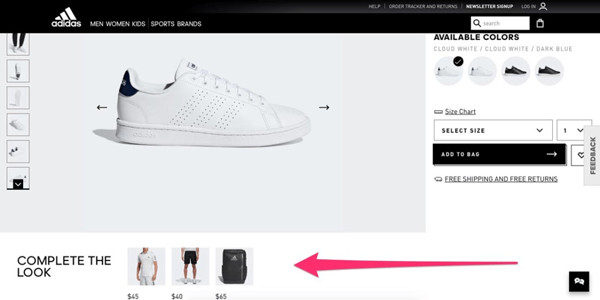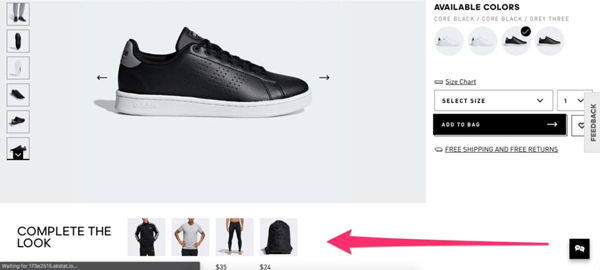 There's also a case where instead of standard products, many d2c e-commerce businesses aim to offer customizable and personalized goods. For example, one can have a T-shirt or laptop with a personalized design, color, print, etc.; even though such alternatives to standard offers are slightly more expensive, people are ready to pay to own something they can call "theirs," something unique.
Using AI for Personalized Customer Support:
According to Zendesk, customer support is one of the most important factors in developing customer loyalty. It reports that 42% of B2C customers are being influenced to purchase in the future if they follow up on an excellent customer service experience.
In 2019, e-commerce used AI bots and tools to enhance user conversion rates. Artificial Intelligence has explicitly paved the way for the upcoming generation of customer service in the e-commerce market. AI technology has given marketers the ability to answer and respond to customers' questions and queries automatically based on their frequently encountered issues and suggest relevant information based on the analytics data.
One of the key benefits of using AI technology is that it enables businesses to perform faster and offer highly accurate resolutions to customer issues by executing solutions learned from repeated issues that get resolved more frequently and successfully.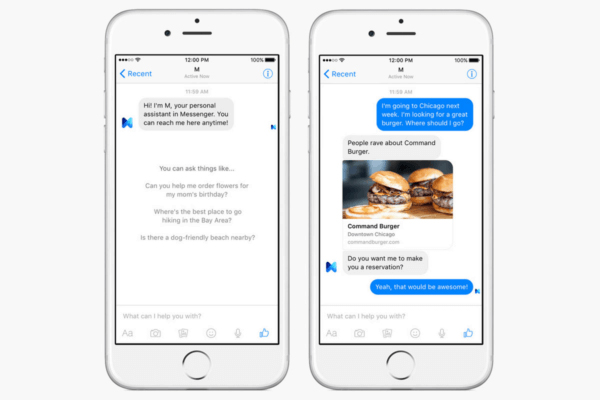 E-commerce Personalization in 2022
As seen in 2022, ecommerce personalization has shaped nearly all aspects of the customer's experience, from a user's initial browsing to the manufacturing and shipping of products.
E-commerce personalization in the future will continue to evolve into ever more customized shopping experiences. When it is implemented correctly, the shopping, buying, and service experience of a modern consumer ecosystem will have a direct impact on commerce, making technology more trusted than before.
As the e-commerce personalization technology continues to develop, we'll notice as it evolves from a reactionary role to more of an assistive role, where it will be able to maintain a continuous conversation with the customer so that businesses can adequately recognize their clients' requirements, resulting in long-term engagement, additional sales, and customer loyalty.
Also Read: AI-Powered Real-Time Personalization: 6 Popular Alternatives to Dynamic Yield
Parting Thoughts
As with any trend of the week, there's always a lot of information on ecommerce personalization. It can be overwhelming and harder as it goes on. D2C ecommerce brands need personalization. It cannot be denied that as a result of the growing global e-commerce marketplace, the landscape of e-commerce is evolving quickly and implementing personalization more efficiently. Find out how top D2C e-commerce brands have experienced growth with Netcore Cloud.