We heard the industry and joined hands with Hansel.io, bringing to you the numerous possibilities of growth & retention tied around mobile app user experience.
Product Experience : Your Show Stopper!
The world is seeing a paradigm shift in how businesses operate. The bygone era of bricks and mortar set-ups, is now seamlessly being replaced by digital footprints of brands. With convenience and ease taking the center stage, we are seeing the mobile first economy flourish.
The tiny tale to sum up the current scenario is
All the world's a digital stage,
All brands and businesses are a choice.
Customer experience plays the main part,
That is what makes you win the race.
Did You Know? 90% of the time on mobile internet is spent on apps and over 100,000 mobile apps are released every month.
While this mushrooming growth of B2C brands' online and mobile interfaces is taking them closer to the customer's door and wallet, it takes a lot more effort to trigger the right action. The sure-shot way to win those mouse clicks and right swipes that make them choose you over others, passes through the lanes of great customer experience.
Thus the significance of user product experience is undebatable and it is no more the battle ground only for support executives. It is everything that a user experiences, sees and hears, while using the product and to maximize the delight, every possible touch point on the product must be addressed with relevance and context for each user individually.
This brings our show stopper right into the spotlight for all the marketers, growth managers & product managers.
Bringing to you 'Intelligent Customer Experience Platform'
Putting this larger story in action, Netcore – Intelligent Customer Engagement & Communications platform is joining hands with Hansel – a real-time, no code, Product Experience (PX) platform, bringing the best of both the worlds together as 'Intelligent Customer Experience Platform' for the industry.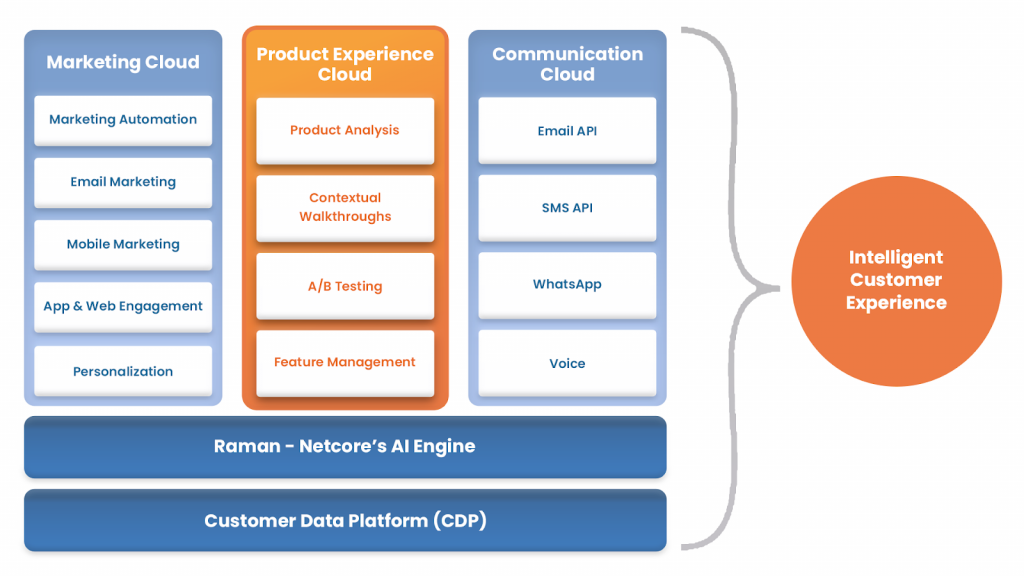 What does this bundle mean to B2C brands?
The story for digital brands revolves around a lot of metrics that lead up to the master metrics of conversion and revenue. While the businesses oscillate around conversion the larger battalion of teams work on boosting the number game around user retention, feature adoption, engagement, user experiences and time to market.
This coming together of Netcore and Hansel would power you with
Seamless User Experience – More Stickiness
End to End seamless user experience from Day 0 when the user installs the app upto he becoming a loyal customer. Right from user onboarding and activation within the app with a contextual walkthrough to triggering a push notification to bring him back on the app and complete his journey. The platform now helps Marketers, Growth & Product managers to manage experiences on Mobile App, Website & communication channels.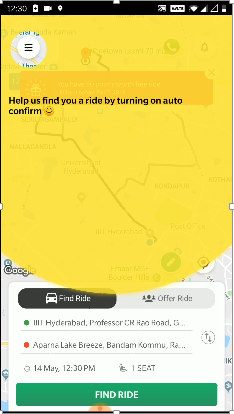 Insight driven Customer Experience – Higher Retention
Raman – The AI engine of Netcore, will help derive insights on "WHY" users are either uninstalling, retaining or converting within the app.
Basis this insight product managers can set up contextual walkthroughs and nudges to retain or convert users.
We observed this with an OTT streaming giant, wherein the D0 retention was higher when users went to the "Buzz" section. It was actioned with walkthroughs to new users, guiding them to the "Buzz" section, the latest feature on the block.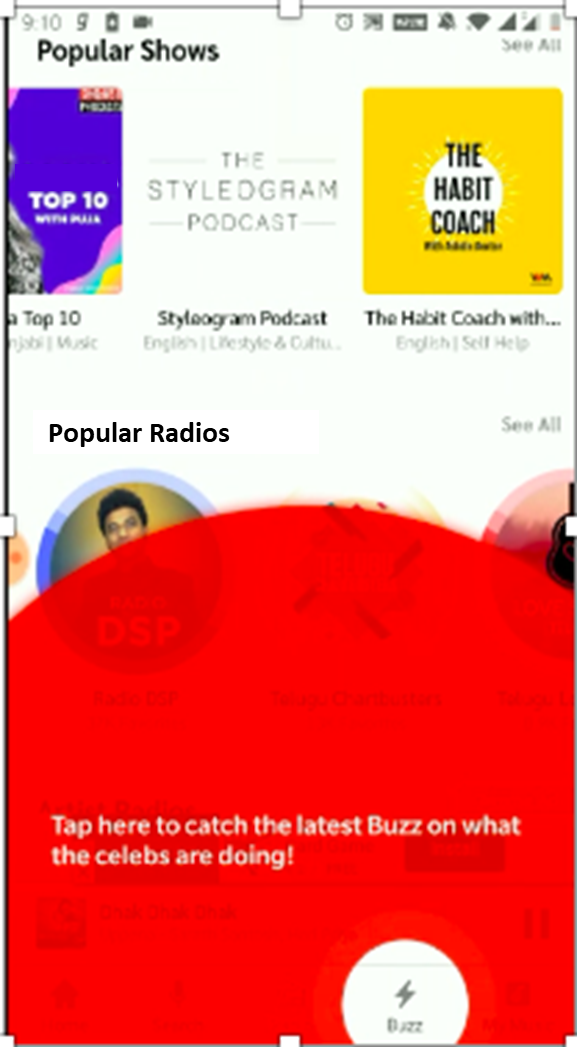 Agility to Product Managers & Growth Marketers – No Code Framework
It is not an exaggeration to say that brands are either agile or they are past. The fast paced world needs nimble and efficient implementation of features. The new module empowers product managers and growth marketers with exactly this, by letting them make changes, gather product insights, initiate journeys, walkthroughs, nudges, tutorials, coachmarks, A/B tests and what not! All on the fly with NO CODE and in NO TIME. We say no code, we mean no code.
"We have been working with Hansel since they were a team of five people. It's been great to see them step their game up every year with something new. The platform has saved us countless developer hours, enabled AB tests over the years on everything from our home screen to search to payments, customised our feature sets for different geographies without code, and more recently, also nudged our users to improve adoption & conversions. Looking forward to many more years of the partnership."
– Phaneesh Gururaj. SVP, Product at Redbus
Better New Feature Launches – Higher Adoption
Product teams keep rolling out features regularly, to deliver better value to their users. With the subtle nudges and guides, you can ensure your user sees what's new and what new benefit he would get out of it. Through these, a significant uplift in the feature usage and adoption is given! We give the much needed lime light to the end result of product teams' efforts.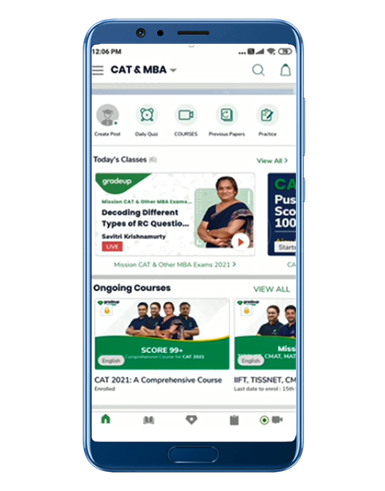 A/B Testing & Feature Flags on App – Higher Conversions

One major challenge that growth and product managers face is the speed at which they can run multiple experiments on the app to optimize conversions. Developers in most cases are tied up with developing new features. We break this and give the product managers complete control to run on the fly A/B tests on home screen to search to payment page and optimize it for highest conversions. Feature roll outs & roll backs can be done in minutes without any code.
"We have had a great working relationship with Hansel since the early days of MPL. Hansel has been instrumental in helping our Product teams move at the insane speeds they operate in. Every feature & widget in our app can be rolled out, rolled back, AB tested, and highlighted for specific users – all in a matter of minutes.
This is a superpower in the hands of our business teams. We've over-achieved on our growth targets regularly over the last year, and Hansel has kept up with our scale, while remaining super affordable." – Sishir Kolli, SVP Products at Mobile Premier League
Having put before you all of these benefits, we would conclude by saying Netcore is not a customer centric organization just by principle, but by action! The three acquisitions of Quinto.ai, boxx.ai and Hansel.io, in the last 18 months and the innovations we brought in mirror this. This new package of 'Intelligent Customer Experience Platform' that we bring to the industry along with Hansel is a reflection of our commitment to empowering brands.
We are sure you are excited about this new addition into Netcore Cloud. Get in touch today, to start working the magic for your B2C brand.