In the first part of this series, we discussed Interactive Inboxes and the current state of eCommerce. This part covers Inbox Innovation and eCommerce's transformative solution.
Inbox Innovation
Two of the most exciting innovations in eCommerce are WhatsApp and AMP, both happening outside the US. This is a snippet from a blog on WhatsApp's website.
"People across Brazil will be able to pay their local businesses from within their WhatsApp chats. This secure experience will enable people and small businesses to buy or sell on WhatsApp without going to another website or app. We're rolling out the service to a small number of businesses. It will be available to many more users over the next few months.
Users in Brazil can search for businesses, browse goods and services, and make a payment in just a few taps. We're excited to unlock this ability for people and businesses directly from chat. Now, paying for goods and services is possible using MasterCard/Visa debit, credit, and prepaid cards issued by banks participating in the service. Businesses using the WhatsApp Business app can link supported payment partners such as Mercado Pago, Cielo, or Rede. They can then create an order within the app and securely accept customer payments."
WeChat has supported in-app payments for years. For me, the most exciting developments are regarding what can happen in email. This matters for Netcore because we are one of the largest independent email service providers (ESPs) globally. Moreover, email remains the highest ROI channel.
Email has primarily been one-way. Brands send a list of items or an image, hoping consumers will click through to their website or app. This friction has kept action rates low. From our campaigns using AMP in India, there has been an astonishing increase in action throughout the customer journey.
AMP in the eCommerce customer lifecycle
AMP in email can be used across different stages in the eCommerce customer lifecycle.
1) Provide better user experience and drive user engagement with use cases like
Product search and checkout
Gamified offers and deals
2) Enable in-email shopping and boost user responses through use cases such as
Cart recovery and purchase
Cross-sell/up-sell products
3) Extend instant support and improve customer satisfaction through
Live chatbot to address customer queries
4) Gamify loyalty programs and boost brand outreach through
Instant reward points redemption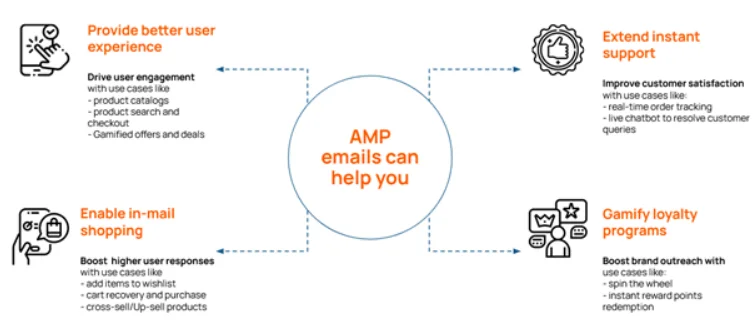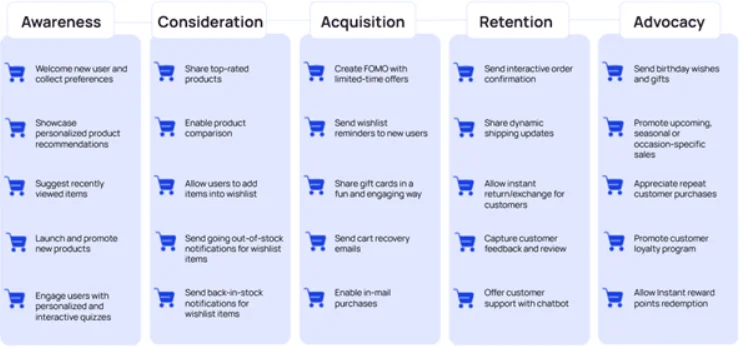 eCommerce's transformative solution
eCommerce's transformative solution is to imagine websites and apps inside email. Consumers can search, browse, and make purchases directly from their inbox. This is made possible thanks to AMP. These 'Email Shops' are the next storefront where marketers can control the narrative. They can 'push' their messages across to their customers instead of relying on them to visit their website or app.
Combined with Atomic Rewards, Email Shops have the potential to increase conversion exponentially. This would reduce the need for continuous, expensive new acquisitions to drive revenue growth. Email Shops can become profitability drivers for brands. However, this requires a mindset shift.
Brands must think beyond retention, engagement, and personalization. They must also focus on revenue, costs, and profits as critical metrics to track.

Email Shops can address profit-killing customer experiences. This would help brands toward exponential, forever profitable growth and, eventually, a Profipoly.
Carts and cards
The first step in building an Email Shop is to add a search bar in the header of every email. It should be done so that the results show in place, as demonstrated in the image below.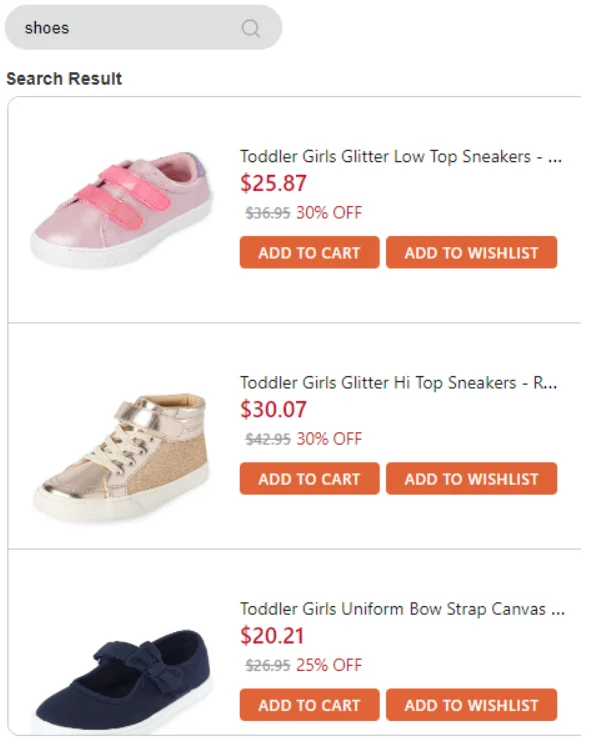 Each item in the search results must have 'Add to Cart' and 'Add to Wishlist' functions. These call the brand API and execute the actions in place.
Cart management can also be done within the inbox, as shown below.
Subsequent forms can take the shipping address and drive payments.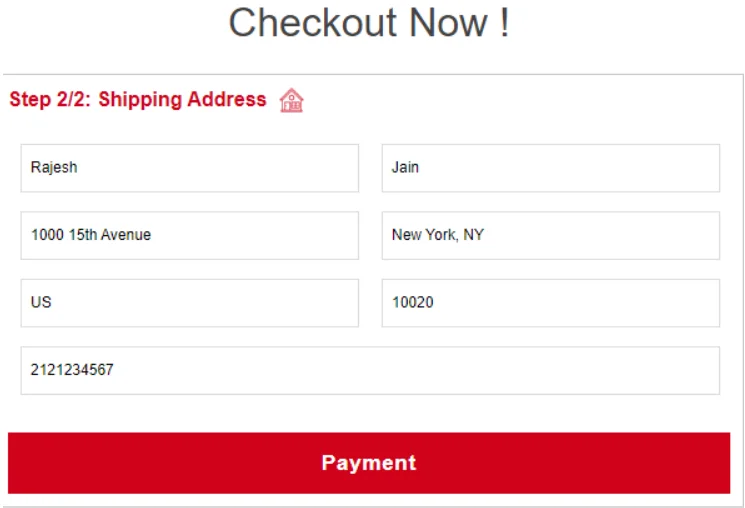 The last step towards confirmation is payment information. This can either be done through a popup or within the email itself, should payment companies agree. These steps bring the ease of shopping on a website or app to your inbox, eliminating click-throughs. Customers can also leave feedback and reviews, while delivery tracking can be made frictionless.
Here's how the customer experience can be 'AMP-ified' through the Email Shop.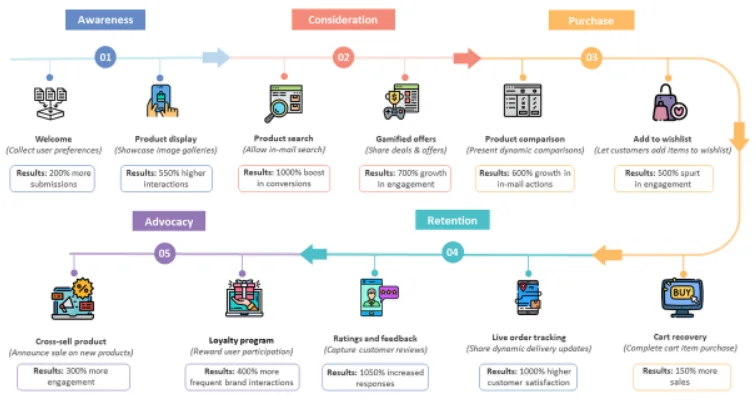 Chat GPT
I then discussed the Email Shops with ChatGPT.
Rajesh
I want to create a solution called 'Email Shops' using AMP to complete the entire eCommerce lifecycle within email. How can AMP help at every stage of the customer journey?
ChatGPT
'Email Shops' is an innovative concept leveraging AMP (Accelerated Mobile Pages) in email. It creates an interactive and engaging eCommerce experience within email clients. AMP assists at every stage of the customer journey, making it seamless for the customer and the brand. Here's how.
1) Awareness: AMP emails can include interactive content like videos, carousels, and animations. These can help brands showcase their products and services. Rich media in email can pique a customer's interest and make them aware of new products, promotions, and offers.
2) Consideration: AMP can help brands embed product details, customer reviews, and comparison charts in the inbox. This allows customers to make informed decisions and compare products without visiting an external website.
3) Conversion: Customers can add items to their cart, select product options, and complete purchases using integrated payment options within the email itself. The streamlining of this process reduces cart abandonment and increases conversion rates.
4) Retention: AMP-powered email can send personalized offers, product recommendations, and loyalty rewards based on past interactions or preferences. This can help brands foster long-term relationships and encourage repeat purchases.
5) Advocacy: Customers can share their experiences and write product reviews through embedded social sharing buttons. This helps create brand advocates and improve the brand's reputation online.
6) Support: AMP emails can include interactive forms, FAQ sections, and live chat widgets. Customers can access help without having to leave the email. This enhances customer experience and helps resolve issues efficiently.
Always follow best practices when implementing AMP in email. This ensures greater compatibility across devices and email clients. By leveraging AMP, brands can create a frictionless, efficient, and engaging eCommerce experience in their customers' inboxes.
Continued in Part 3…