How many promotional emails about beauty and personal care did you get this week? Did any of them particularly grab your attention? Did you click on the CTA, go to the website, make a purchase, or sign up for something?
If you are like most recipients of such emails, the expected answer would be a 'No.' Promotional emails and messages worked quite well in the past. There's no taking away from the marketing efficacy they had, but they just don't hit the right spot anymore.
Customers are barraged with fairly similar-looking promotional messages all day. Most go unnoticed and unopened. CTAs in them are not clicked, and even discounts are not used. This is particularly true for the beauty industry. Its marketing requires a careful combination of novelty, fantasy-building, ease, and convenience. Customers are looking for the promise of a transformational experience – in the communication and product.
And it's the cue for Inbox Commerce to enter the scene.
This article explores how a transformational marketing technology, Inbox Commerce, amplifies customer engagement and conversions, particularly in the beauty, lifestyle, and wellness industries.
What is Inbox Commerce?
Inbox Commerce denotes marketing products/services, innovatively engaging with customers, and conducting transactions right inside emails and app/push messages.
This approach focuses on simplifying the customer experience to make it convenient for users to interact with brands. They can effortlessly buy products/services without redirects to sites and apps.
The AMP for email technology is at the heart of Inbox Commerce. It is the foundation of Inbox Commerce and has become the most influential tech for unconventional marketing and conversion. Here's how you can leverage it for your messaging.
Simplify product finding and choosing
Customers shouldn't have to click out from their email to a website, go through multiple web pages to find products, pick and shortlist, compare options, and read reviews before adding them to Cart. The more the number of clicks, the higher the chances of them dropping off from midway.
With Inbox Commerce, they never have to leave their inbox to buy what they want. Inbox Commerce-enabled emails offer customers the ability to do everything within a single email.
Marketers can display categories and subcategories of products within an email so that users can scroll and select products from the inbox. You can insert search bars with auto-suggestions that show relevant options based on the users' keywords. They can also see reviews from customers who have purchased and used the products.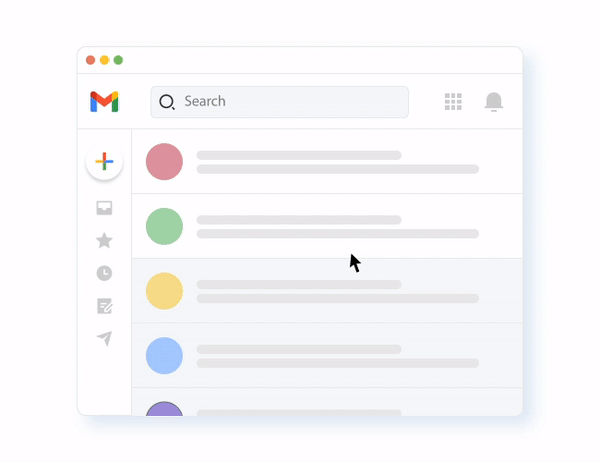 Offer spot-on product recommendations
Go beyond typical product recommendations. Instead, be upfront and ask users about their needs, wants, and likes. Set up quizzes, surveys, and questionnaires to understand your customers' desires, personality traits, and priorities. Use the answers to recommend products and services that are 100% relevant and meaningful.
Inbox Commerce makes all of the above possible within a single email.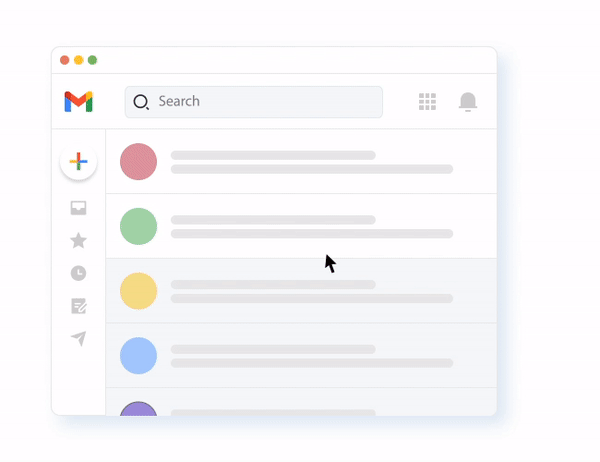 Make appointment booking quick and easy
Inbox Commerce doesn't just help folks search through your product catalog within an email. They can also help users make beauty or personal care-related appointments from their inbox.
For beauty brands, nothing sells like a bit of extra TLC. Encourage users to book appointments in specific salons at a discount (may be as a reward for their loyalty or as part of a promotional campaign). If you focus on holistic skincare, why not sponsor sessions for your best customers with renowned skincare specialists in their city?
You can also keep users updated on their appointment status (request received, in progress, being assigned, confirmed, etc.). Inbox Commerce emails tap into the server's backend and display real-time information about appointments, no matter when users open them. In other words, send the email once, and it keeps updating the status information on its own – no more sending multiple messages for updates.
Generate FOMO to scramble some action
If you have a great deal that is time-bound, your customers should know the clock is ticking away. It's the limited availability that makes short-time deals oh-so-tempting. If customers are worried that they'll miss out on a '40% off' in the next 2 days, they are much more likely to make a purchase.
Thanks to Inbox Commerce, you can embed a countdown timer within email. It will display live numbers – days/hours left for a sale to end or until a discount offer stays valid.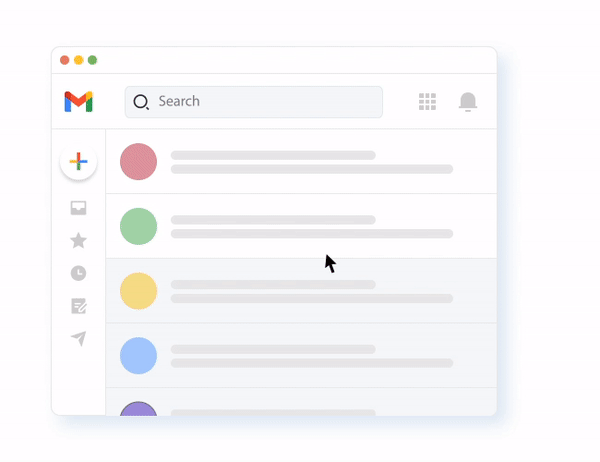 Collect more, collect better – feedback matters
People aren't going to take the effort of clicking a CTA to fill out a feedback form. Can you imagine users reading through an email, clicking the CTA redirect button, navigating to an external webpage, and logging in to provide feedback on their experience?
If you really want extensive customer feedback, make it easy for them to provide it. Inbox Commerce lets you embed in-email forms for surveys, feedback, ratings, NPS, and more. Users can submit their feedback within the emails effortlessly.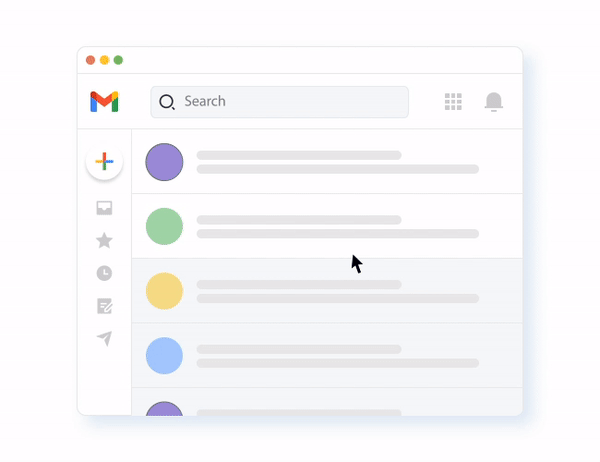 Provide instant support and response
Customers can now get support from brands within their inbox instead of calling, writing an email, or even going to a website.
You can create live chatbots that answer relevant, commonly asked questions within the email. The chatbots can fetch answers from your site's backend 24/7 and respond to queries in real-time, offering solutions, recommendations, etc. You can also include multiple FAQs in a compact, drop-down format within the inbox, so even mobile users can look at them without screen clutter.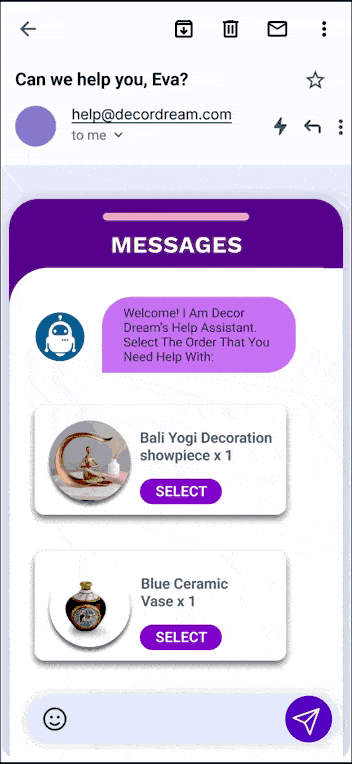 Fit in more text without cluttering the screen
Inbox Commerce allows marketers to showcase more content without worrying about cluttering the screen (especially mobile screens). These emails come equipped with technology to display content in bite-sized snippets under collapsible headers. Users can click on each header to unravel the associated content. Inbox Commerce features several design and layout elements that can accommodate substantial information within email in a simple, clean layout.
So, feel free to send users that 500-word guide on the perks of using retinol after hitting 30 via email. They won't have any trouble reading it in their inbox.
Offer calculators for customers to check budgets
Some purchases, like a year-long, expensive rejuvenation program or fixed-routine sessions over an extended period, require a bit of financial planning by the customer. They would want to think the budgets through rather than get into it impulsively.
You can offer interactive calculators within Inbox Commerce emails so customers can do the math themselves. With a couple of inputs and a click, users will have the information they need right at their fingertips. They never need to leave the inbox to make the decision.
You can also use the data collected by calculators to send hyper-personalized product or service recommendations and content.
For example, if someone is trying to calculate their BMI, you can send helpful tips on diet, exercise, and lifestyle changes to get to the ideal weight. Similarly, if they are interested in products that overshoot their budget, email them a customized list of more economical options.
Enhance cross-selling with on-point recommendations
Instead of pushing random recommendation lists, use customers' previous purchase history to suggest products that fit into their lifestyle and help them. You can also draw upon insights from their browsing behavior to curate the best possible products and services.
Leverage Inbox Commerce to send your recommendations in space-saving formats with rich images and compelling text. Get awesome layouts without cutting down on the educational information you want to send.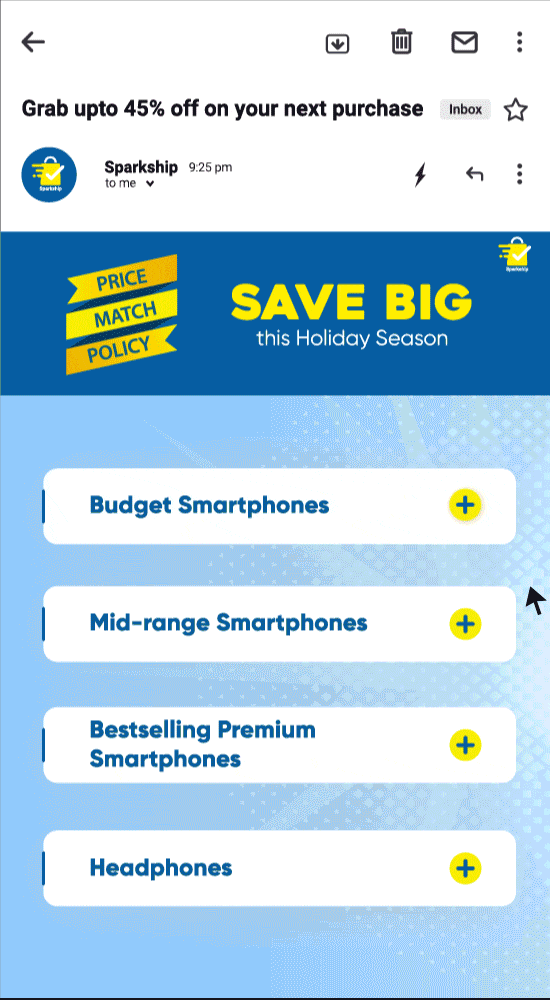 Address abandoned cart issues effectively
The nightmare of recovering abandoned carts just got a little easier with Inbox Commerce. Using its ability to persuade with high-res images and content elements, you can remind customers that they have items in their cart that really deserve to be checked out.
Feel free to add quirky, fun visuals, interactive scratch cards, and other tactics to delight the customers and incentivize them to hit 'Buy Now.'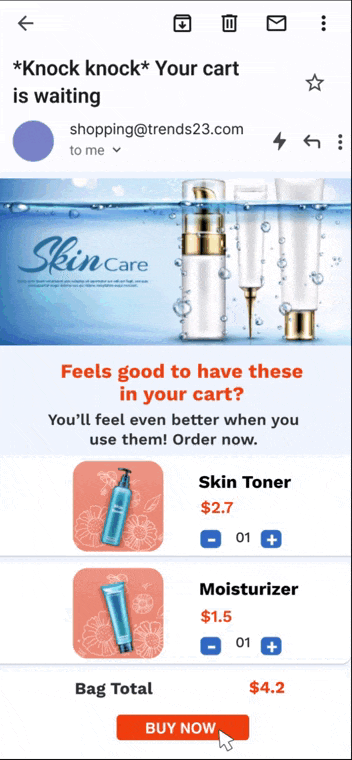 Simplify rescheduling, cancellation, and refund
An outstanding brand that customers keep coming back to makes their lives easy every step of the way. This applies as much to purchases as to cancellations, returns, or refunds.
Thanks to Inbox Commerce, customers can do all the above quickly and easily – right inside emails.
By making these actions easy for users to accomplish, brands can establish a reputation for prioritizing customer experience even after the sale.
Inbox Commerce has proven itself
We're not recommending an experimental technology here but rather a groundbreaking innovation already changing the way marketing works in the real world.
Our clients across industries have adopted Inbox Commerce to amplify their content reach and efficacy. Inbox Commerce is turning out to be highly effective in pushing personalized and interactive communication that converts users at scale.
And we have proof of this efficacy, too. Our clients have shown decidedly higher ROI with implementing Inbox Commerce into their marketing ecosystem. Here are some success stories you can browse.
Interested in knowing more about Inbox Commerce? Reach out to us, and let's talk about the specifics of leveraging it to transform your marketing efforts and boost conversion. Understand how you can benefit from our expertise and experience. We send over 20 billion emails a month on behalf of 6500+ businesses across 40 countries.
We're constantly analyzing results, studying trends and forecasts, optimizing processes at different levels, and bringing innovations to meet the highest goals in marketing ecosystems.