On 27th March 2019, Google announced that desktop Gmail users can now see dynamic emails that are actionable. Users can interact and perform certain actions within the email without having to go to an external website.
This advancement gives emails a huge boost in terms of the level of user engagement they can potentially deliver for brands. This assumes even greater significance as Gmail accounts form a major chunk of the total number of active email users across the world. In fact, Gmail already had over 1 billion monthly active users in early 2016.
Early last year, Google had introduced Accelerated Mobile Pages (AMP) as an open source project designed to help web publishers create mobile-optimised content that load instantly on all devices.
What are AMP Emails?
AMP technology enables faster loading of webpages with rich content like video, animations, and graphics across multiple platforms and devices so that content can appear everywhere in an instant – regardless of the type of smartphone, tablet, or mobile device.
With this latest announcement, Google is now extending the AMP feature to emails, bringing that interactive, engaging, and actionable experience to email.
With dynamic emails, desktop Gmail users can stay up to date in terms of the information they see in the email, like the latest comment threads and recommended jobs.
They can easily take action directly from within the message, like RSVP to an event, fill a form, browse a product catalogue, or respond to a comment. This serves as a convenient win-win for both brands and users alike.
Examples of AMP Emails
Here are some examples highlighted on the Google blog.
When it comes to commenting on Google Docs, instead of receiving individual email notifications when someone mentions you in a comment, now, you'll see an up-to-date thread in Gmail where you can easily reply or resolve the comment, right from within the message.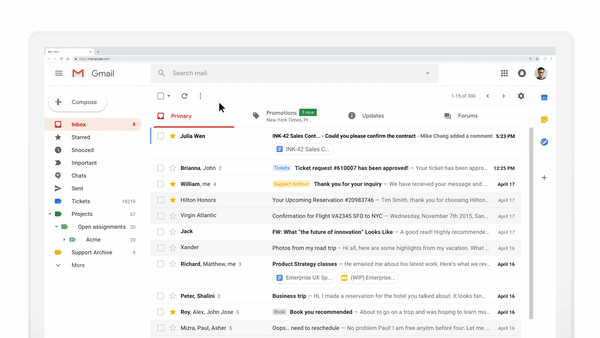 Many brands have already begun using the dynamic email feature to make their emails far more interactive and engaging in nature.
Now, Pinterest users can discover and pin the images to their boards directly from email received itself.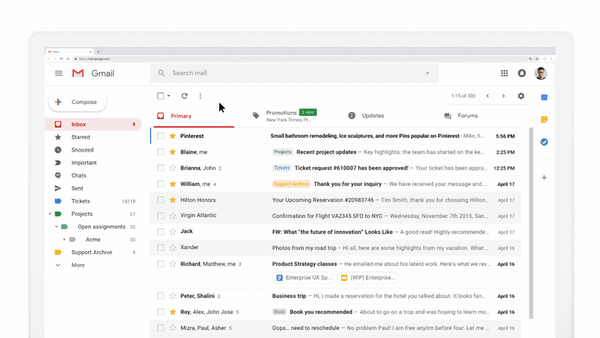 Customers of OYO Rooms can now browse hotels and rooms directly from within the email.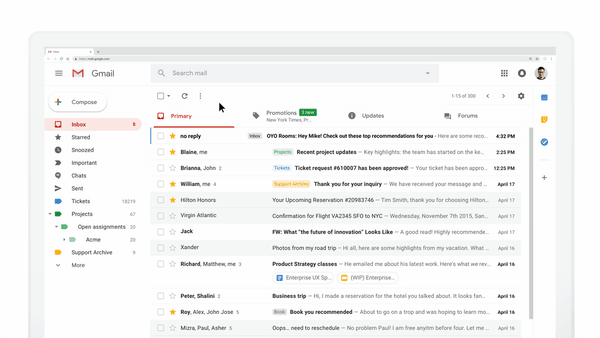 Despite being a traditionally reliable channel of engagement, the often static and non-interactive nature of emails had caused it to lag behind other modern channels of communication such as rich web push notifications, push notifications, and in-app messages.
With the dwindling user attention, requiring them to click on a link in the email, open a new tab, or visit another website to perform actions; emails were beginning to lose their effectiveness as an important marketing channel.
This latest feature from Google comes as a massive boost in the arm for customer-centric and metric-driven marketers like you, and is likely to kick-start a new chapter in the evolution of email. Brands will now be able to engage with their customers in the most interactive and personalised manner possible while significantly reducing activity drop-offs and driving higher engagement for a variety of campaign-specific use cases.
Conclusion
The impact of emails as a user retargeting, retention, and engagement channel will increase exponentially. Imagine, if your users can complete the transaction from the digestified cart abandonment email you send? Or, write a product review within the email itself?
The mobile support for the dynamic emails feature will be out soon, as per Google. It also mentioned that businesses that want to send dynamic emails need to follow the stipulated guidelines, and it will review the emails before they can be sent out.
Also Read: AMPlify your Email Engagement with Dynamic Emails
As a pioneer in the email marketing space, you can uplift your email marketing performance through the power of AI, get in touch, today!