Relying solely on educated speculation and intuitive assumption is certainly not your best shot at building a product or deploying a new feature that resonates with your target market. You need to be conversant with every dimension and aspect of the product that comes together to support the product roadmap. That's when you effectively create and lay the foundation for product-led growth (PLG).
Putting together some exceptionally smart insights and growth hacks that we gathered from the speakers at The Makers Summit, we've curated this blog post to outline the metrics that matter the most, in addition to other factors that tie back to your product strategy.
Here are the most important dimensions of a product that we along with tons of other brands believe, should be included in your PLG strategy playbook:
1.User retention: The north star metric
The best measure of product success is the number of users a brand is actually able to retain in the long-run.
A product-led growth strategy is what helps users truly understand the value delivered by a product and that's exactly what helps a brand retain its customers.
As Harsh Jain, CEO at Dream11 rightly pointed out that the only thing product managers should live by, is Retention (the organic way, of course).
Take the instance of the fintech industry taking up the freemium model that follows a 'try and buy' approach to attract and retain customers. On most occasions, a certain number of users end up subscribing to the product and conversion becomes the metric product managers chase. But, is that really the end-game? Well, it most certainly is not! Being able to retain these users is the real deal.
Retention, undoubtedly, is the north star metric for every product manager. It's what will drive growth for a product. Think about this. The more users you retain, the more popularity you gain through positive word-of-mouth. And, this becomes the way forward to attract new users; setting in motion a retention-acquisition flywheel. Again, this also leads to higher monetization opportunities.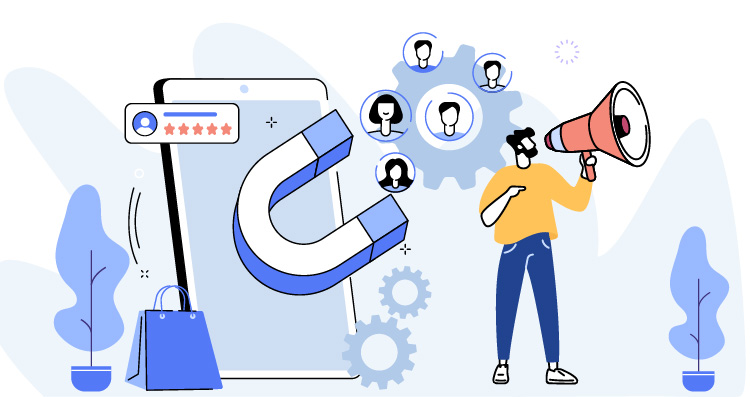 Further, highlighting the multi-layered approach to better retention, Brijesh Bharadwaj, Director of Product, Growth, and User Products at Dunzo, talked about identifying and tracking the right metrics and insights around user preferences, demographics, and feature usage.
2.User experience = User delight
It really is all about the user journey and experience. It's quite interesting to dive deeper; right from the design and UX to user onboarding and every other experience a user has across different stages of the user journey.
This thought was driven home by Sruthi Sivakumar, Head of Design at Bounce as she outlined how user experience is not just about screens, but more about how a user really feels and interacts with a product at every step.
Perhaps, the most crucial step in the entire user experience is the user onboarding journey. More often than not, users need you to hand-hold them and guide them through your product or app. And, this initial experience is what decides whether or not a user will choose to come back to you.
It's also important to note that every user segment is different. So, the way you engage with a particular user segment may be very different from another user segment. And, every user segment would view your app quite differently. Shivangi Srivastava (GM – New Initiatives at Swiggy) cited an example of how for a Khatabook user, the entire app experience and the way a detailed onboarding is done is quite different from how a Swiggy user would be treated on the Swiggy app. The approach, walkthrough, and messaging varies in its subtlety during the entire onboarding process.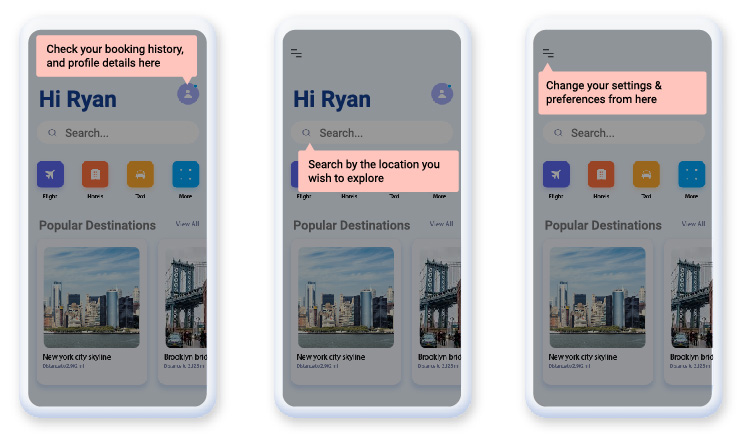 Today's no-code/low code revolution is empowering product managers to easily craft and deploy contextual nudges & walkthroughs to engage users in the most relevant ways and highlight the hero features of the product with the least dependency on engineers/developers.
Building on the above high-impact strategy – Kedar Parikh's, Product Head at Netcore, session on being an "Aatmanirbhar" or self-empowered PM in the era of product-led growth" highlighted examples of how a simple nudge or contextual walkthrough could help real brands improve their user retention rates, enhance user activation, push feature discovery, and optimize conversion funnels.
While you're at it, make sure to not annoy your users and hamper their in-app experiences. To this, Varun Ramamurthy, CEO & Co-founder at Hansel.io, added that every option you provide to a user, is a choice the user has to make. And, every such choice could be a potential drop-off point. So, everytime you present a choice to a user, you don't want to force the user to make a choice. Rather, you want them to independently make the choice! This is exactly where you could 'nudge' them towards what to do.
It always has to be the right nudge, for the right user, and at the right time.
3.Data-driven experimentation: For best results
Running data-driven experiments, experiments, and a few more growth experiments are critical to understand the potential upsides of implementing a new feature or design. Sounds daunting on the surface, right?
The good news here is that these experiments can now be facilitated easily through A/B testing where you simply roll-out certain features to a certain set of users or simply roll-out two variants of a feature to see which one works best for you. Here's where one of India's leading mobile gaming platforms, Mobile Premier League (MPL) also succeeded in optimizing its home screen layout and understanding its users' response to new features and games.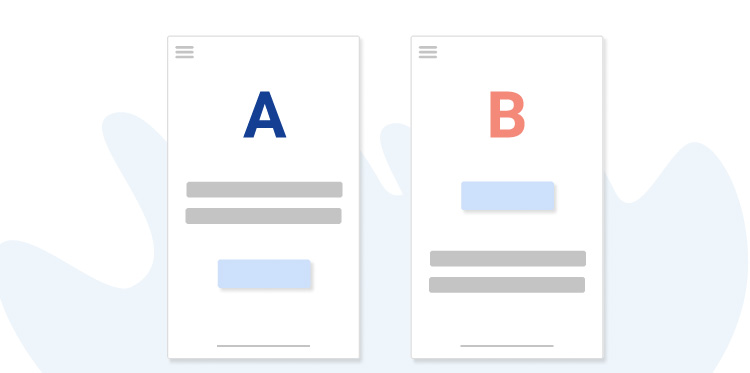 Do you know why Trivago's ad went so viral? Due credits to A/B testing there!
Every brand, across every industry can now leverage experimentation to unlock the true growth potential of a product. It's time for PMs to put their faith into the HEAL (hypothesis, experiment, analysis and learning) framework – as shared by Harsh Jain, CEO at Dream11 – who further vouched for experimentation and growth being the source of agility for product teams to deliver value and rightly communicate benefits to users.
Put experimentation at the centre of your product roadmap and you're on the right path to scaling product-led growth.
4.Data science: Connect the dots
Something great can come out of all these aspects outlined above – if and only if – you can leverage the power of data science to help overcome the biggest growth challenges you face.
The best way to go about this? 'Start asking questions to your data' as says Sidharth, Product & Design at Headout.
It's important to break down every step of the user journey, decode, and analyze user behaviour right from the time they discover you to the time they actually initiate a monetary transaction (or relevant conversion event) on your platform. How many times has a user clicked on a particular feature? How many times did the user launch your app and undertook a trackable action? At what point did the user drop-off? And the list goes on!
These are the questions that every product manager needs to answer. Afterall, understanding user behavior and optimizing the user journey is the key to achieving success.
The 3 day event pretty much gives every product manager a larger picture of what the product-led growth era looks like and what are the major aspects that truly differentiate a successful product from an "also-ran".
Product-led growth is more than just a buzz-phrase. It's a replicable concept and philosophy that's here to stay. For just having a good product isn't everything. Identifying each of these dimensions and acting upon it, is what will decide the path your product-led growth strategy takes.