Generating leads through marketing emails is by far the most effective way in terms of cost and results. They promote products and services, build a customer base, and increase sales. With the right resonance, emails can create leads and drive qualified prospects.
Several studies and Email Benchmark Reports have clearly established that AMP emails drive maximum conversation and engagement across industries and user demographics. AMP emails are far ahead of static HTML emails in helping businesses find prospects quickly and convert them into paying customers.
Let's look at eight examples of how AMP emails can skyrocket your lead generation outcomes.
1. Attractive displays of products/services
AMP components let you send high-res images and GIFs of your best/most popular offerings. Users get to see every product's best possible visual representation from every angle.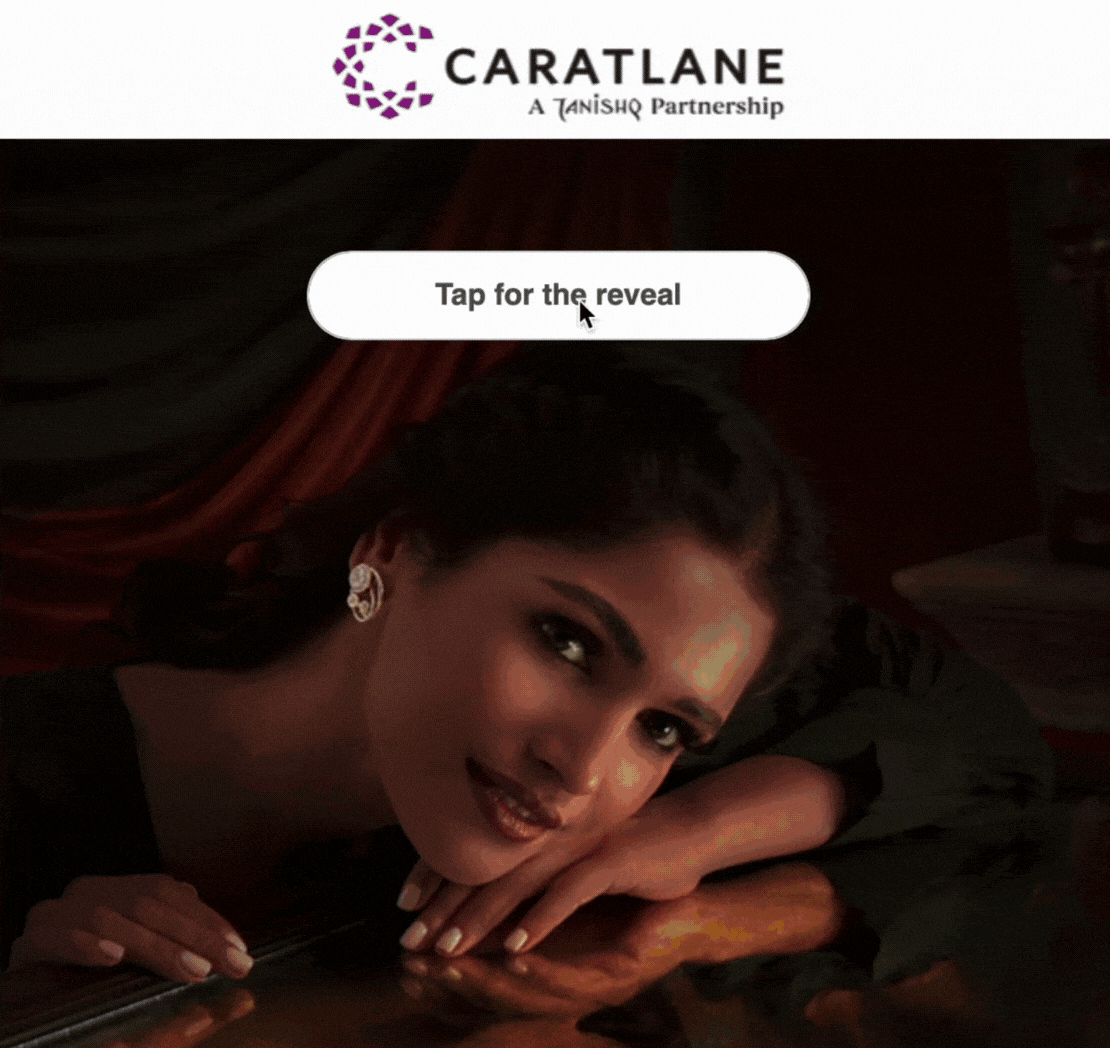 Insert great-looking images, and more email recipients are likely to show interest. Do not underestimate the power of visual appeal; since time immemorial, "show and sell" has proven true.
Pro-Tip: If there are too many images and you're worried about cluttering users' screens (especially the mobile ones), use AMP components to showcase the images in a carousel format.
2. In-email tools
Let's say you're an investment firm and sending out emails about a new, promising fund to your customers. Most will first need to determine if the initial and monthly investments are within their monthly/yearly budgets.
Why not send a functional calculator within the email? Let customers do some instant math on their own. If they're comfortable spending the necessary amount, they will likely contact you for further details or the next steps.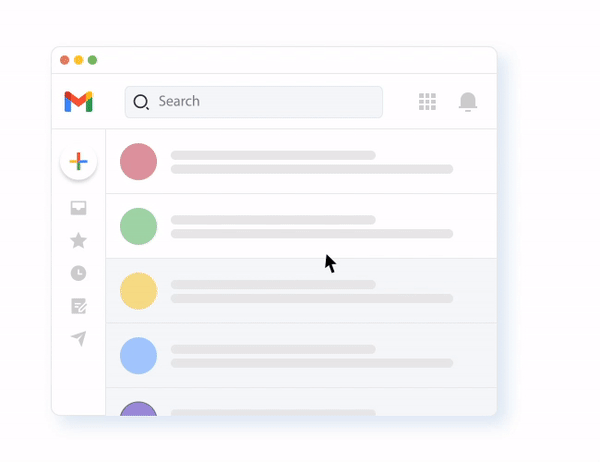 Similarly, a combination of AMP components can allow users to not only book but also choose their favorite seats within the email. Event management companies and travel businesses can use such AMP emails to encourage users to advance in the lead funnel.
3. Real-time data updates
AMP emails can connect with back-end databases and display updated information within the inbox. For example, you are an investment company and have suggested a list of stocks to a prospective customer. You could send an AMP email that automatically updates the live prices whenever the user opens the email. Such convenience will likely develop assurance in the user's mind about you always staying on top of things. It will also nudge them to explore possibilities with you when they see a positive spike.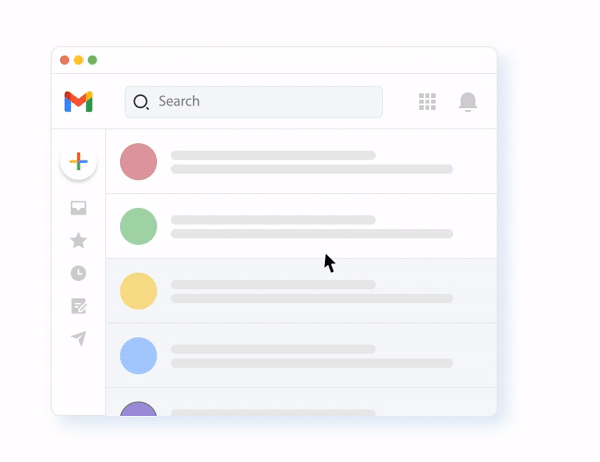 4. Instant support at the customer's fingertips
AMP emails ensure that users do not have to go through phone calls and extended wait times to have their queries answered. You could send a set of FAQs as an expandable list within the email. Users just have to click on the relevant question, unroll the answer, and get what they need.
You can also send in-email chatbots that can immediately address customer queries. Or, if a customer prefers to detail their question and wait for a comprehensive answer, they can do so via forms embedded within AMP emails.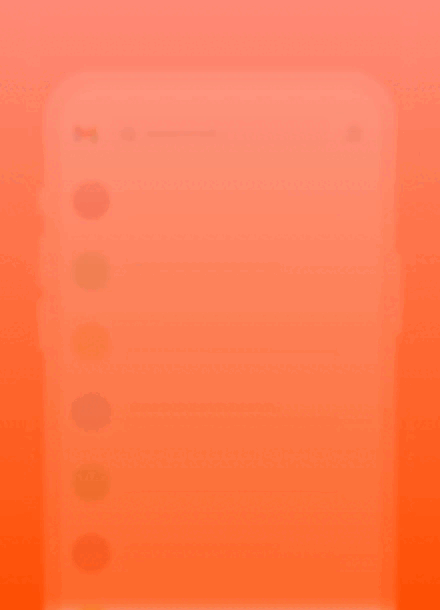 In all these instances, you're nurturing a user to engage positively with your brand's ecosystem – in other words, creating a lead.
5. Appointments, trial registrations, demo bookings, and more
In-email forms, powered by AMP, are excellent options for collecting registrations or scheduling dates and times. Since users can enter all their information without leaving their inbox, they are more likely to do so – no website redirects, no drop-offs, aka lead leakages.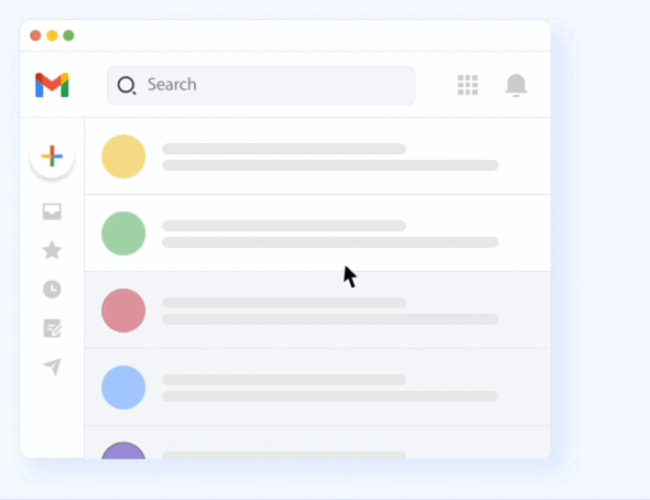 Users entering their information into these forms and expressing interest are gold in terms of lead generation. Now you have a foot in the door.
6. Value-added content without clutter
Want to send an article on how to prepare for childbirth? Or, a quick summary of some new property regulations? Or a detailed buying guide for a home surveillance system? You'll probably need a fair bit of text, images, tables, charts, etc., to get all points across.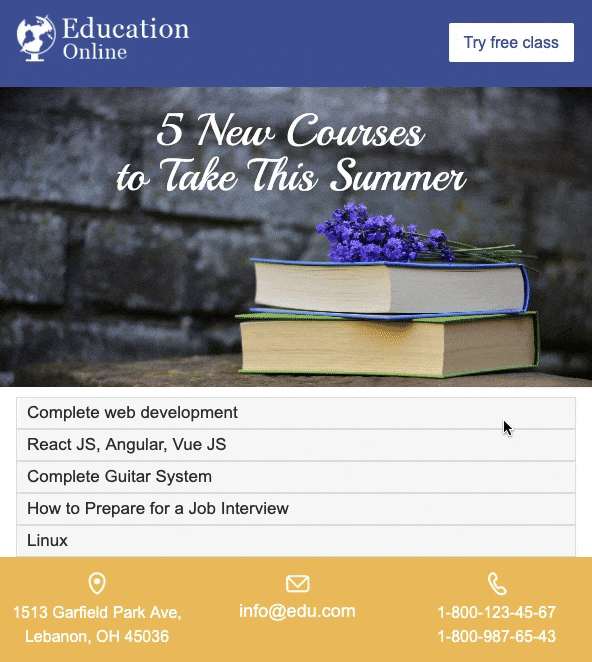 AMP emails let you send comprehensive information in clean formats that don't clutter screens. More people will engage and read through the helpful content you've created. It will lead to user affinity, and consequently, you will generate more leads.
7. In-email search bars
We've mentioned that you can email product lists or recommendations along with appealing images and GIFs. You can also go a step further and include a search bar within AMP emails. Users can type keywords and search for products/services inside your email, just as they would on your website or a search engine.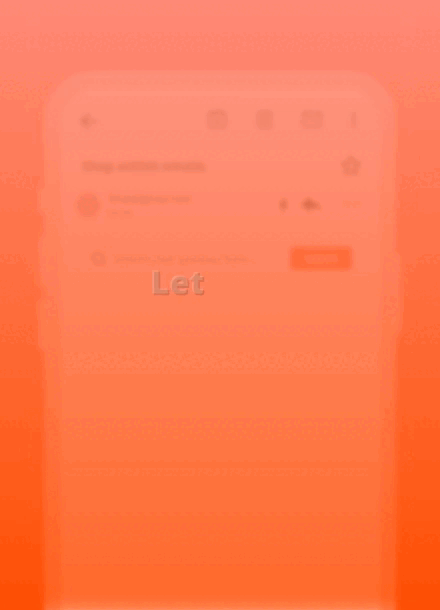 Making such actions easier and quicker will create a favorable disposition toward your emails. Additionally, you would also collect valuable information on who your users are and what they are looking for. Insights from such data will help you customize your messaging and make it more effective in creating leads.
8. Fear of missing out (FOMO) effect
Buy 1, Get 1 Free for the next 24 hours? Flat 30% discount for the next 3 days? A "25% off week" on sports goods?
Whatever the offer, nothing drives customer action like FOMO. Give people the sense that they will miss out on something exceptional if they don't act 'now.' Even if they don't make a purchase, they will at least explore further.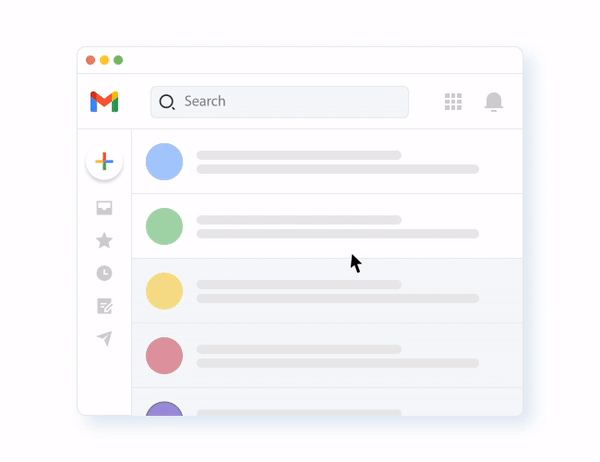 Even if someone does not claim the discount by purchasing, they might have examined options or added items to the cart and abandoned it. Any action on their part can contribute to lead generation because action shows interest.
And where there's interest, therein lies the possibility of conversion.
Less friction, more leads
Making it convenient for users to take action without leaving their email goes a long way toward lead generation. Any focused customer interaction is a mother lode for lead generation.
AMP emails turn your inbox into a website/app and do away with redirects and user drop-offs. You get a linear and smooth movement of users into the lead creation and collection funnel.
Given AMP's versatile capabilities, there's no limit to what email innovations you can deploy to generate leads. Start with the eight proven methods discussed above, and once the leads are flowing in, you can try more imaginative AMP emails to boost those numbers.
If you need a little help with getting started, why not connect with us? We have sent over a billion AMP emails across 200+ highly successful campaigns and can offer assured solutions that increase your revenue from email marketing.
Over 6500 businesses across 20 countries trust us to deliver 20 billion emails every month.
Here are the success stories of some of our clients: