The Post COVID-19 Marketing Playbook
Why do you need this ebook?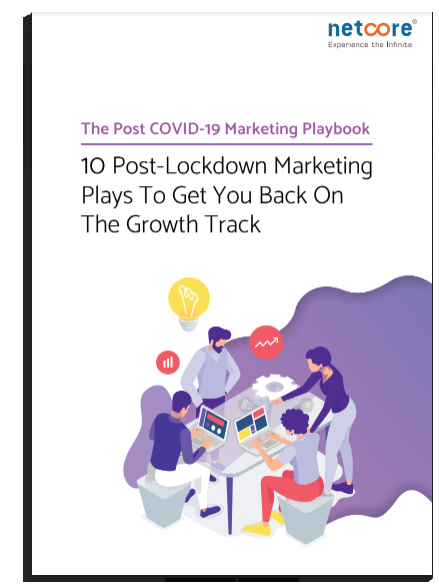 Post-COVID World is New
COVID-19 has changed the world. The customer behavior, needs, and expectations have shifted, and so should your marketing efforts. Marketing has to play catchup and soon.
Actionable Marketing Campaigns
This ebook is a playbook to help you design your post-COVID-19, post-lockdown marketing campaigns. The guide includes 10 Marketing Plays that are applicable across brand categories.
Inspired by Real-World Marketing Leaders
These marketing campaigns are inspired by extensive interviews of marketing leaders across our customer spectrum and are morphed into industry-agnostic insights.