11 Ways to Maximize Value from Transactional Emails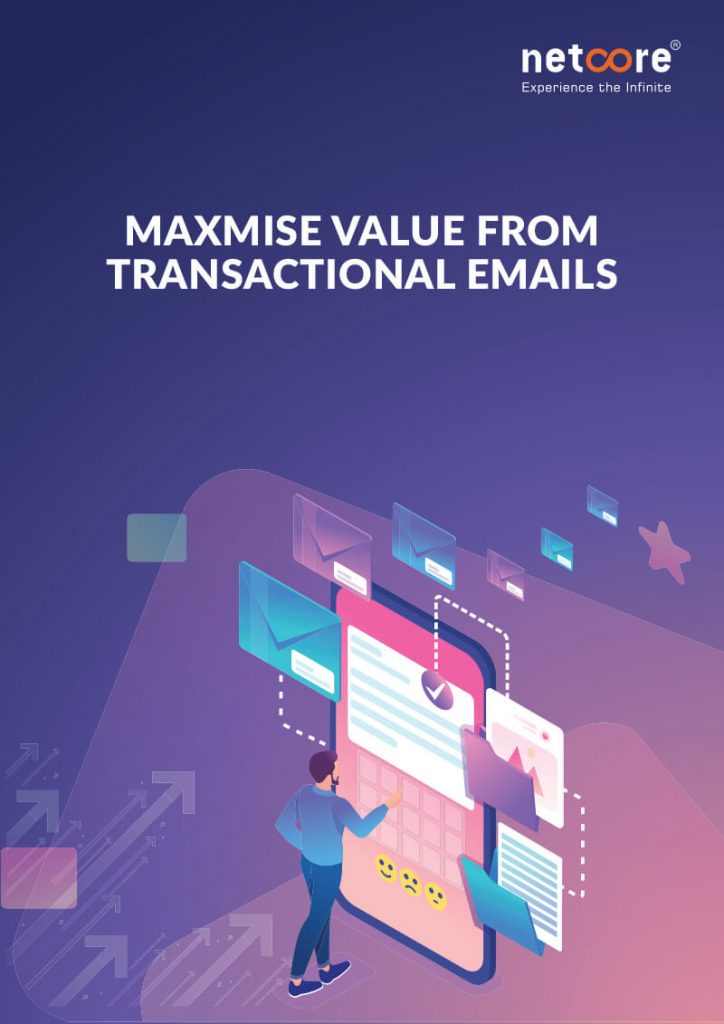 Do you know that the CTR of transactional messages is 3 times higher than non-transactional messages?
The answer is straightforward - because these emails are super relevant as they get triggered by your customer interaction with your website or the app—for example, subscription confirmation emails, order confirmation emails, and shipping confirmation emails.
But that doesn't mean you should use these emails just to intimate your customers. In fact, you should optimize these emails to drive purchases and more profit from your customers.
In this Ebook, you will learn:
How can you maximize value from transactional Emails?
General Best Practices for Transactional Emails
Actionable tips to take your Transactional Emails to the Next Level