Beyond the Basics of Deliverability: Brand Reputation vs Email Reputation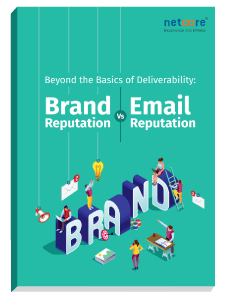 A good email reputation and relevant content will correspond to high email deliverability, which most mailbox providers preach.
Sometimes even when your email hygiene is right, and you are following all the good practices, your email IPR (Inbox placement ratio) oscillates. So we must first start with figuring out what brand reputation is and how it exists in tandem with your email reputation.
Here, in this ebook, you will learn:
What is brand reputation? How is it different from email reputation?
How does your email marketing program affect your brand reputation?
The different ways email and brand reputation are interlinked
The various ways you can ensure that your brand reputation remains optimum.
This ebook will help you understand and caveat a set of information that gets missed when going through your usual deliverability checks. It is also essential to monitor your brand reputation.