Netcore's Relief program for Email
To help you during these uncertain times to manage Business Cost and Communications
A Time of Giving for the Love of Emails.
Times are tight throughout the world, and we need to support each other to sail through this pandemic. We have pledged to help as many businesses as possible impacted or trying to navigate the shifts in customer demands while adapting to a remote workforce to maintain the business continuity in this unprecedented situation.
We at Netcore being a Global Email Engagement Leader and a trusted partner for 20+Global Unicorns along with our 5000+ happy customers is mindful of how critical email & marketing communications are to business continuity during this period.
That's why amid this global pandemic, we have launched the Email Relief Program to grant complimentary access to our Premium  AI-Powered Email platform for the US-headquartered organizations in need to send unlimited emails until September 2020. Netcore has a deep culture of giving back. We have always extended a helping hand out of our sheer love for emails. And we will continue to do so.
Enroll to get Complimentary Access to the AI-Powered Email Platform until Sep, 2020
Send Unlimited Emails Through Our AI-Powered Email Platform With All Premium Features Unlocked Until Sep 2020 at No Cost.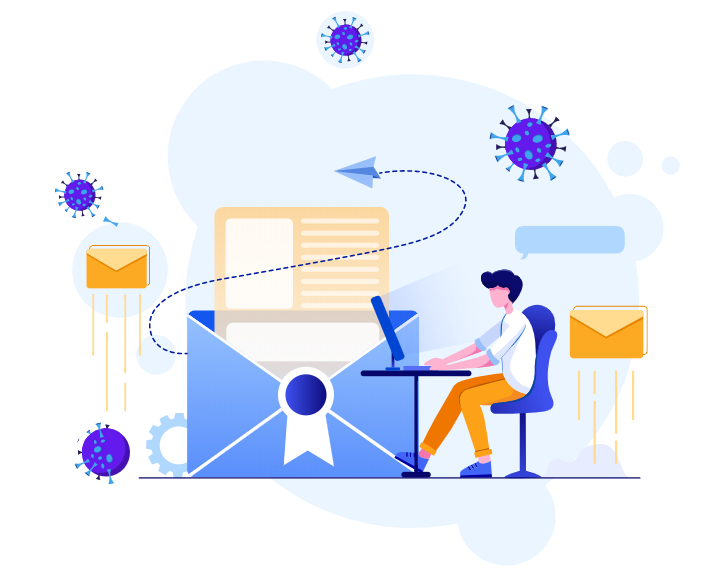 What do you get if you enroll for Netcore's Relief program for Email:
Send Unlimited Emails at 2.6-sec lightning fast email delivery at no cost until September 2020
Complimentary access with all premium features unlocked to our AI-Powered Email Marketing Platform for data-driven and result-oriented campaign management features like Send Time and Subject Line Optimization; Advanced Customer Segmentation; AI/ML-based decision making; Intelligent Reporting, RFM Modelling, etc.
Ensure white-glove service for a smooth transition
24*7 support ensuring customer delight.
Enroll now for the Netcore's Relief program for Email or help spread the word for the ones in need.
We are all in this together; We will prevail!
Disclaimer
The Email Relief Program shall be provided for a period of up to three (3) months from the date of purchase ("Promotional Period") to only companies headquartered in the United States.
Program offers will be available to new Netcore customers basis the confirmation of business eligibility & email practices criteria from Netcore's team.