Most mobile marketers scratch their heads over Day 0 uninstalls. And ironically most of them fail to understand that it has everything to do with seamless onboarding and meaningful user engagement.
I have about 100 apps on my smartphone! Some are system apps that came pre-installed on my One Plus device, while close to 70 I downloaded over a period of time. And apart from these, I usually end up installing close to 5-6 new apps every week and probably uninstall most of them in a day or two.
We all are guilty of this. Aren't we? But, have you ever wondered what makes you hold on to some apps while immediately uninstall others? When I gave it a thought, I could think of a few key reasons why I uninstalled some apps very quickly:
Expectation vs. Reality mismatch
Super cluttered UI
Confusing/Overwhelming 1st time experience
Spammy experience – too many Notifications!
A mismatch between what users expect from an app and what they receive is more to do with individual preferences. The other aspects are perhaps, easier to fix from a brand's user engagement strategy point-of-view.
Creating a minimalistic, modern, utilitarian, and clean UI is a much-needed respite from all the noise out there. Apps like Cred, Medium, Spotify, and Snapseed are my favorite. They are some of the coolest examples of simplistic but super effective UI design.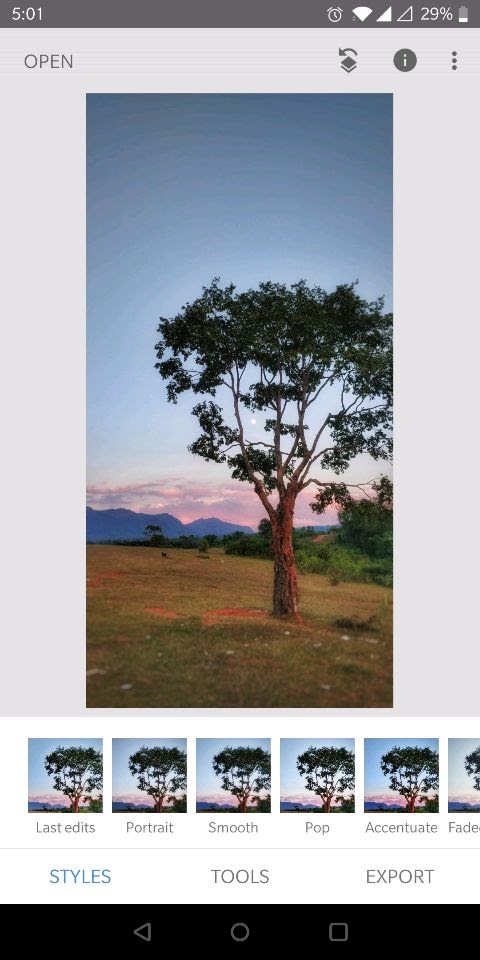 What impacts your Day 0 retention
Day 0 Experience is Key!
Did you know that the average rate of uninstalls on Day 0 of installing an app is a whopping 40%? With ever-decreasing attention spans, it becomes imperative for an app to leave a lasting impression right from the get-go. If a user downloads an app and does not find the functionalities impressive, or gets confused with the features available, they will not hesitate even for a moment to uninstall the app immediately. Moreover, Day 0 Retention influences the following days' retention.
Which means that designing the Day 0 experience becomes key to user engagement and retention.
More mature app brands are strategically designing easy-to-use interfaces which make the initial app interactions smooth. Many first-time app creators often fall into the conundrum of what the app will look like in the future. However, their aim should be to make the initial user experience seamless and delightful.
1. Seamless Onboarding – Better user engagement and retention in future
Seamless boarding is a great opportunity for mobile marketers to make their users' Day 0 experience delightful. If the initial experience is frustrating, the general notion would be that the rest of the app will be difficult to use!
So what can apps do?
Deliver an Impactful First-Time Onboarding Experience: Wow first-time app users with a personalised and seamless onboarding flow. Think of the best guided tours you may have taken upon visiting famous museums! Well, your app is a museum of sorts for the first-time user. Give the first time users a tour of your App through guided walkthroughs. And not just walkthroughs, but contextual ones.
Get them to explore and use the app by quickly educating them on the registration process, login options, key app features, first-time promo codes, etc.
Ensure a world-class onboarding experience with deep linking, which creates a seamless user journey from install to conversion
Use a 'progressive' onboarding flow. It lets the user discover the app by themselves and presents information as they use the app. It doesn't overwhelm the user and only shows the next step, the next related feature. Users can decide their path through the app on their own.
Deliver a consistent user onboarding flow across different devices, so users get the same seamless experience across devices.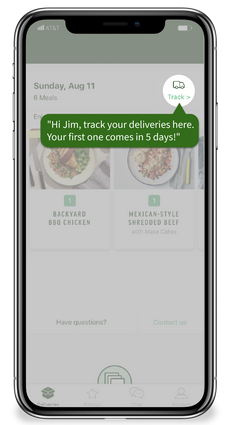 2. Feature Discoverability and Adoption for a delightful user engagement
Each user interacts with the app differently. Each user comes to an app with a different purpose. More often than not, the multitude of features and controls available on the app end up overwhelming the users. Most users don't care about the features in an app – they care about what the features can help them do!
Users become aware of a feature when they discover it organically/accidentally or are led to and educated about it. In fact, feature discoverability is key to adoption!
What can apps do?
Contextual nudges can help deliver context-specific guidance to users as they traverse through the app. E.g. A user who spends 10 seconds of idle time on your app
Show them a nudge educating them of the "Rewards" page or "Offers page" or "Search button"
OR
Users who are idle on the app for over 5 seconds, give a soft nudge so they can discover exciting offers in the notification center.
Here is an example of how Meesho strategically uses Nudges to guide its users to explore the 'Help' section or introduce new users to the 'Categories' page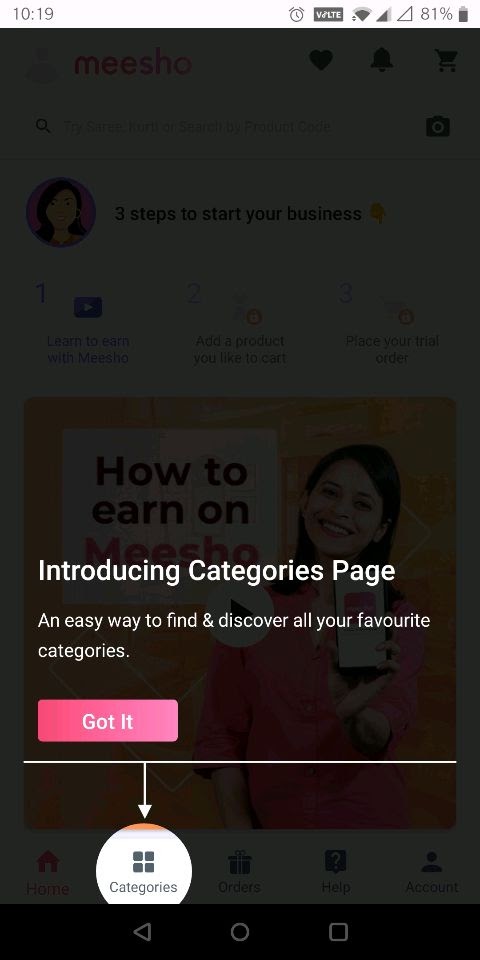 Jason Fried of Basecamp says it best:
Make users take note of the most important features. Help them find and adopt features that they need so they could use the app more effectively. But don't overdo it! Use non-intrusive nudges or informative tooltips to provide relevant information about your most important features. You can always showcase less essential features later on during a user's 2nd, 3rd, or 4th app launch.
In fact, feature discoverability through walkthroughs or nudges can be a very effective means to draw attention. They allow users to notice the new "sticky" or existing low-adoption app features. Our cognitive biases of familiarity fail to make us see the more optimal/faster/easier route very often. Even if an app launches a new feature, which will eventually make our journey easier, we fail to utilize them.
Just a few days back, while browsing through the Myntra App, I came across a Tooltip informing me of a new Filter available for "Body Shape".
If it was not for the tooltip, I would have just gone ahead with the usual 'Size' and 'Occasion' filters. I could have overlooked such a useful feature!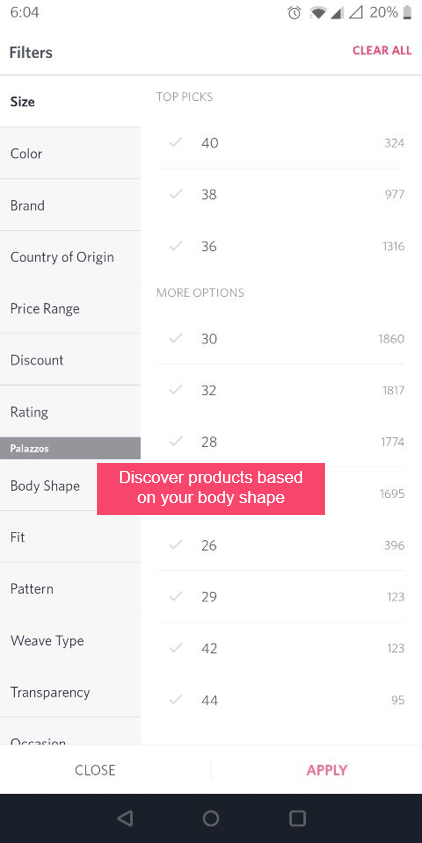 This is where walkthroughs and nudges can also help. Get users hooked to new features so they can extract maximum value while you drive up repeat app usage and retention.
3. Driving users to the "North Star Metric" of your App
Identify and define the desired user behavior that leads to user retention on the app. For example, consuming 5 videos in the first 30 minutes or doing a bill payment within the first 2 hours of app installation. It could also be adding 5 products to the wishlist within the first week of app download!
Once you define your North Star Metric, it becomes a reference for optimizing the app and user experience. It is particularly important to know at which point an active user will tend to become inactive. If not nudged, so you can run highly targeted campaigns, retarget them with personalized content/offers. You can encourage them to perform activities that may move them from one part of the funnel to the next.
Here is an example. For Quick Ride, a North Star metric would be a new user booking at least 3 rides within the first 5 days. This is how they ensure that users come back to the app and have a ride booked, even if the user failed to find a ride in the first instance.
They run a series of nudges informing the user of the feature of the 'Auto Confirm' option available that automatically looks for the next available vehicle and confirms the booking.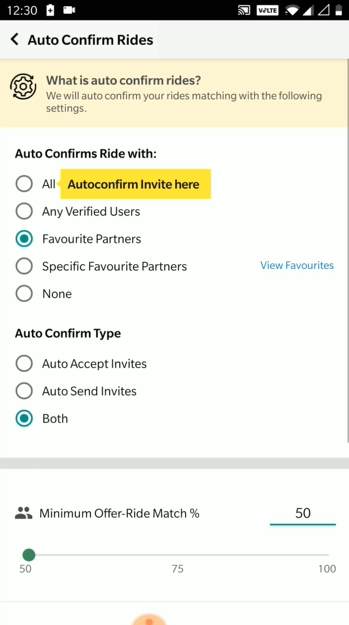 Create a series of nudges to provide a tutorial-like navigational flow so that most of your users are able to follow the most optimal path to conversion on your app. Improve your North Star Metric and thereby, decrease quick uninstalls and, increase the chances of conversion and retention on your app.
4. Using App Push Notifications diligently
Too many App Push Notifications are an absolute kill-joy! It takes me no time to delete apps that just bombard me with untimely, generic notifications, that add no value for me! While App Push Notifications are the best tool to engage with users when they're offline, most app marketers send out APNs without much thought and strategy.

Personalized, contextual, timely and relevant Push Notifications can create the difference between just another app and the most successful ones.
Instead of blasting generic blanket push messages at a time that's convenient for you, look at messages that are trigger-based on some action or inaction by your app users. With this, you can ensure that your marketing communication blends in well with the user's journey to purchase
Move beyond generic text-based notifications to Rich Media ones – Users are more likely to find value in notifications that are playful/entertaining. Or that feel like extensions of the app rather than generic content trying to get them to engage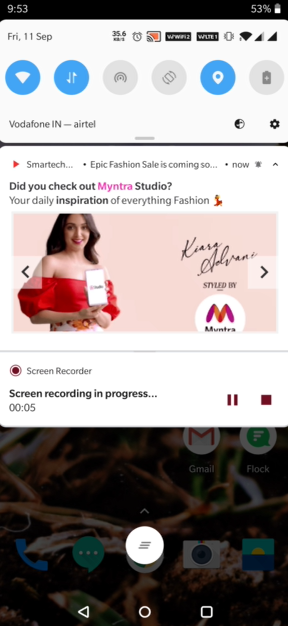 Personalize, Personalize, and Personalize! Personalization tactics can be as simple as adding the user's name to the message. And it can be as complex as sending a push notification with specific product recommendations based on an event done by the user.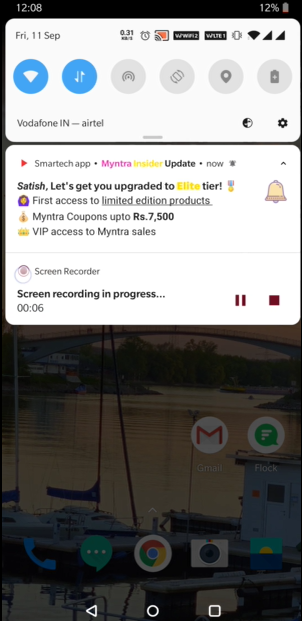 The right message at the Right time – Understand key user behaviors like the right time of the day your user is likely to engage with the notification. Utilize ML algorithms that can give such key insights by analyzing the users' data
Moreover, if the user keeps swiping away an App Push Notification, it has an adverse impact on the "Sender Reputation" of the App. And as the active user base increases from a few 100 thousand to several million, the App can ultimately start taking a hit on the APN deliveries too! 
The lesson? Quality over Quantity – Send out less, contextual, timely notifications to maintain Sender Reputation and keep the user happy and engaged!
Closing thoughts:
While brands and app developers are becoming increasingly conscious about optimizing user experience and driving lifetime retention, there are many variables to consider! With mobile devices becoming an extension of our lives, and with a multitude of options available in the market, brands will need to step up their user engagement game all the time. Afterall, it's no longer only about engagement, it's more about meaningful engagement to drive user experience and lifetime retention.