Deliverability is influenced by MANY things: mailing to a consumer domain or a corporate one will impact strategies somewhat differently. However, the core to what gets your email delivered and put into an inbox remains the same with or without Mail Privacy Protection (MPP).
Deliverability is all about being a good steward to your customers. Surround them with good (data, content, and value) to get the best out of them.
Best practices for good deliverability
Typical advice here would be to stick with your day-to-day best practices, and add on planning. However, we can't ignore how the landscape has changed with Apple's Mail Privacy Protection, which now gives us more to consider and prepare for. We talked about how privacy and Apple's MPP will change the future of email in our Kickbox blog. We discussed content, data, and marketing strategy. We also dug into deliverability and here are just a few we touched on, as well as a few new ones we did not.
1. CONSENT and EXPECTATIONS should be clear.
Not just what your customers will receive, but make sure you alert them of who they will be hearing from. B2B companies may need to add your IP and domain to their allow list.
2. Best practices around consent gathering
will need to be even more vital as leaning on email opens to keep your lists 'clean' will be less and less truthful. Transparency is key!
Is the opt-in clear?
Are expectations clear around frequency and content?
Are data-handling expectations and access to data updates clear?
Are submissions passed through a confirmed opt-in campaign?
Without these things, you may end up building a base of dissatisfied customers.
3. Monitor bounce logs closely.
This is the easiest and, in most cases, clearest way to keep a sender's list clear of unknown addresses and aged accounts. Reaching out to a population you haven't communicated with in a while? Try running your list through an email verification service like Kickbox!
4. Monitor bounce logs closely.
Yes, you are seeing double. This one comes with two important takeaways and the second one is that bounce logs alert you to issues in the pipe, be it a block, or an upcoming block due to too many complaints. Logs can also let you know when you are throttled due to volume changes or reputation, and need to pull back and make some changes.
5. Watch ALL metrics and track trends, good and bad.
Where there are peaks and valleys, dig in and see what's different. Compare rates and counts as well as the positive and negative metrics. Be cognizant that no one metric is perfect; supplement with reputation data from the postmasters as well as your internal performance metrics ($, website visits, etc.).
6. Learn from spikes, but react to trends.
Trends are what truly indicate a deeper issue that needs to be addressed.
7. Always keep your customer in mind.
What are they doing or telling you? Tailor your communications to both seasonal trends, but also look at how that message fits in with your customer's lifecycle. Just because you want to send it, doesn't mean your customer wants to receive it, or maybe the time is not right yet. Make the content authentic, valuable, timely, and worth reading.
8. Plan ahead for volume fluctuations and allow time to build up to your new cadence and volume.
It will help mailbox providers see a moderated shift in sending behavior versus a big spike, which causes deliverability issues.
Consider alerting customers to upcoming offers and communication schedules.
Offer an opt-down for holiday communications.
9. Revive reminders, but do not base them on email engagement metrics alone.
Abandoned cart emails are a great way to remind customers of their shopping list.
10. Multi-touch campaigns for a single campaign should be rethought.
Open metrics will be much higher this year with auto image fetching enabled through MPP. In the past, I've seen businesses send out evening campaigns to those that didn't open, but MPP may be obscuring a large audience that hasn't yet seen your email. Cautiously extend to this audience, but also bring in other metrics, like clicks and website data to carefully weed out the false opens from the "true" opens (and I use "true" loosely here). For those with clear engagement, customize your outreach.
The future of deliverability amid Apple MPP changes.
The short and sweet of it, deliverability will be very similar to what it is today. Best practices exist for a reason and work well with or without any image caching changes.
Image prefetching isn't a new thing, but this MPP update is making it more prevalent and visible. The main difference will be how we measure what's working and what's not. How to make it work once those metrics are nailed down, will be very much the same as it is today: consent, clean acquisition/clean data, and sending valuable content at the time it's wanted.
Author Bio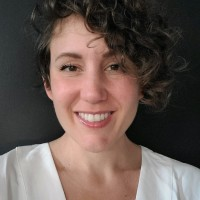 Jennifer Nespola Lantz
VP, Industry relations and Deliverability
Kickbox
Twitter: @emailDELIVbyJEN
LI: https://www.linkedin.com/in/jennifer-nespola-lantz/
Jennifer is Kickbox's email deliverability geek and VP of Deliverability and Industry Relations.  With more than 15 years in the email space, she has spent the majority of her time enjoying Deliverability, but has also enjoyed coding emails, leading an email production team, and training on email marketing platforms around the world.  As a seeker of knowledge and advocate of best practices, she is now focused on sharing her knowledge about best practices, compliance, and security.