Welcome to the third blog in our 'Ask the Expert' interview series, where we bring you actionable insights from industry experts on maximizing your email campaigns.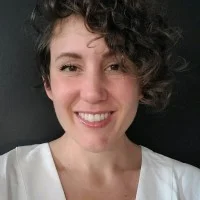 We had an enlightening session with Jennifer Nespola, the VP of Industry Relations and Deliverability at Kickbox. With over 20 years in marketing and communications, Jennifer is a recognized expert in the field of email deliverability. She supports brands in achieving successful inboxing and enhancing campaign performance.
In this Q&A blog, we bring you Jennifer's take on one of the most crucial components of email marketing: email deliverability. You will learn about the best practices, authentication protocols, common challenges in deliverability and the ways to overcome them. Read on!
1. Would you like to share a bit about your background and how you became an expert in email marketing and deliverability? What sparked your interest in this field, and what kind of work have you done in this area over the years?
Sure! Curiosity and being open to new things led me to where I am today. I love to learn so asking questions and doing my own research and getting my hands "dirty" really helped to elevate my knowledge. Plus, I've been so fortunate to be in an industry where the true experts are happy to share their knowledge and educate you. I've never lacked resources to support my growth.
Email started as an accident for me so it wasn't interesting at first. But I couldn't help but enjoy it and it's many facets. It's complex, and complexity is fun because I will forever be learning.
My time with email has covered many roles. I've coded, launched email, trained on the email production tools, managed production teams, and then, after dipping my toe into deliverability, I jumped right in.
2. Given your extensive experience in this field, what are some of the most common email deliverability challenges that you've seen, and how have you helped clients overcome them? Any interesting examples come to mind?
I think the biggest problem with deliverability is lack of knowledge. Most people come to deliverability by accident or because there is a problem that leads them here. There are other issues, but a lot can be avoided if the knowledge was there to start with. Quick example, lack of email authentication and not knowing purchasing lists can cause great harm to your program.
3. What are some of the best practices in email marketing that you follow religiously to help improve the campaigns of your clients? Additionally, for other founders who may be interested in using email marketing to grow their businesses, what advice would you give?
CONSENT and DESIRE are the foundation of email marketing. Both of those are controlled by the end recipient. If either are taken away, trouble often soon follows.
As for advice, have a purpose with email marketing. Email is not for everyone. Don't do it just to do it. Once you understand your purpose, you can build your list with the right intention and right audience. Otherwise, you'll spend a lot of time and money on something that lacks meaning to you and your customers. And who wants to stay around for that?
4. What are your thoughts on email authentication protocols such as SPF, BIMI, DKIM, and DMARC? How do they impact email deliverability? How important are these email security features for a brand? What benefits do they offer?
DO THEM ALL! And make sure you employ these protocols using YOUR domain. That will help to better identify your mail, and have been shown to improve deliverability (for good senders). I've personally worked with clients that implemented BRANDED authentication and saw a dramatic improvement in inboxing and engagement rates (jumping nearly 20 percentage points).
5. From your experience, what are some common misconceptions that senders have about email deliverability? Also, mention some common mistakes that senders make and how they can avoid them.
Deliverability is delivery? It's not. You can deliver 100% of your mail (great delivery) and 100% of it goes to the spam folder (horrible deliverability). The terminology is confusing so education is key as that will dramatically change how you look at your performance and when you need to make changes.
6. How can analytics be used to optimize email deliverability as well as performance of campaigns? Can you share any examples of how you have used data to drive better results for your clients?
Email marketing and deliverability have the same goals. Send to people that want your mail and they will drive your performance KPIs ($$$). If you are using your metrics to enhance your content for your customer so that they are more interested in your product, that naturally drives a better experience and better deliverability.
I've used end-of-funnel metrics along with campaign metrics to help clients adjust their sending behaviours to make sure deliverability is not only strong, but that they are still meeting their goals.
We've used data to find new thresholds for suppressions and introduce new engagement series so as not to over-suppress or cut out interested customers too soon. We've used data to ensure new ESP migrations didn't impact the end-of-funnel conversion metrics. Metrics are also clear indicators of success and failures. When we know where there is a struggle, we can focus on that issue for resolution.
7. How do you stay up-to-date on the latest trends and best practices in email marketing and deliverability? What resources do you recommend for others who want to improve their knowledge in this area?
I would say, check out Al Iverson's Spam Resource blog, Word to the Wise, and Kickbox. If you can, track news around email marketing, data privacy, email technology, and news from Gmail, Microsoft, Yahoo and other major providers. Hit up the EmailGeeks too! Follow industry.
8. With data privacy and security being a major concern these days, how do you see email deliverability evolving in the near future? What emerging trends or technologies do you see impacting email deliverability, and how can businesses stay ahead of the curve?
I think mailbox providers are going to take more control on behalf of their customers. We may see more "MPP" style offerings to protect end-user privacy. So, make sure you are working on first-party owned data.
The world doesn't seem to be slowing so the user experience and what is easiest to use, most convenient, will win. I see that in how email clients will function. Think about how Yahoo promotes deliveries so you don't even need to look for the email. Yahoo pulls that information out for you and puts it at your fingertips. Gmail is doing the same now as well. BIMI fits in here as well. Those logos make it much easier/faster to identify an email. Pay attention to what is available with your email features and code that can help enable and support these things (schema.org etc.).
Branded authentication will likely one day be required (if not in writing, it'll be clear in performance).
Let's touch upon the latest buzzword, AI. I don't know where that is headed just yet. AI has actually been around for quite a while, but was seen under different names. That will change things, but I'm not sure where. ESPs are starting to jump on this as a feature (test everything first though as it may end up saving time, but not money). Or AI may help more heavily with the UI experience and predictive behaviours of a user to give them more of what they want when they want it.
Want to learn more about email deliverability and uplift your campaign ROI? Connect with us to understand how you can benefit from our expertise and experience – we send over 20 billion emails a month on behalf of 6500+ businesses across 40 countries.
We are leaders in the email deliverability and transactional email space, and the world's most recommended ESP as acknowledged by G2.com. For the second year in a row, Netcore received the highest overall customer rating as a customers' choice in the 2022 Gartner Peer Insights 'Voice of the Customer' Report.
We were also recognized as "Ahead of the curve at applying AI to marketer workflow" as per The Forrester Wave™: Email Marketing Service Providers Report 2022.