The ideal eCommerce customer journey begins when the users become aware of a brand or product(visiting the site or app). The journey ends when the customer evolves into a loyal brand advocate.
Multiple touchpoints along the journey offer you opportunities to nurture the customers for such levels of engagement.
Email marketing plays a crucial role in the customer journey. AMP emails sent along the journey boost the marketing performance at every touchpoint. You can also trigger automatic AMP emails based on customers' actions; they will nurture your leads from initial interaction to engagement, conversion, retention, and advocacy.
Here are a few proven ways AMP emails can boost the ROI of your email campaigns in eCommerce.
Send welcome messages that users will love
Welcome new users who've just signed up with a touch of personal appeal. Use amp-mustache to address your customer by their first name. Also, use relevant and eye-catching images/gifs. Introduce your best-sellers in bite-sized chunks through key product images and intelligently positioned text. To get started on an exciting note, offer new users a chance to win something (a gift or a discount on a trending product) right inside your email.
Use the amp-anim and amp-img components to display your product images. The amp-sidebar, amp-fittext, and amp-accordion components can help present much text without cluttering the screen. Combine amp-bind and amp-img to create games such as "Pick a card." Any card the user picks will entail a reward and get the user engaged with the site.
Gather data on customer preferences
Before suggesting products, understand what customers want and are looking for. When fed into a marketing algorithm, the information helps recommend products that customers are more likely to purchase.
Collect data on their preferences using the amp-form components. Interactive amp surveys offer customers options to choose products they are most interested in. Use amp-selector to insert one-click inputs inside your email for increased customer responses.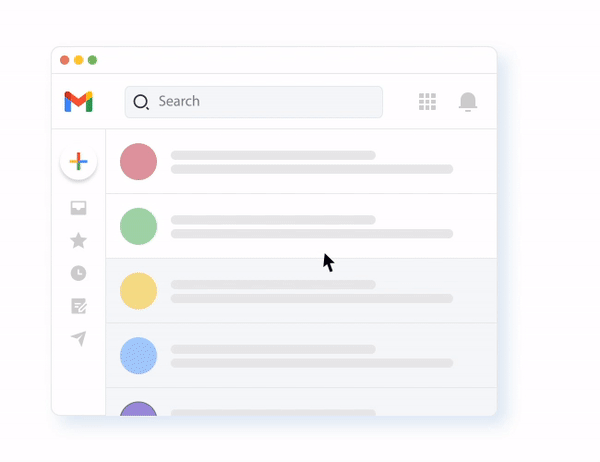 Inform users about new products
Once you have a customer's preferences in the database, showcase products based on their likes. Highlight new products that would be of interest to them.
Use the amp-anim component to showcase products with attractive moving images Display multiple images using an amp-carousel gallery that lets users swipe one image at a time and save screen space.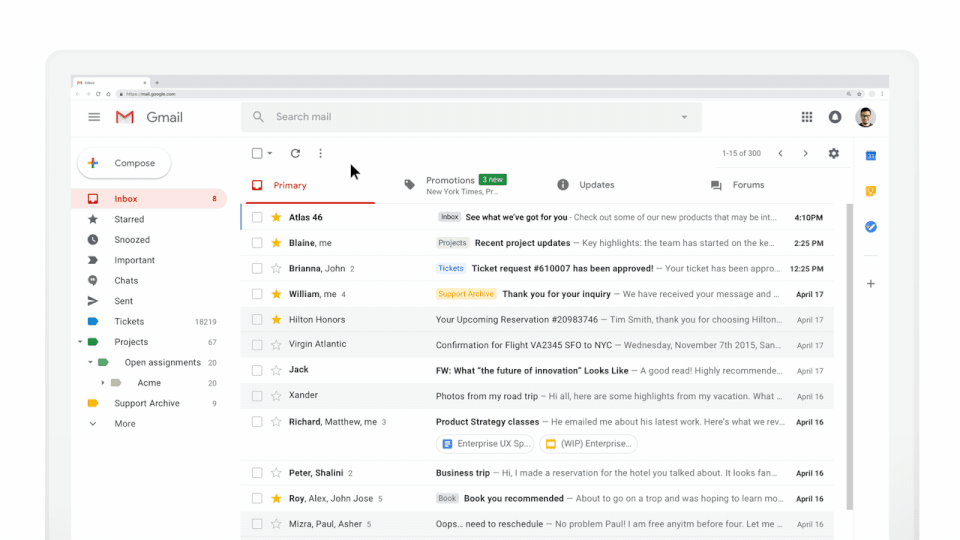 Thanks to amp-img, you can insert quick-loading and high-quality images right within emails.
Leverage amp-list to keep the content dynamic, and it will update the list of products (as new ones come in) with live data from the backend. You can also use the same component to update items' availability: in stock, low on stock, out of stock, etc. Every time users open your email, they will see newly curated products matching their tastes.
Make product searches a breeze
Why redirect customers to an external site page and risk drop-offs when they can search for products right within emails?
Integrate an in-email search bar with amp-autocomplete that suggests products based on user-entered keywords or phrases. Essentially, provide a website/app-like experience within emails, eliminating the need to redirect users to external web pages.
Help users compare brands
Thanks to the volume of information at their fingertips, most customers are likely to buy a product only after doing comparison-based research. Allow them to compare and decide without navigating to websites or apps. Instead of finding this information elsewhere, they could get it within your emails.
Embed amp-carousel to compare different brands offering similar products and their variants. You can also include selected customer reviews that prove the product's efficacy and appeal. Integrate amp-selector to create drop-down menus so customers can choose their product with a single click.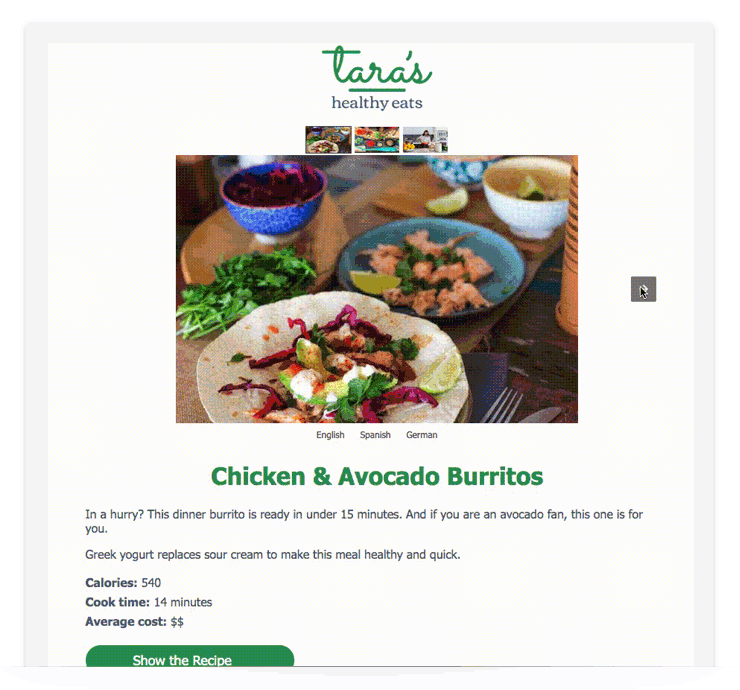 Create urgency and FOMO
Nothing builds customer interest in a product quite like FOMO i.e., fear of missing out. If something is available for a limited time, or if something (an event, perhaps) is fast approaching, it will surely get customers excited and more engaged.
Include the amp-timeago component to create timestamps/timers. Use them to whip up anticipation and urgency around upcoming sales/events ("x days left until D-Day!"), last items left in stock or the last days of an offer. Give your customers something to look forward to, or something they might miss out on if they don't act immediately.
Gamify to promote products/offers
Customers will stay on and engage if they get to have some fun within emails. A lighthearted, easy-to-play game attracts people and makes your email more appealing. You can add a 'fun' quotient to your email campaigns through gamification.
Use amp-bind to create gamified steps that lead customers to their desired products. For example, if you're promoting a sale on winter wear, present a series of puzzles to help users pick a sweater and a matching scarf with a discount on the latter.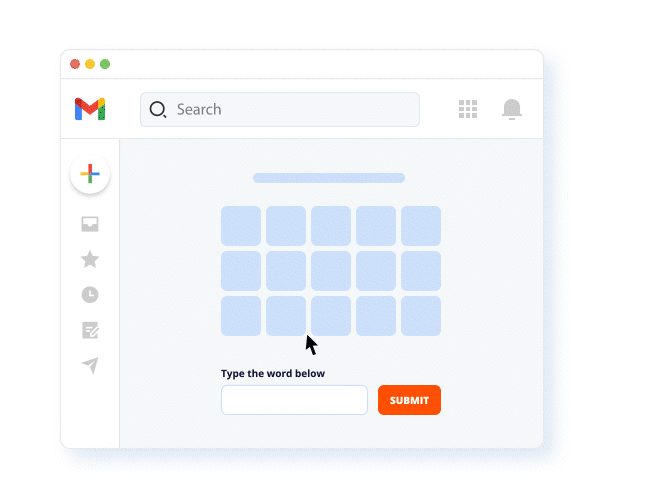 Send reminders for cart abandonment. Bring them back.
Several reports show that 69.82% of online shopping carts get abandoned. You should anticipate this, and think of compelling ways to encourage customers to return and hit that Buy Now button.

AMP emails can undoubtedly help with this. Combine amp-list (for dynamic data), amp-img (for images), amp-sidebar (for reviews and links) to showcase the winning qualities of products left behind in the cart. If a notably best-selling product is in the abandoned cart, use amp-image-lightbox to bring its image to the center of the page and grab the customer's attention.

Add some customer reviews of the specific products within your emails using amp-accordion and/or amp-fit-text to provide social proof and persuade customers to click the Buy button.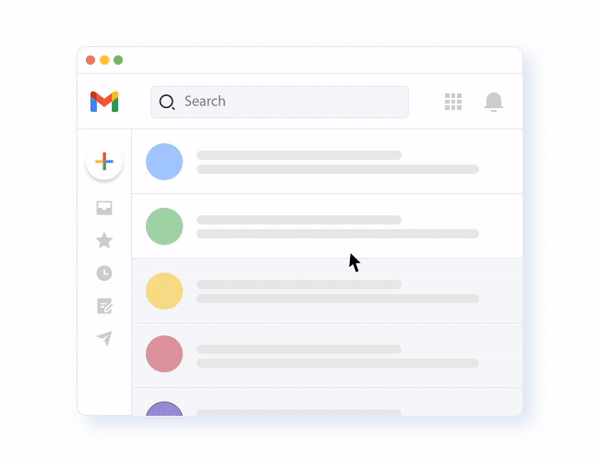 Deliver up-to-date shipping notifications
Your customers expect real-time updates on where their package is and when it will reach them after they've placed the order. This key feature allows users to feel assured that their package has been shipped and is on its way.
Use amp-timeago in emails to notify them of the delivery duration – "Your order will be delivered in 5 business days!", for example. The amp-timeago component inserts content that updates dynamically, i.e., as days pass, the message will change "5 business days" to 4, 3, 2, and so on – within the same email.
Send emails with amp-list and amp-timeago to help customer track order status from dispatch to final delivery. Display the tracking information inside your emails, with the latest updates. Offer product usage information as a value-add.
Send information related to purchased products to help customers get the most out of those products. It would also be an excellent opportunity to cross-sell and up-sell your related products.
For example, if someone purchases a French press coffee maker, trigger an email that explains what coffee grinds and roasts are best for the gadget. Include some recommendations on using, cleaning, and maintaining the French press. Add images along with recommendations using amp-img and amp-anim. Use amp-accordion or amp-sidebar to include additional text without using a lot of email space.
Provide highly relevant product recommendations
Knowing what your customers are buying gives you a better idea of where they will be willing to put their money. From a business standpoint, this is the most critical information you can collect and leverage to supercharge your campaign results. Based on customer purchases, recommend related products or replenishments in the case of consumables.
Use amp-img and amp-anim to present suggested products in visually compelling ways. If a particular product matches the customer's view/like/purchase history, use amp-image-lightbox to highlight its image by bringing it to the center of the screen. Utilize amp-carousel to display multiple images.
Insert a search bar with amp-autocomplete so that users can search and find new products inside your email based on a keyword/phrase.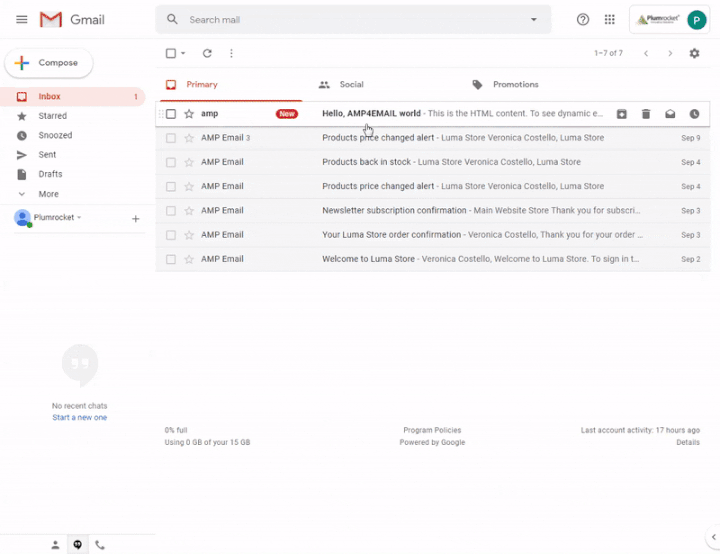 Keep your loyal customers happy
Your loyal customers are your greatest asset, and they should know it. A great way to do this is to offer loyalty rewards. They help create positive connections with people who choose to keep returning to and purchasing from your site.

Reward customers after a certain number of purchases with a discount, free product, virtual credit, free invitation to an exclusive event, or a membership in a loyalty program. Display this information with amp-img and amp-anim.
Remember to add a touch of fun and challenge! Use amp-bind to liven up things with spin-the-wheel, treasure hunts, mazes, etc., that customers can play inside your emails to claim the reward.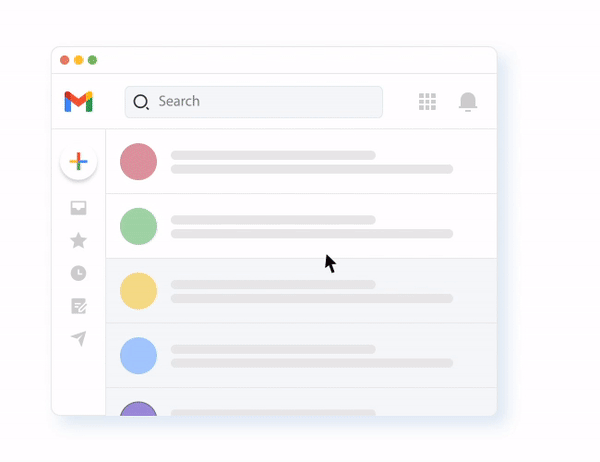 Encourage participation in referral programs
People place greater faith in recommendations from friends, family, or connections rather than in marketing campaigns. Your chances of getting new, loyal customers grow immensely if your existing customers refer to the site or specific products to the people in their life.

Encourage customers to refer your brand to their friends and connections. The amp-img and amp-anim components are ideal for presenting the referral program's rules outside of the plain text. If you need to include text, use amp-accordion and amp-fit-text to conserve screen space.

Use amp-selector to present a menu of product options. Customers can choose one, either for themselves or to refer to their social connections. Choosing and referring can happen within AMP emails. You can also use amp-image-lightbox to highlight the rewards in the referral program. The end-to-end promotion of your referral program can happen right inside your emails. If they are AMP emails.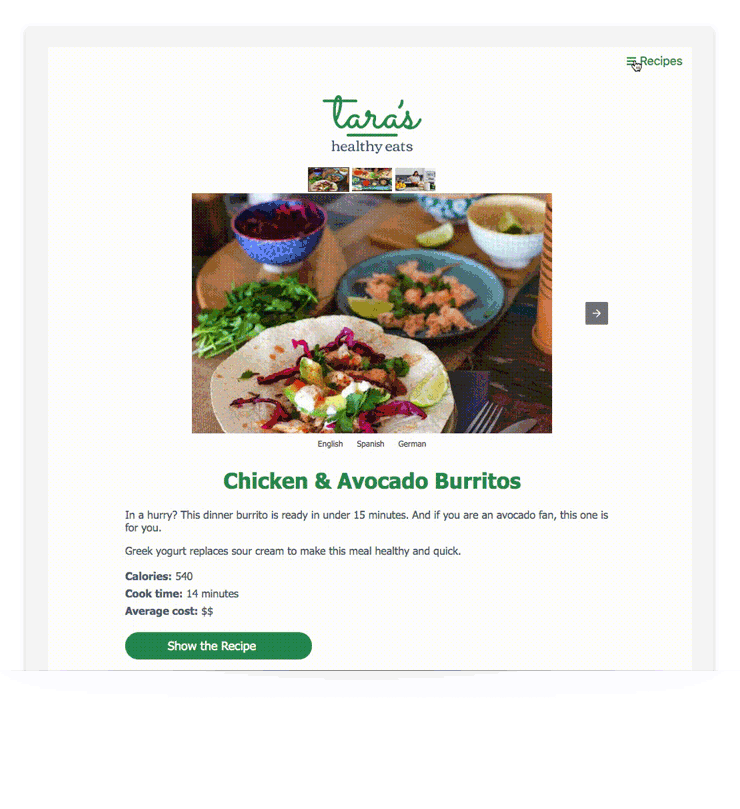 Wrapping Up
The key to acquire and retain customers is to develop an easy and delightful customer journey that takes users from prospects to brand advocates. AMP emails offer reliable and proven ways to help customers along their journey and build such loyalty. Use them to their full potential to help you proactively nurture customers, improve conversions, enable repurchases, and generate recurring visits.
50+ top-notch brands, such as YourStory, Axis Securities, and CaratLane, across industries, partner with Netcore Cloud's AI-powered email platform to roll out AMP emails and boost their ROI. We have sent more than a billion AMP emails across 200+ highly successful campaigns.
Our AMP email wizards consult to achieve your specific KPIs and email marketing goals.
Netcore makes creating AMP emails easy. You can even design custom use cases yourself using Netcore's no-code drag-and-drop editor in just 3 clicks.
Connect with us to understand how you can benefit from our expertise and experience – we send over 20 billion emails a month on behalf of businesses across 18 countries.
To know the new and improved capabilities of AMP emails in ecommerce, click here.