In this article, we talk about examples, tactics & trends such as machine learning & segmentation which are key aspects of eCommerce personalization, the idea of automation in omnichannel engagement, smarter recommendations with personalized pricing and a rather different approach to eCommerce personalization which is the idea of including offline data for further enhancement of eCommerce personalization.
This holiday season, I accompanied my grandfather to a shoe shop in his neighborhood. The shop owner already knew his shoe size, the brands, colors, and price range he prefers. He greeted my grandfather, and over a 5-10 minutes banter, the purchase was done. Happy customer, happy businessman!
This little experience of the traditional way of shopping got me thinking that even the modern online buyer craves for the same experience. He too expects the brand to know him well, know about his preferences and choices, and offer what he wants.
It would be safe to say that personalized customer experiences have been the key to successful businesses since ages. With time, the ways of conducting businesses have changed (read local stores to supermarkets & malls to online stores, etc.), but the core expectation of a customer has remained the same – a highly personalized and unique shopping experience.
The eCommerce industry has gone through massive changes in recent years. Customers engage with brands with any touchpoints they choose—from mobile, social, web, apps, in-stores and more. They want more from their brands in terms of seamless communication across channels. In order to meet their customers' expectations, brands need to unleash customer data within their channels to take action on smart insights.
Related read: Using Data, What Are The Steps to Implement Personalized Marketing Strategy
This will ensure the most personalized experience for customers, which means better business and customer engagement. They can enhance the value of their omnichannel shopper while increasing sales, engagement and retention.
It is estimated that online retailers spend a significant amount of their allotted marketing budget to drive new and anonymous traffic to their sites. It has become imperative for online retailers to get engaged quickly with these newly acquired customers through web, social or mobile apps and reap better results.
Global eCommerce giant Amazon took personalization to a new level. With a state-of-the-art eCommerce personalization automation behind their site, they have made almost all elements personalized on their pages such as naming personalized pages like "Deep's Amazon.com"—it even sounds good and gives users an idea of belongingness to the brand.
Likewise, A personal "Hello" and link to "My Account" section along with my "Wish List" are a few things to pamper your cravings for a personalized experience.
There are many business enterprises that are gaining immensely from personalization.
GameStop is another example of this league. This US-based consumer electronics and gaming merchandise retailer generates 14% revenue only from personalization.
Not only this, but the same gaming geek entertainer also witnessed 41% increase in average order values (AOV) and a whopping 29% increase in items per order along with an increased conversion rate of 22%. It seems they have mastered the art of personalization.
Another contextual example will be Busted Tees—an apparel-brand which employs personalization to move their revenue needle upwards. However, some time back they had a different story. A large portion of their business depended on emails that they used to send to their former customers across the globe. This had a problem as customers were spreading across different time zones. It was quite difficult for them to personalize these emails. In no time, the brand realized their mistake and implemented personalization that made them change when they sent out emails based on the optimal time of a given region. This minute touch of personalization worked well and they witnessed 8% revenue through email marketing with 17% more response rate, 11% improvement in CTR, and a 6% increase in site engagement.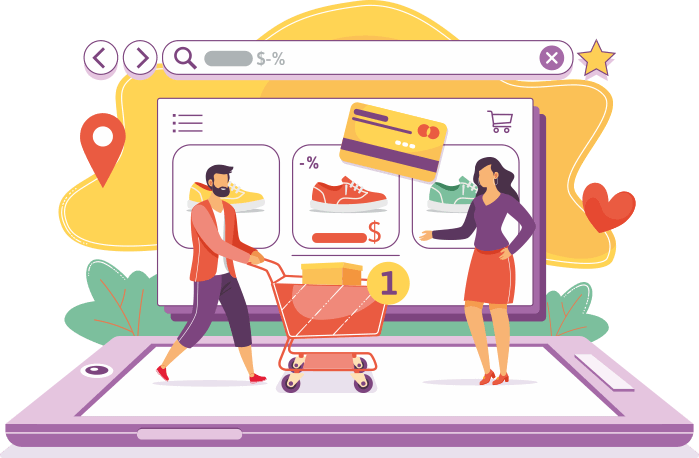 It is apparent that the power of personalization lays the foundation of present and future retail business. However, the art of personalization is just an output behind which stand many things such as machine learning, predictive analytics, and a few more to deliver a fully-orchestrated consumer experience. According to a study "The 2017 State of Personalization Report" submitted by Segment, it is estimated that 40% of US consumers end up buying more expensive things than they originally planned.
Some of the trends that will dominate the global eCommerce industry through personalization can't be anything beyond automation to support omnichannel engagement, tailored deals and personalized pricing, the inclusion of offline data for eCommerce personalization, machine learning, smarter recommendations in social retargeting, and allowing customers to continue shopping where they left off.
1. Segmentation is the key to personalization
The most important factor in personalization is user segmentation as this will decide how you will make their experience delightful. Retailers need to know whether their online visitors are new, returning, or which device and location they are browsing from. Besides, this will tell retailers about visitors' online behavior and their buying preferences. These insights will then be tracked to make personalized products offering and pricing recommendations as per individual affinity. Ecommerce personalization tools such as OptinMonster, Shopify help retailers meet user's needs, avoid turning visitors with poor recommendations and help to manage many other similar activities that enhance user experience.
Related Read: 7 Ultimate AI-Powered Personalization Techniques For Email Marketing
2. Automation in Omni-channel engagement
Consumer behavior is rapidly changing. In a June 20 study, it was found that nearly 62% of respondents opined that they like in-store buying experience as they get what exactly they need, yet 31% stick to the online experience as these channels provide more information that impacts their buying decision. Customers, even a couple of years ago were pushed to company defined sales funnel, are now opting for unified interaction across channels.
Omni-channel personalization helps retailers combine offline and online data in real-time to make comprehensive customer profiles that ensure better-personalized experiences across all touchpoints. The assurance of consistent consumer experience is what is driving sales as communication remains reliable regardless of where and how consumers interact with the brand.
Brands like Sears Hometown and Outlet Stores have a unique approach using local inventory ads to drive in-store visits. Through these ads, they are driving in more customers to their stores just by showing the local store timings and availability of products during an online search. As a result, the company has seen in-store visits increase by 122% than what they used to see just by making ads that showed only product listing without showing including information about local stores.
3. Machine learning in personalization
Machine learning goes a long way to make automation way smarter these days that, in turn, makes business more effective and offer customers an experience they would expect from a brand. The personalized ad is the future where the retail segment is heading towards and 83% marketers know about machine learning solutions, however, the real-time application still remains a challenge. Only a meager 14% confirmed its usage in their day to day business. However, the silver ling is that 33% of the lot said that they would like to invest in machine learning and marketing automation to make their customers' experience delightful.
Sites like Spotify have leveraged machine learning to give their customers a highly personalized experience. But what makes them so popular among users is their unique way to compile their Discover Weekly playlists.
What it does is simply recommend music to you depending on the music you've chosen in the past in their Weekly Playlist. And then it sees your reaction to its recommendations. If you don't pick up anything out of the recommended list, the algorithm is smart enough to make out that these are perhaps not your favorites. The algorithm takes note of it and modifies its future recommendations.
4. Allowing customers to continue shopping where they left
Websites like Netflix has revolutionized personalization with unique features like continue watching that allows users to watch movies or series that they have partially watched. This allows users to move on to the next episode smoothly.
The same approach has been extrapolated to e-commerce personalization while visitors return to the retailers' site. All it has to do is to remember users' previous sessions and shopping preferences to continue shopping where they last dropped off.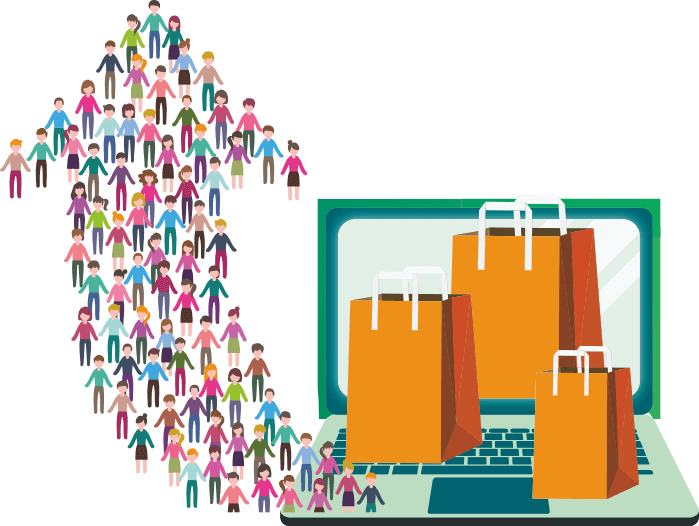 5. Providing personalized pricing
Today's consumers demand more from brands, and their expectations do not just differ needs for products and features, but they expect brands to know individually preferred pricing from their past buying details. And this is exactly where the next trend of e-commerce personalization is emerging.
Technology has enabled retailers to get better at analyzing their customers' buying behavior with price sensitivity to predict their buying propensity. The same insights are then fed into their CRM to create customized promotions with lucrative incentives to each customer in an effort to improvise their chances of conversions.
And as we speak so, this is already happening. Orbitz—a travel fare aggregator used to charge Mac users more – sometimes by as much as 30% – simply because that particular demographic tended to have more spending capacity. This illustrates the reason they were willing to spend more.
As companies are drilling down more on granular details, in the future, it would be possible for e-commerce retailers to extend products and pricing to the customers more accurately based on their past decisions.
6. Smarter recommendations in social retargeting
Retargeting solutions in the eCommerce industry is one of the key conversion drivers. With that being said, retailers are re-engaging with their audiences with smart product recommendations based on customers' previous interactions with brands. These days, retailers are ready with their homework and know exactly how to attract their consumers by leveraging on past data, sessions, or buying history. This results in more customer-preferred ads than the generic ones. Retailers track of customer buying details through other channels and avoid using those products in their re-targeting ads and recommend more relevant ones.
7. Inclusion of offline data for eCommerce personalization
Brands that have more offline transaction points can also leverage on personalization revolution. The way forward for them would be to integrate their online and offline customer data and offer them an experience similar to their online peers.
The clothing line brand Sportsgirl has become a pioneer in this segment by offering an app that utilizes augmented reality. What users can do with this app is they can simply scan clothing items in Sportsgirl's physical catalog or in their local stores with their phones which they can purchase online later.
Ecommerce Personalization – The Way Forward
Ecommerce personalization is going to play a significant role in driving business and individuals' brand experience. More and more eCommerce players are jumping into the pool of personalization to offer hyper-personalized recommendations and shopping experiences on multiple channels and at every touchpoint. As already discussed above, AI & machine learning is changing the entire automation in personalization it is evident that eCommerce personalization would see many new avenues in days to come.
Personalization is here and it's going to stay, defining the future dynamics of the eCommerce industry. There's no time to flip-flop. Business without deep level personalization may soon be out of the race. To embrace personalization implies keeping up with the most advanced trends in marketing technology. Keeping the goal in mind, modern marketers like you need to craft their audience engagement strategy, product pricing strategy, revenue strategy, remarketing strategy in tune with their customers' expectations without compromising the personalized experience.